On Thursday, Oct. 12, 1961, President John F. Kennedy arrived at Fort Bragg in North Carolina on his personal plane. He was there to assess the capabilities of troops from the US Army and scheduled a brief address on the nation's military buildup and defense posture.
"In less than two hours, they will see exhibitions by both airborne divisions of the Strategic Army Corps and also get a glimpse of guerrilla-type special forces, operations, and ranger training," reported The (Raleigh) News and Observer. "Special warfare and ranger units will show the President their highly individual skills, after which a static display of airborne equipment will be seen."
The Army Rangers performed the first of what would become the famous Rangers in Action demonstration that occurs at the graduation of US Army Ranger School. Their demonstrations included hand-to-hand combat drills, rappelling, and zip lining. Among the Ranger cadre was a Georgia native who joined the Army in 1952 and became the Army's first Black Ranger School instructor in 1959: Milton "Davey" Lockett Jr.
Lockett began going by his middle name, Davey, after a skit where he played Davey Crockett carrying a backpack full of live snakes to train the Rangers to kill and eat to survive in the wilderness.
The veteran of the Korean War also served two tours in Vietnam. Lockett's first tour was with a Long-Range Reconnaissance Patrol (LRRP) — "lurp" — in the 1st Infantry Division. On his second tour, he led a LRRP with Company F in the 101st Airborne Division. In his 21-year career, Lockett rose from the rank of private first class to master sergeant before retiring in 1972.
The US Army trailblazer — who was inducted into the US Army Ranger Hall of Fame in 2001 and the Georgia Military Veterans Hall of Fame in 2014 — continued his life of service for his local community. Lockett became a prominent figure in his Columbus, Georgia, neighborhood, forming Carver Heights Against Drugs (CHAD) with an assistant in the 1990s. Their slogan was "Up with hope, down with dope!" and it could be heard at marches Lockett himself led. When an elderly woman in her 80s was afraid of leaving her home to go to the store because of the presence of drug dealers outside her home, Lockett stepped in.
He served as her guardian angel, and according to his only son, Milton Lockett III, the former Ranger escorted the woman everywhere she needed to go. He only stopped when she felt safe to walk on her own.
"If you watched his body language and his intensity, you would get the message," his son told the Ledger-Enquirer. "'I'm not the one to mess with.'"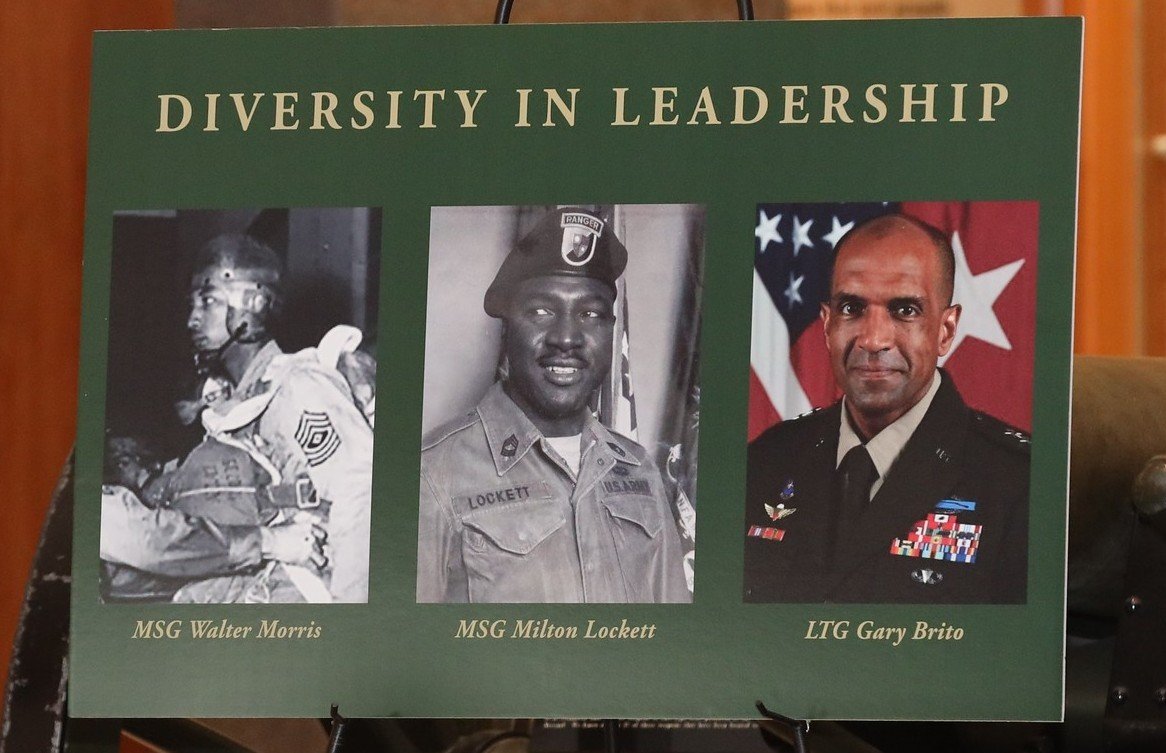 Lockett also acted as a mentor for the children in the neighborhood, teaching them judo and other hand-to-hand fighting techniques, just as he once did in his Ranger days.
"Daddy didn't work for the police department, he worked with the police department," his son told the Ledger-Enquirer. "And the reason why he did that is because the people that get up every day, don those uniforms, and protect and serve this community, he respected them."
For his activism in the fight against drugs in his community — which would continue until his death at the age of 83 in 2018 — he was recognized by the Columbus City Council in 2007.
"He lost a bout with cancer," his son said. "That's probably the only fight that he ever lost, I tell you. He loved a good fight and he gave a good fight. He was a great man."
Requests to speak with Milton Lockett III were not returned at the time of publication.
After his death, the Columbus Police Department honored his legacy with a dedication ceremony, renaming the department's Public Safety Center after Lockett. In 2020, the National Infantry Museum at Fort Benning, Georgia, featured Lockett in a Diversity in Leadership display along with two other distinguished soldiers — Master Sgt. Walter Morris of the Army's first all-Black Triple Nickles airborne unit and Lt. Gen. Gary Brito, the first African American to be appointed commanding general of Fort Benning.
Read Next: The Triple Nickles: The All-Black Airborne Smokejumping Unit That Parachuted Into Forest Fires