Minneapolis police have identified a suspect they believe may be the mystery "Umbrella Man" caught on video smashing out windows of an AutoZone May 28 during protests after George Floyd's death
The suspect is a member of the Hells Angels Motorcycle Club and associate of the Aryan Cowboys, according to an affidavit by Erika Christensen, an arson investigator with the Minneapolis police.
The video showed a man dressed in black, wearing a gas mask and toting an umbrella while smashing out windows with a hammer. The video spawned online conspiracy theories with many claiming the man to be St. Paul Police Officer Jacob Pederson. That theory gained enough traction that the St. Paul Police Department issued a statement denying the officer's involvement.
The New York Times reported that Christensen "wrote in the affidavit that the vandalism 'created an atmosphere of hostility and tension' two days after Mr. Floyd's death. It unleashed a chain reaction of arson and looting in the Twin Cities, she wrote, after protests had been relatively peaceful."
The Times attempted to call the phone number associated with the suspect, which was listed in the affidavit. The man who answered said, "You have the wrong number," requested a copy of the affidavit, and then hung up.
The suspect "wanted to sow discord and racial unrest by breaking out the windows and writing what he did on the double red doors," Christensen said in the affidavit. The man in question spray painted messages on the AutoZone, encouraging looting in conjunction with smashing out the windows of the store.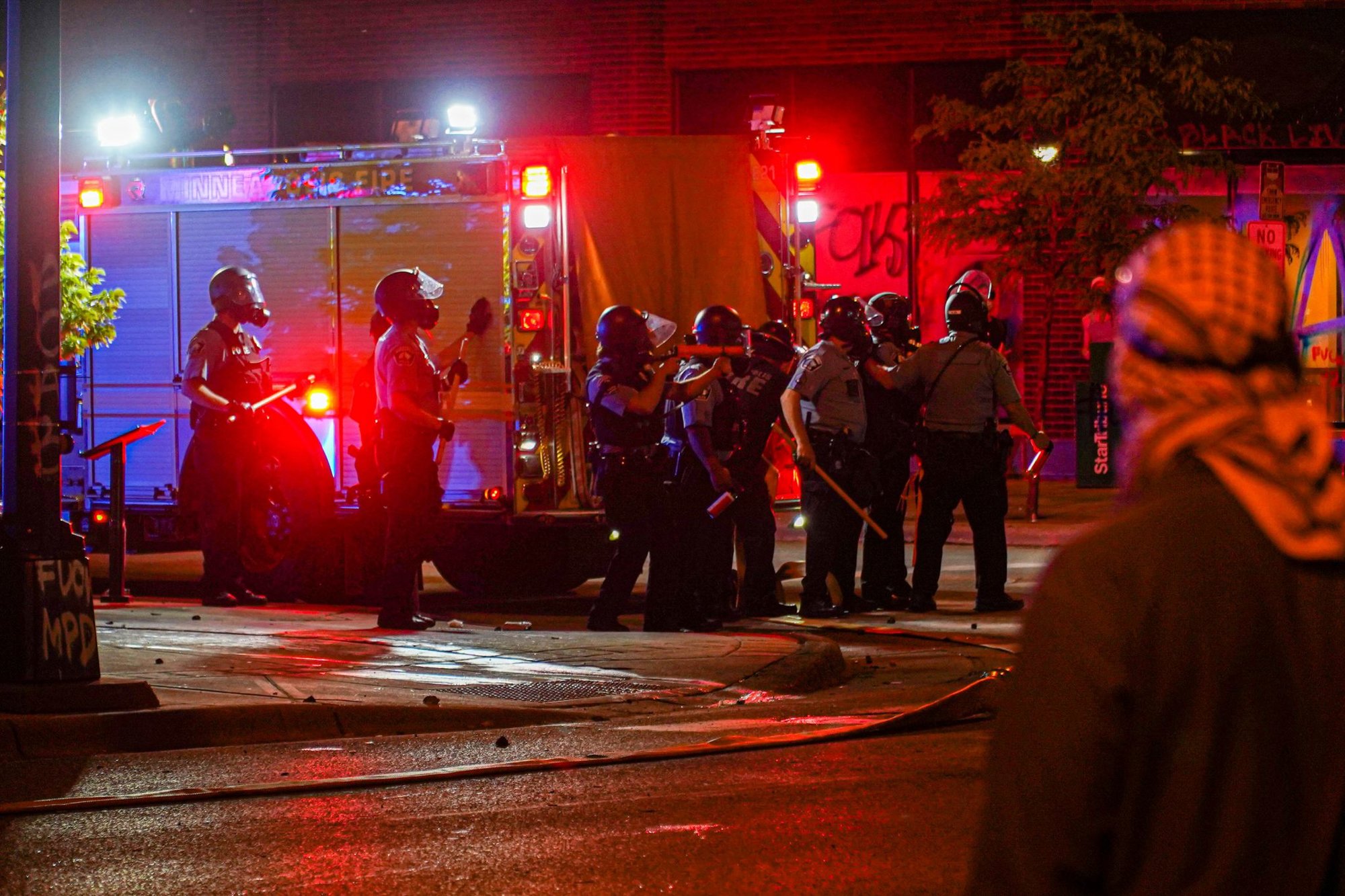 The AutoZone was the first of many buildings to be burned down within the first week following George Floyd's in-custody death. Coffee or Die Magazine was on the ground for the second day and night following his death.
The Minneapolis Fire Department couldn't respond quickly to the fires because the civil unrest prevented them from arriving at the scene. The Minneapolis Police Department successfully suppressed the rioters using a barrage of CS gas, followed by a large deployment of police officers, who secured the parking lot of the AutoZone. The police then escorted fire engines and personnel into the area but were still barraged with sticks, rocks, and commercial-grade fireworks. Eventually, they were forced to retreat from the area, leaving it exposed to the rioters.
After the first fire in the AutoZone was suppressed, several more fires were set until the store was successfully burned. Other businesses and an apartment complex were also damaged with either direct or indirect fires in the immediate vicinity of the MPD 3rd Precinct.