A central figure in a 2020 anti-cop rampage in Minnesota will spend the next eight years behind bars.
On Wednesday, Dec. 29, US District Judge Patrick J. Schiltz sentenced Victor Devon Edwards to 100 months in a federal prison. When he gets out, the St. Paul man faces two years of supervised release and must pay $941,682.28 in restitution for the destruction he caused at the Nicollet Mall in downtown Minneapolis.
A federal jury convicted Edwards, 32, of riot and arson on Aug. 12, 2021.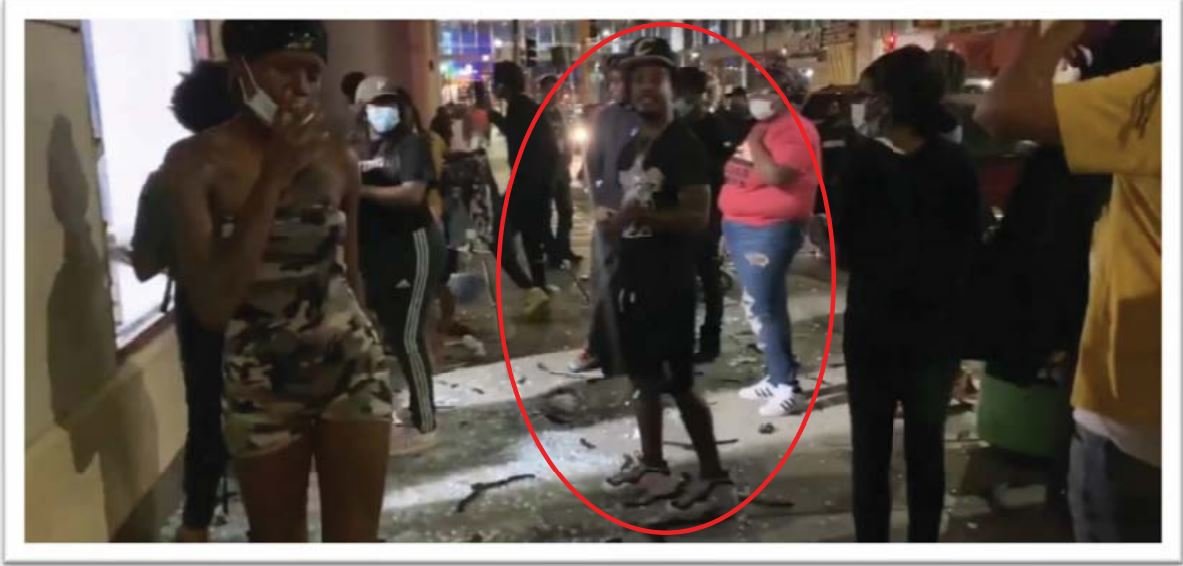 Edwards' troubles with federal law enforcement began on the evening of Aug. 26, 2020, shortly after he drove from St. Paul to the mall.
He made the trip in anger. When police officers cornered a homicide suspect around 6:30 p.m. that night at the Nicollet Mall, he committed suicide. But rumors quickly circulated that the cops had executed him. Despite a citywide curfew, a seething mob of more than 500 people gathered at the shopping center.
The Twin Cities already were on edge following the May 25, 2020, murder of George Floyd, an unarmed Black man, by a white Minneapolis Police officer, Derek Chauvin.
Before the night was over, looters would damage 72 businesses.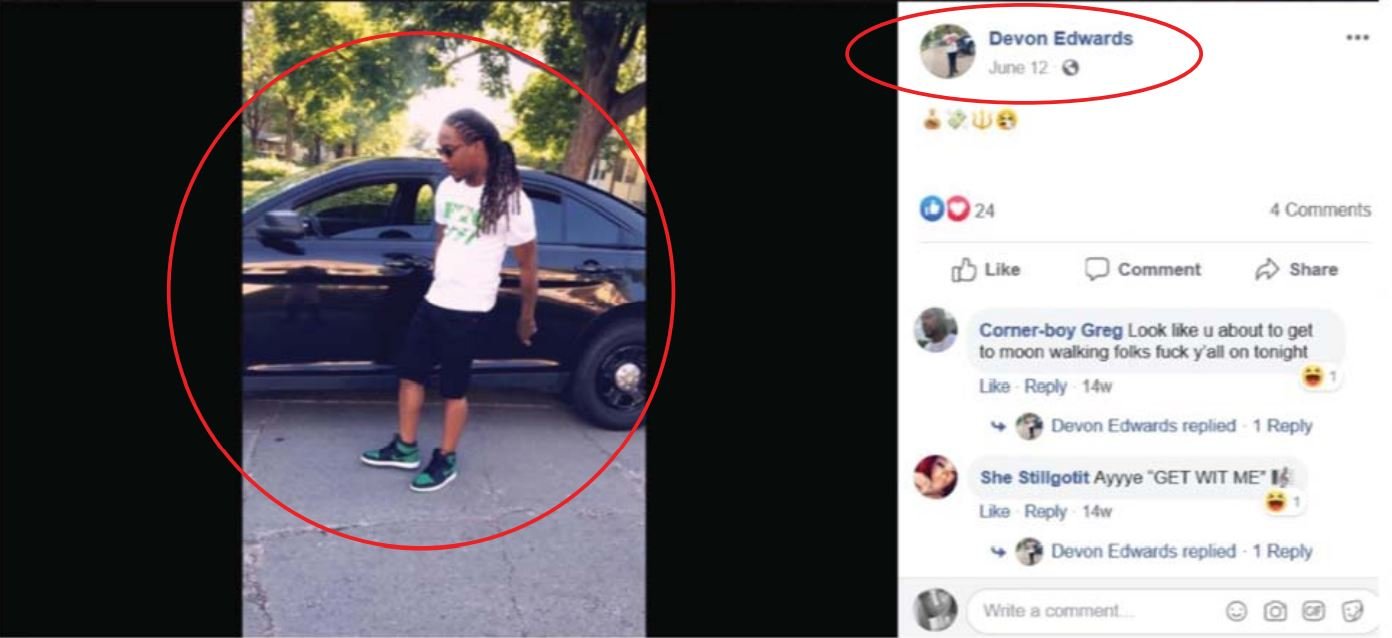 Video posted by a Fox 9-TV reporter put Edwards outside a looted Saks Fifth Avenue outlet at 9:24 p.m. on Aug. 26, 2020, while the store was being looted. Although his face often was masked that night, federal agents tracked him on surveillance and social media footage by the rest of his attire: a dark hat with a unique logo, dark shorts, and dark shirt.
At 10:33 p.m., livestreaming on Facebook placed him walking behind a woman who had been shot by a police officer's rubber bullet while fleeing a looted Ruth's Chris Steak House.
So far, Edwards had been a passive participant in the increasingly unlawful protests. When the crowds began destroying a Nordstrom Rack, he took to social media to tell friends, "they rioting again." When looters bolted from the Saks store, he was deluged with cellphone texts from chums asking him to grab merchandise for them, but he didn't.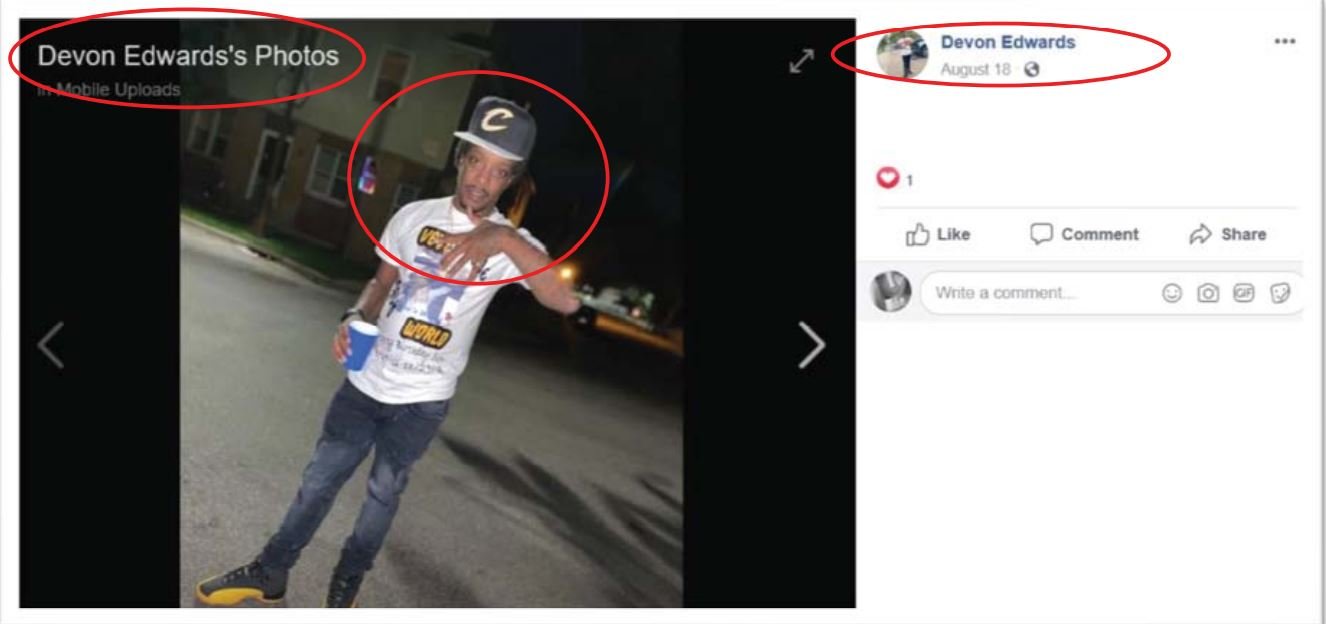 Three blocks away, a camera inside the corporate headquarters of department store titan Target picked up Edwards shortly before 11 p.m., following a stream of protestors through a broken door into the building.
Moments later, a camera captured Edwards holding a container above a fire set inside the mailroom by another man. As he fed the flames, the flickers illuminated his hat and shirt. Two minutes later, a city surveillance camera caught him and a pal outside the structure, peering through the main entrance in the direction of the blaze.
Arson investigators later pegged the fire, smoke, and water damage to the building at more than $900,000. They suspected the container squeezed by Edwards contained hand sanitizer, which acted as an accelerant.
Other cameras caught Edwards leaving the scene in a black 2015 Ford Taurus. Special agents from the Bureau of Alcohol, Tobacco, Firearms and Explosives traced the license plate number to a Minneapolis car rental company. They discovered that Edwards' girlfriend had rented the Taurus for him, but he'd made the payments through a phone-based Cash App under the username "$BigGeneral7414."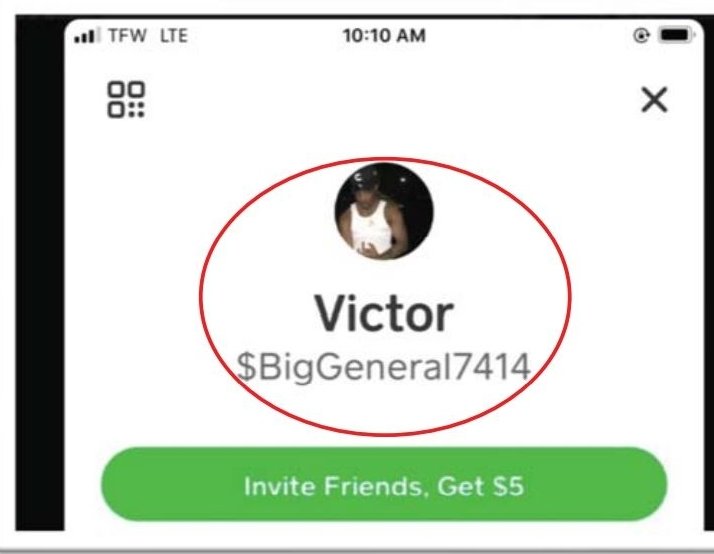 It wasn't the first time law enforcement had encountered Edwards in that vehicle. During a July 9, 2020, traffic stop, the Brooklyn Park Police Department arrested Edwards for providing a fake name to authorities while driving on a suspended license.
His mug shot in the wake of that arrest appeared similar to images of the man captured on Nicollet Mall surveillance cameras. He was on probation when he drove to the mall.
A federal magistrate issued an arrest warrant for Edwards on Nov. 5, 2020.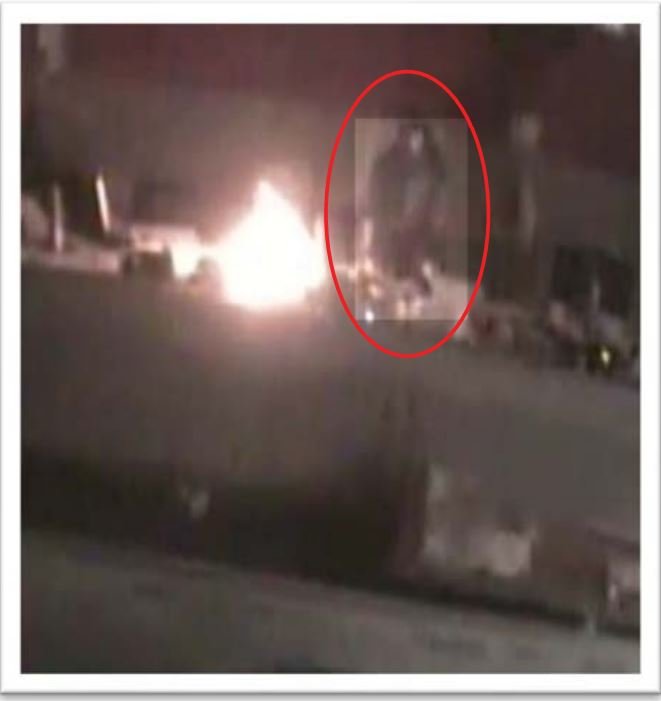 Over the past two weeks, federal prosecutors wrangled with Edwards' public defender, Sarah Weinman, over how long he'd spend in prison. The government wanted the judge to stick to the sentencing guidelines of 100 to 125 months behind bars. Weinman urged the mandatory minimum penalty of 60 months.
"Riot. Arson. These are serious offenses. A person convicted of these offenses conjures up a certain type of profile: a violent profile. Victor Devon Edwards does not fit that profile. He is not a violent person," Weinman wrote in a pre-sentencing motion. "He is, instead, a sensitive, impressionable young man whose life has been repeatedly derailed by tragedy and trauma."
She traced sexual abuse at the hands of an aunt when he was only 7 years old, his struggles with learning disabilities in school, anxiety attacks so severe they triggered seizures, a growing reliance on marijuana and booze, a series of mostly petty criminal arrests, and the tragic 2018 death of his toddler son in his arms, to the 2020 riot in Minneapolis.
"Despite remaining conviction-free in the two years after his son's death, Mr. Edwards was not in a positive, healthy place. His state of grief and self-harming behavior — coupled with the unique circumstances of the moment — led to the events of this case," Weinman wrote.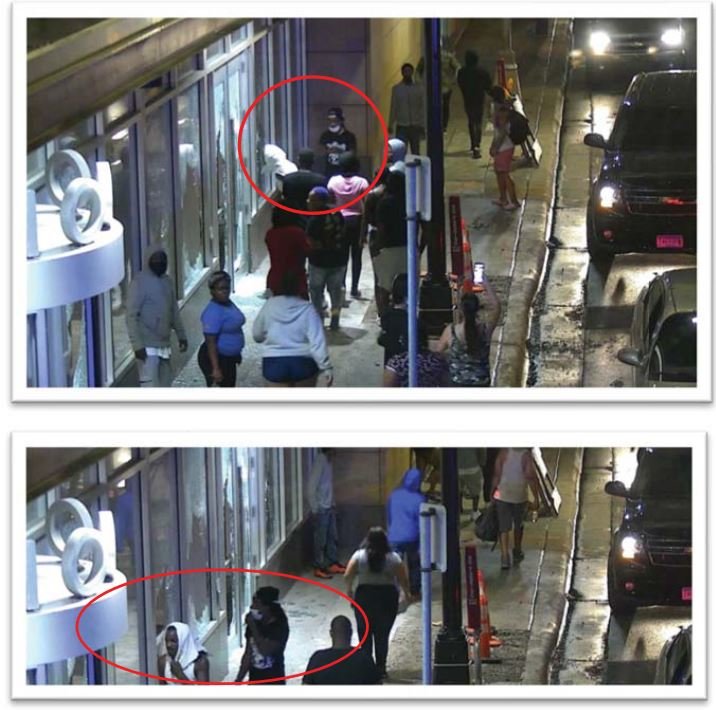 But federal prosecutors Chelsea A. Walcker and Nathan H. Nelson would have none of that. In a motion they filed two days before Christmas, they argued that Edwards committed arson in an occupied building within a densely populated neighborhood, acts that were "destructive, violent, and highly dangerous."
Equally concerning, they continued, is the trajectory of Edwards' criminality. While he might've started with minor crimes as a juvenile and young adult, his actions had escalated in recent years, leading to convictions for criminal sexual conduct, felony theft, driving while intoxicated, and child endangerment.
"This speaks to a clear need to incarcerate the defendant to protect the public," they wrote.
Read Next: Portland Protester Sentenced for Wielding 4-Pound Hammer Against Officer