On Thursday at approximately 10 PM CDT, 3rd Precinct Minneapolis police officers announced over the radio that they had lost their building. The police evacuated the precinct and boarded busses to leave the area. Coffee or Die learned of the intention to abandon the precinct earlier that afternoon, suggesting the move was calculated.
Shortly after the police evacuated, protesters broke down the barriers that were still standing and set the precinct on fire. Video footage flooded social media, showing rioters entering the burning precinct and looting what was left. Rioters were later seen carrying out police vests and riot gear. Approximately 90 minutes after the breach, the City of Minneapolis warned that a gas line at the precinct may have been cut.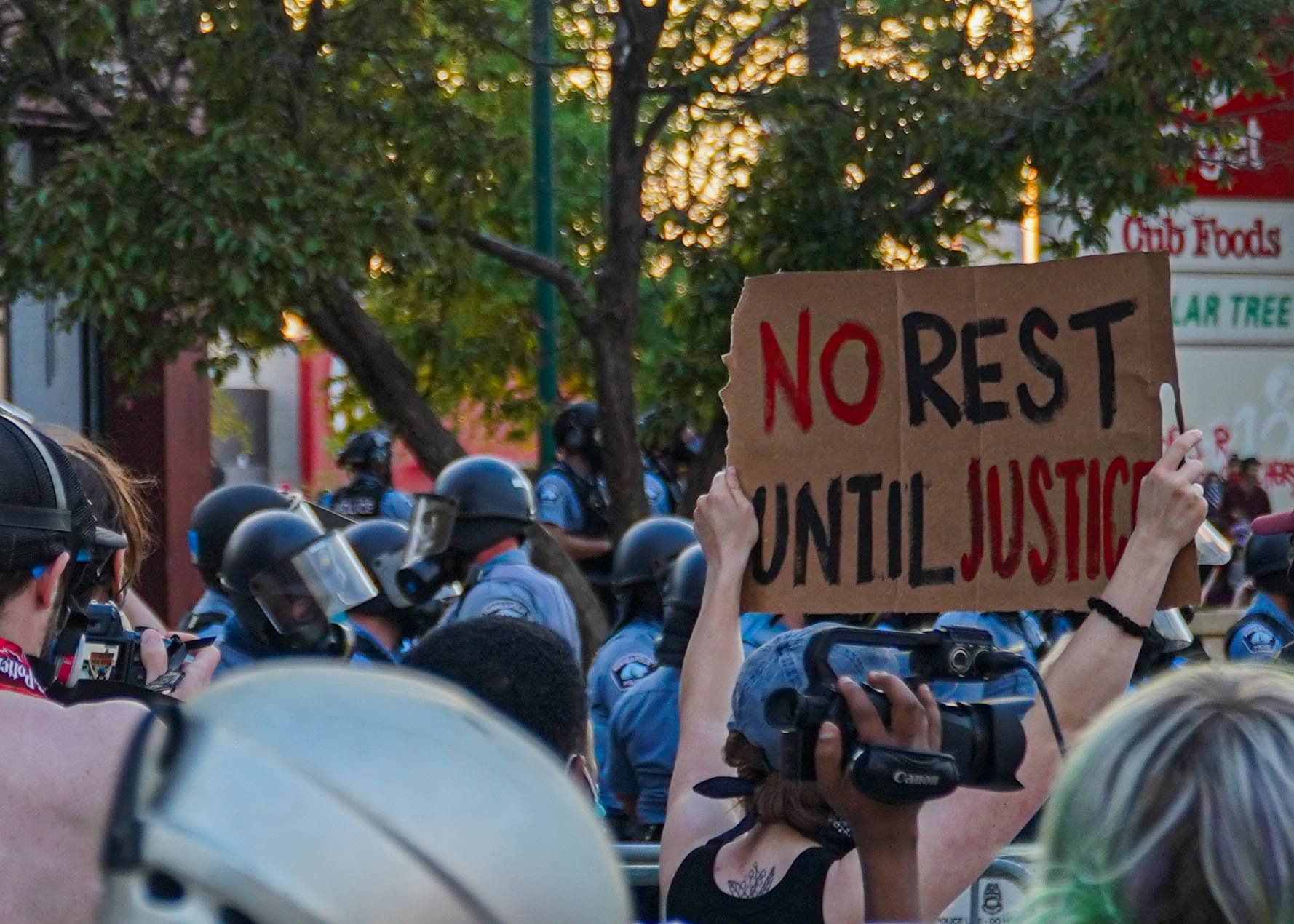 The rioting spread across the city into downtown Minneapolis and St. Paul, Minnesota, and throughout the country with riots occurring in California, Ohio, Colorado, and New York. The protesters have maintained their message against police brutality but changed their chant from "I can't breathe" to "We can't breathe."
Nearly 200 buildings across the greater Twin Cities have been set ablaze, sustaining millions of dollars in damage in the two nights since George Floyd's death. Looting is an ongoing problem for many businesses as well as private homes.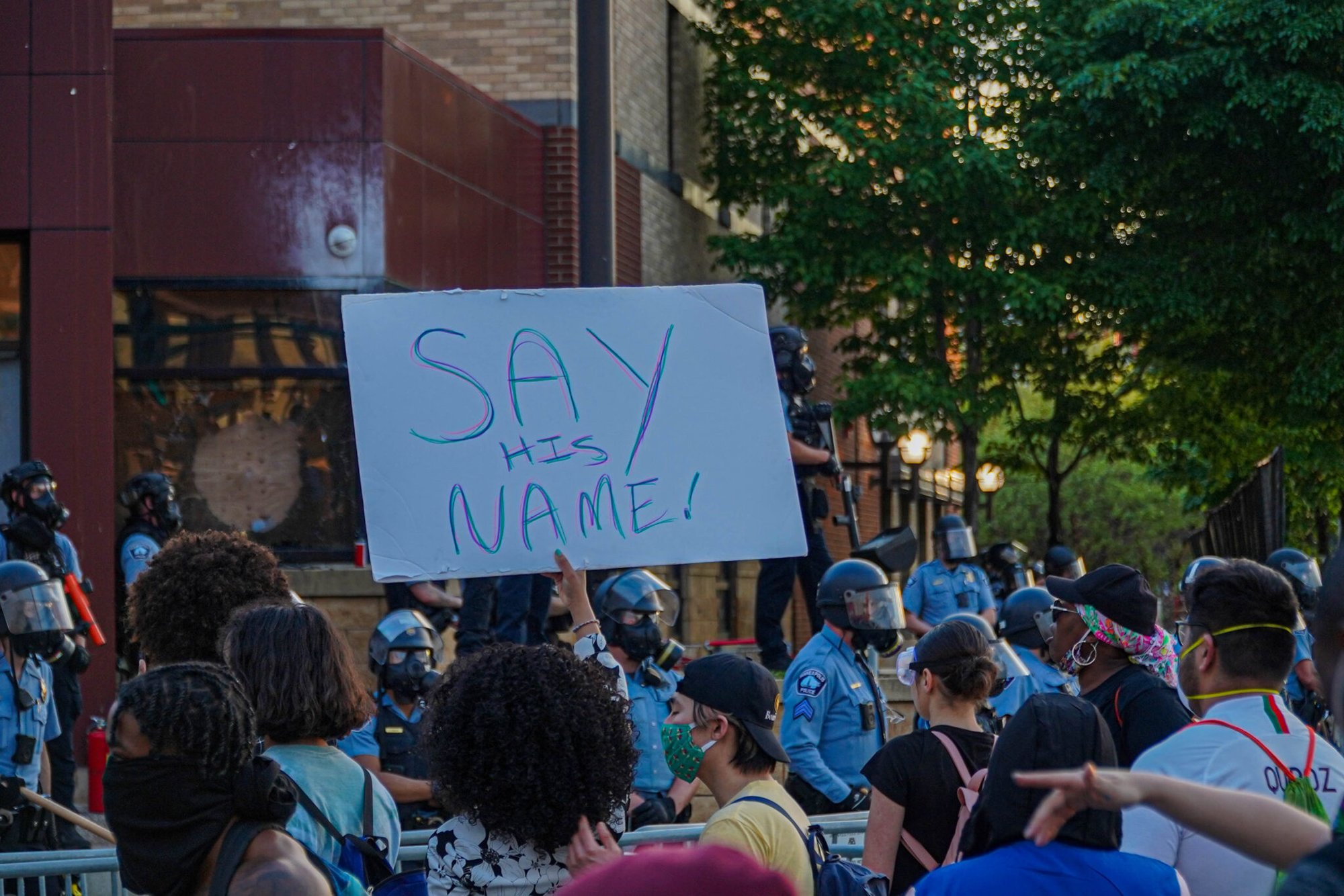 Two C-130's brought in U.S. military troops under the call signs Viking 61 and Viking 62. The Minnesota National Guard tweeted, "We have activated more than 500 soldiers to St. Paul, Minneapolis and surrounding communities. Our mission is to protect life, preserve property and the right to peacefully demonstrate. A key objective is to ensure fire departments are able to respond to calls."
President Donald Trump called for expediting the investigation into the four officers involved in the death of Floyd and indicated an escalation of violence in the face of looting. Trump tweeted, "These THUGS are dishonoring the memory of George Floyd, and I won't let that happen. Just spoke to Governor Tim Walz and told him that the Military is with him all the way. Any difficulty and we will assume control but, when the looting starts, the shooting starts."
The tweet was later flagged by Twitter as glorifying violence.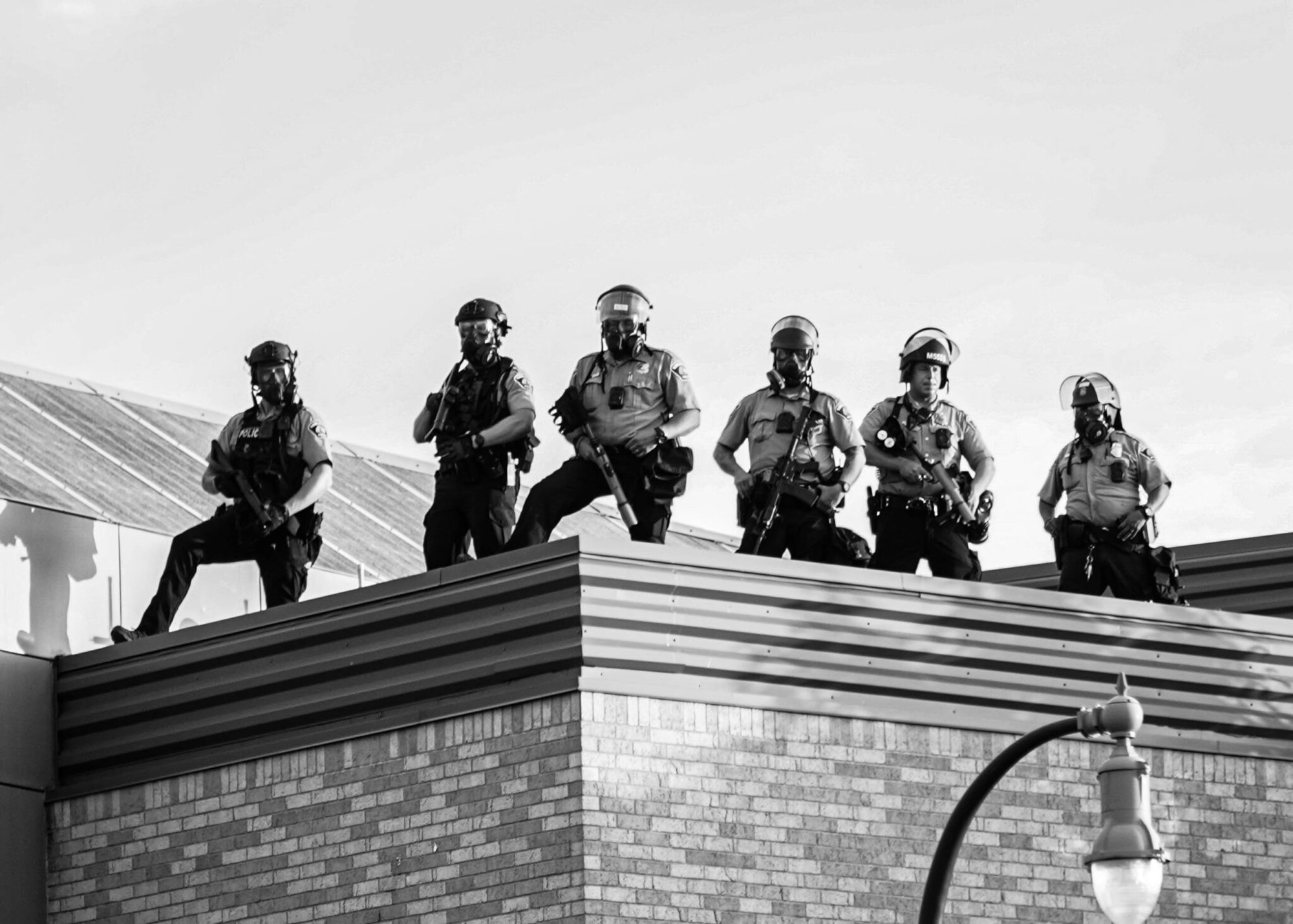 He followed with another tweet, targeting the mayor of Minneapolis, Jacob Frey: "I can't stand back & watch this happen to a great American City, Minneapolis. A total lack of leadership. Either the very weak Radical Left Mayor, Jacob Frey, get his act together and bring the City under control, or I will send in the National Guard & get the job done right."
Since Trump's notification on twitter, additional deaths and continued looting have been reported through ShotSpotter activations and radio traffic over both Minneapolis and St. Paul police departments' channels. The National Guard is co-located with the Minneapolis Fire Department and issued this statement on Twitter: "We are here with the Minneapolis Fire Department ready to assist so they can safely do their mission."