The price for mistakes when you are a Joint Terminal Attack Controller, or JTAC, is exceptionally high. A JTAC's job is to direct the action of combat aircraft engaged in close air support and other offensive air operations from a forward position. In other words, they're precisely directing powerful ordnance, usually near friendly personnel.
If they fuck up, good guys die.
In a recent episode of the Free Range American podcast, Jarred "JT" Taylor — Black Rifle Coffee Company's Executive Vice President, Partnerships — talked with Jared "Peaches" Pietras, who served as a combat controller in the U.S. Air Force. Pietras was first deployed for Operation Enduring Freedom (OEF) in 2002 and has been deployed 11 times since. As a combat controller, he is also a certified JTAC.
"The worst thing you can do as a JTAC, your whole job is to make sure that friendlies aren't getting shot by our own aircraft," JT said. He served as a Tactical Air Control Party (TACP) in the Air Force, which is one of the career fields in which certified JTACs are assigned. "When you mess up, as a JTAC, it gets logged in something that all of your friends have to read once a month and it doesn't omit your name."
"And that goes for both real-world and in-training fuck ups," JT continued. "So, even if you're in training and you notionally, without real munitions, if you fuck up and you accidentally bomb good guys or yourself, that entire incident is put into this file that every JTAC in the entire DOD has to read once a month and sign off that they read it."
Peaches said it was a great training tool that appropriately ups the stakes for training mistakes.
"Honestly, I am 100% for this because it really was an amazing training tool, and there weren't that many entries. And I think it's because — I remember specifically there was an entry made in 2006 from a notional B-52 situation out at JROTC, but I remember knowing the name on there and just, like, being so terrified and never wanting to be in this book," JT said.
Alternatively, Peaches said instructors would also highlight the actions of JTACs who came back with Silver Stars for the amazing situations they navigated in combat and use them as examples of what to strive for.
"We take those and build them as scenarios and then put students through it to recreate it," he said. "There's so much learning that you can't duplicate in a classroom or in a PowerPoint. You need to experience it."
JT said that during his military career, he was almost always shown what not to do but wasn't given examples of perfect performance.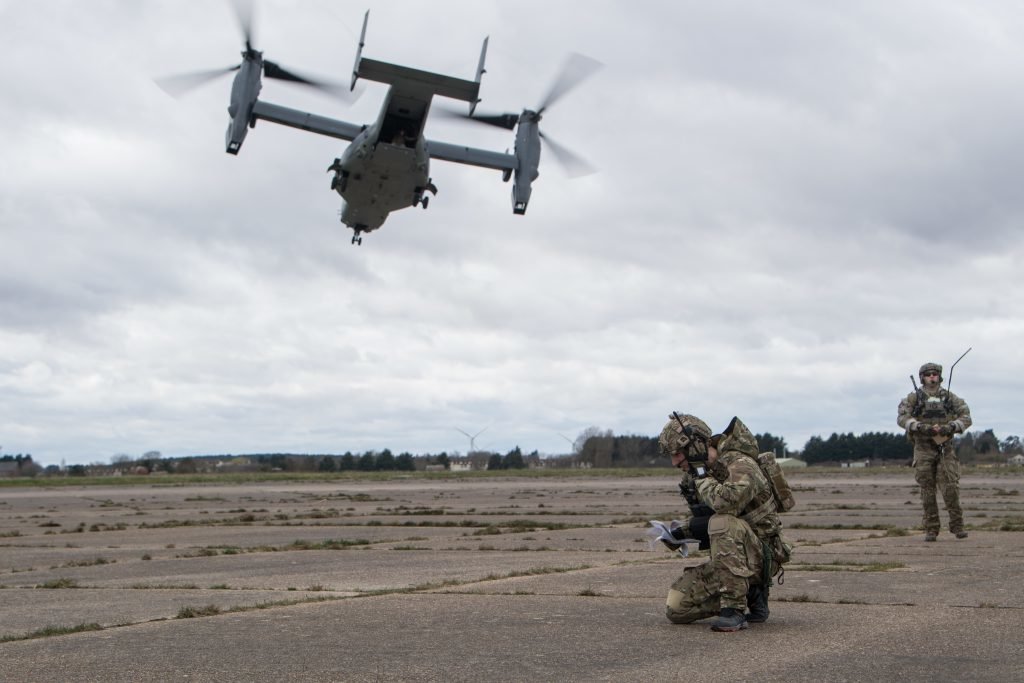 "That could have been really helpful. Rather than every time we're sitting in the skiff or the vault or whatever, and they're like, 'Listen to this, it's all fucked up,'" JT said. "And how many things are you going to be able to take away from hearing a guy just execute perfectly? Oh, okay, that's what 'right' sounds like."
"That's actually what a lot of us would do as instructors — not just at the squadron but at the Weapons School," Peaches said. "Before each ride or each phase there would be a demo where one of the instructors had to be put into a student role to then demonstrate what a proper execution is and then be able to debrief where they messed up and where they excelled."
JT credited Peaches and the Air Force Weapons School for standardizing debriefings across the JTAC world.
"When you guys started Weapons School," he said, "you developed a standard that helps you be better the next time you go out, and that was definitely overdue."