While most battle-hardened vet bros aren't advertising their admiration for Disney princesses, chances are those who are girl-dads probably have watched Moana more times than they can count — and loved it. Why? Because Moana — the most badass Disney princess ever — embodies all the virtues we look for in a warrior and leader thrust into austere environments and expected to use unconventional means to excel in dangerous, kinetic situations. In other words, Moana is operator as fuck.
Most Disney princesses are likable yet two-dimensional. They typically come from an antiquated picture of female protagonists. Cinderella's entire motivation is to win the approval of a prince she doesn't know. Belle falls in love with a beast who literally imprisons her in a castle until she likes him. Moana, on the other hand, is much more than the object of someone's desire; she's a prime example of a warrior-leader.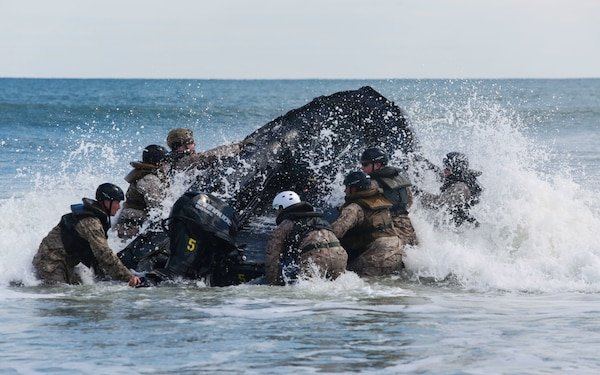 The whole movie kicks ass, starting with crazy grandma's opener about inescapable death, then flowing right into the first banger of a song, "Where You Are." Refusing to sit around and eat coconuts as her village faces a food crisis, Moana quickly shows why she's the coolest princess. Her dad — the chief — won't let anyone venture past the island's reef to look for food because his childhood friend got smoked doing just that. Moana says to hell with the rules and does the right thing anyway. Why? Because Moana possesses the leadership qualities her father lacks: initiative and bravery.
Despite a minor setback and almost dying on the reef, Moana is undeterred. After banger song No. 2, "We Know the Way" — a half-Tokelauan, half-English jam about how her ancestors were better at surf passage than Navy SEALs — Moana sticks to her guns. She braves the ocean again and crosses the reef alone. Almost. Her not-so-reliable sidekick chicken is a stowaway on the rickety raft. Disney apparently can't have a princess without a cute animal sidekick.
Does Moana know how to sail? Nope. Basic understanding of nautical navigation? Not even a little. Does she have literally any idea what she's doing? Nah. But that doesn't stop her from braving the high seas to save her village. Moana's a problem-solver and a bonafide badass who adapts and overcomes, repeatedly demonstrating that no obstacle is insurmountable.
When Mother Nature tries to throat-punch Moana with a nighttime storm that would have drowned the Andrea Gail, Moana survives and keeps her liability-of-a-first-mate alive. They get marooned on a tiny island, and while lesser leaders would have started talking to volleyballs, Moana is commanding a demigod in no time.
Dwayne 'The Rock" Johnson, who voices Maui, performs banger song No. 3, "You're Welcome" (guaranteed to get stuck in your head for at least a month), and tries to ditch Moana. But she whips him into shape, and the duo sets off to accomplish their mission like Shughart and Gordon off to secure Super 64 in downtown Mogadishu.
So while Cinderella would have been crying about a missing shoe, and Jasmine would have been lounging with her pet tiger, Moana (still sailing across the ocean with absolutely zero idea of what the fuck she's doing) decides to take on an army of coconut warriors. A massive ship full of the "murdering little pirates" attacks her and Maui. The Kakamora don't realize how bad they just messed up.
At this point, Moana has compensated for her complete lack of training with the unwarranted confidence of a 90-pound Marine private fresh out of boot camp. Dodging poison darts and aggressive attempts to ram her raft, Moana pulls some Darth Maul double-bladed lightsaber moves with a paddle, smacking the coconut critters in every direction. Maui pulls an Upham and almost leaves her ass to meet certain death. Undeterred, Moana zip lines back to the raft, once again proving she's the natural leader who's willing to lift others up when the situation becomes most dire.
You're probably thinking, "Holy shit, Moana's got to be almost done by now!" But you'd be very wrong. She calls Maui out for being a bum and heads to Lalotai, aka the realm of monsters.
Once Maui breaches the entrance of the realm like a 'roided-out Ranger, he warns Moana she won't survive if she follows him. Obviously, that doesn't faze her — because she's Moana, the most badass Disney princess ever.
Moana doesn't hesitate to go where no man has gone before. She pulls a sweet cannonball and lands among the monsters, ready to go to work. Then she uses herself as a distraction so Maui can get his fancy hook back. Apparently, without it, he's nothing. Maui ends up getting his ass kicked by a giant crab monster (who gives us banger song No. 4, "Shiny"), but lucky for Maui, his backup is an SOF warrior of a Disney princess who consistently meets danger head-on. Moana assumes command and makes the demigod her backup.
She tricks the giant crab, throws Maui and his inadequate hook on her back, and E&E's like Owen Wilson outta Bosnia. Once back on the raft, Moana patches Maui's shattered ego, then learns to sail seemingly overnight. After whipping his whiny ass into shape, Moana continues onward, but with Maui about as useful as keys to a Humvee, she may as well be the Lone Survivor.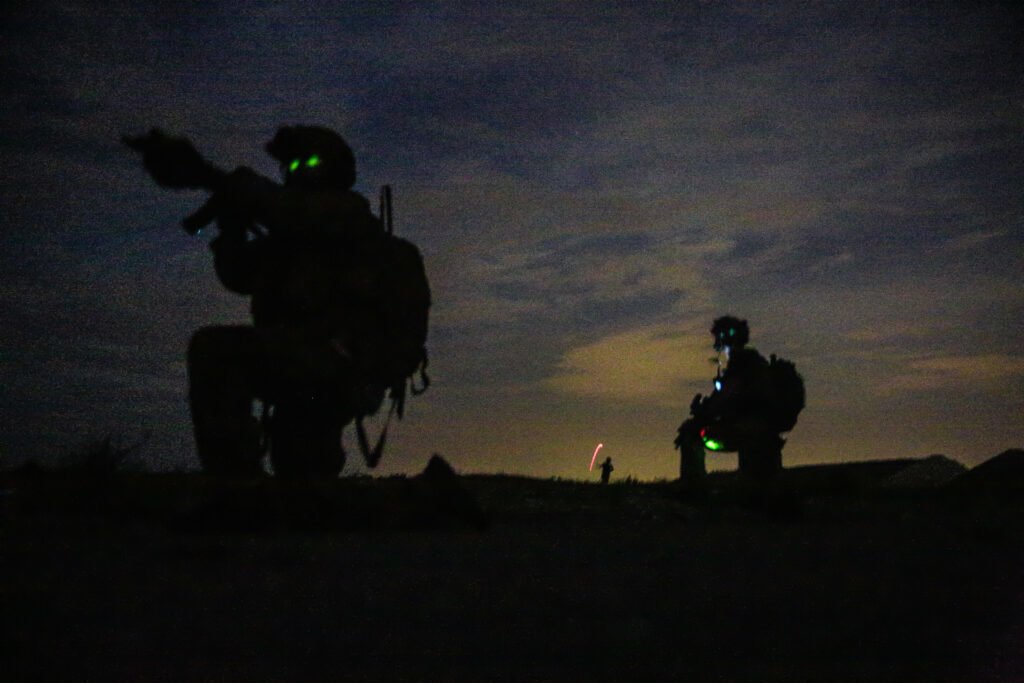 Finally, Moana takes on Te Kā — a giant lava monster — because that's who is standing in the way of her village's survival, and she's in it to win it de oppresso liber style. The enemy proves to be more formidable than initial reports made it out to be (sound familiar?), but Moana doesn't waste time crying like Ariel, Snow White, or the rest of Disney's heroines who fail the Bechdel Test. She reorients and attacks again.
With a two-attempt combo, Moana makes quick work of Te Kā and saves the day. After making sure Maui didn't have a mental breakdown at the first sign of adversity, she cruises back home to let the island know they aren't going to starve to death, no thanks to the chief.
Before the credits roll, Moana squeezes in one last act of badassery. Once home, she wastes no time teaching the whole damn village her newfound sailing skills. After a quick montage of Moana kicking hip-pocket classes on knot-tying and navigation, she has the whole village whipping over whitecaps on bamboo rigs with the ease of an Olympic regatta team. And this, of course, is set to that sweet Tokelauan song you probably already Spotify'd.
Between her small-craft skills, dynamic entries, and success in convincing locals to fight against larger opponents, Moana makes Special Operations look easy. It's honestly the greatest Disney princess movie ever made, and if you disagree, you need to haze yourself in the surf zone, then rewatch it.
Read Next: Inside the Marine Corps' New Recon Sniper Course — A Visual Journey