Omar "Crispy" Avila is well known among military veterans on social media for his motivational messaging, love of bowhunting, Paralympic powerlifting, and overall inspirational persona. He's also one of the biggest badasses you're ever likely to meet, for many reasons.
Avila joined the US Army straight out of high school and deployed to Adhamiya, Iraq, within six months of graduating infantry One Station Unit Training.
On May 14, 2007 — 11 months into his deployment — he was the gunner in the third vehicle of a five-vehicle convoy that came under fire from insurgents. Avila was returning fire with his .50-caliber machine gun when his vehicle hit an improvised explosive device containing more than 200 pounds of explosives.
The explosion threw the Humvee 6 feet into the air and ignited the diesel fuel in the back end of the truck. Avila's friend was dead next to him; he saw another soldier on fire outside the vehicle.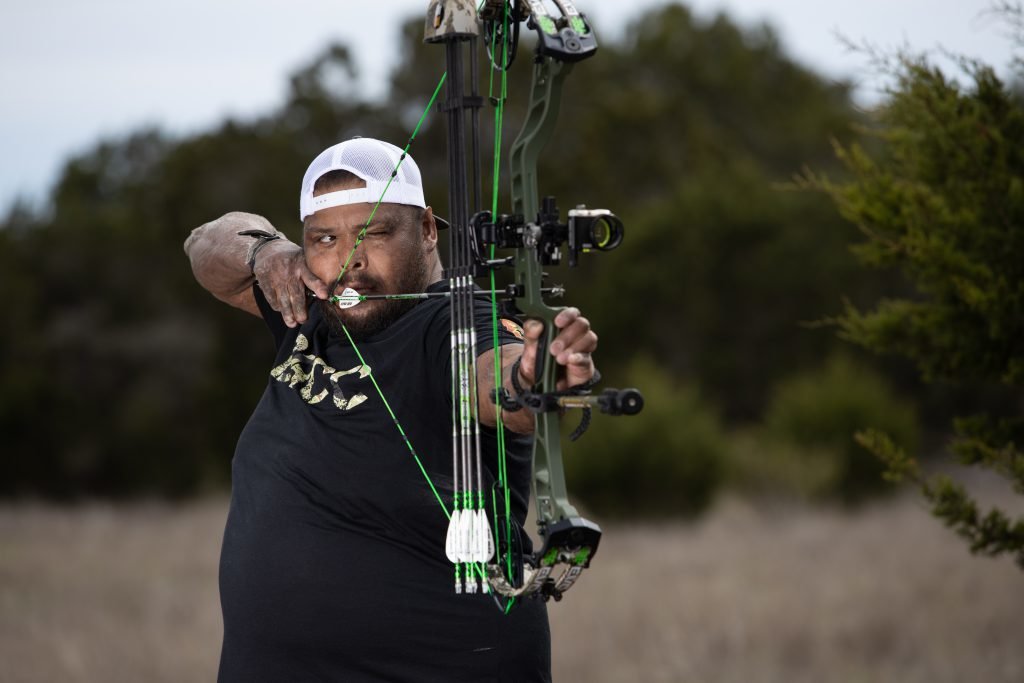 Despite his injuries, Avila climbed back into the burning turret and resumed shooting at the attacking insurgents with the .50 cal., flames licking at his skin, until grenades and ammo began to cook off in the burning vehicle.
Avila jumped from the Humvee turret, breaking both his femurs — the thighbones — in the process. He rolled in the dirt to extinguish the fire on him and then shouldered his M4 carbine, continuing to return fire. He was lying on his back shooting at the rooftops until he ran out of ammo.
The severely wounded Avila was dragged to the convoy's lead vehicle, where he found the driver, who had literally arrived in country that day, screaming in panic. Avila said he "did what any NCO would do. I slapped the shit out of him, and said, 'Shut the fuck up, we're getting out of this.'"
To make matters worse, Avila poured water over his head, which washed something caustic from the explosion into his eyes. Temporarily blind, he had to guide the new driver back to the forward operating base using landmarks he'd memorized.
Three months later, he woke up in the VA hospital in San Antonio, Texas, after being placed in a medically induced coma in Iraq. More than 75% of his body had suffered third- and fourth-degree burns. His right lower leg had been badly damaged, and part of his foot had been amputated. But despite being given only a 30% chance of living, Avila survived — and went on to thrive and inspire.
In January 2020, Avila sat down with his friend Mat Best, co-founder of Black Rifle Coffee Company, and talked about a lot of things, including modern prosthetics and how the number of amputees from the wars in the Middle East have spurred the industry to make advancements.
MAT BEST (MB): Is that your new leg? I don't think a lot of people know how often you go through them because you're obviously a below-the-knee amputee on your right leg, and then your burn was 75% of your body?
OMAR "CRISPY" AVILA (OCA): Yup, yeah.
MB: You have to replace your leg quite often, right? Is that to upgrade the technology in the prosthetic leg, or is it actually just for comfort and as your body changes?
OCA: For people with above-the-knee amputations, that prosthetic is a lot different because there's components in there, there's computer components, and a knee joint.
I'm just below the knee, so I just wear a socket and a foot. So it's not super technical, but the thing with me is that my right leg, my nub, is burnt. So my skin's a little thinner. And just like anything, you know, when you gain or lose weight, you obviously wear a bigger or smaller pants. So depending on me gaining or losing weight, my leg gets smaller or bigger. So there's a lot of different things that go on. And, like I said, my leg being burned — if the socket doesn't fit right or moves wrong, it cuts me, and then I'll have a cut on my nub. And with the burns, that takes forever to heal.
So I'll have a cut for five, six months. We're always trying to come up with a socket that's not gonna cut me, that's going to fit right. That is just going to improve my quality of life and also walking, so I don't have to stop and take it off because it's hurting, you know.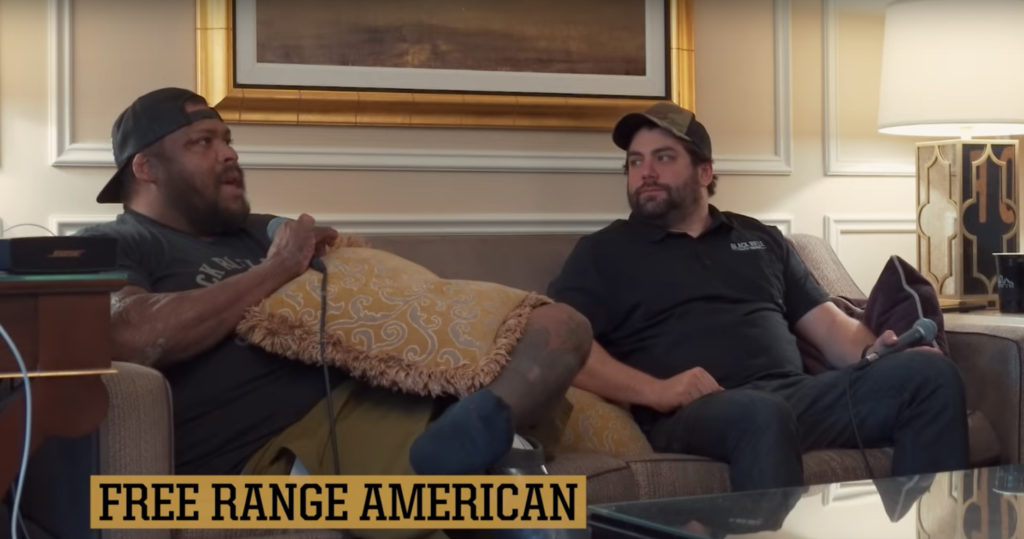 MB: Which is interesting because I don't think I've ever seen you use crutches, and I know a lot of amputees will actually use crutches at night and in the mornings, because they don't want that rubbing, that friction, from the prosthetic.
OCA: Right. Yeah, no man, I'm probably hardheaded. I should probably use them, but I just get lazy and you know, I don't want to use them. But, I mean, when I'm at home, sometimes I'll get in the wheelchair at night or something. I have it by the bed for if I want to go to the bathroom or whatnot.
MB: I imagine the amount of amputations that have happened from the war have definitely increased the understanding of prosthetics.
OCA: Yeah, a lot of guys we know paved the way at the beginning of the war. It was such a high demand that pushed these guys to make a better product, because we had so many. All these guys came home missing limbs and it was like, oh shit, we're behind on the technology, we gotta step our game up. And a lot of companies came in and they make legs, like Ozark Prosthetics, and there's others out there, but that's the one I wear. They have had to step it up and actually make better products for the guys.
When I got my leg amputated three years ago, dude, I walked in and they already had everything. I mean, the technology was already there. The legs these guys used before me, it's kind of what paved the way. I got my leg amputated in August. The second week of November, I was already walking.