War poetry. Two concepts that may appear to be unlikely cohorts have actually teamed up during times of conflict throughout much of our nation's history. Luke Ryan, former U.S. Army Ranger and current social media manager for Black Rifle Coffee Company, is taking part in what he calls a "resurgence" of the art form.
His latest book, "A Moment of Violence," does not offer action-packed, in-your-face war stories, but rather the quiet, subtle musings of a seasoned soldier.
Coffee or Die caught up with Luke Ryan to learn more about the book.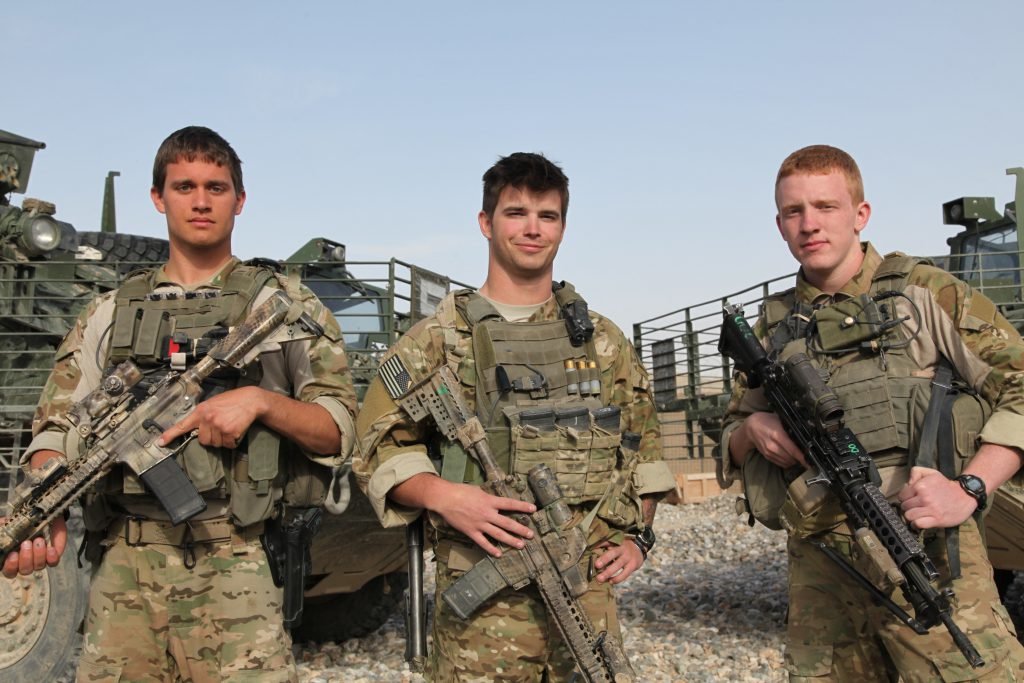 COD: You just published your second work of war poetry, "A Moment of Violence." How would you describe this book to a would-be reader?
LR: This is a book of war poetry intended to break down the ideas found on the battlefield or after service — to describe them in ways that regular words just can't quite capture.
COD: Where can people find this book?
LR: You can grab it on Amazon where it's available in paperback and e-book.
COD: "War" and "poetry" might seem like an odd coupling to some. What brought these two worlds together for you?
LR: On my second deployment to Afghanistan, my dad sent me a poem called "Safety" by Rupert Brooke — that poem had a huge impact on me, and I carried it through the rest of my deployments. When I got out and pursued my degree in English literature, I learned there were a whole bunch of World War I poets. I found that really interesting, and I really dove into their work. While my kind of poetry is more modern and probably a bit simpler, I like to think it hearkens back to a day when warriors and poets did not seem to be mutually exclusive. Thankfully, I'm not the only one as I've found a few other modern-day war poets — I think there's a resurgence of war poetry these days!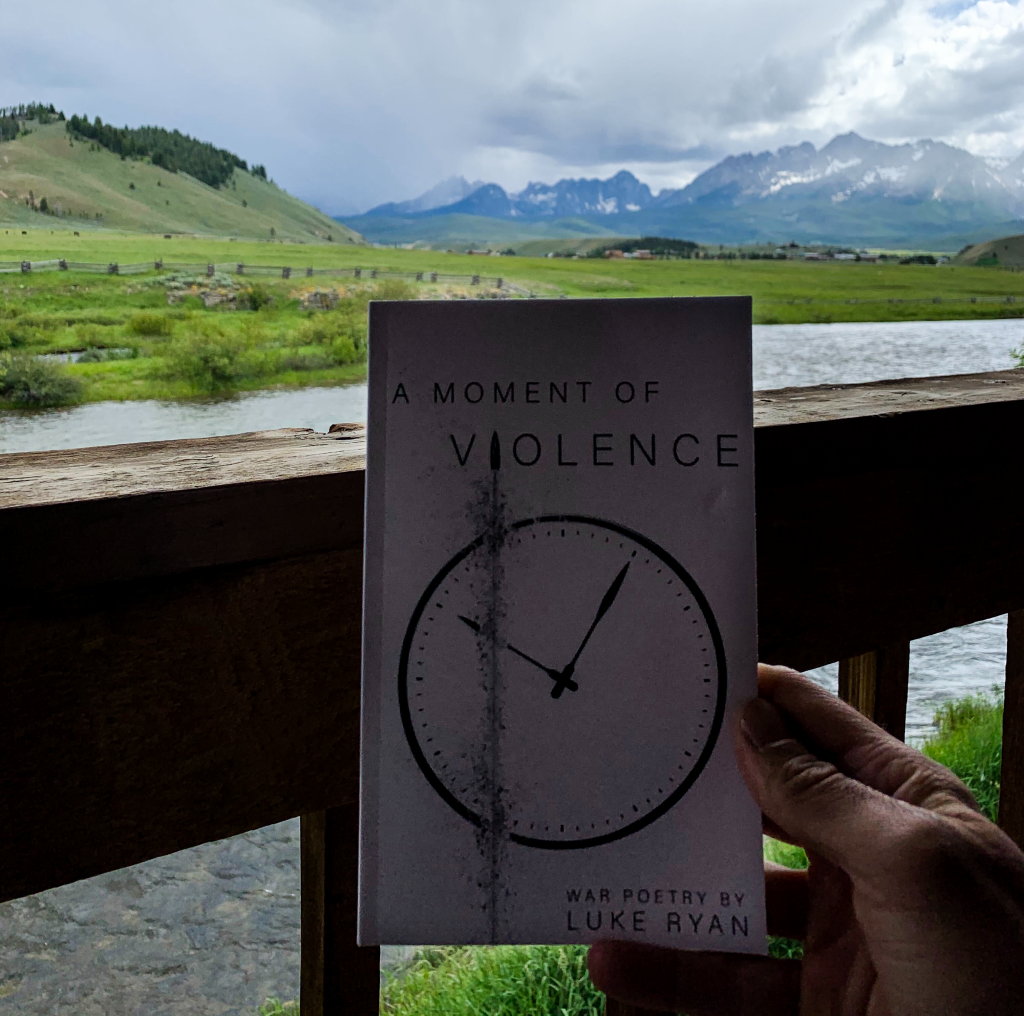 COD: Do you have any other works of war poetry you recommend for those interested?


LR: I would highly recommend the work of Rupert Brooke and a few of the other World War I poets like Wilfred Owen and John McCrae. I include [J.R.R.] Tolkien in that list, since his work is very heavy in war themes and imagery, and he served in the war as well.
These days, I also try and stay apprised of my fellow war poets who are alive and well — guys like Keith Dow, Tyler Carroll, Leo Jenkins, Justin T Eggen, and a few more. The next on my list to read is a book called "Where They Meet: Songs of War, Poems of Peace" by someone who goes by Cokie.
COD: In the foreword, you describe your writing process for this book as "therapeutic and often unpredictable." Can you take me into that process a bit? What did it look like?
LR: In my experience, many forms of therapy involve articulating ideas to yourself. They require taking the mess of things swirling around in your head, straightening them out, and understanding them out loud. Poetry does that for me, especially with all those things that are really tough to put into simple, regular words.
Regarding the unpredictability: when you're digging around in your own head, putting words to what you find … it can be surprising what comes out. Sometimes that means recurring imagery that you didn't realize you held on to so closely — for example, I found that dirt and hands were two images that came up a lot. It reminded me that, for all my words and emotions and ideas, war and violence are immensely practical things that exist in a very physical world.
Or sometimes it's more broad, like you tackle an idea regarding service or courage or fear — the ideas that come out are true but not quite what you expected.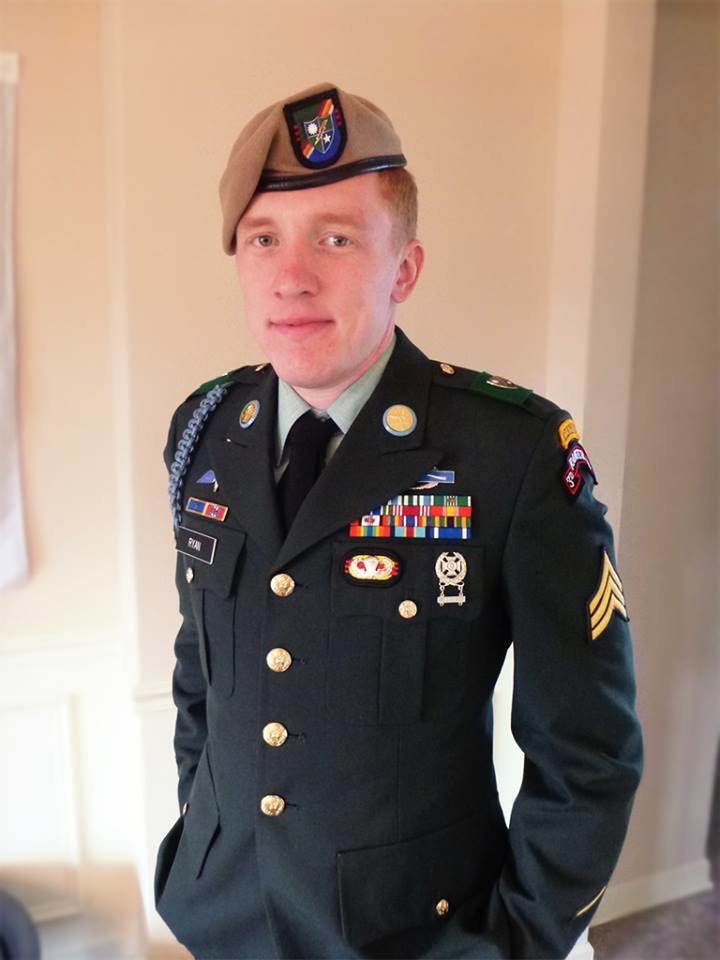 COD: I'd like to call out one of my favorite stanzas that you wrote. (A quatrain, if you will, for all you poetry nerds out there.) And I would love to hear more about the impetus for you to write this: "To where will you depart now? / All you who have returned home. / Some will find a comfortable chair / And sink into it, like a madman into a padded cell. Explorers no more."
LR: Nice word drop! Haha. My poetry is far, far from the traditional structure — which wasn't my initial intention by any means, as I have a great love and respect for very structured poetry. It's not easy to do. Still, I think I've definitely found and honed my own personal style.
Anyway, regarding this particular passage:
As often as I hit on violence, I also tackle life after war. I've been around people who have done some really, really hard things in their lives, and that includes in and out of the military. I grew up in difficult places where some people had suffered greatly, and of course the pinnacle of all that was my time in the Ranger Regiment. A lot of those people go home, and they long for those moments again, where life felt charged with meaning. Just because you're not in the middle of a war or in the throes of some violent political upheaval in a foreign country — it doesn't mean your best days are over. Maybe the new glory days won't involve toting a rifle into combat, but that's okay. Toting a rifle into fire and brimstone was new to you once, so go and find some other new adventure. If you don't, if you choose comfort over a life of meaning, that comfort is liable to swallow you whole.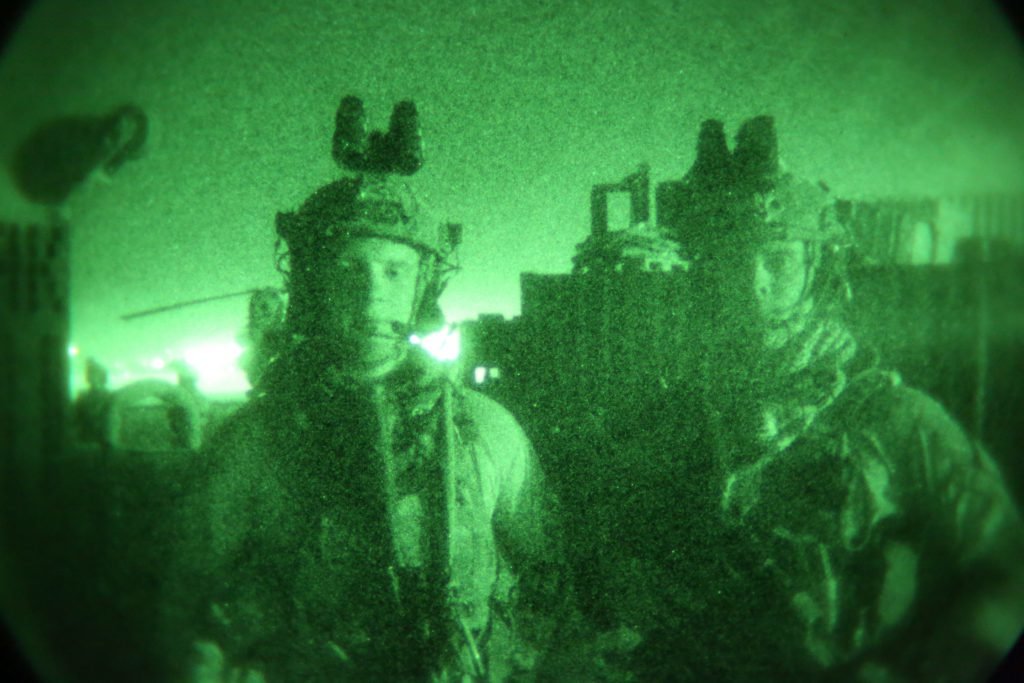 COD: Did you also create the artwork in the book? What can you tell me about the style and method used?
LR: My very talented girlfriend designed the cover, I created the icons throughout. Poetry is often a collection of quick snippets of imagery (mine is, anyway), and I wanted some artwork to reflect that.
COD: What are you working on next?
LR: As far as poetry goes, my next book of poetry may feature some war poems, but I would like to focus more on American culture and geography. I'd like to help people see the country the way that I see it — a beautiful place, imperfect but with so many redeeming qualities. I think you could call that Americana poetry?
I'm also working on some fiction! Though my fiction often has poetry scattered throughout, so working on one usually means working on the other too, haha.
COD: Anything else you want readers to know?
LR: Whether it's poetry or through some other method, I think it's important — warrior or not — that we make efforts to dive into our own hearts and articulate the things we find. It can be uncomfortable, weird, and often frustrating, but in the end it's essential in pursuing a fulfilled life. This has been my attempt at understanding those things within myself.
---
Editor's note: It's no secret that Coffee or Die is part of Black Rifle Coffee Company. Every once in a while we feature BRCC products or personalities — now is one of those times. Hey, this stuff is cool!