It was Oct. 20, 2012, and I had just PCSed from Hurlburt Field, Florida, as an instructor at the TACP schoolhouse. I went to 7th Air Support Operations Squadron — The Hustlers — at Fort Bliss, Texas, near El Paso. That first week I showed up on a Monday and started taking care of all the paperwork and red tape that you have to deal with when you PCS.
One of my close friends, Jay, was running the training department at the unit, and as I'm signing in, he says, "Hey, we're going to the field at the end of this week. Would you like to go?" The goal was to put a couple guys through their combat mission readiness test in Cloudcroft, New Mexico, which is near a ski resort in the mountains. It's in a state park that allows military training, and Jay says we'll be able to do some shooting, as well as hunting wild hogs that are in the area. I was eager to get back into being a TACP at a unit, so I was like, "Hell yeah!"
So we roll out to Cloudcroft, and the first few days we spend putting the new guys fresh out of TACP training and SERE school through their combat mission readiness checklist, giving them their final check before we deem them Combat Mission Ready. By Thursday we were done with the training requirements; a brand-new major that was there had finished the training, so he took off and went home. And that's when Jay, who was running the trip, told the rest of us that we could relax. We were about 40 minutes up the mountain at a really cool campsite, so a team went down to the town to get beer and booze. I stayed back to do some pistol work.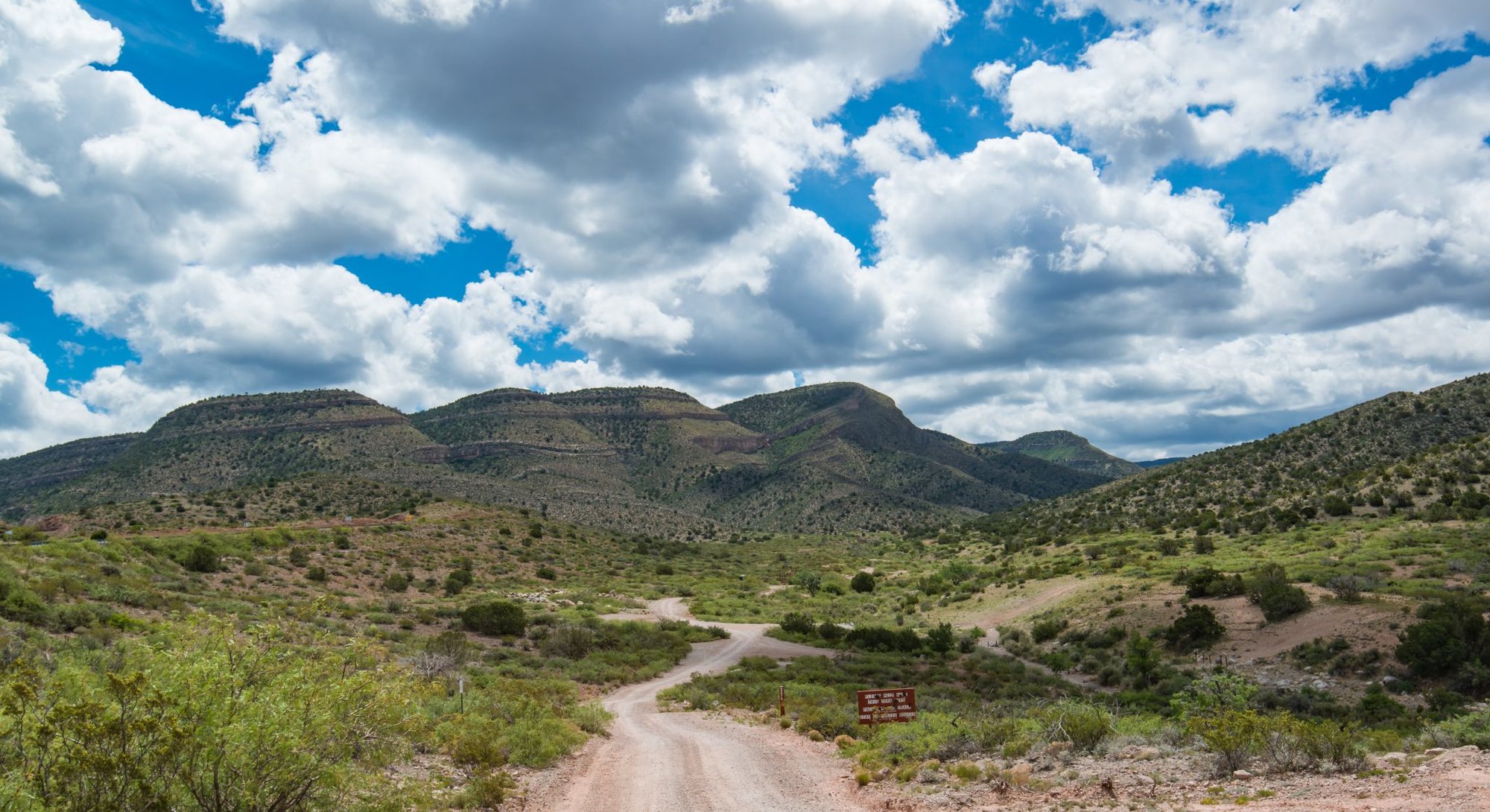 The guys get back with the booze and start drinking. There are 20 to 30 of us out there — every team: Alpha, Bravo, and Charlie — so everybody's broken into their own groups. One of the groups decides to go look for and hunt pigs. I'm sitting by the fire with a couple of the guys that I had taught in TACP school, just chatting and hanging out. The hunting crew jumps in a truck and takes off.
In addition to feral hogs, the area we're in has free-range cattle all over the place, just tons of cows all up in the mountains. So after about 20 minutes, I hear a .50 cal go off — a single, loud echo. And we all kind of look at each other like, Oh, man, I bet they got a pig. So we're all kind of excited. Then we hear a number of small-caliber shots from a pistol.
The next thing we know, the truck is coming from down the hill, up to where we're at, and there are about seven guys in the bed — with a dead cow.
"Oh, my — what are you doing?" I asked.
They all kind of look at me dumbfounded, and the guy that shot the cow says, "I wanted to see what it would do." Well, I think we know what it would do there, buddy.
After about 20 minutes, I hear a .50 cal go off — a single loud echo. And we all kind of looked at each other like, oh, man, I bet they got a pig.
This put me in a rough spot because, yes, this was something that definitely shouldn't have happened. But also, this is my first week back at an operational squadron after being an instructor for the last four years. I'd spent all that time beating these kids to death and telling them how great TACP is, telling them about the camaraderie and teamwork, how we're a brotherhood and we protect our own. So I tell them to sit tight while I handle it.
I grab our Gator — which is like a little Polaris — and I take a tow strap, throw it over a tree branch, and wrap the other end around the cow's feet. Then I drive the Gator slowly forward, lifting the cow out of the bed of the truck. So now the cow is hanging, head down, from the tree.
After moving the truck out of the way, I take a Gerber saw — like a Gerber multitool — and I start quartering the cow. If there was any question, a Gerber isn't the tool of choice for butchering bovine. It did not work very well.
I finally get the tenderloin out, and I pass it to the hunting team and say, "You guys are going to eat every last bit of this." They grab the tenderloin, run over to the fire, and eat as best as they can — because if anybody has ever tried eating beef seconds after it's killed, it's tough. And chewy. So these guys power through that, and I tell them to go to bed. I'd figure out the rest on my own.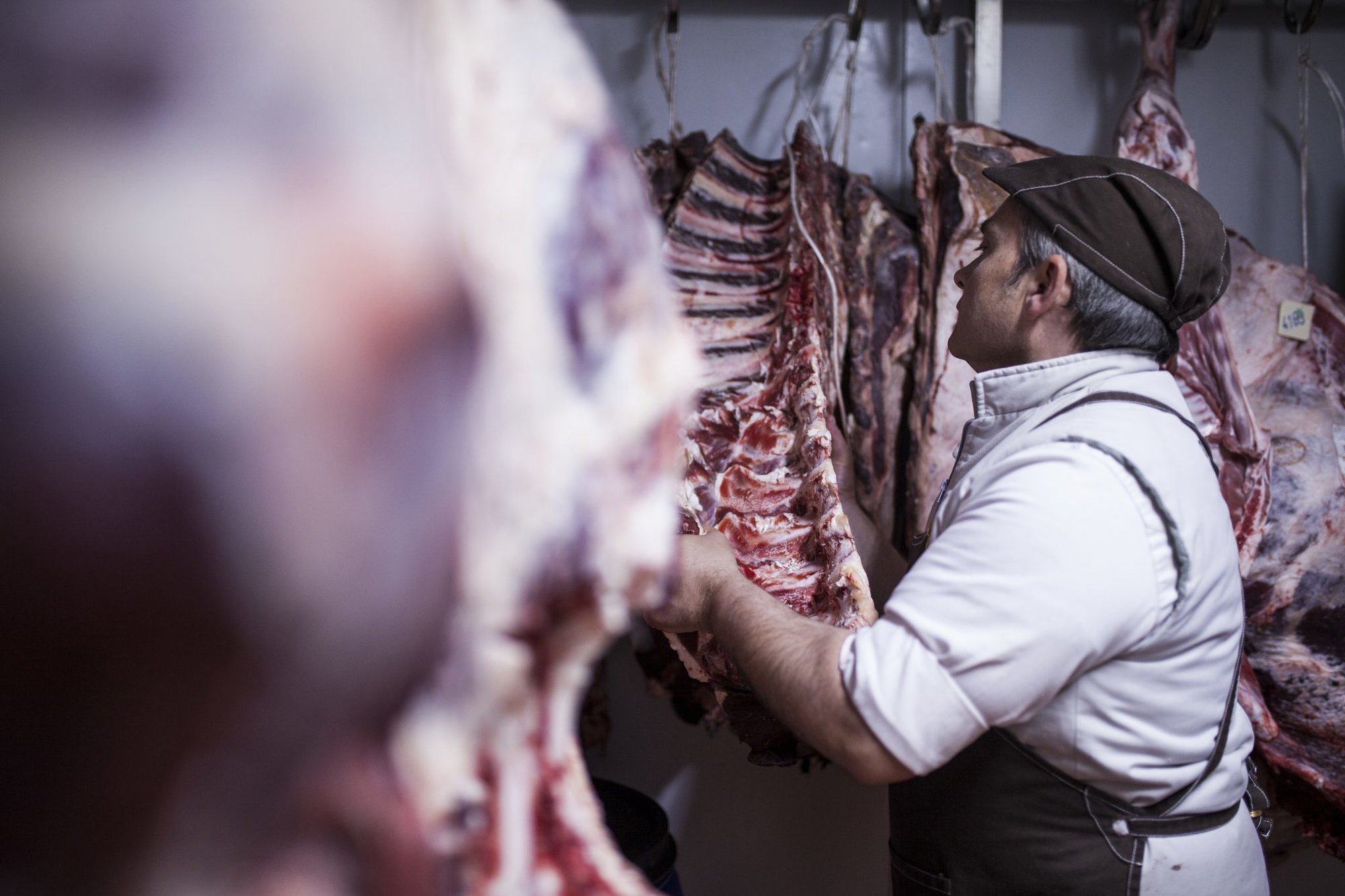 I stayed up all night with a guy named Eric cleaning up the mess. We took the cow to a second location — we dragged it about 300 meters — and created a new fire with 30 gallons of diesel fuel that was intended for the Humvees. And we burned the cow body until there was nothing left but dust and ash.
When everyone woke up, I pulled them in a circle and gave a little speech.
"Listen, I did really dumb things when I was a young TACP, and everybody did dumb things before me. We all do this shit, and it gets out of hand sometimes, but just keep your mouth closed. Don't talk about this when we get back. Let's just leave it up here; we have it taken care of."
Everybody nods. We come home on Friday, we wash all the trucks, and we go our separate ways.
Well, over the weekend, the wrong TACP — the one that nobody liked — was told by his roommates what happened up there. And come Monday morning, that asshole went and tattled to the director of operations, who reported it to the commander, who called the Air Force Office of Special Investigations — OSI — who contacted the Otero County sheriff's department, which is where Cloudcroft is located.
Look, this was a cow. Call the farmer. Tell us how much he wants for it. We'll pay him extra. And just get everybody out of here. There's a lot more important shit to be worried about than a bunch of fuckin' rough, young TACPs who went up to the woods and killed a cow.
Later that day, seven of us found ourselves detained by OSI and sitting in their office in Alamogordo, New Mexico. And that's when the interrogation started. We were separated, and the OSI agents attempted to intimidate us. They already had a pretty big hard-on that they had a bunch of TACPs in their office, so they had to show us how "badass" they were.
I'm irritated at this point, and I express that in the interrogation room. First off, the OSI agent brought in a young park ranger who walked in like he was a murder detective from CSI. He had a really dumb act that he thought was tough, but he was not intimidating. It was just like, All right, Ranger Rick, get out of here and let the adults talk.
And that's when I unloaded on the OSI agent. "Look, this was a cow," I say. "Call the farmer. Tell us how much he wants for it. We'll pay him extra. And just get everybody out of here. There's a lot more important shit to be worried about than a bunch of fuckin' rough, young TACPs who went up to the woods and killed a cow. Who cares? Let us pay for it. And get us the fuck out of here and let us move on with our lives."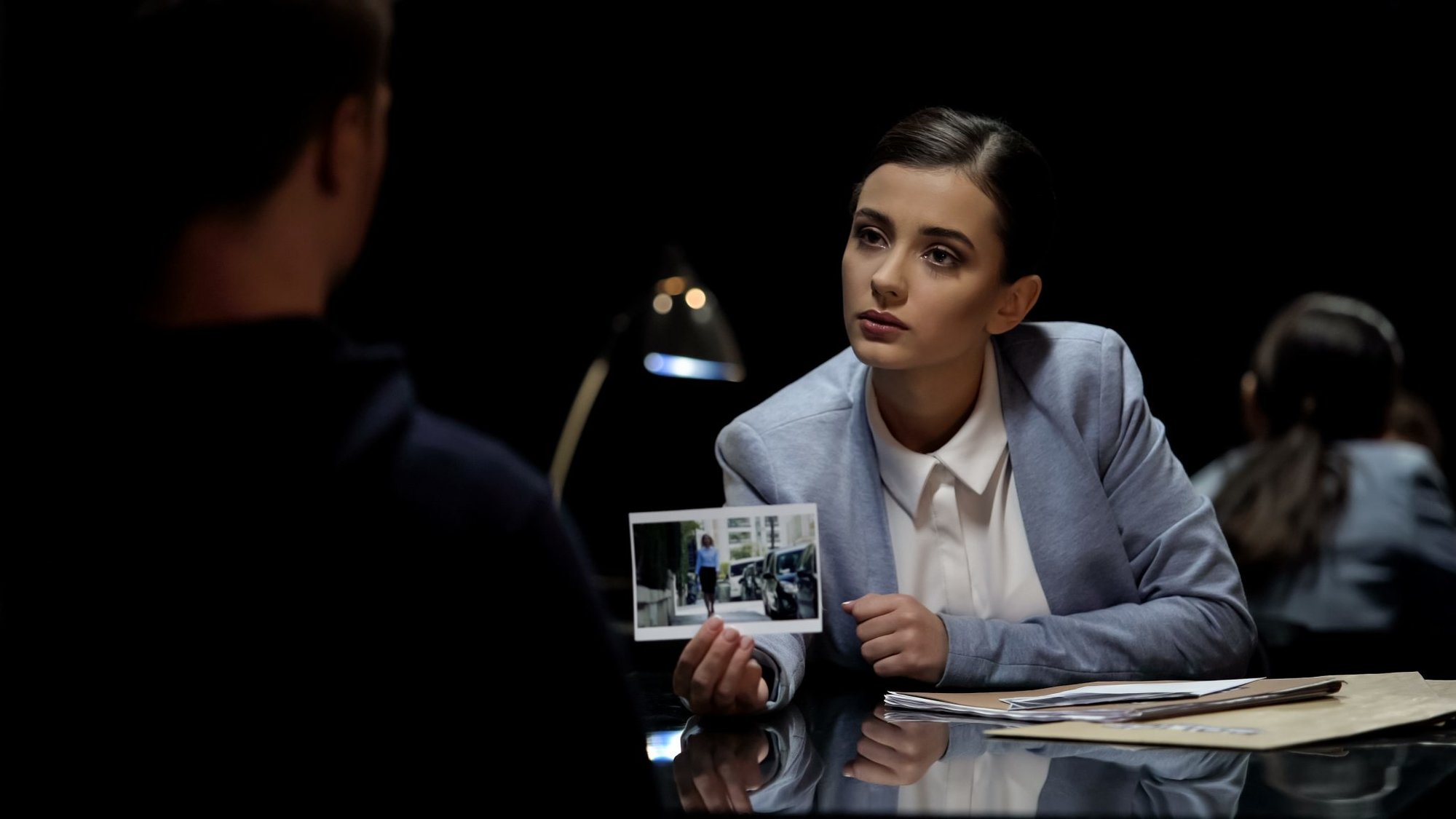 And the OSI agents respond with, "Oh no, this is multiple felonies, and in the state of New Mexico, cattle rustling can be punishable by death."
I look them square in the eyes and say, "God, you guys are so fucking dumb. You think that they're going to sentence a military member to death for killing a cow? You are a joke."
This little circus went on for a couple of weeks. This is your taxpayer money at work here. The OSI agents raided our squadron with dogs that were apparently trained to sniff out cattle parts.
For days, they interrogated all 30 people who were out on the trip. It was fucking dumb because the case wasn't whether or not the cow was killed — everybody knew the cow was killed.
When it was all said and done — after the whole scary murder investigation by OSI — the trigger puller received one year's probation and a $1,000 fine. So thank you all in the office of OSI for wasting everyone's money and time on a bunch of bullshit.
---
This article first appeared in the Summer 2021 edition of Coffee or Die's print magazine.
Read Next: That Time a Cow Blocked the Path of Two EOD Techs With 16 Pounds of C-4