Last week, Staff Sergeant James F. Moriarty, a Green Beret assigned to the 5th Special Forces Group, was posthumously awarded the Silver Star, the third-highest award for valor, for his actions during a friendly-fire attack in Jordan.
On November 4, 2016, Moriarty and several other Green Berets were returning to the King Faisal Air Base when a Jordanian gate guard opened fire at them. Despite repeated calls to the Jordanian Air Force Sergeant Ma'arik al-Tawayha to cease fire, the man continued his rampage, killing Moriarty and two other Green Berets—Sergeant First Class Mathew Lewellen and Staff Sergeant Kevin McEnroe.
Before he succumbed to his wounds, Moriarty managed to grievously wound Al-Tawayha, thus stopping him. Following a controversial trial, the Jordanian airman, who survived, was sentenced to life in prison—which amounts to approximately 20 years according to the country's legal system—and avoided the death sentence that would have come if terrorism motives had been found.
To defend himself, the Jordanian airman claimed that he thought that the base was under attack and that he took the necessary steps to protect it. Video footage of the incident, however, goes right through his claims. Even to this day, his motives are still unclear, and extradition to the US is unlikely because of political reasons.
Read Next: What it Means to be a US Army Green Beret, According to 8 Green Berets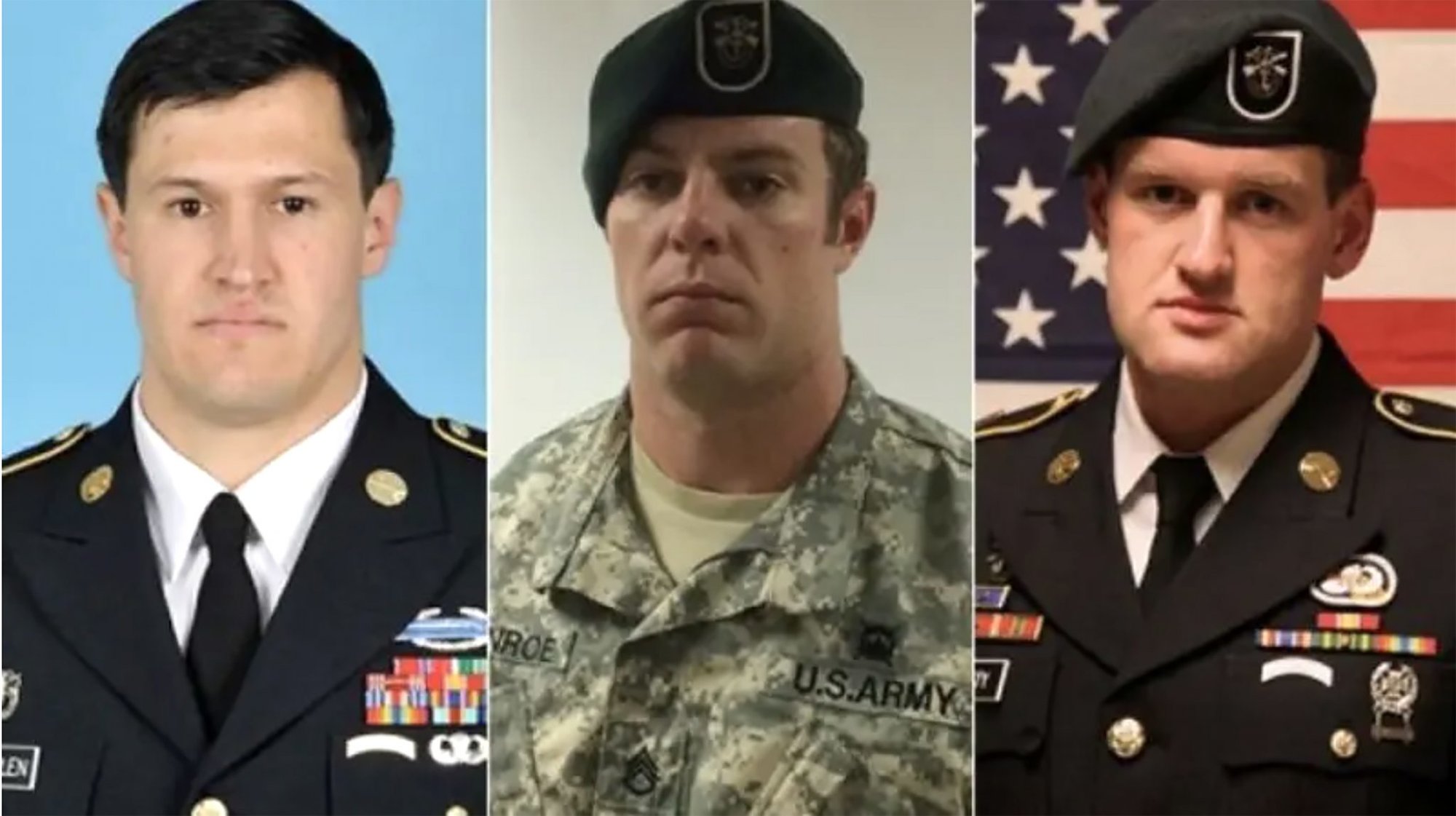 In an interview with the Army Times, Jim Moriarty was straightforward about his son's actions on that fateful day.
"When that asshole [the Jordanian guard] comes around the back of that truck with the M-16 blazing, my son stands up in full view and takes him on. He was one of the most extraordinary human beings I've ever known, and I mourn him every day."
Like son, like father, Jim Moriarty is a retired Special Forces Colonel who served in the 5th Special Forces Group, the same unit as his son. But he is also a lawyer, and with his legal expertise he managed to get the video of the attack released to the public.
Jim Moriarty also acknowledged that his son got the Silver Star mainly because of former Acting Secretary of Defence Chris Miller, also a Green Beret, and Brigadier General Kevin Leahy, a former commander of the 5th Special Forces Group.
"In the last five minutes of that video, I see a young man who was smart, engaged, present, wary and protective of the surviving [Green Beret]," Jim Moriarty told the Army Times. "He had a backbone of steel and was utterly unafraid of the challenge he took on."
Moriarty and his fellow Special Forces operators were training several Arab groups that would fight the forces of Bashar al-Assad in neighboring Syria. They were there as part of a CIA operation.