The "Gray Ghost" was tenacious, scrappy, and violent. He wore a double-breasted gray wool shell jacket and a gray slouch hat. There was a confident aura about him despite conventional correlations between physical stature and capability. He stood just 5 feet, 7 inches tall and barely weighed 130 pounds, yet the Confederate cavalryman became a ferocious Partisan Ranger for the South.
John Singleton Mosby studied law and practiced as a lawyer before the American Civil War. He served as a scout for Confederate Gen. J.E.B. Stuart before he was entrusted to command his own unit under the Confederate Partisan Ranger Act. Formally known as the 43rd Battalion of Virginia Cavalry, Mosby and his nine original members took the nickname "Mosby's Rangers" or "Mosby's Raiders."
Their mission: assault, demoralize, and intimidate Union troops with surprise, speed, and finesse, the bread-and-butter type of operations for a guerrilla outfit. In January 1863, Mosby's Rangers ambushed unsuspecting Union soldiers along supply routes and outposts across western counties in Virginia and Maryland. Soon word had traveled of their harassment operations, and the reputation of the "Gray Ghost" for his ability to strike fast and disappear without a trace became legend.
Mosby adapted these tactics to mirror Continental Army Brig. Gen. Francis Marion, infamously known as the Swamp Fox, during the American Revolution. Marion effectively waited for British troops to enter his crosshairs, hit hard and fast, and vanished into woodland and swamp areas of South Carolina.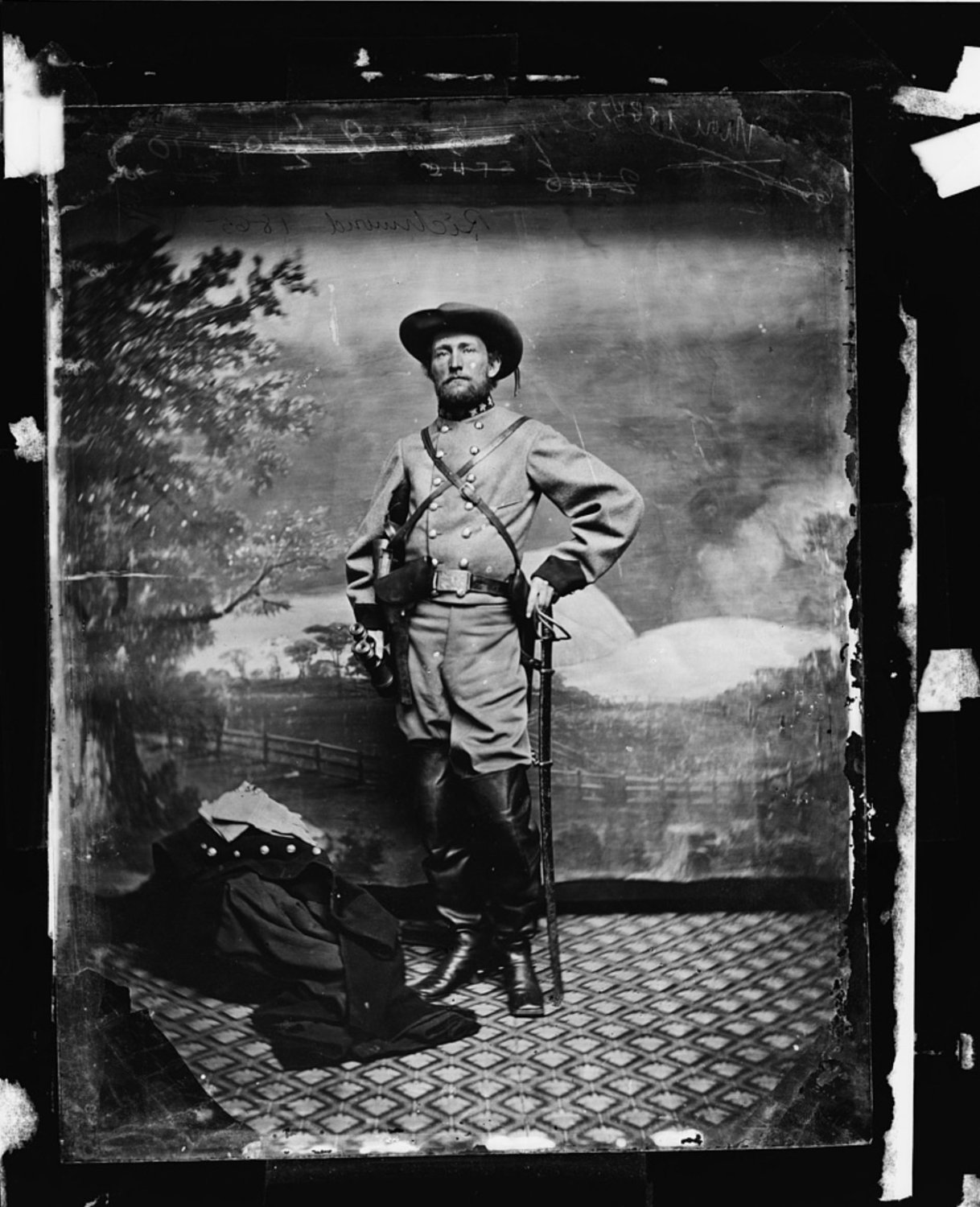 The ragtag group of soldiers moved around often, relied on their local community at times for temporary housing, and could disguise their appearances as ordinary citizens if need be. Their uniforms were any type of gray clothing, and their weapons were either scavenged after successful raids or were fashioned themselves. Many carried two or more Colt .44 revolvers for their personal gear.
William "Major" Hibbs had the role of "chief of the corn detail," responsible for acquiring food and ensuring their horses were healthy. The Chapman brothers, known as Samuel or "Sam" and William, were two former members of Virginia's Dixie Artillery. Mosby was particularly impressed with Sam Chapman for his fight at Miskel Farm on April 1, 1863.
"He was just in front of me — he was generally in front of everybody in a fight — at the gate," Mosby shared in Mosby's War Reminiscences and Stuart's Cavalry Campaigns. "It was no fault of the Union cavalry that they did not get through faster than they did, but Sam seemed to think that it was. Even at that supreme moment in my life, when I had just stood on the brink of ruin and had barely escaped, I could not restrain a propensity to laugh. Sam, to give more vigor to his blows, was standing straight up in his stirrups, dealing them right and left with all the theological fervor of Burly of Balfour. I doubt whether he prayed that day for the souls of those he sent over the Stygian river. I made him a captain for it."
The light and mobile force learned about a cash-grab opportunity along the Baltimore & Ohio Railroad. Mosby's Rangers had received intelligence by two local spies that recorded train schedules and patterns of guard shifts. Thousands of soldiers guarded the railroad, but on Oct. 14, 1864, the guerrillas attempted their most daring offensive yet.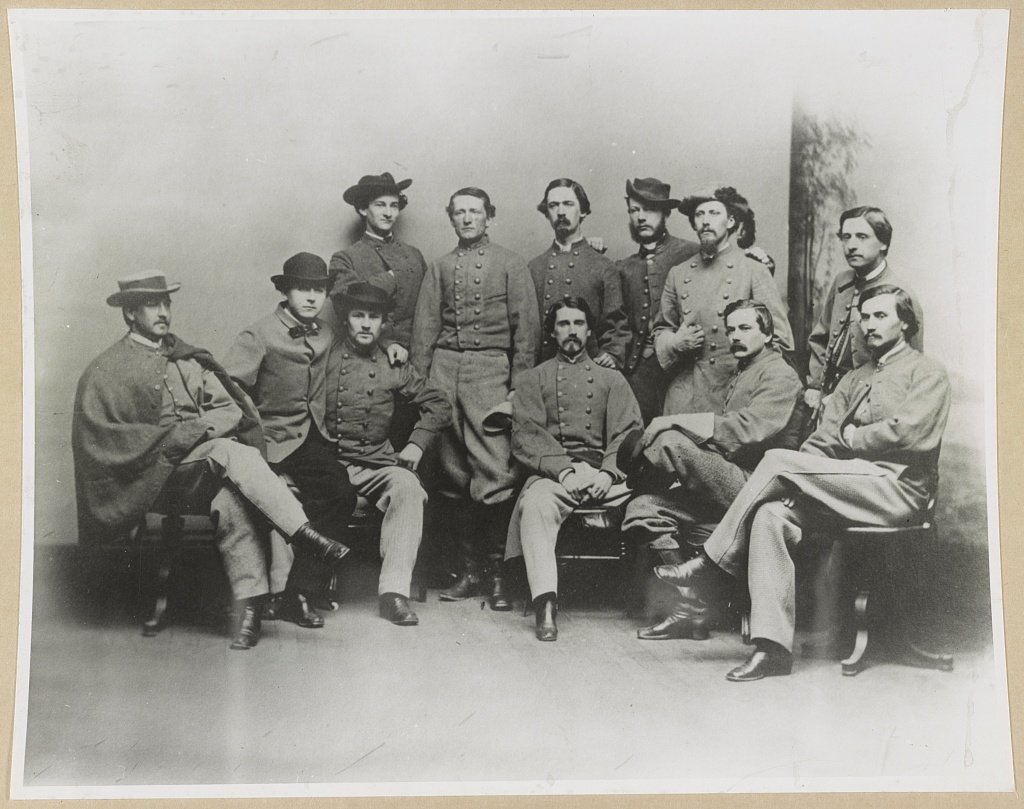 An assault force numbering 84 Rangers arrived at night to wait for the train to approach between 2:30 a.m. and 3 a.m. They deliberately damaged the tracks, and the train's engineer did not realize the severity of the situation until it was too late. The leading carriage tipped over and fell on its side. As the commotion settled, they swarmed the derailed train. Two Rangers went inside. A guard pulled his revolver, but Charles Dear beat his draw. The passengers were robbed but left unharmed, ushered away from their seats beside the damaged train, as the remainder of the assaulters set fire to the train cars.
The Mosby's Rangers had secured $168,000 from two paymasters of Gen. P.H. Sheridan's army. The nighttime ambush became known as the "Greenback Raid" and was considered an embarrassment for the Union.
"My purpose was to weaken the armies invading Virginia, by harassing their rear. […] To destroy supply trains, to break up the means of conveying intelligence, and thus isolating an army from its base, as well as its different corps from each other, to confuse their plans by capturing despatches, are the objects of partisan war," Mosby later recounted. "It is just as legitimate to fight an enemy in the rear as in front. The only difference is in the danger."
On April 21, 1865, instead of following Gen. Robert E. Lee and surrendering to the Union, the Gray Ghost disbanded the unit that had grown in size to eight cavalry companies and one artillery company. The existence of Mosby's Rangers, in an era when irregular warfare was viewed by conventional military leaders as risky, had temporarily failed but ultimately foretold the usage of such forces in the future.