This article was originally published July 9, 2021, by Radio Free Europe/Radio Liberty.
Russian and Taliban representatives have asserted that the fundamentalist group's fighters control a growing amount of territory in Afghanistan, including large stretches of the border, while insisting that Taliban gains don't threaten international security.
The seemingly coordinated statements during a Taliban delegation visit to Moscow were a fresh signal of Russia's interest in involving itself more deeply in regional security issues related to Afghanistan.
They come with U.S.-led international forces withdrawing from a two-decade war there.
The Russian Foreign Ministry and the Taliban said on July 9 the group controlled two-thirds of the Afghan-Tajik border, a figure that was difficult to corroborate.
The ministry added that Moscow and the Russian-led CSTO military alliance will "act decisively to prevent aggression and provocations" there.
The ministry urged all sides in the ongoing fighting to "show restraint."
Dozens of Afghan districts have reportedly fallen into Taliban control since U.S.-led international forces officially began their withdrawal from Afghanistan on May 1, leaving forces loyal to Kabul's fragile government vulnerable to attack.
Afghan security officials have vowed that their troops are mounting counterattacks, and President Joe Biden has assured President Ashraf Ghani's administration that U.S. forces will stand by Kabul despite the exit of combat forces.
Biden on July 8 said the U.S. military mission in Afghanistan will conclude on August 31, adding that "speed is safety."
There have been growing concerns about a possible civil war amid the string of military successes by the Taliban.
The Russian Foreign Ministry on July 9 quoted the Taliban as saying the hard-line Islamist group was not seeking to wield complete power in Afghanistan.
But that could be a challenging argument to make as the group continues its recent offensive and imposes its strict form of control over war-weary Afghans in areas already controlled by militants or with memories of brutal Taliban control in the 1990s.
Moscow angered Kabul and hinted at rekindled diplomatic aims in Afghanistan and the region earlier this year by unilaterally inviting the Taliban to talks and suggesting that power-sharing was inevitable.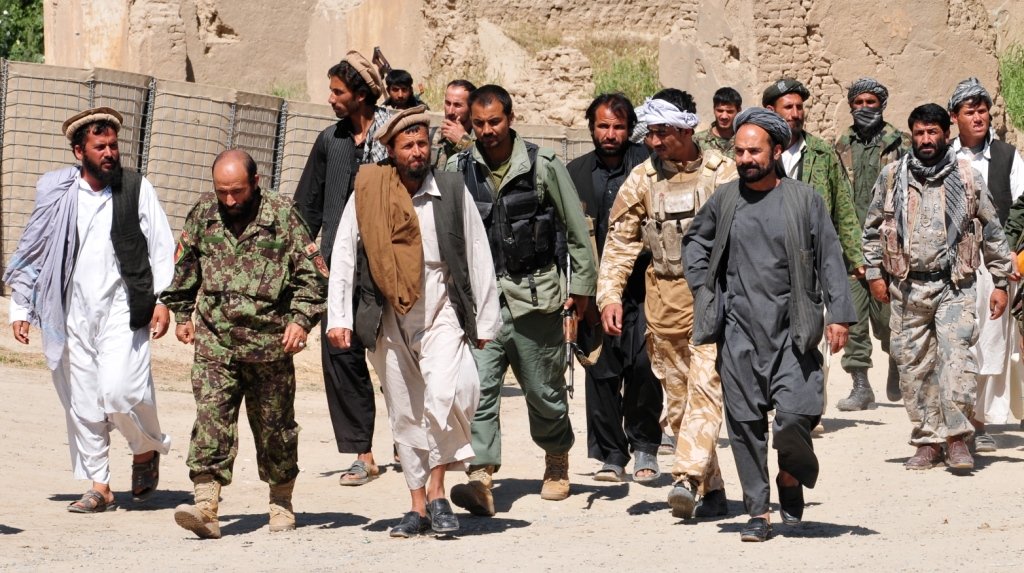 While the Taliban delegation was in Moscow this week, Russians were involved in parallel talks hosted by Iran on July 8 that included Afghan government and Taliban representatives.
The World Health Organization (WHO) announced on July 9 that there was a 29 percent rise in the number of civilian casualties in Afghanistan in the first quarter of this year compared to 2020.
It said at least 56 Afghan civilians were killed in the past week alone.
The WHO also said it was also concerned at attacks on health-care facilities and a lack of access to provide essential medicines and supplies to Afghans.
It said it was sending 3.5 million doses of COVID-19 vaccine to Afghanistan, which has a population of around 38 million.
A Taliban representative, Shahabuddin Delawar, was quoted as claiming on July 9 that the group now controlled two-thirds of Afghan territory.
Delawar also reportedly claimed borders under Taliban control were operating as usual and he urged international humanitarian organizations to keep up their efforts in Afghanistan.
Chinese state media meanwhile reported on July 9 that Beijing recently sent a flight to retrieve 210 Chinese nationals from Afghanistan amid security concerns.
The Global Times said a Xiamen Airlines plane flew from Kabul to Hubei with 210 Chinese nationals aboard on July 2.
Chinese companies have particularly worked on mining and infrastructure projects in Afghanistan.
On a visit to Moscow on July 9, Indian Foreign Secretary Subrahmanyam Jaishankar told journalists after a meeting with Russian counterpart Sergei Lavrov that New Delhi was concerned at Afghan developments, and he urged a de-escalation of violence.
Events in Afghanistan directly affect regional security, Jaishankar added.
Russian officials including the Kremlin's special envoy for Afghanistan, Zamir Kabulov, also held talks with the Taliban on July 8, according to the Russian Foreign Ministry.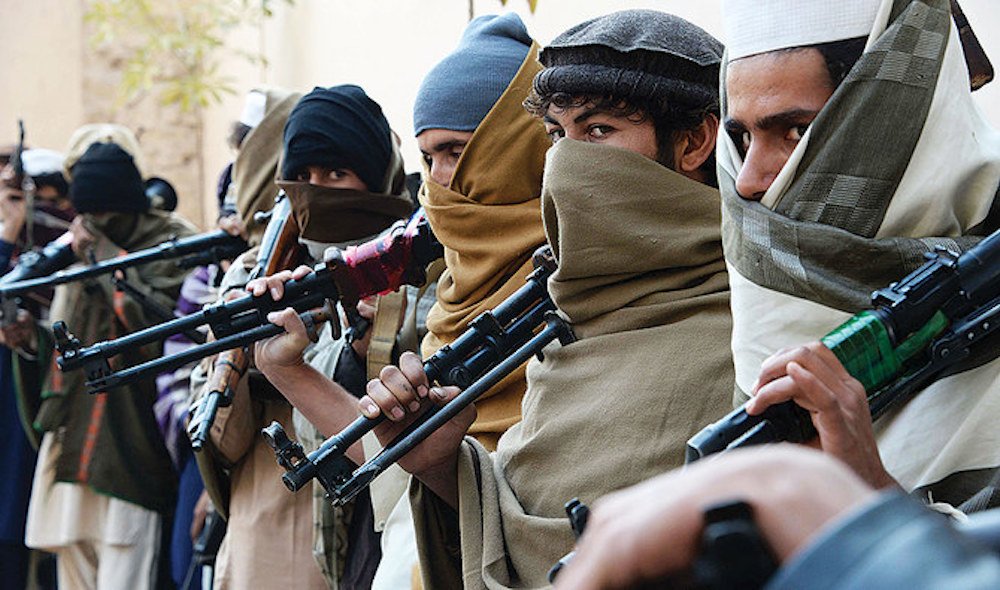 The visiting Taliban representatives were quoted as saying that recent gains across Afghanistan pose no threat to Russia or Central Asian states.
Recent Taliban advances have sent hundreds of Afghan government troops fleeing into Tajikistan, which hosts a Russian military base, and threaten to create a refugee influx.
In response to concerns the conflict could spill across the border, Tajikistan announced plans to reinforce its border with an additional 20,000 troops.
Afghan districts along the border with Uzbekistan and Turkmenistan have also fallen to the militants, raising concerns in Moscow about instability in a region it considers its backyard.
Suhail Shaheen, a spokesman for the Taliban's political office, said the delegation discussed preventing drug trafficking and reiterated that Afghan territory under their control would not be used to threaten the country's neighbors.
He also said all border crossings under the control of the Taliban would remain open and that the group's fighters would not target diplomatic missions and nongovernmental organizations.
Copyright (c)2021 RFE/RL, Inc. Reprinted with the permission of Radio Free Europe/Radio Liberty, 1201 Connecticut Ave NW, Ste 400, Washington DC 20036.