Reports in Russian state-run media appear to confirm social media chatter that a premier Russian warship, the Moskva, has been badly damaged — and is perhaps burning or even sinking — in the Black Sea.
No details have been confirmed by the US government, US military, or Western media, but Ukrainian officials in Odesa claim that the ship was struck by two Ukrainian-built Neptune anti-ship cruise missiles fired from land. Russian officials have confirmed an explosion on the ship and claim that the crew of 510 has been evacuated, according to the Russia Today website.
If true, the loss of the Moskva, some analysts said, could mean that any amphibious landings that Russia might attempt in southern Ukraine would be more vulnerable to air attack. Calling the ship a "12,500-ton, 612-foot mobile missile battery," Forbes wrote in January that the ship "packs enough anti-ship missiles to wipe out the entire Ukrainian navy and enough air-defense missiles to swat away any conceivable aerial attack on the Black Sea Fleet's amphibious flotilla."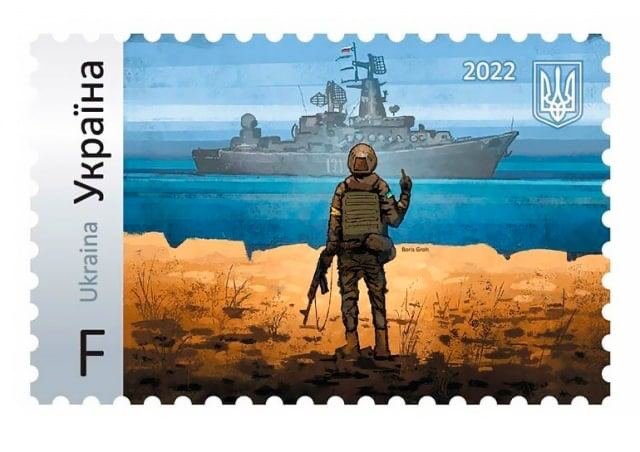 The ship is also said to have been one of the Russian naval vessels that a small band of Ukrainian border guards told to "Go fuck yourself" in the opening days of the war on the outpost of Snake Island.
The Moskva is believed to be the largest ship in Russia's Black Sea Fleet and was assigned to the region beginning with the 2014 invasion of Crimea. The Moskva is a Slava-class cruiser, according to Naval News, roughly equivalent to US guided-missile cruisers. It carries several large S-300 missile launchers and other missiles on its deck, making it capable of providing extensive air defense for a fleet.
Slava-class cruisers are, in Russian naval doctrine, intended to directly engage with American and other Western warships. The Moskva is larger than any comparable surface combatant ship in the US military, such as US Ticonderoga-class cruisers or Arleigh Burke-class destroyers.
It is not clear what role, if any, the Moskva has played in the invasion, though several maritime tracking sites have followed the ship making "feints" at the Odesa coastline, simulating an amphibious landing. The tactic is seen as effort to keep Ukrainian defense forces pinned in place, unable to reinforce other areas of the country.
The claim about the Moskva is not the first claim of Ukrainians sinking a Russian ship. A similar claim — that Ukrainian shore-based forces had struck a Russian ship in the Black Sea — early in the invasion circulated on social media, but no official confirmation was ever put forward, and the claims faded. But a similar claim in March — that a landing ship had been struck at port in Berdyansk by Ukrainian missiles — was true.
Brig. Gen. Kyrylo Budanov, chief of Defense Intelligence of Ukraine, later told Coffee or Die Magazine that Ukrainian intelligence had developed information on when the ship would be unloading.
Read Next: