It took three gunshot wounds and nearly six years in and out of comas before East Baton Rouge Sheriff's Motorman Sgt. Nick Tullier died.
He took his last breath on Thursday, May 5, at Louisiana's Our Lady of the Lake Regional Medical Center. He was 46, the victim of a July 17, 2016, ambush sprung by a Missouri man, Gavin Long, outside of a B-Quik gas station in Baton Rouge.
Emergency dispatchers had called both the Baton Rouge Police Department and sheriff's deputies to respond to reports of a masked man carrying a rifle down a highway. A Marine Corps veteran, Long shot and killed two police officers and a deputy that day. He also wounded a city police officer and two deputies — one of them Tullier, who was shot in the head, stomach, and shoulder — before SWAT officers arrived and killed the 29-year-old Long.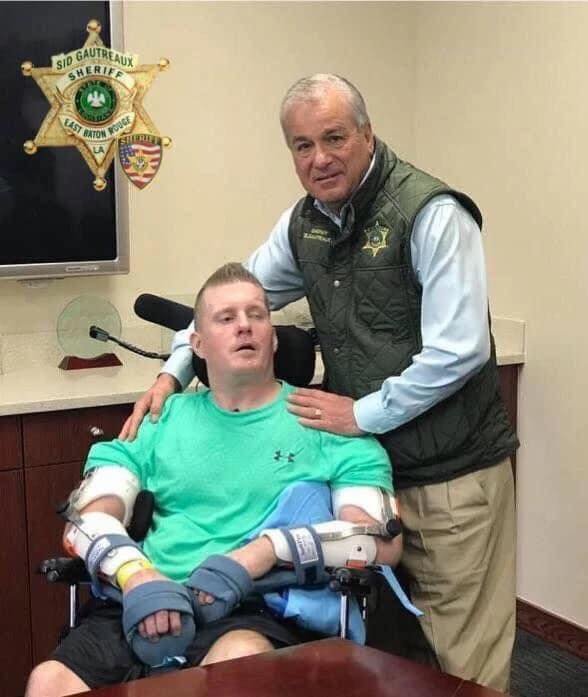 "It was no surprise to me when I realized that Nick had run into the gun battle that day," Louisiana State Police Sgt. Markus Smith told mourners at Tullier's Tuesday funeral service at Baton Rouge's Healing Place Church.
"Nick encountered that gunman in the parking lot and he engaged him with a full intent of stopping the evil that had just taken the lives of three police officers," Smith said.
After the ambush, surgeons placed Tullier on life support. He wasn't supposed to survive the hour, but he lived another five years and 10 months in hospitals, part of the time in a coma, often undergoing surgeries.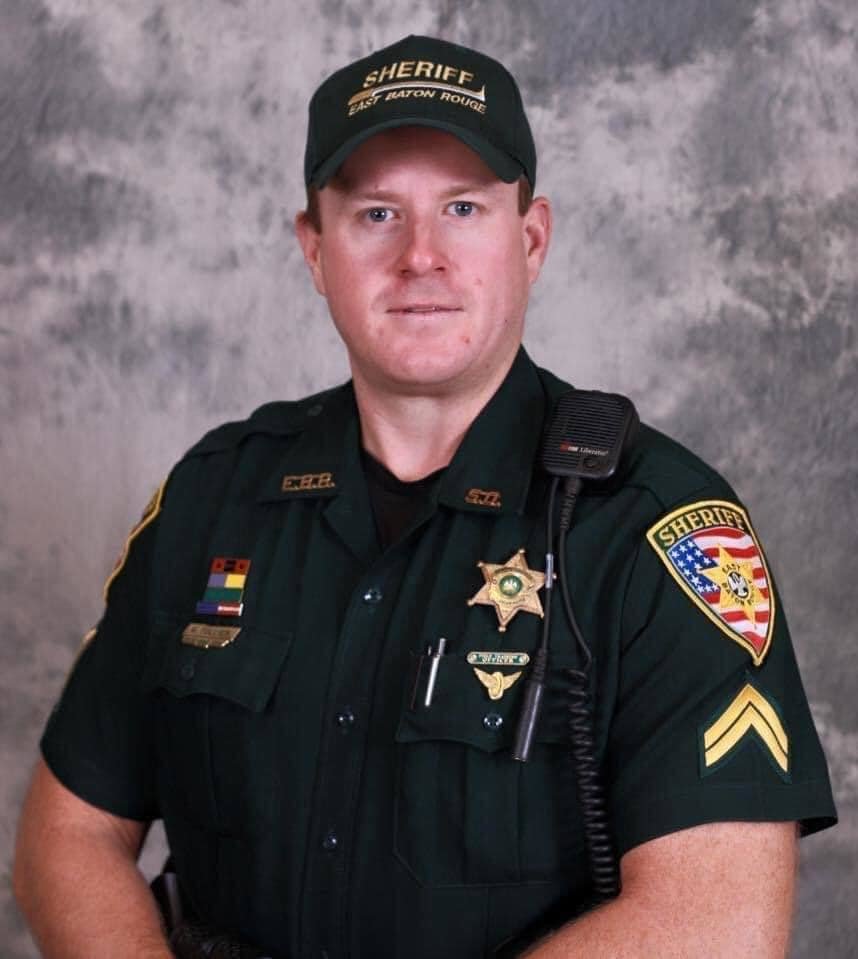 "I can only imagine that Nick's heavenly entrance was a party that is still going on," said East Baton Rouge's Sheriff Sid Gautreaux during his Tuesday eulogy. "And to me when Nick walked up to those pearly gates, and when St. Peter came to welcome him, no doubt in my mind that his first question was 'Where's a Harley shop?'"
After the service, Tullier was buried at Evergreen Memorial Park in Denham Springs.
Tullier joined the East Baton Rouge Parish Sheriff's office in 1996. He served in corrections, communications, and then uniformed patrol at both the Kleinpeter and Central substations before moving to traffic division in 2006 as a corporal.
"If you know anything about motormen, you know that we're a different breed of police officer," Smith told mourners. "We do things a little bit differently than everybody else. But being a motorman was something that Nick absolutely lived for. His uniform was always impeccable, his motorcycle always well shined. He absolutely loved being a motorman."
Tullier was the department's Dream Day Foundation coordinator, worked the Fishing Galore fundraiser, and spent off-duty hours with patients at the Baton Rouge Affiliate Clinic of St. Jude Children's Research Hospital.
The sheriff posthumously promoted Tullier to sergeant.
Nicholas Wayne "Nick" Tullier was born May 27, 1975, to James and Mary Tullier.
He is survived by his parents; two sons, Trenton and Gage; and two brothers, Jamie and Shannon.
Read Next: Slain Officer Remembered for His Complete Devotion to Law Enforcement