When the March 26 call from a hiker's cell phone arrived at the Sitka Volunteer Fire Department, Zach Carlson could figure a few very bad things had happened on Mount Verstovia.
The fire engineer learned a 61-year-old man had tumbled at least 20 stories down an ice shoot plunging off the south slope. He seemed to be stuck in a snowdrift at roughly 2,000 feet in elevation.
And Carlson had been keeping an eye on the thermometer, so he knew temperatures rising into the mid-40s had cooked up the perfect conditions for avalanches. Sliding snow and ice, often mixed with dirt, rock, and timber, can race down steep slopes at more than 200 miles per hour, sweeping hikers and skiers to their deaths.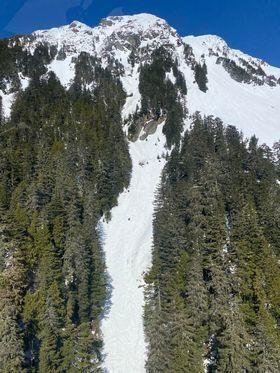 But Carlson also knew the hiker had gotten pretty lucky. Volunteers from the fire department's Sitka Mountain Rescue team were skiing for fun on the mountain.
"We contacted them up there to try to keep an eye out on the spot where they thought the caller might have fallen," Carlson told Coffee or Die Magazine.
The volunteers quickly deemed it too dangerous to reach the hiker because he was "right on the edge of a ridge" and they didn't have the right equipment to extract him. They couldn't even see him.
That might've been because the hiker — later identified by the Daily Sitka Sentinel to be a local citizen, Jeff Wright — had been carried 1,100 feet down the mountainside, leaving him bruised and battered.
"If it's beyond our resources or especially distant, we'll dispatch the Coast Guard, if we can," Carlson said.
US Coast Guard Sector Juneau watchstanders received the call at 12:08 p.m. to locate, hoist, and transport Wright to first responders waiting below the mountain. They scrambled an Air Station Sitka MH-60T Jayhawk rescue helicopter crew.
Carlson said they were hovering over the mountain 10 minutes later. But it remained a dangerous mission because rotor downwash or a rescuer walking across the snow-covered cliff could still trigger an avalanche.
And those fears played out in a Coast Guard video that captured the rescue. The footage records crew members strategizing how they would get a rescuer and Wright off the mountain if the ice and snow began to slide, which it did.
The camera showed the snow washing down the cliff like a white creek, Wright dangling on the line just above the avalanche as he was hoisted to safety. Less than 45 minutes after it was dispatched, the US Coast Guard helicopter team delivered the hiker to emergency medical personnel.
Coffee or Die's attempts to contact Wright were not successful.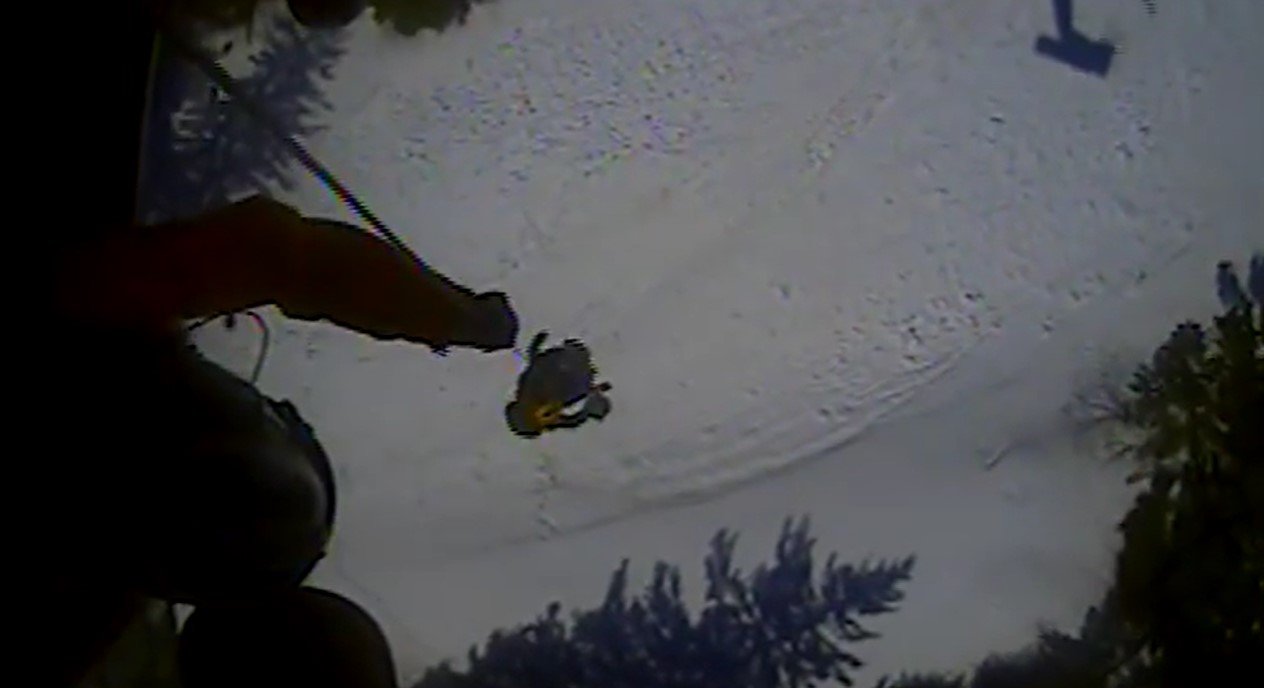 In the wake of the potentially deadly mission, US Coast Guard officials in Alaska posted a safety reminder for all backcountry explorers:



Bring a device to communicate with first responders.




File a travel plan with someone you trust, including details about when you're leaving, where you'll be hiking, how long you intend to be gone, and when you'll return.




Carry the right gear, including a first-aid kit, food, water, and extra warm clothing in case you need to shelter in place before rescuers can reach you.



Read Next: