When the 51-year-old hiker woke up the morning of Monday, May 2, he was lost on a scramble trail to Oregon's Munra Point, more than 1,000 feet above the Columbia River Gorge, barefoot, wearing only a wet T-shirt and shorts, with a dead cell phone.
He'd built a rough shelter and sparked a fire to keep warm overnight. And it was the gray plume of smoke curling above the Douglas firs and disappearing into the fog draping the summit that triggered the unnamed man's rescue.
Far below, a Bonneville Hatchery worker saw the smoke and called a fellow employee, Hugh Brown. Brown is one of the elite Hood River Crag Rats, a volunteer rescue organization that began saving people in 1926. Peeping through a scope, Brown realized the fire signaled a hiker in distress.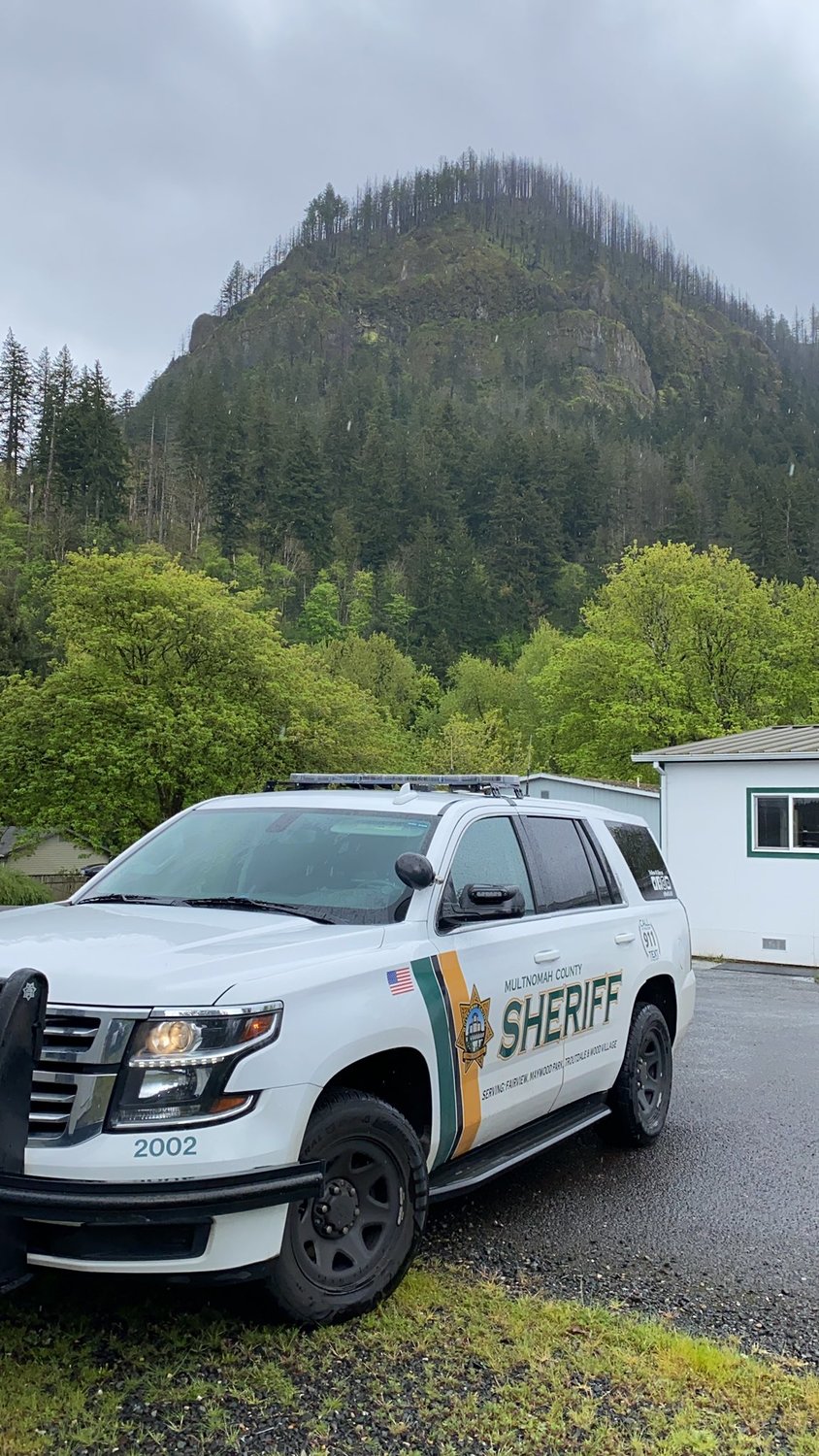 So the workers rang the Multnomah County Sheriff's Office Search and Rescue team. They arrived, found the hiker with their binoculars, and decided to call in the Crag Rats, who had a rope rescue crew about 20 miles away. It was going to be a joint rescue pulled off by two nonprofit teams.
"We are trained in high-angle rescue, like cliffs, and we're trained in avalanche rescue, crevasse rescue. We have a few members that are approved for swift-water rescue, but most of what we do is mountainous terrain," Crag Rats volunteer Dr. Christopher Van Tilburg told Coffee or Die Magazine.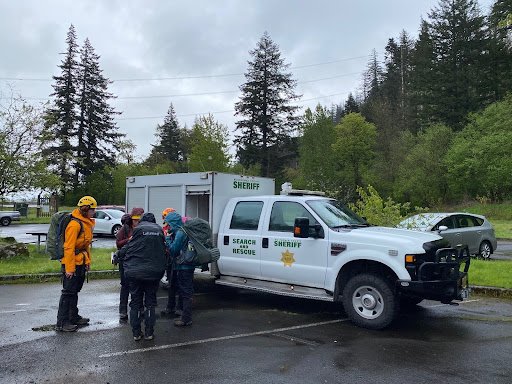 Van Tilburg is a full-time staff physician at Providence Hood River Memorial Hospital who also serves as the medical director for four search and rescue teams, when he's not scrabbling up mountains to save barefoot hikers.
When Van Tilburg and the other Crag Rats got there, the hiker was waving his arms from the side of the cliff. They began up the mountain with the squad from the sheriff's office about 1 p.m., with Van Tilburg carrying size-11 boots the volunteers had bought from fish hatchery workers.
"It's the first time I've actually ever been on a mountain rescue mission where I've been asked to bring rubber boots on the trail," said Van Tilburg, who's been a volunteer at the rescue nonprofit for 22 years. "I've been asked to bring a lot of crazy stuff up the trail, but never rubber boots."
The first team reached the hiker about three hours later. He seemed to be showing signs of hypothermia, so they swaddled him in a borrowed jacket.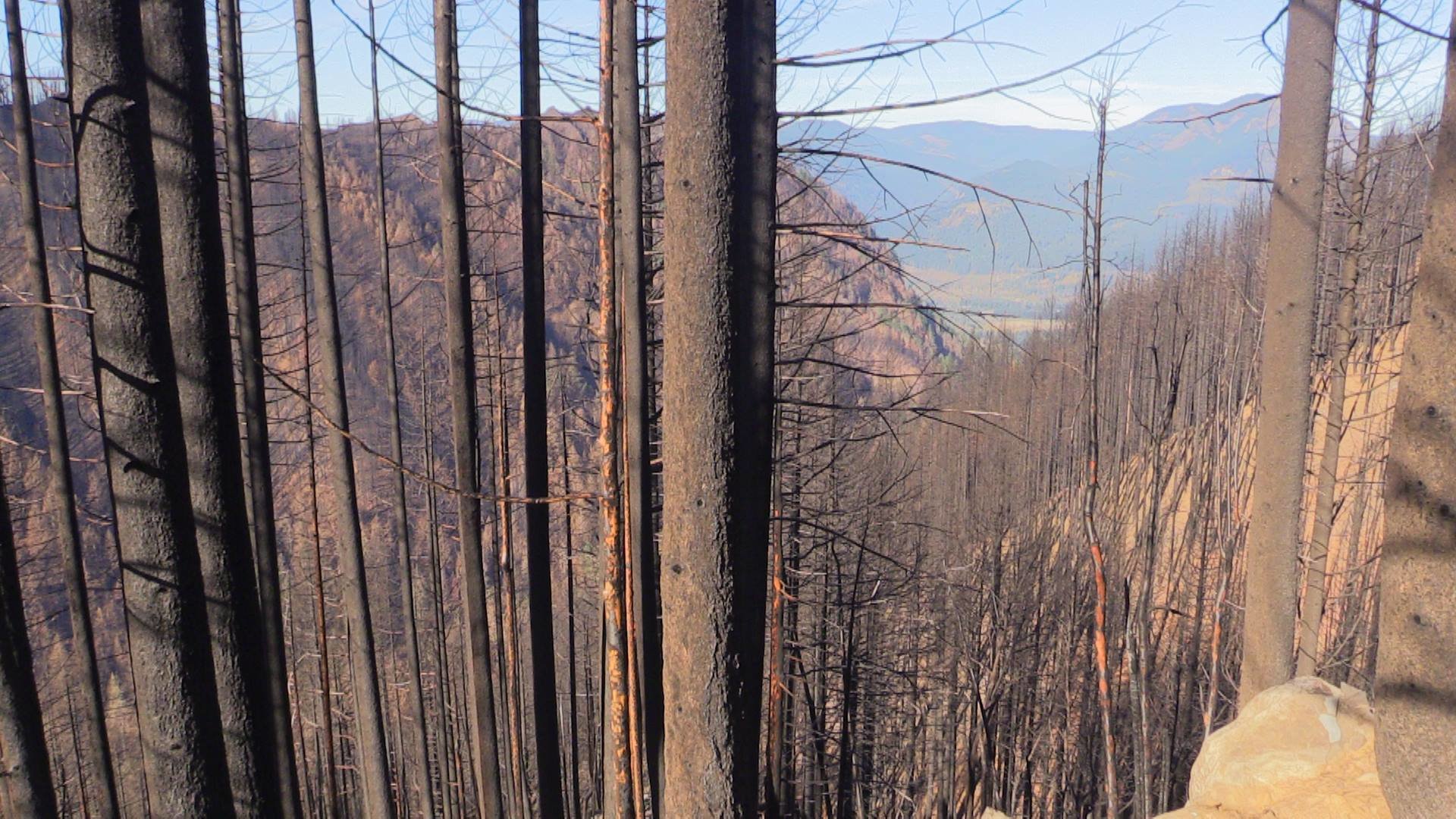 The Munra Point trail isn't maintained. The rescuers were staring down at a 3-mile trek across jagged, wet rock, and the hiker had lost his sandals. So they fashioned footwear out of SAM splints, malleable foam and aluminum medical devices usually used to support injured limbs, and started their descent.
The idea was to meet Van Tilburg's team with the boots, but both crews quickly realized the SAM sandals were better. They lasted all the way to Interstate 84, where an ambulance was waiting for him. Paramedics evaluated and released the hiker.
Just another day for the Crag Rats.
"We're really happy people enjoy the outdoors; we want people to enjoy the outdoors," said Van Tilburg. "It's just, if people can do so safely, that helps … and with proper footwear."
Read Next: