New York Gov. Andrew Cuomo has announced that a mystery syndrome associated with COVID-19 is affecting children in the state of New York. The Centers for Disease Control and Prevention (CDC) titled this new condition multisystem inflammatory syndrome in children — MIS-C — and has requested that authorities in New York State help develop diagnostic and identification criteria.
Since the onset of the global pandemic, there have been 1,364,061 COVID-19 cases confirmed and 82,246 deaths in the U.S. Cases for MIS-C are under investigation worldwide; however, New York is currently reporting the highest numbers in the U.S. with 102 possible cases, primarily in school-aged children. Three children have died due to MIS-C, and two additional deaths are suspected to have been caused by the illness.
Though MIS-C has been compared to Kawasaki disease, "[m]arkers of inflammation are massively elevated" with the new syndrome, Dr. Nadine Choueiter of The Children's Hospital at Montefiore in New York City told Medpage Today. Kawasaki patients show high lymphocyte counts, while patients with MIS-C are displaying low counts.
Many of the children treated at Children's Hospital at Montefiore were unaware that they ever had COVID-19 and were healthy prior to the onset of the new syndrome. The symptoms are appearing days or even weeks after their suspected COVID-19 infection. "Children are coming in critically ill, with fever and abdominal pain, vomiting and in shock," Choueiter told Medpage Today. Requests for additional information from Choueiter were not returned at the time of publication.
The research gathered on MIS-C thus far has put pressure on the medical field to establish diagnostic criteria as well as treatment plans. Due to the varied presentations of cases, medical professionals have been attempting different treatments. The medications are directed toward controlling and alleviating the inflammation of the organs affected, typically the heart and kidneys.
The most common symptoms from MIS-C are prolonged fever (more than five days), severe abdominal pain, diarrhea or vomiting, bloodshot eyes, and skin rash. Other symptoms that are less predominant but still occurring are a change in skin color (pale, patchy, and/or blue), difficulty feeding (infants) or too sick to drink fluids, difficulty breathing or rapid breathing, racing heart or chest pain, lethargy, irritability (unable to console via normal means), and confusion.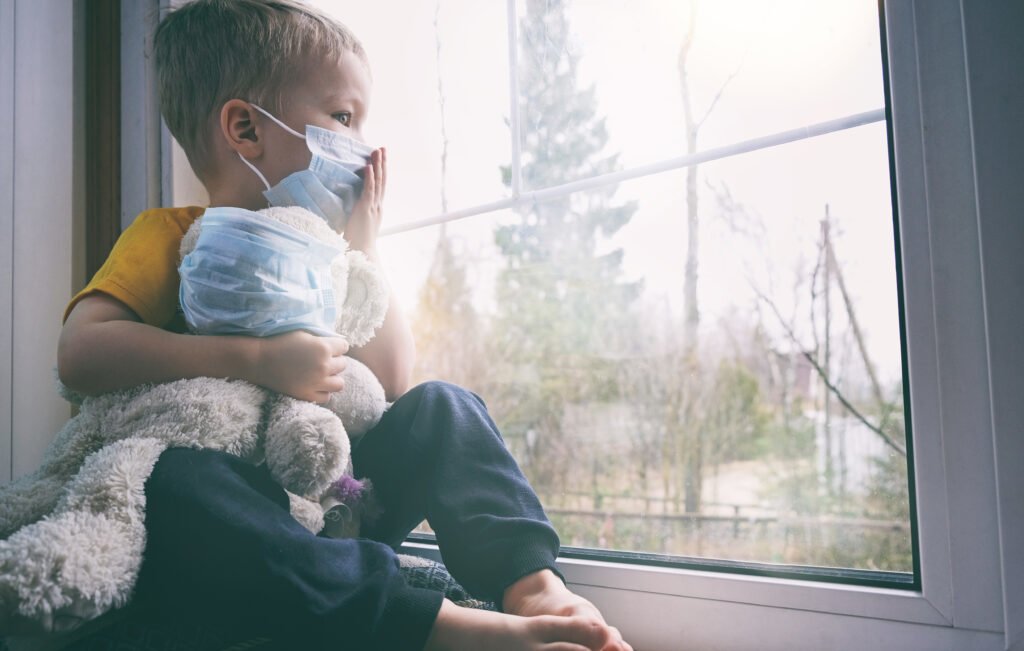 Many of the recorded and possible child cases are testing negative for COVID-19 with the nasal/throat swab kit but test positive with the antibody blood tests. According to Cuomo's website, the cases in New York have resulted in critical condition: "Additionally, 71 percent of the cases have resulted in ICU admission, 19 percent of cases have resulted in intubation and 43 percent of the cases remain hospitalized."
A research team led by Dr. Lorenzo D'Antiga of Ospedale Papa Giovanni XXIII in Bergamo province, Italy, published a study that showed a 30-fold increase of MIS-C in pediatric patients in the area. Bergamo is the Italian province hardest hit by the pandemic. "In the past month we recorded an outbreak of Kawasaki disease; we aimed to evaluate incidence and features of patients with Kawasaki-like disease diagnosed during the SARS-CoV-2 epidemic," the research article reported.
The implications of the research relayed a concern that MIS-C will become a second pandemic. The researchers indicated that quick recognition of this condition as well as aggressive treatment is required to prevent patients from becoming critical.