In the eyes of its creator, an invention may first be admired as a scientific wonder and sometimes even a global achievement. For those who are tasked with building military technology or the next super weapon, morality and social responsibilities are often an afterthought.
Alfred Nobel — who bears the honor of having the Nobel Peace Prize named after him — had a naive approach to war and peace. Nobel was an arms dealer responsible for introducing the stick of dynamite to the world.
"Perhaps my factories will put an end to war sooner than your congresses: on the day that two army corps can mutually annihilate each other in a second, all civilised nations will surely recoil with horror and disband their troops," he commented in 1891.
The Swedish inventor died before he could witness his theories on war and peace evaporate during the world wars. Such naiveté exploited by military generals and politicians is a common theme throughout history. During World War II, there were two new weapons whose devastation left generational effects. The most well known was the atomic bomb. Robert Oppenheimer, the lead scientist on The Manhattan Project, famously told President Harry Truman, "Mr. President, I feel like I have blood on my hands," following the atomic detonations over Hiroshima and Nagasaki.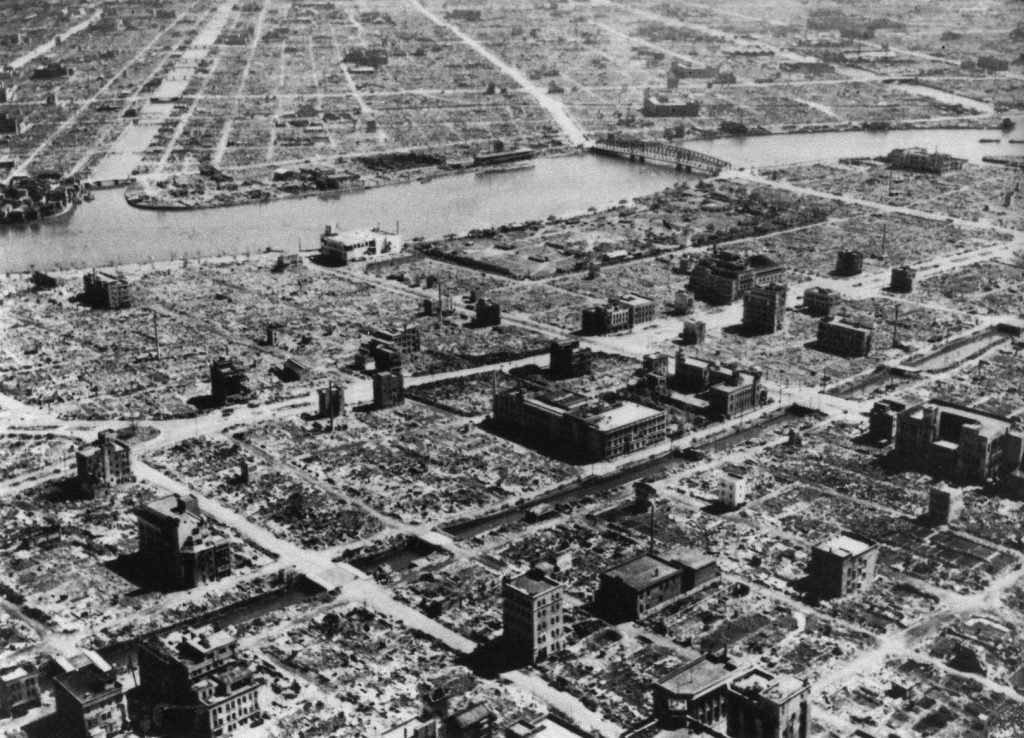 His regret was met with the president's calling him "the cry baby scientist" whenever retelling the story.
The second weapon developed during World War II was napalm, or naphthene and palmitate. On Valentine's Day 1942, respected Harvard chemistry professor Louis Fieser developed the jellied incendiary in the basement of a war research laboratory in Cambridge, Massachusetts. Prior to his work on napalm, Fieser was tasked to work on a top-secret program to develop poisonous gases.
"Now I didn't like the idea of poison gases," Fieser said, "but I swallowed my pride and took the assignment."
Through his detailed research, his focus shifted away from poisonous gases as he discovered a passion for incendiaries, which are described as solids, liquids, and gels that burn well and can stick to surfaces. His first experiments were testing napalm on a micro scale. He placed the yellow sticky substance into a wooden frame and watched it burn. The lighter the wood's thickness, he saw, the more efficient the incendiary reaction. At that time, the United States government had only one incendiary device in its arsenal — thermite.
He took napalm outside of his laboratory and brought it to the Harvard College soccer field on July 4, 1942. Harvard staff and members of the Cambridge Fire Department stood by as the explosive was placed inside a makeshift pool filled with shallow water. Fieser pressed the button to ignite a highly explosive white phosphorus into 45 pounds of napalm. Flaming lumps of the gelatin flew through the air and splashed into the water as tennis players from the nearby courts yelped in response to the explosion.
Fieser mastered the correct combination of gasoline and chemicals to ensure an incendiary cocktail could completely wipe out buildings and infrastructure. "When we were developing napalm," he said, "we never thought of any anti-personnel use. We were thinking in terms of wooden structures, factories." He found napalm to be six times as strong as thermite and that it continues to stick to a surface until it burns out.
Just a year later, on Dec. 15, 1943, napalm incinerated a wheat field in Sicily, Italy. Its reputation, however, came into form throughout the Pacific theater. Curtis LeMay, the war hawk Air Force general, later wrote, "We scorched and boiled and baked to death more people in Tokyo on that night of March 9-10 than went up in vapor at Hiroshima and Nagasaki combined."
Napalm was viewed as the hero of World War II, as it was used to destroy 64 of Japan's largest 67 cities. Use of the weapon surged in popularity during American bombing campaigns thereafter. As LeMay did in the Pacific, his strategic aerial command annihilated North Korea during the Korean War. "We went over there and fought the war and eventually burnt down every town in North Korea," LeMay said, adding that he estimated the bombings killed 20% of the population.
The most controversial moment in napalm's history came during the Vietnam War, which ultimately tarnished the legacy of the chemical weapon. Fieser avoided the headlines of two American wars, focusing his attention on writing science books and teaching classes. While reading the Boston Herald newspaper one morning in June 1972, napalm reentered his mind. He learned his invention was the culprit in maiming 20 civilians and soldiers. He decided to pen a letter to President Richard Nixon voicing his opinion that an international agreement should be sought to outlaw napalm on the battlefield. Edward David Jr., Nixon's science advisor, replied that the use of napalm was "difficult to predict or control" but gave Fieser the assurance his note "will be given very careful attention."
In Vietnam, 388,000 tons of napalm were dropped by bombers during the war from 1963 to 1973 — 10 times the amount used during the Korean War, and nearly 20 times the amount used during World War II. Napalm was commonly referred to as "liquid fire" as it was shot from flamethrowers on riverine boats and tanks.
After all of the pain, suffering, and human cost, the chemical weapon was viewed as the devil of the Vietnam War. Not only did it not become obsolete, but it continued to terrorize civilians and soldiers on newer battlefronts — from Iraqi tanks in Kuwait's oil fields during the Gulf War to an upgraded version (called Mark 77 firebombs) used against dug-in Iraqi positions during the march on Baghdad in 2003.
"I discovered that a jelled fuel burns more efficiently than a free fuel," Fieser said as he pondered his invention and its impact on society. "I don't think I have to be ashamed of having made that discovery. And I would be the first to suggest that antipersonnel use be outlawed. But how in the world do you make the distinction? Why should the investigator be called on to rule on the uses?"