With the launch of American billionaires into space a mere 10 days apart, these latest giant leaps in "space tourism" are reminiscent of the Cold War-era exploits of the X-15 rocket plane's gutsy group of 12 test pilots.
In the early years of the space race, few programs were more revolutionary than that of the legendary X-15 rocket plane. As indicated by its name, the X-15 was the 15th iteration of a series of research planes that explored the feasibility of hypersonic flight and paved the way for human spaceflight.
The X-15's predecessors — such as the X-1, which first broke the sound barrier with legendary test pilot Chuck Yeager at the controls in 1947 — each made invaluable contributions to aerospace research, as well as going higher and faster than humans ever had before. The X-plane pilots tested the limits of man and machine — "pushing the outside of the envelope," as the author Tom Wolfe famously wrote in his 1979 book, The Right Stuff.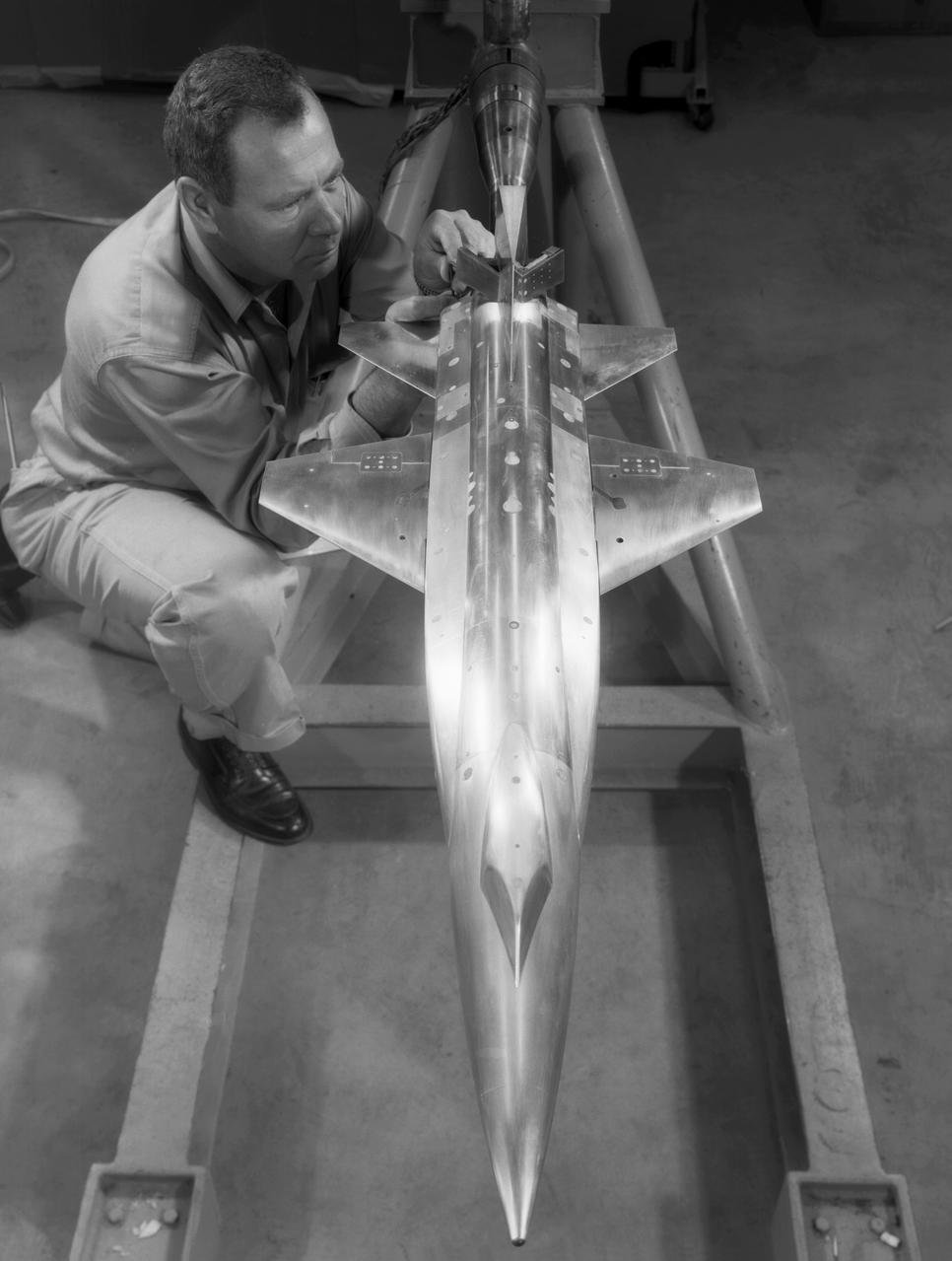 The National Advisory Committee on Aeronautics, or NACA — the predecessor to NASA — commissioned the X-15 program to develop the processes and materials needed for human spaceflight. In particular, the program researched the extreme forces that spacecraft would encounter when reentering Earth's atmosphere.
With a sharp nose and swept wings for reduced drag, and a rocket engine that burned a whopping 18,000 pounds of fuel in only 85 seconds, the X-15 was a true masterpiece of flight engineering. The plane first flew in 1956. And by the program's conclusion in 1958, the X-15 had flown higher and faster than any other aircraft, ever. It was the first plane to reach hypersonic speeds upwards of Mach 4, and altitudes over 300,000 feet.
The 12 test pilots who flew the X-15 comprised military personnel from the Air Force and Navy, as well as six civilians, including NASA test pilot Neil Armstrong. After completing seven X-15 flights, Armstrong went on to become the first human to set foot on the moon while in command of the July 1969 Apollo 11 moon mission.
Eight X-15 test pilots flew the rocket plane above an altitude of 50 miles, the US government's official threshold for the edge of space. Among those spacefaring X-15 pilots, five were military personnel who received official astronaut wings for their exploits. However, it wasn't until Aug. 23, 2005, that Joseph Walker, John McKay, and Bill Dana — who were all civilians working for NASA when they piloted the X-15 — officially joined the ranks of America's astronaut corps.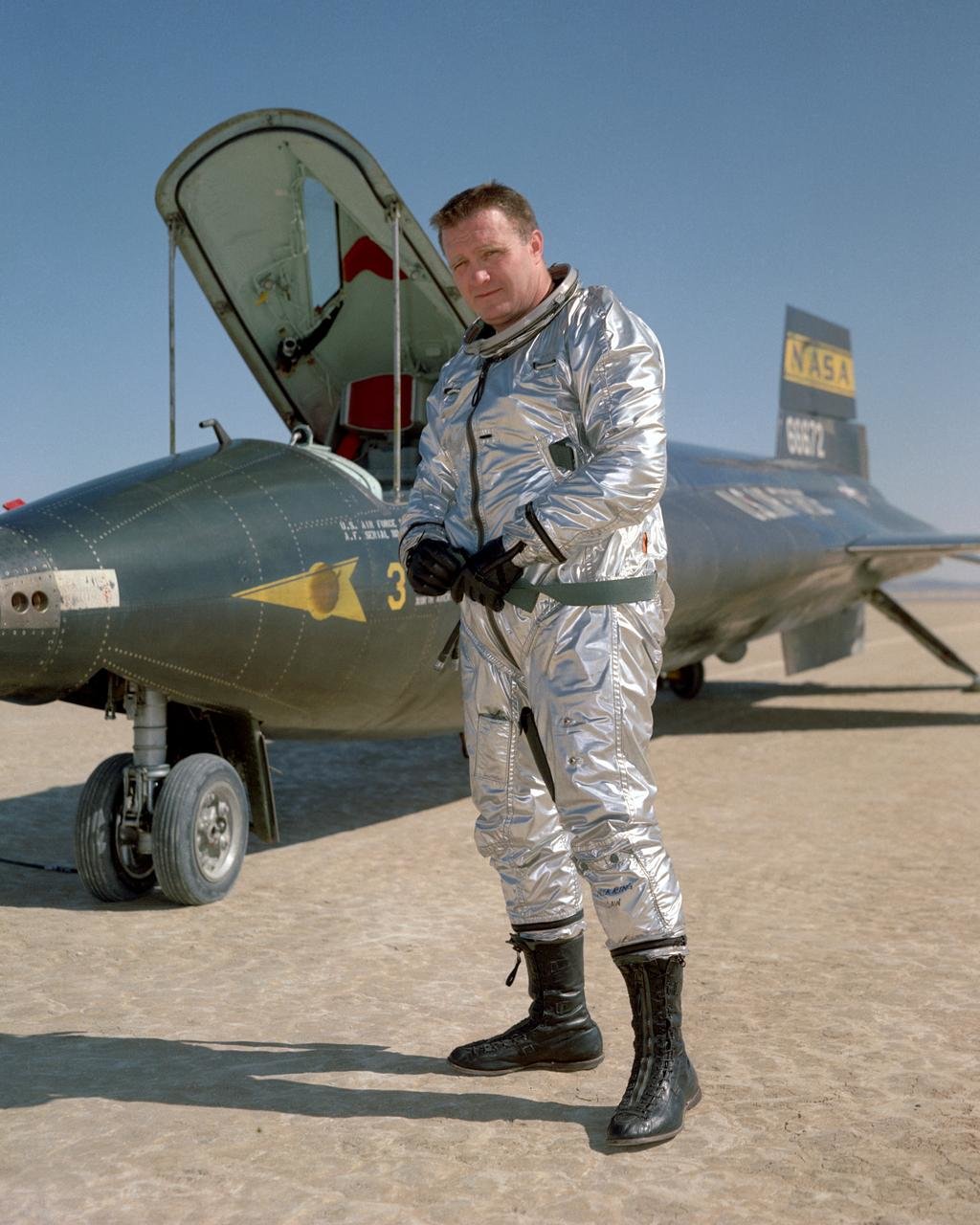 Walker, a veteran P-38 Lightning pilot from World War II, flew the X-15 to a record height of 354,200 feet on Aug. 22, 1963. He died during a 1966 flight of an F-104 Starfighter and received his astronaut wings posthumously.
Also a veteran of World War II, McKay was a high-speed flight research program specialist who worked for NASA until 1971. He began his career as an intern at NACA — NASA's predecessor — and became a proud pilot in 1952. McKay completed 29 X-15 flights over six years, reaching an altitude of 295,600 feet, and a top speed of Mach 5.64.
McKay was seriously injured during an X-15 crash landing in 1962. "Although he recovered from his injuries sufficiently to fly again, [McKay] eventually had to retire because of them," NASA says on its website. He died in 1975 and also received his long overdue astronaut wings posthumously.
Dana, who was famous for wearing distinctive pink boots during his test flights, reached an altitude of 310,000 feet and a top speed of Mach 5 in the X-15. Alongside family members of Walker and McKay, Dana survived to receive his astronaut wings during the 2005 ceremony. He was joined by several fellow test pilots and astronauts, including Robert White, Neil Armstrong, and Joe Engle.
Read Next: