When Anthony Quinn Warner detonated a homemade truck bomb in the center of Nashville on Christmas morning, it was an act of suicide but not an act of terrorism, the FBI said Monday.
Instead, FBI investigators concluded that "life stressors" drove Warner to construct and explode the bomb that wrecked a full city block and crashed communications networks around the region but that, somehow, killed only Warner.
After a nearly three-month investigation involving hundreds of federal, state, and local law enforcement personnel, the FBI said "paranoia," "eccentric conspiracy theories," and troubled personal relationships led Warner, 63, to devise and carry out an elaborate act of suicide.
The FBI said its investigation found no "indications of a broader ideological motive to use violence to bring about social or political change, nor does it reveal indications of a specific personal grievance focused on individuals or entities in and around the location of the explosion."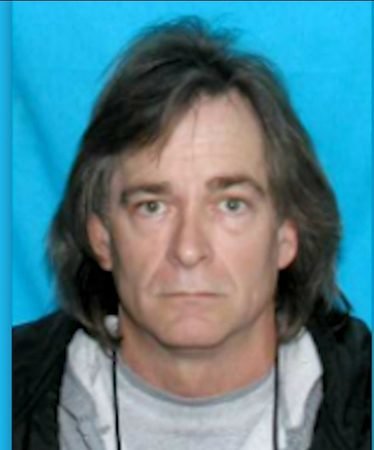 An FBI spokesman said Warner was probably alive at the time of the explosion and may have detonated the bomb manually. After Warner parked his recreational vehicle on Second Street early Christmas morning, speakers on the truck broadcast a warning that the vehicle was going to explode. FBI spokesperson Joel Siskovic said authorities suspect Warner was watching as first responders cleared the street of residents, including some sleeping in nearby apartments.
"It set it off when they were done clearing," said Siskovic. "He had a (audio) countdown and it went off before the countdown ended. That's probably the best clue that it was set off intentionally by a living person."
Siskovic said the agency considers the investigation "concluded" with the release of the report, which Siskovic said was itself an unusual step for the bureau. But after concluding that Warner acted alone, officials felt compelled to make a public statement that the explosion was neither an act of terrorism nor related to a wide range of conspiracy theories that have popped up around the bombing. Siskovic noted that damage done to a nearby AT&T computer center disrupted internet and phone communications for days across several states. That impact has been cited on social media and conspiracy sites as evidence Warner may have been targeting new 5G cellular technology, a common topic in conspiracy chatter.
Siskovic said nothing in Warner's background or actions indicated any goal beyond his own demise.
"We intentionally didn't go through all the (explosion-related) conspiracy theories in the report because we didn't want to accidentally exclude one and then someone says, 'oh, that must be it,'" said Siskovic. "But whatever question you may have on [theories around Warner's motivation], the answer is gonna be a 'no.' 5G? Not an issue. Anything related to the election? Nope.
"Ultimately, this was a guy who wanted to kill himself."
That conclusion seemed to match reporting from a wide range of national and Nashville-area media outlets in recent months that, looking into Warner's public and private lives, found a man who turned to his own set of outlandish conspiracy theories and a fascination with explosives as his personal life deteriorated. Warner left significant writings, Siskovic said, much of which led investigators to conclude he had little interest in terrorism.
Stories around Warner included a former girlfriend who told authorities in August of 2019 that he was making a bomb on his Antioch property, and a neighbor who said Warner had told him just before Christmas that "Nashville and the world is never going to forget me."
In fact, minimizing harm to others, Siskovic said, appeared to be a priority in Warner's last act. The bureau concluded that in his final plan, Warner "chose the location and timing of the bombing so that it would be impactful, while still minimizing the likelihood of causing undue injury."
Though Warner was identified as the bomber, his motivation had remained a mystery since early on Christmas morning last year when he parked his white RV on a deserted Nashville street after driving the 12 miles from his home in Antioch. Soon after he parked, the sound of gunshots emanated from the truck, followed by recorded announcements that the RV held a bomb, and that anyone nearby should evacuate. Eventually, a 15-minute countdown was broadcast from the vehicle, accompanied by Petula Clark's 1964 song "Downtown."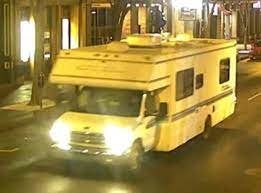 The loud warnings prompted residents and first responders to flee. The RV exploded at 6:30 a.m., killing Warner, the FBI said.
The damage to the AT&T computer center upended internet and phone service around the region for days. Towns lost 911 service as far away as Alabama, and doctors slept in hospitals knowing they could not be reached in an emergency if they went home. However, the FBI said Monday that knocking out those systems did not appear to be part of Warner's plan.
One thing the FBI isn't saying is how, exactly, Warner built a bomb that shattered a city block.
"We are not going to discuss the device," said Siskovic. "One of the things we would consider is if the information could lead someone else to duplicate or copy" Warner's bomb.
Some reporting by the Daily Beast and SpyTalk speculated the bomb may have created a difficult-to-execute thermobaric explosion, in which a bomb's power is amplified by an aerosol of fuel, rather than a solid explosive like gunpowder or TNT.