During a Sunday afternoon press conference, Special Agent in Charge Doug Korneski from the FBI Memphis Field Office, along with members from local, state, and federal law enforcement, announced the identity of the suspect connected with the Christmas Day bombing in downtown Nashville, Tennessee. Anthony Quinn Warner, 63, of Antioch, Tennessee, is the man believed to have set off the explosion, and authorities have matched his DNA with human remains found within the blast area.
On Friday, a massive vehicle bomb detonated outside of an AT&T transmission building. The blast shut down cellphone service, hindered 911 communications for days, and left three people injured. With the explosion happening over the Christmas weekend, Coffee or Die Magazine put together this summary covering what we know about the blast so far, in case you missed it.
At approximately 5:30 a.m., Metro Nashville Police Department (MNPD) officers were dispatched to downtown Nashville after reports of gunfire were called in to authorities. Five of the six original responding MNPD officers recalled their experience during a Sunday morning press conference.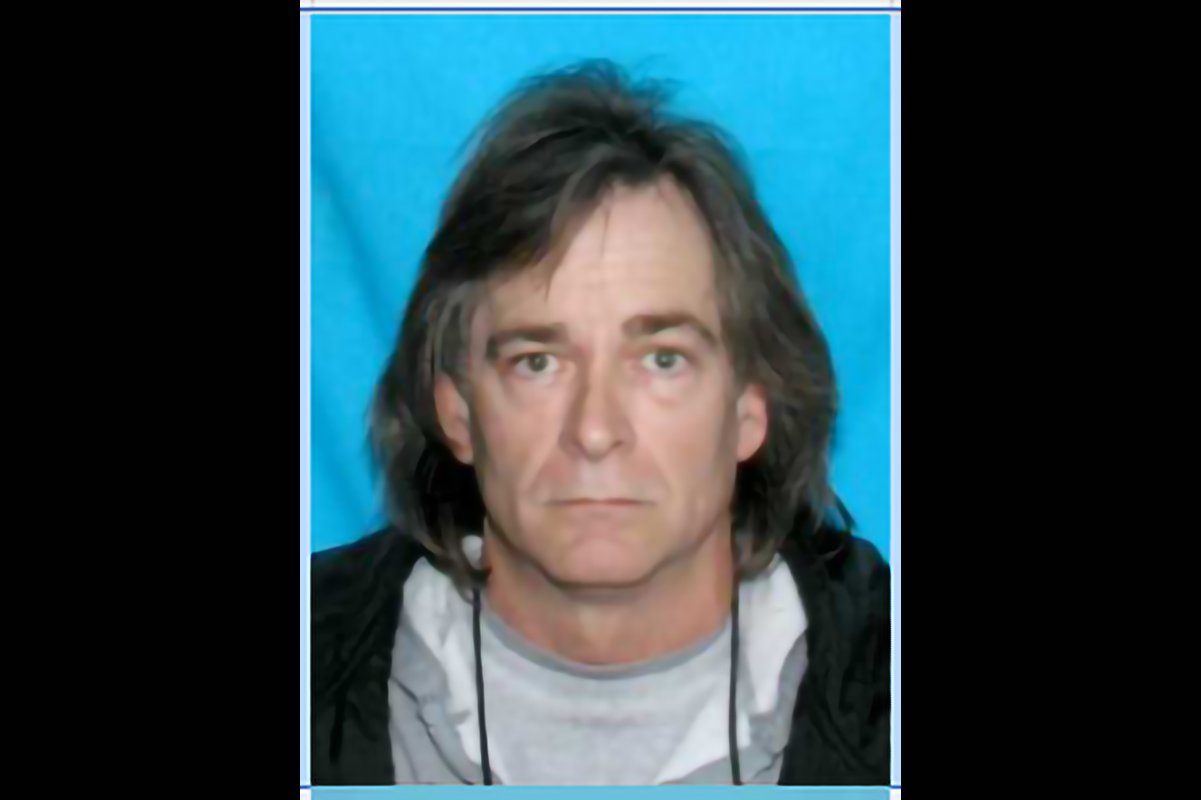 Officer Tyler Luellen said he was the first officer to arrive on scene to investigate the alleged gunfire, followed by Officer Brenna Hosey, who arrived shortly after. Not long after Hosey's arrival, a computerized message started broadcasting from a large recreational vehicle parked on the side of the road outside of the AT&T building.
The ominous message advised that there was a big bomb inside the RV and ordered everyone to evacuate. Not long after the announcement started, a 15-minute countdown began, warning anyone within earshot of the RV's megaphone-like broadcast to evacuate.
Four more MNPD officers had responded to assist the original two with evacuating the area and went from building to building, knocking on doors. Several families were startled awake at the urgent beckoning of law enforcement to evacuate as the countdown dwindled.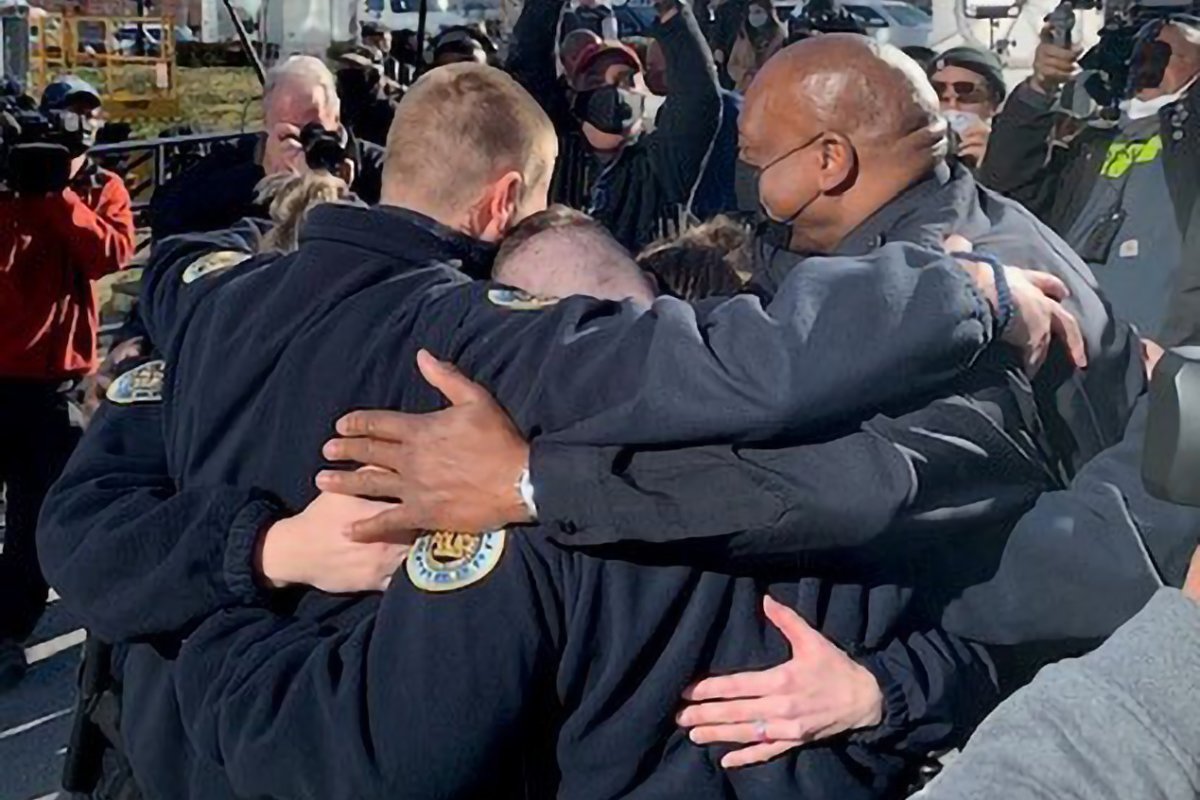 While the MNPD bomb squad was en route, the countdown, after giving a three-minute warning, switched over to playing a song from 1964, "Downtown" by Petula Clark, which echoed down Second Avenue in downtown Nashville. At least some of the MNPD officers moved to get body armor on, preparing in case an active-shooter incident were to unfold.
The RV detonated at approximately 6:30 a.m., severely damaging or destroying multiple buildings in the downtown area. No one but Warner died during or after the explosion. Cellphone reception, internet, and 911 communication was shut down due to the damage to the AT&T building.
Since the Friday blast, service to almost all of the areas affected by the communication outage has been restored, according to an AT&T press release. Law enforcement managed to locate a piece of the RV with a vehicle identification number on it. Tracing that VIN led investigators to Warner's home, where they were able to gain DNA samples to compare with samples from the blast zone.
With Warner dead, a vacuum as to his motivation was left behind. The Tennessean interviewed Warner's neighbors and found they weren't aware of any obvious motives that would have driven him to commit his heinous act. Authorities are still investigating Warner and are requesting anyone that knew him to contact them with information.
The MNPD identified the six officers who initially responded to the incident, and their length of service with the department:



Officer Brenna Hosey, with four years;




Officer Tyler Luellen, with three years;




Officer Michael Sipos, with 16 months;




Officer Amanda Topping, with 21 months;




Officer James Wells, also with 21 months;




Sgt. Timothy Miller, with 11 years at the MNPD.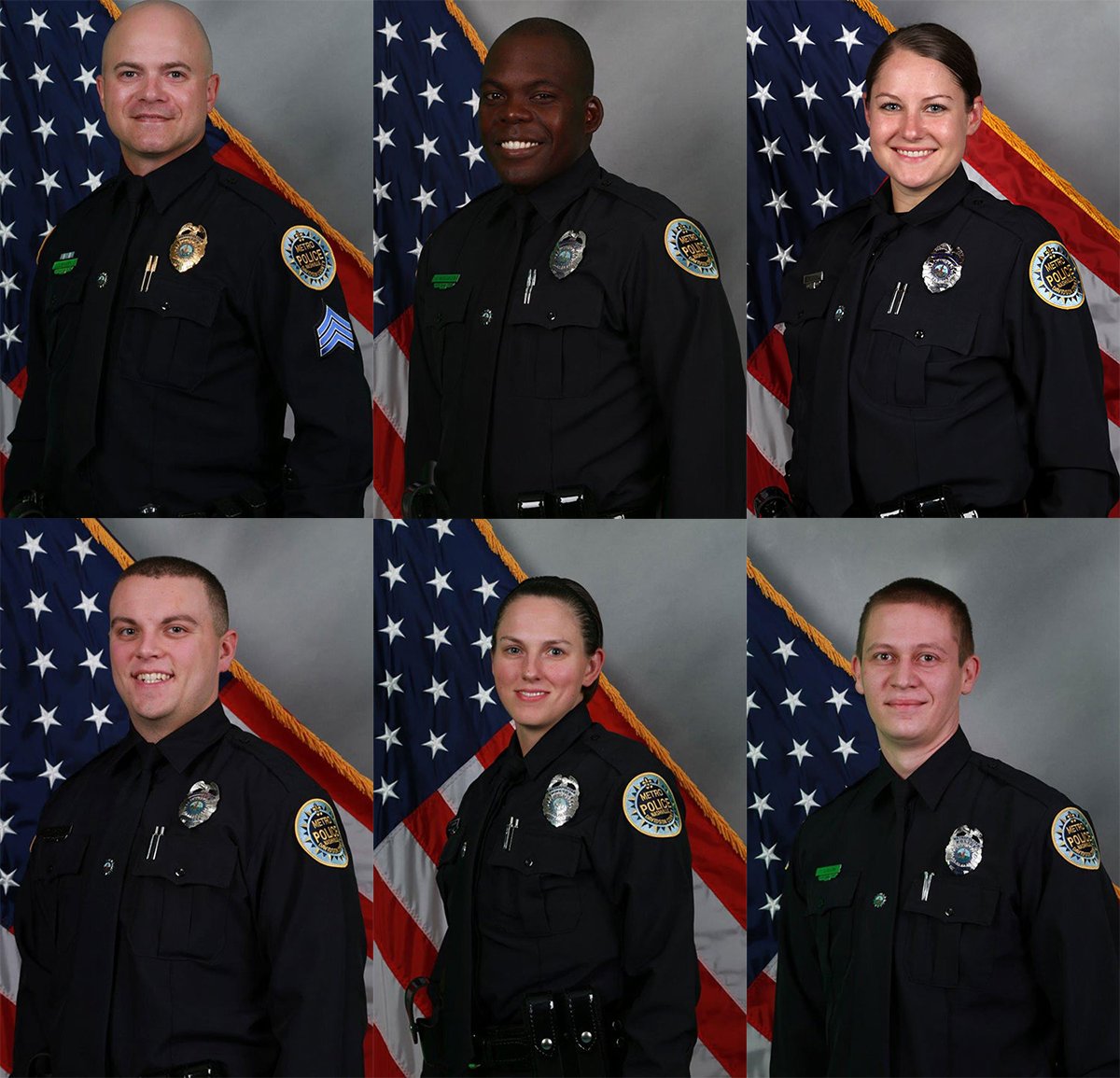 During the Sunday morning press conference, MNPD Chief John Drake called the officers heroes.
"They may not think they are heroes because they go about this job each and every day," Drake said. "But they are our heroes and they had a really heroic effort that morning."