All 155 Veterans Affairs national cemeteries are open Memorial Day weekend for visitors with no restrictions or group limits.
Cemeteries will be open from dawn to dusk and will allow mass flag placements, the VA said. Some cemeteries will also hold brief wreath-laying ceremonies followed by a moment of silence and taps, but those ceremonies will not be open to the public.
"Memorial Day is a sacred day where we remember the men and women who made the ultimate sacrifice in defense of freedom," VA Secretary Denis McDonough said in a press release. "We can never forget these heroes nor the families who continue to grieve the loss of their mother, father, son, daughter, sister or brother who stood in the gap for each of us to maintain the very democracy that we are able to treasure every day."
The VA said its policy is in accordance with the latest guidelines from the Centers for Disease Control and Prevention. The department maintains 155 cemeteries in 42 states and Puerto Rico, as well as 34 soldiers' lots and monument sites.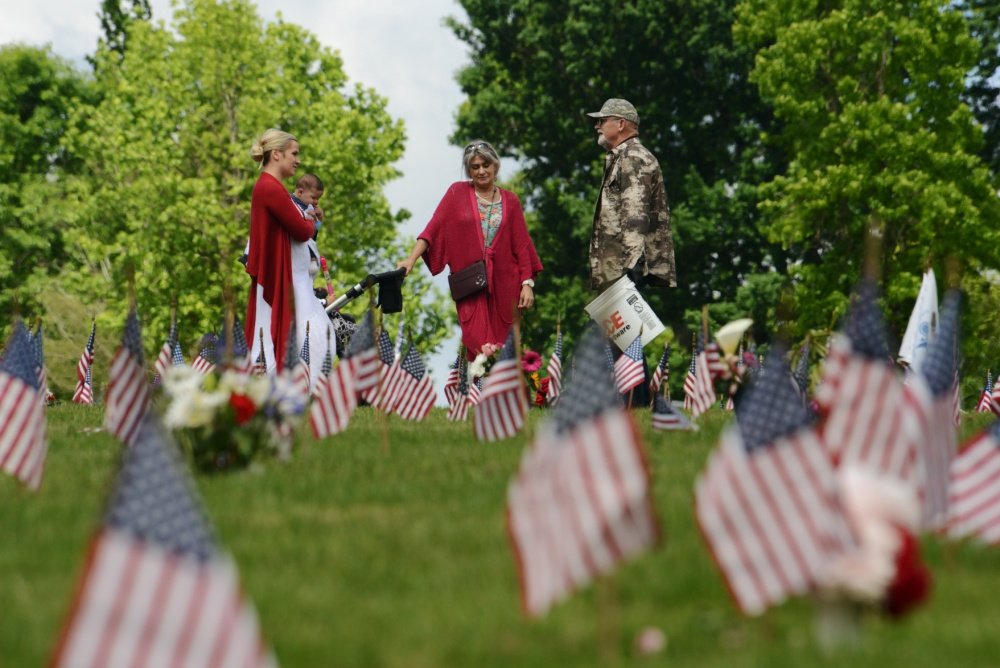 There have been other promising signs of reopening as vaccination rates rise and coronavirus infections drop.
Earlier this week, the National Cemetery Administration (NCA) lifted its restrictions on attendance at committal and memorial services. Since June 2020, VA national cemeteries have had strict limits on the number of people allowed to attend burials. As of Wednesday, the NCA removed those limits but said people who are not fully vaccinated would have to wear masks and maintain physical distance while visiting cemeteries.
"This is an important step in restoring full operations," acting Undersecretary for Memorial Affairs Ronald Walters said in a release from the NCA. "We are pleased families will no longer have to limit the number of people attending a service or physically distance themselves from each other after they are fully vaccinated."
Find your closest VA national cemetery here.
Read Next: VA Updates Mask Policy, Maintains Mandate in Health Facilities