The body of a Texas Army National Guard soldier who disappeared in the Rio Grande while attempting to save migrants from drowning has been found.
Spc. Bishop E. Evans, 22, had not been seen since Friday, April 22, when he jumped into the river near Eagle Pass to help two migrants who appeared to be drowning as they crossed the river from Mexico to the United States, according to the Texas Military Department. Lt. Christopher Olivarez of the Texas Department of Public Safety told The Washington Post that Evans was carried away by the current during the rescue attempt.
Monday, April 25, the Texas Military Department reported that Evans' body had been found following an exhaustive interagency search that continued through the weekend.
"We are devastated by the loss of a member of our Guard family," Maj. Gen. Tom Suelzer, adjutant general for Texas, wrote in a press release. "We recognize the selflessness of this heroic Soldier who put his life above others in service to our state and national security. The Texas Military Department sends our deepest condolences to the family. Our thoughts and prayers are with them during this difficult time."
Evans was a field artilleryman from Arlington, Texas, assigned to A Battery, 4-133 Field Artillery Regiment, based out of New Braunfels. He joined the Texas Army National Guard in May 2019, and deployed to Iraq and Kuwait as part of Operation Spartan Shield, where TMD officials say he regularly supported special operations forces.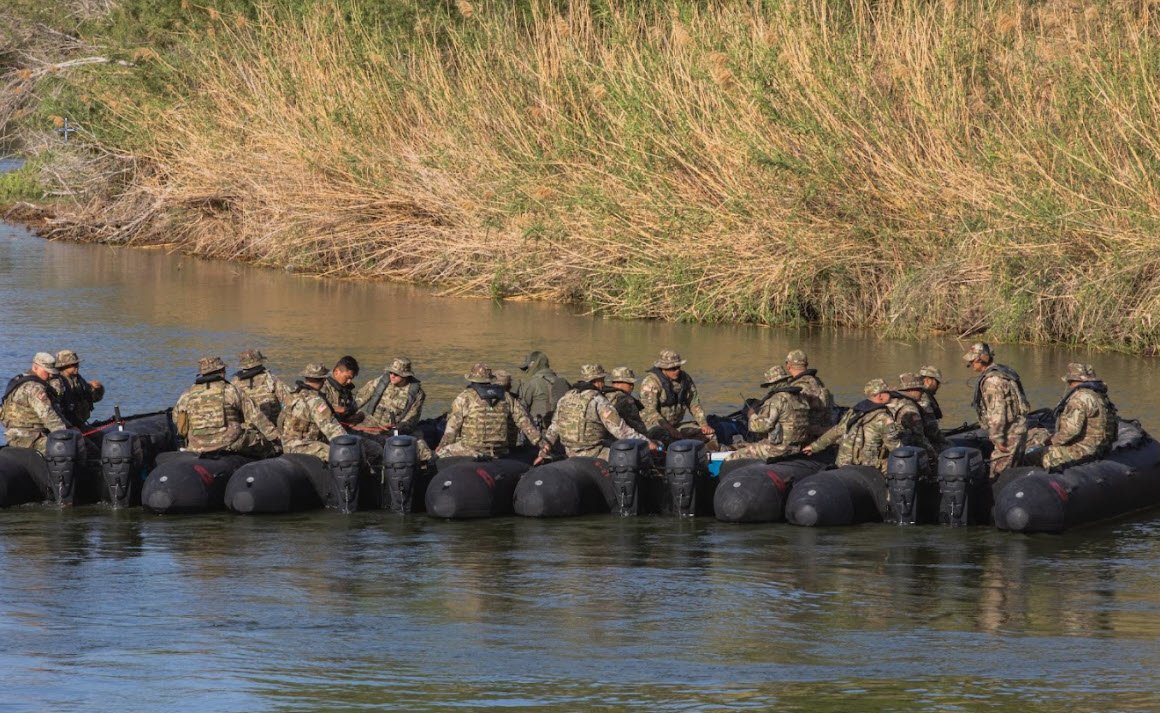 Evans was stationed at the US-Mexico border as part of Operation Lone Star, Texas Gov. Greg Abbott's initiative aimed at stopping a surge in illegal border crossings. The two migrants he attempted to save were allegedly involved in narcotics trafficking and remain in the custody of US Border Patrol, according to TMD.
Border Patrol officials had more than 1.7 million encounters with migrants at the southwest border in 2021, a number which includes individuals who attempted to cross the border multiple times. In March 2022, the latest month for which data is available, Border Patrol encountered more than 221,000 migrants.
It was not immediately clear when or where searchers found Evans' body. The Texas Department of Public Safety, Texas Parks and Wildlife, Border Patrol, and TMD searched for the missing soldier throughout the weekend. On Saturday, dive teams had to pause their search because the river's current picked up speed, making dive operations challenging, TMD wrote in a statement. The search resumed early Sunday morning with the addition of three airboats, TMD wrote.
Read Next: