There was still a layer of snow on the foothills outside Denver last week, but it won't be there for long. When it melts away in Colorado's Rocky Mountains — and across the wild, airy landscapes of the entire Mountain West — wildfires will be close behind.
To prepare before the mountains turn dry, wildland firefighters and National Guard units from Kansas to Arizona have been out training this spring.
"We used to talk about more May through October for fire season," said Sonya Straka, the aviation specialist for Colorado's Division of Fire Prevention and Control. "Now we're having year-round fires. One of the civilian pilots who helps us with the training came from a fire to help us."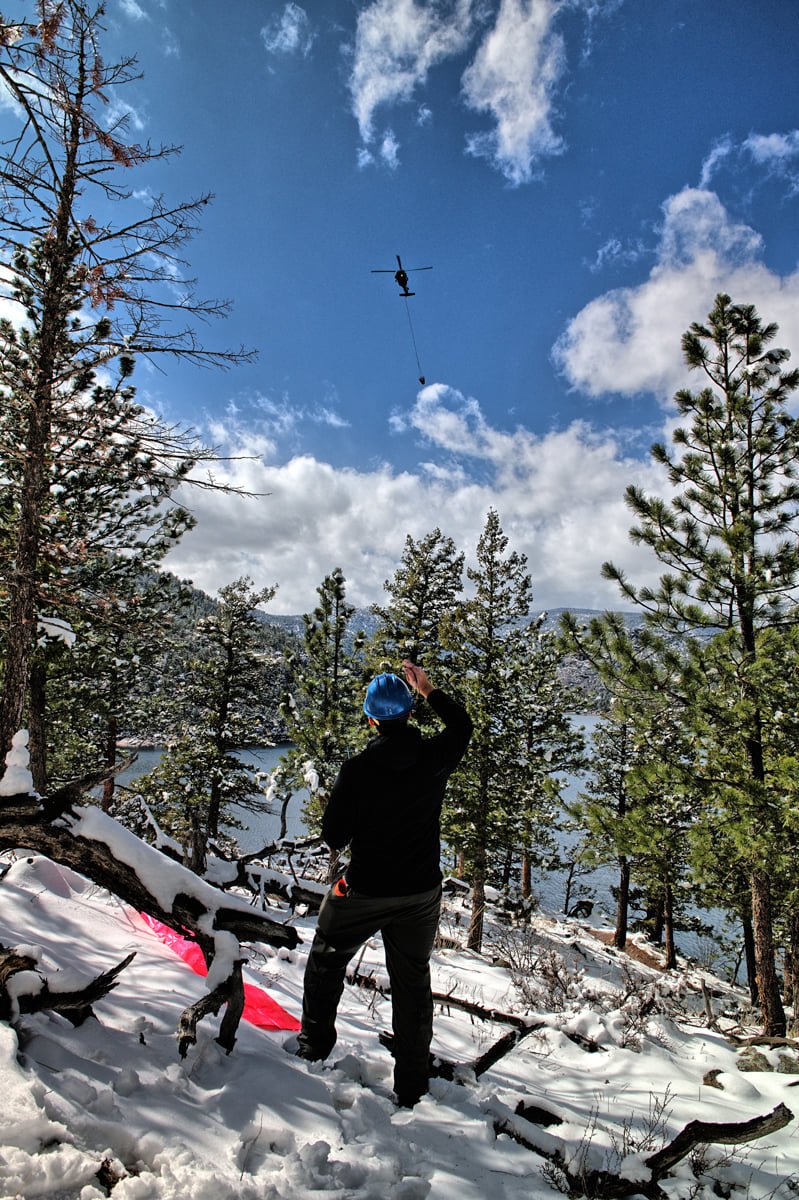 A joint exercise in Colorado last week brought together civilian firefighting agencies and National Guard helicopter units from Colorado, Kansas, and Oklahoma (crews from Guard units in Nebraska, Wyoming, and New Mexico were scheduled to fly but bad weather across the Western plains kept those units home). When weather allowed, UH-60s practiced dipping giant Bambi Buckets on long cargo slings into local reservoirs and delivering their payload to a mountainside target outside Lyons, near Denver. A similar exercise in Arizona in February brought helicopter units from the Arizona Guard together with three local wildland firefighting teams.
The Colorado exercise was more than just watery touch-and-goes. Officials gave firefighters and aircrews a full wildfire profile. The teams then "deployed" to a small airport near Longmont to battle the fire. A specially trained fire official known as the Air Tactical Group supervisor — a role dubbed "Air Attack" in the operation — flew on one of the Guard's LUH-72 Lakotas high above the fire area, coordinating both fill-ups and the water drops among Black Hawks closer to the ground. CH-47 Chinooks also flew in the operation.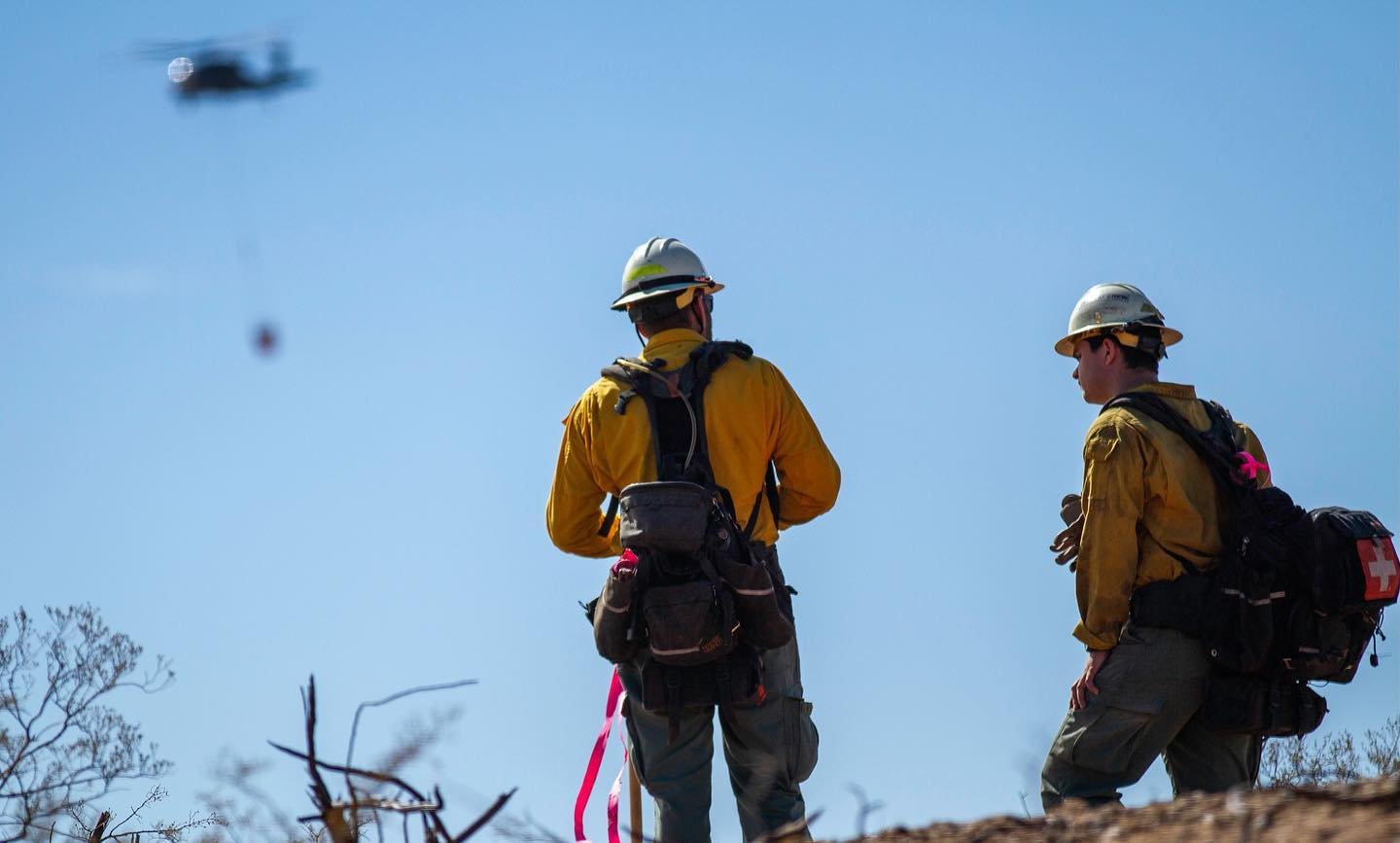 After crews filled their Bambi Buckets — huge rubberized tanks that can hold hundreds of gallons and release in flight — in a nearby reservoir, ground-based firefighting teams talked aircrews onto the final "fire" target.
"This is a training we've been doing for over 10 years," said Straka. "We provide realistic scenarios, from briefing, frequencies, division of airspace, just like any tactical response."
In February, an exercise in Arizona brought together two flying units and three fire teams in Picacho, a town about midway between Phoenix and Tucson. Ground teams from Casa Grande, Avra Valley, and Queen Valley Fire Departments set targets and called in water drops from helicopters from the 285th Assault Helicopter Battalion and the 149th General Support Aviation Battalion Medical Evacuation detachments in a two-day training exercise.
Read Next:
Update 7:45 p.m.: This story has been updated to specify the National Guard units that participated in the training exercise held in Colorado last week.