Alaska Air and Army National Guardsmen rescued a dozen mountaineers on Tuesday from the Klutlan Glacier, a record-setting feat that took four days due to weather complications.
The rescue response started Saturday when the National Park Service received a GPS beacon notification from mountaineers who were caught in bad weather and experiencing high-altitude sickness in Wrangell-St. Elias National Park, according to the Alaska National Guard. The 176th Wing launched an HH-60G Pave Hawk helicopter and an HC-130J Combat King II with pararescue personnel, but high winds, snow, and low visibility over the glacier foiled multiple attempts to reach the mountaineers.
Crews tried to drop medical supplies twice to tide the mountaineers over until medics could arrive, but 60 mph winds and poor visibility even foiled those efforts, said Maj. Chelsea Aspelund, public affairs chief for the 176th Wing.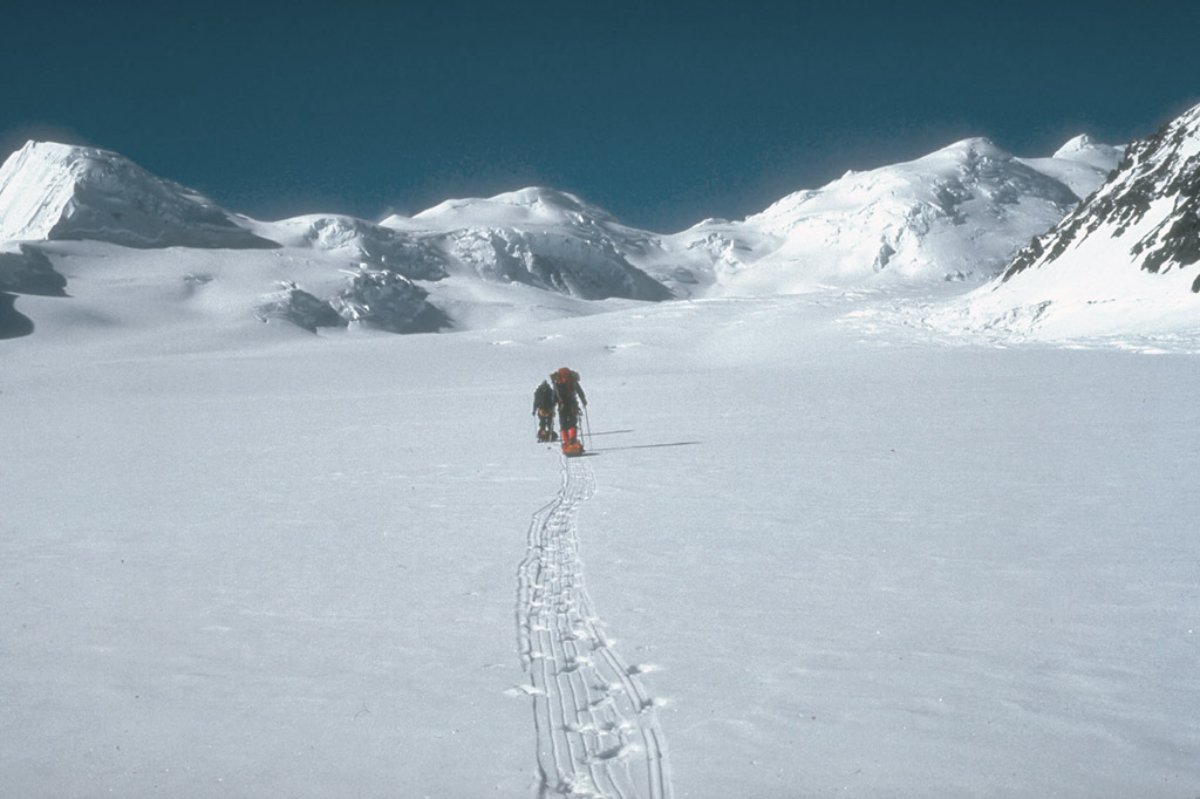 Finally, rescue coordinators called in a CH-47 Chinook. After more than 20 attempts, the Chinook crew landed on the glacier Tuesday afternoon, according to the Alaska National Guard. All 12 mountaineers and about 1,000 pounds of gear were brought on board. The flight medic stabilized two people with high-altitude sickness and treated a third for minor frostbite.
The retrieval of the mountaineers is the first high-altitude heavy airlift the Army National Guard Chinook has ever conducted in Alaska, Aspelund told Coffee or Die Magazine.
Tuesday's rescue came just a day after the rescue of two New York men stranded after a plane crash on Mount Hawkins, which also is in Wrangell-St. Elias National Park. The pilot and his passenger crashed Saturday in a remote area about 100 miles from the 12 mountaineers, resulting in the redirection of some rescue assets, Aspelund said. Weather also complicated that rescue. A Pave Hawk aircrew managed to hoist the men from the crash site on Monday.
Read Next: Marines Request Dozens of Ship Killing Missiles for Littoral Regiment