A number of National Guard troops were removed from the United States Capitol complex and made to spend their rest breaks crowded into a parking garage on Thursday, two weeks into their deployment following the riot at the Capitol on January 6.
According to original reporting by Politico, approximately 5,000 troops were told by US Capitol Police officers to vacate the Dirksen Senate Office building. They were moved to a parking garage at the Thurgood Marshall Federal Judiciary Building.
Reports from relocated soldiers contradicted official statements. According to multiple anonymous sources, the garage was unheated and had only two available bathrooms. Capt. Edwin Nieves Jr., spokesman for the Washington, DC, National Guard, told The New York Times that the garage was in fact heated with adequate toilet facilities.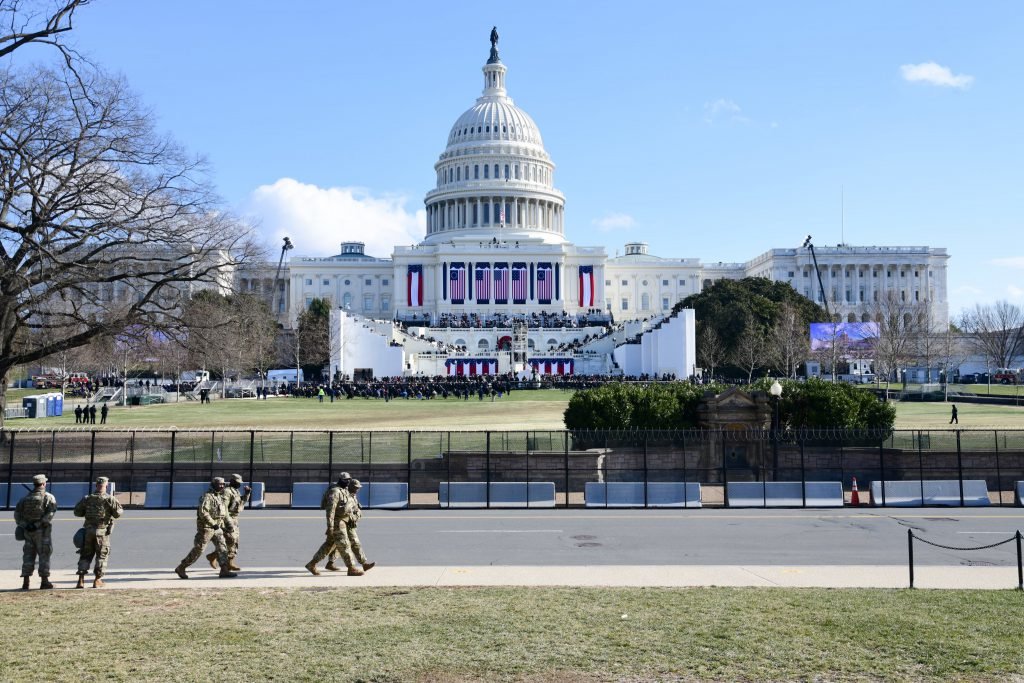 Despite accusations that the removal was potentially due to complaints about troops not wearing masks, National Guard spokesperson Maj. Matt Murphy told Politico the reasoning behind the move was innocuous. "As Congress is in session and increased foot traffic and business is being conducted, Capitol Police asked the troops to move their rest area," he said.
Sen. Jim Inhofe, who was chair of the Senate Armed Services Committee until earlier this week, claimed to CNN, "There was one uniformed officer who issued an order, without authority or without going through the chain of command. We are going to be able to identify who that person was, we'll make that publicly."
Shortly after Politico reported the news, a storm of tweets erupted from lawmakers on both sides of the aisle, decrying the relocation of the troops.
House Minority Leader Kevin McCarthy aimed his disdain at Democratic Congressional leadership, tweeting, "Why are American troops who are tasked with keeping security at the Capitol being forced to sleep in a parking lot? They deserve to be treated with respect, and we deserve answers."
New Senate Majority Leader Chuck Schumer responded by tweet, "If this is true, it's outrageous. I will get to the bottom of this."
The Guard's inauguration task force manager, Brig. Gen. Janeen Birckhead, told Politico late Thursday night that all troops had returned inside the Capitol complex and would be taking any future breaks near Emancipation Hall.
An anonymous soldier, however, told Military Times that was not the case. "They kicked us out of that parking garage to make us walk half a mile away to the Hart Senate Office Building parking garage where we can't be seen," the soldier said.
The move out of the complex follows an earlier outcry about troops being made to sleep on floors in the Capitol. FEMA later provided 1200 cots for troops to rest on, sourced from National Guard armories in Maryland and Virginia.
But the close quarters have had further ramifications — a number of troops, possibly hundreds, according to Politico, have been diagnosed with COVID-19 and quarantined in local hotels. "People coming from around the whole US, it's a no-brainer that somebody was going to get sick," said one quarantined guardsman, who asked not to be named due to being unauthorized to speak on the record when contacted by Coffee or Die Magazine.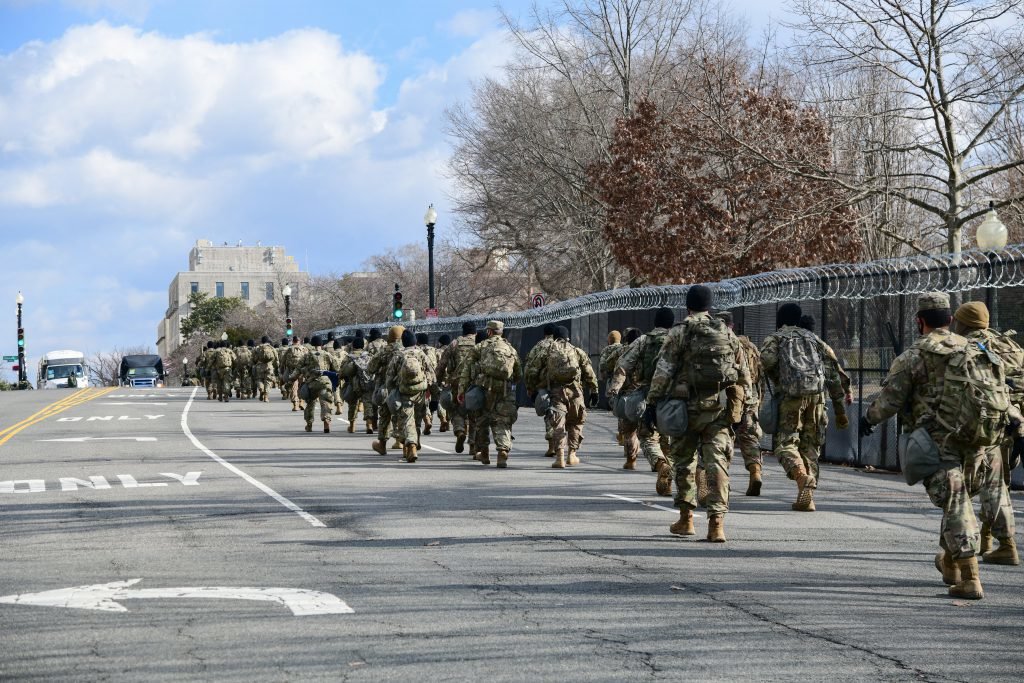 "We pulled 20-something hours before we were first able to get our first real sleep break," he said of conditions before his quarantine. "We did sleep in the visitor center area but still in the Capitol grounds. Hearing that the National Guard were staying in a parking garage blew my mind."
Another guardsman, who also requested anonymity due to not being authorized to speak on the record, has been stationed in the House office building area thinks the complaints are overblown. "There's really no cause for outrage over this," he said. "We really can't complain at all since we're getting breaks while on shift to begin with. My unit has been taking breaks in either the parking garages or vacant offices or in a HMMWV, so we don't really have much sympathy for the troops at the Capitol building."
When contacted for comment, the National Guard public affairs office would not speak beyond what is in their most recent press release: "The National Guard is now focusing on coordinating with federal law enforcement to meet any continuing requirements while simultaneously working the logistics to return Guard members to their home states, families, and employers."
The governors of Florida, Texas, Montana, and New Hampshire have all ordered the immediate return home of all their National Guard troops currently in DC. "They're soldiers," said Florida Gov. Ron DeSantis on Fox & Friends Friday. "They're not Nancy Pelosi's servants."