This spring, as lawmakers in Washington prepare the Fiscal Year 2022 National Defense Authorization Act, they are also laying the groundwork for the creation of the United States' sixth armed service within the National Guard — the Space Force.
While Congress established a Space Force in the 2020 NDAA, lawmakers have yet to establish a dedicated reserve component for the branch. (Although the Space Force has already assigned its personnel the title of "Guardians.") For its part, the National Guard Association of the United States, or NGAUS, believes that the natural home of this future capability derives from expertise the National Guard already possesses.
"The Space Force cannot continue without Reserve Component capacity because it creates a critical gap and removes a significant knowledge base that resides in existing National Guard space units," NGAUS released in a statement.
Further, the National Guard has been performing "space missions" since 1996. Currently, there are some 2,000 National Guard soldiers and airmen performing "space domain" operations in 16 units spread across eight states.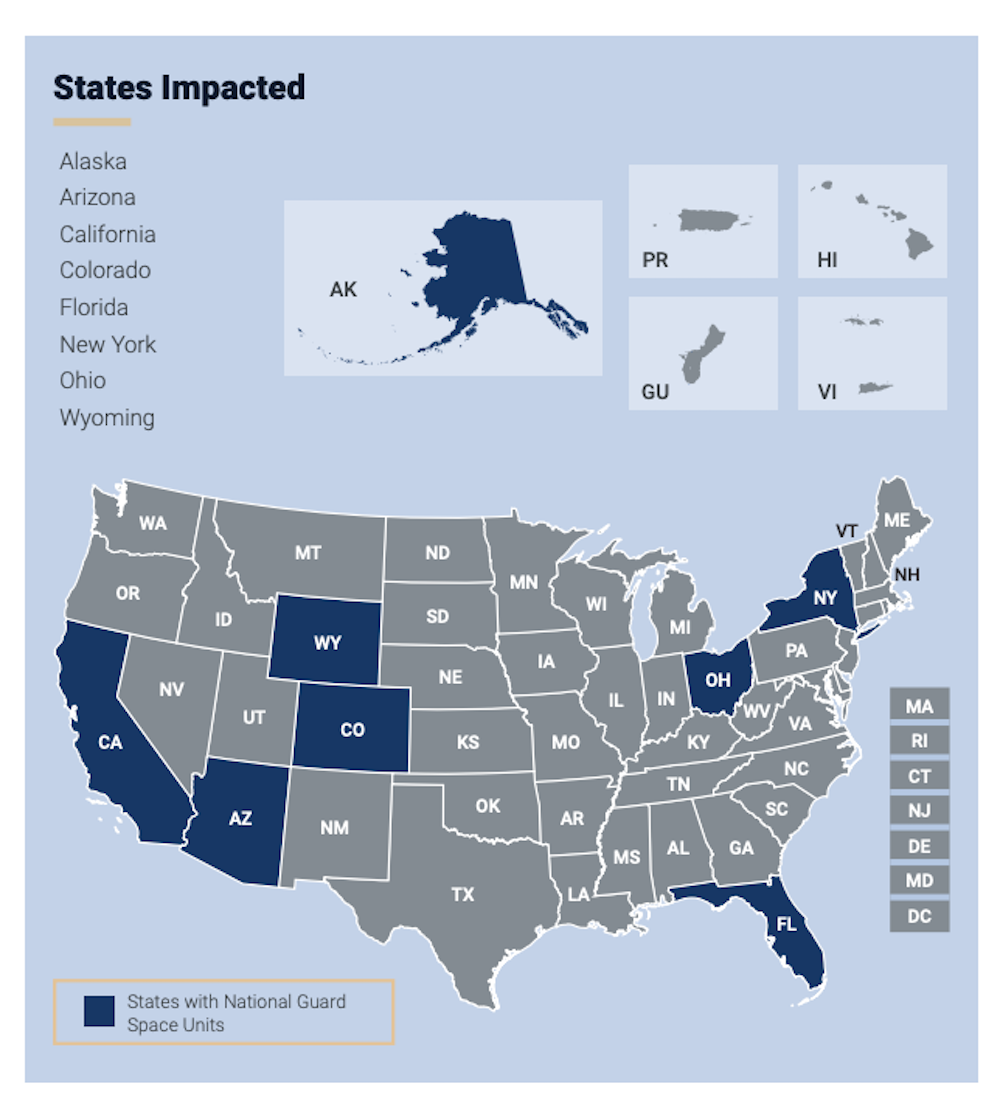 National Guard personnel within these units will bring significant civilian experience to bear, according to the NGAUS release. The locations of these units will naturally overlap with both civilian infrastructure and private sector jobs already in place.
"National Guard space unit locations provide a robust aerospace industrial base that creates a positive synergy by recruiting employees from industry," according to the release. "National Guard space servicemembers are also highly sought-after civilian employees due to their expertise developed via military service."
The eight states NGAUS identifies as having a key role in a future "Space National Guard" are Alaska, Arizona, California, Colorado, Florida, New York, Ohio, and Wyoming.
With installations at Buckley Air Force Base in Aurora, Colorado, and Peterson and Schriever Air Force Bases in Colorado Springs handling most of the military's satellite missions, Colorado is already home to three key active-duty installations supporting the Space Force. As such, Colorado state lawmakers seek to proactively codify the "Space Guard" into law. If passed, Colorado House Bill 21-1231 would both insert references to the US Space Force in sections of state law and create a statutory framework for a "space version" of the Guard in Colorado.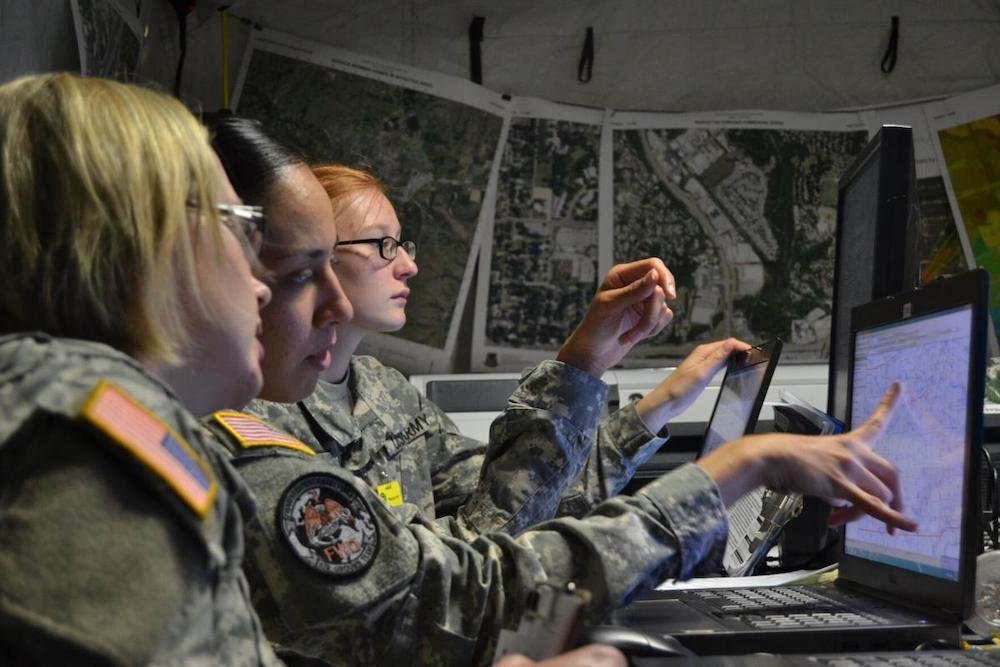 "By adding this language now, we will be prepared to seamlessly transition our Air National Guard space units to the Space National Guard," said Rep. David Ortiz, a Colorado Democrat sponsoring the bill alongside Colorado Republican Rep. Mike Lynch.
"I think it's smart for us to get ahead of that and make sure that we can capture those folks into the Colorado Space Force National Guard," Lynch said.
With provisions for a "Space Guard" appearing to be imminent at the federal level, Col. Michael Lockette, the commander of the Colorado Air National Guard's 233rd Space Group, told the panel the bill at the state level represents "both a strong signal to Washington and a show of support from Colorado's elected leaders."
Overall, there appears to be agreement that a reserve component for the service is needed and that direction from Washington is imminent.
According to the NGAUS release, "As with all other warfighting domains, the Space Force must have a surge-to-war capability in the form of a Reserve Component."
Read Next: Air Force Colonel Set To Transfer to Space Force — While in Orbit