The National Guard's motto has long been "Always Ready, Always There," reflecting its role as the nation's on-call force for international and domestic emergencies. But in recent months, it's been more like "Always Everywhere."
This week, in an unprecedented move, New Mexico National Guard members found out they'd soon be used as substitute teachers as the state's schools struggle to stay open in the wake of surging COVID-19 infections among staff. New Mexico Gov. Michelle Lujan Grisham, a Democrat, announced Wednesday, Jan. 19, her intent to temporarily use National Guard troops as substitute teachers and day care workers. Volunteers from the National Guard can qualify to substitute teach with just two hours of training and a simple background check, state education officials told The Associated Press.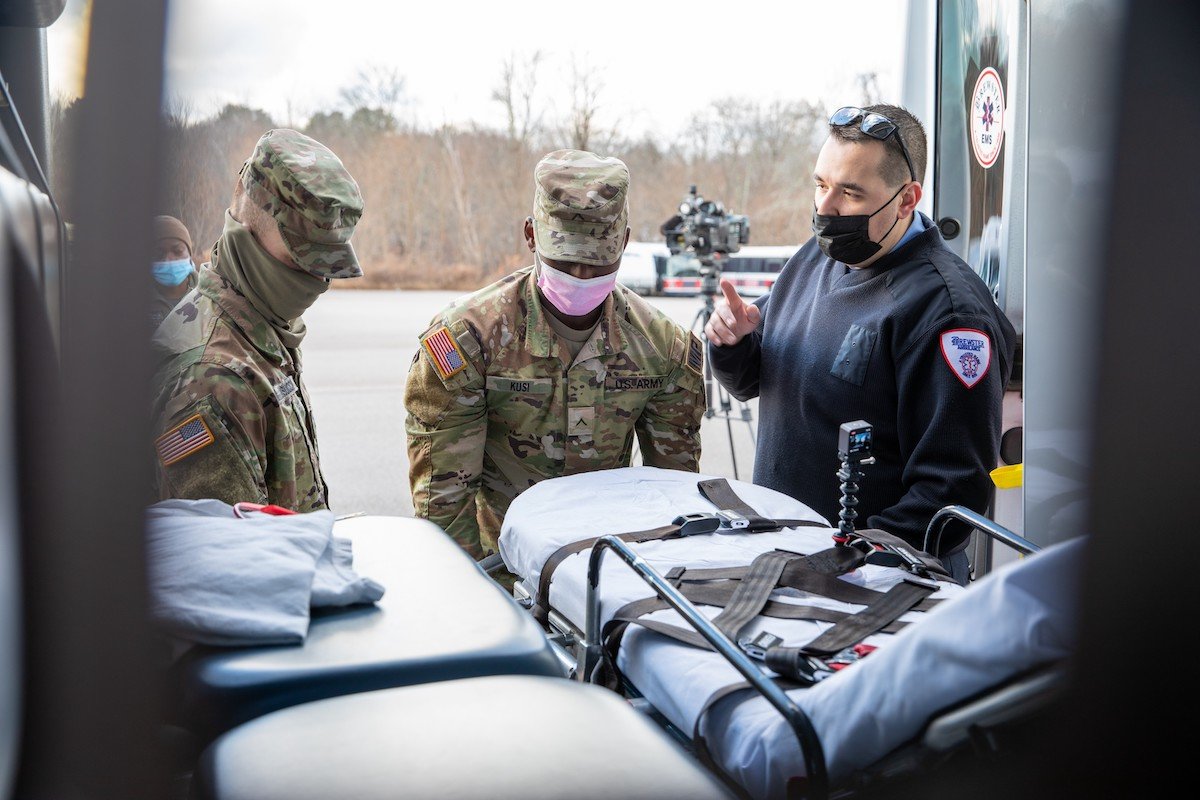 The classroom assignments are just the latest example of governors assigning new and unfamiliar tasks to National Guard forces already spread across numerous pandemic-related missions as well as an increasingly contentious deployment to the southern border.
The New Mexico call-up appears to be the first in which troops will be in classrooms, but it is not the first time guard members have been used to keep schools running. About 200 members of the National Guard served as school bus drivers last fall in Massachusetts, logging more than 300,000 miles during the two-month mission. Last week, Montgomery County Public Schools in Maryland, the 15th-largest school district in the country, asked its state troops to do the same.
Civilian advocates for the Guard say that as normal social orders have been disrupted, politicians have leaned on the Guard more and more. John Goheen, a spokesperson for the National Guard Association of the United States, or NGAUS, told Coffee or Die Magazine that "COVID has triggered missions like we've never seen before."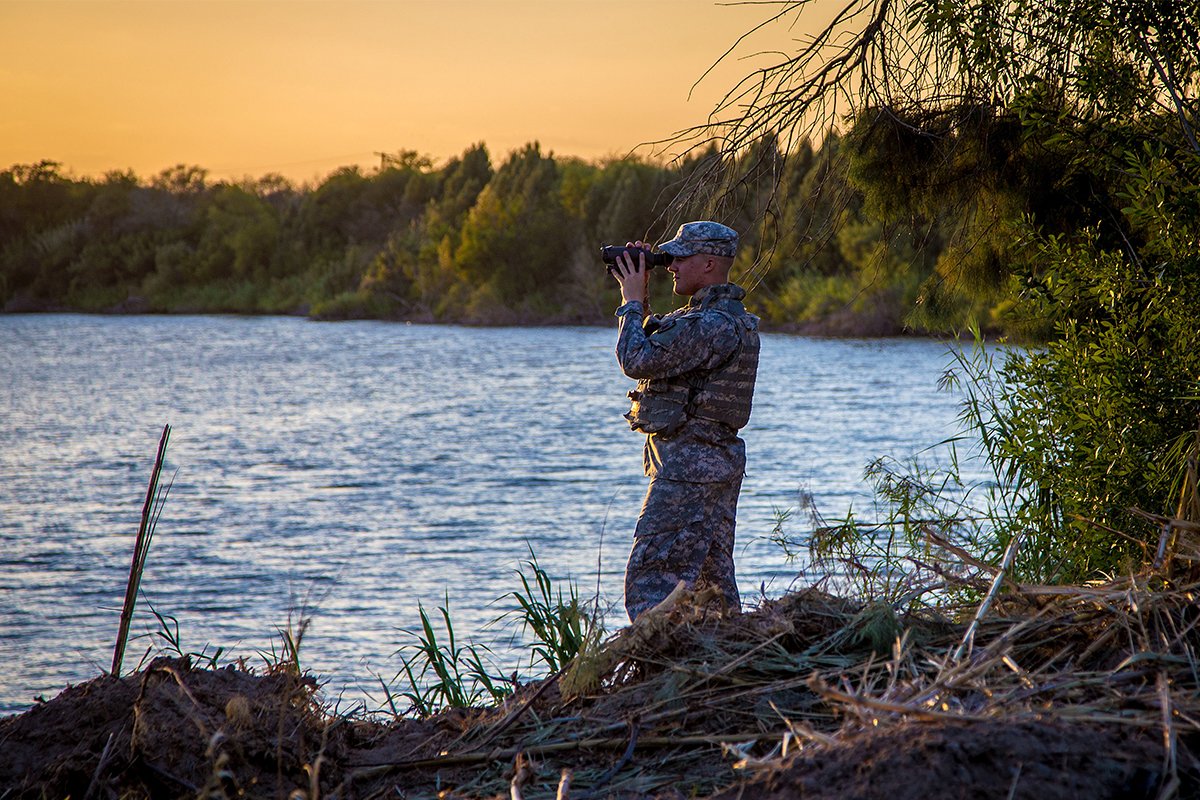 Along with missions to schools, guard members have staffed COVID testing facilities, set up hospital overflow sites, administered vaccines, delivered food and protective equipment, and much more during the past two years.
Nearly 16,000 National Guard members are currently helping battle the omicron surge across the country. Of those responding, more than 6,000 guard members are working in hospitals and other medical facilities as those centers struggle with staffing shortages.
Then there's the US-Mexico border.
In the face of more than 1.7 million illegal border crossings last year, Texas Gov. Greg Abbott confronted enormous political pressure to take action, The New York Times reported. Sending the National Guard, it seems, was an easy solution.
By November, Abbott boasted that 10,000 National Guard members and state troopers were on the border for Operation Lone Star, though the deployment has been plagued with internal strife and unclear goals. There weren't enough volunteers to reach those numbers, so many were activated at a moment's notice for what officials estimate could be a yearlong mission costing the state $2 billion in 2022.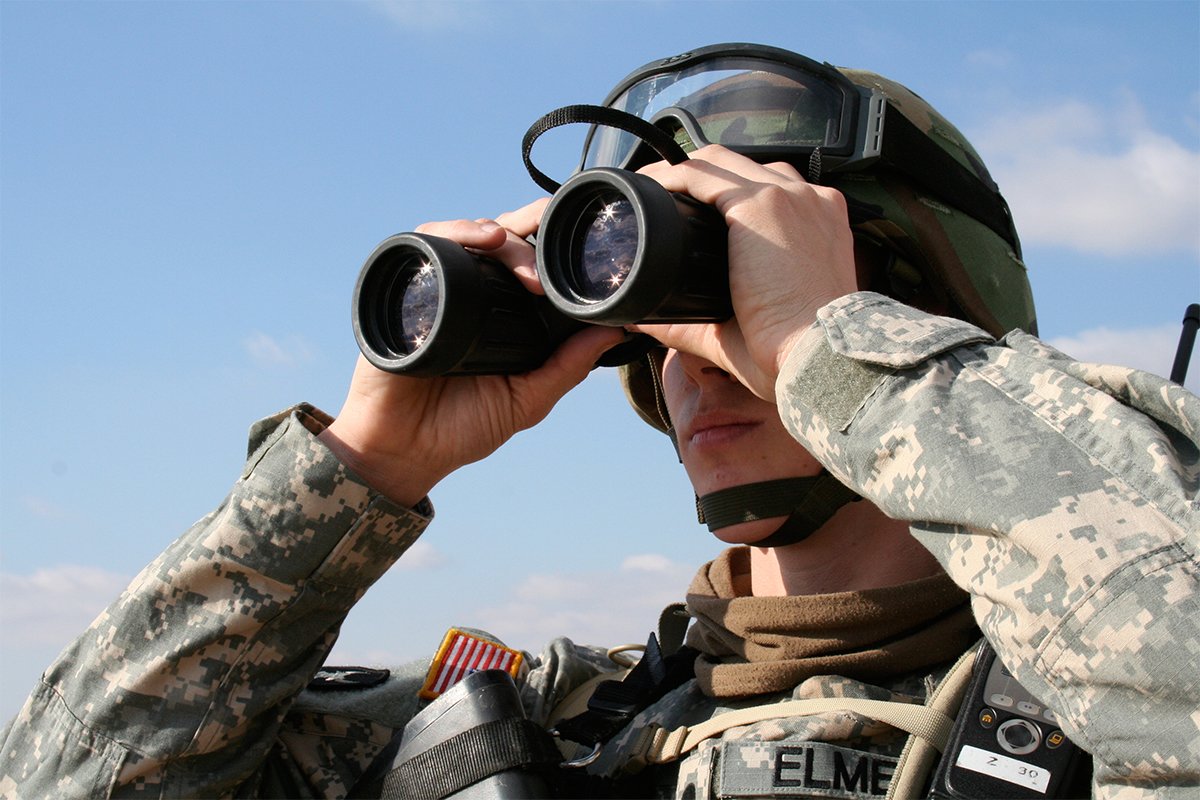 Several current and former guard members told the Times they were frustrated with what seemed like a vague, poorly planned mission. One active member said troops don't even have the equipment to detain those who cross illegally.
"All we're doing is standing down here," he told the Times. "If someone comes up, we ask them to stop and wait, we call Border Patrol. If someone runs, we call Border Patrol. We're basically mall cops on the border."
The Texas troops were briefly joined last summer by 48 members of the South Dakota National Guard, sent to the border by Gov. Kristi Noem. The mission drew criticism when it appeared to be indirectly subsidized by a private businessman.
All of these missions, from schools to the southern border, are in addition to the Guard's more traditional deployments. Thousands are deployed abroad, including to Ukraine amid escalating tensions with Russia. And others are responding to domestic threats such as winter storms, wildfires, and tornadoes.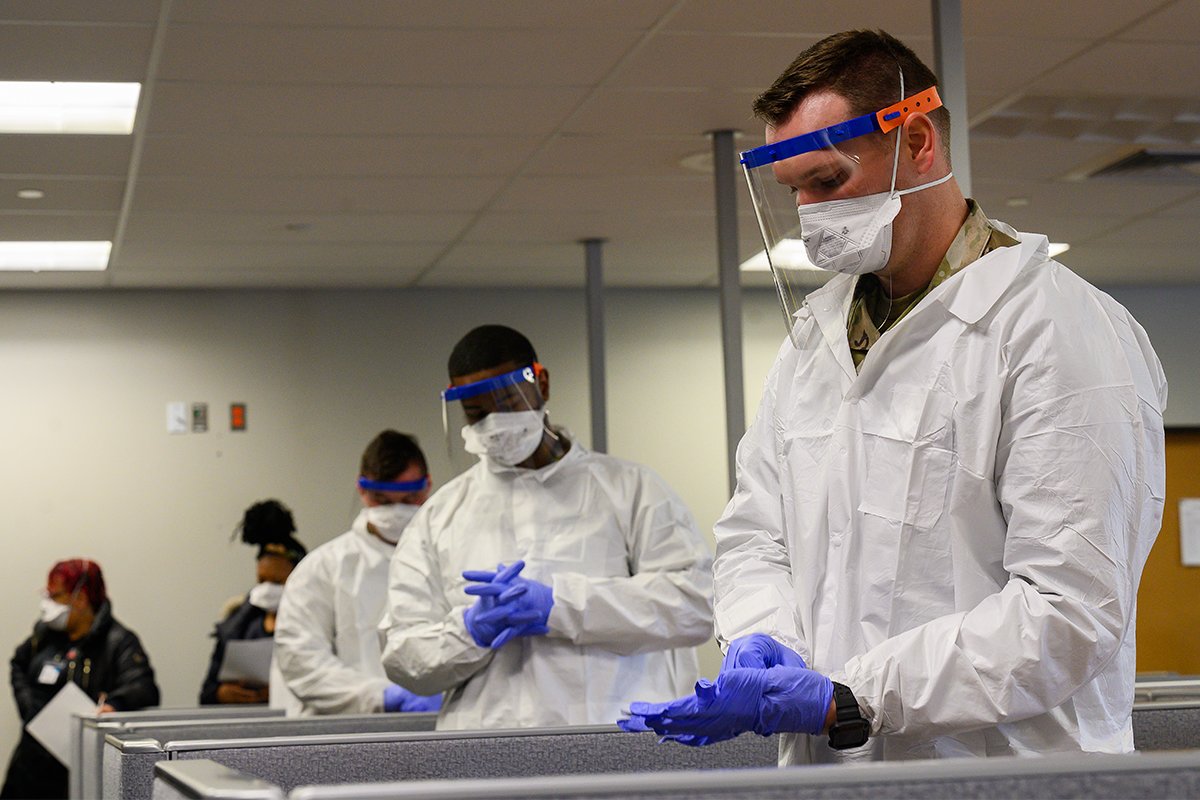 While it may seem like the National Guard is being used as a Swiss Army knife for almost any problem, Goheen of NGAUS said it's important to note that the number of guard members currently deployed pales in comparison to June 2020, when nearly 120,000 guardsmen were spread between missions overseas and domestic missions such as the COVID-19 response and civil unrest.
"We haven't seen anything close to the height of June 2020," he said. "We are seeing a surge. That surge is paralleling the surge in the new variant."
NGAUS officials say that governors need to remember that most guard members have full-time civilian jobs and that pulling them away from those jobs could exacerbate problems in other sectors. Guard leaders from several states say they're taking care not to pull troops away from their civilian careers in the medical field, for example.
Overall, Goheen says he has not seen signs that too much is being asked of the Guard yet. Retention numbers are still good, indicating that most guard members are satisfied with the job they're doing.
"When people are needed, they want to be the ones that come forward and serve," Goheen said.
Read Next: