This article was originally published June 13, 2021, by Radio Free Europe/Radio Liberty.
Leaders of NATO member states have vowed unity and commitment to the Western military alliance's mutual defense clause in the face of China's rise, Russia's "aggressive actions," and any other threats from state and non-state actors.
"We are united and resolute in our ability and commitment to defend one another," the leaders said on June 14 in a joint communique after their one-day summit in Brussels.
The document said the allies "will maintain and further develop the full range of ready forces and capabilities necessary to ensure credible deterrence and defense and provide the Alliance with a wide range of options to tailor our response to specific circumstances and to respond to any threats."
NATO Secretary-General Jens Stoltenberg told a news conference concluding the summit: "All leaders agreed that — in an age of global competition — Europe and North America must stand strong together in NATO to defend our values and our interests, especially at a time when authoritarian regimes like Russia and China challenge the rules-based international order."
U.S. President Joe Biden said NATO is facing "a once in a century global health crisis at the same time the demographic values that undergird are under increasing pressure both internally and externally."
"Russia and China are both seeking to drive a wedge in our transatlantic solidarity."
Biden also said that the U.S. commitment to the collective defense doctrine enshrined in Article 5 of the NATO treaty is "rock solid" and "unshakable."
"America is back," he told a press conference.
Biden's attendance at the NATO summit was part of a European tour aimed at repairing relations and reassuring Washington's transatlantic partners after four years of contentious relations under his predecessor, Donald Trump.
From Brussels, Biden is due to travel to Geneva for his first summit with Russian President Vladimir Putin, which will be held on June 16.
Having not met face to face since 2018 because of the coronavirus pandemic, the leaders of the alliance's 30 member states had plenty of topics to deal with, including an ongoing pullout of troops from Afghanistan, relations with Russia and China, and defense spending.
Moscow's relations with the West are at post-Cold War lows, strained by issues including Russia's meddling in elections, the conflicts in Ukraine, and cyberattacks allegedly from Russian hackers.
"Until Russia demonstrates compliance with international law and its international obligations and responsibilities, there can be no return to 'business as usual,'" the NATO leaders said in their final statement.
"Russia's aggressive actions constitute a threat to Euro-Atlantic security," they said, citing its "growing multi-domain military build-up, more assertive posture, novel military capabilities, and provocative activities, including near NATO borders," among other things.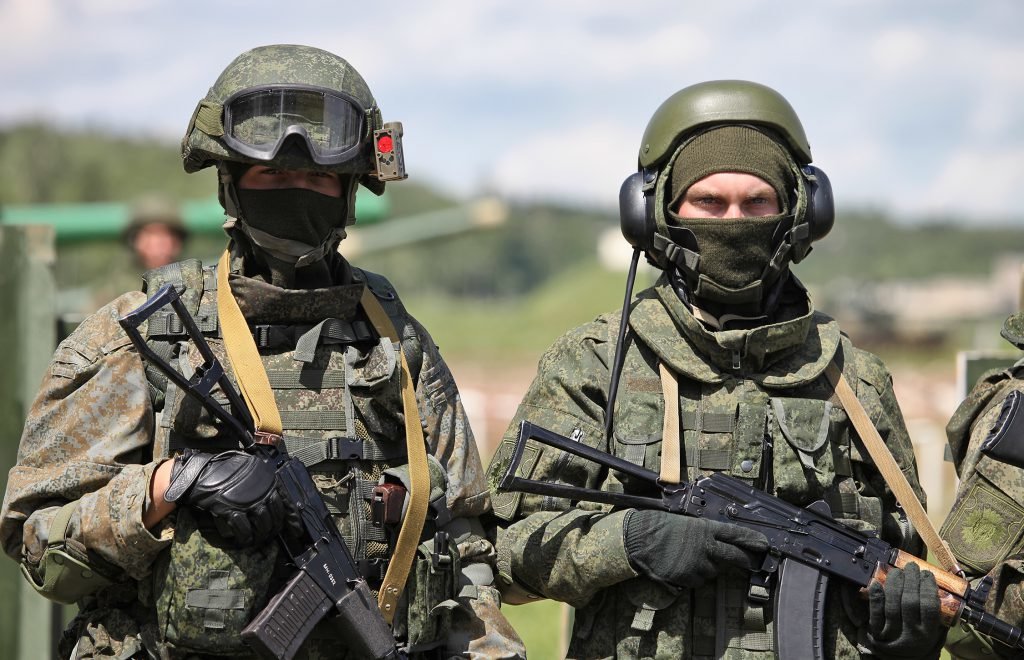 "Russia's nuclear strategy and comprehensive nuclear weapon systems modernization, diversification, and expansion, including the qualitative and quantitative increase of Russian nonstrategic nuclear weapons, increasingly support a more aggressive posture of strategic intimidation."
The allies also denounced Moscow's "hybrid actions," "widespread disinformation campaigns," and "malicious" cyberactivities.
NATO "will continue to respond to the deteriorating security environment by enhancing our deterrence and defense posture, including by a forward presence in the eastern part of the Alliance," according to the communique.
The allies also vowed to "respond in a measured, balanced, coordinated, and timely way to Russia's growing and evolving array of conventional and nuclear-capable missiles."
Two days from his meeting with Putin, whom he described as "bright" and "tough," Biden said he would "make clear where the red lines are" while also offering to Moscow to cooperate on areas of common interest.
"I will make clear to President Putin that there are areas where we can cooperate if he choses," Biden said at his press conference. "If he choses not to cooperate and acts in the way he has in the past related to cybersecurity and some other activities, we will respond, we will respond in kind."
China's 'Coercive Policies'
The NATO heads of state and government also agreed that China's "stated ambitions and assertive behavior present systemic challenges to the rules-based international order and to areas relevant to Alliance security."
They expressed concern about China's "coercive policies," citing its "rapidly expanding" nuclear arsenal, its military cooperation with Russia, and its "frequent lack of transparency and use of disinformation."
The communique called on Beijing "to uphold its international commitments and to act responsibly in the international system, including in the space, cyber, and maritime domains, in keeping with its role as a major power."
China is one of the world's leading military and economic powers, whose ruling Communist Party has a tight grip on politics and much of society.
Ahead of the summit, Stoltenberg said there was not a new Cold War with China — one of the world's leading military and economic powers, whose ruling Communist Party has a tight grip on politics and much of society.
But he said NATO needs "to address together, as the alliance, the challenges that the rise of China poses to our security."
Afghanistan Withdrawal
On Afghanistan, NATO leaders agreed to maintain funding for Kabul's civilian airport after the U.S.-led withdrawal of allied troops from the war-torn country.
"Recognising its importance to an enduring diplomatic and international presence, as well as to Afghanistan's connectivity with the world, NATO will provide transitional funding to ensure continued functioning of Hamid Karzai International Airport," the leaders said in their communique.
NATO and its member states "are now working on how to ensure the continued operation" of the airport, Stoltenberg said after the summit, adding that "Turkey of course plays a key role in those efforts."
The allies also said the alliance will "continue to provide training and financial support to the Afghan National Defence and Security Forces" and that the alliance will "retain a Senior Civilian Representative's Office in Kabul to continue diplomatic engagement and enhance our partnership with Afghanistan."
Spiraling violence and stalled peace talks between the Taliban and the Western-backed government in Kabul have casts further uncertainty over the future of Afghanistan once U.S.-led international forces leave the country by September 11.
Turkish President Recep Tayyip Erdogan, whose country is reported to have offered to guard the Kabul airport after the pullout, said that Ankara would need "diplomatic, logistic and financial assistance" from the United States if it were to maintain troops in Afghanistan.
Turkey, a majority Muslim nation, currently has some 500 soldiers in the country.
Copyright (c)2021 RFE/RL, Inc. Reprinted with the permission of Radio Free Europe/Radio Liberty, 1201 Connecticut Ave NW, Ste 400, Washington DC 20036.