This article was originally published April 3, 2022, on Sandboxx News. Follow Sandboxx News on Instagram.
In 2016, the U.S. Navy announced that it needed 355 manned ships by around 2050 to execute mission requirements around the globe – up from the 308 currently in the fleet. But the fiscal 2023 White House budget request released on March 28 calls for the retirement of 24 ships and the construction of just nine, leaving the Navy further from its fleet-building goal than when it started. There are only 298 battle-force ships in service today, and that number is on track to dip even lower in coming years.
Most shocking is the Navy's decision to decommission 16 ships that had not yet reached the end of their service lives, including nine of the relatively new littoral combat ships—a class that has proved unreliable and ill-equipped for its designated mission sets. So what does this mean for the service and its hopes for a bigger fleet? Here are answers to the seven most pressing questions about the future of the U.S. Navy fleet.
Which Ships Are on the Chopping Block?
The Navy wants to decommission nine littoral combat ships, five Ticonderoga-class cruisers, two submarines, two Henry J. Kaiser-class replenishment oilers, two expeditionary transfer docks and four amphibious dock landing ships, Rear Adm. John Gumbleton, deputy assistant secretary of the Navy for Budget, told reporters in a briefing following the release of the budget request.
The cruisers designated for decommissioning include Bunker Hill, Mobile Bay, San Jacinto, Lake Champlain and Vicksburg, Military.com reported. In addition, every ship in the LCS Freedom-class has been marked for retirement, the outlet reported. In an unusual design strategy, the Navy commissioned two manufacturers to make the LCS using two different hull designs. The Freedom class, made by Lockheed Martin Corp and Fincantieri, includes the odd-numbered hulls: Fort Worth, Milwaukee, Detroit, Little Rock, Sioux City, Wichita, Billings, Indianapolis and St. Louis.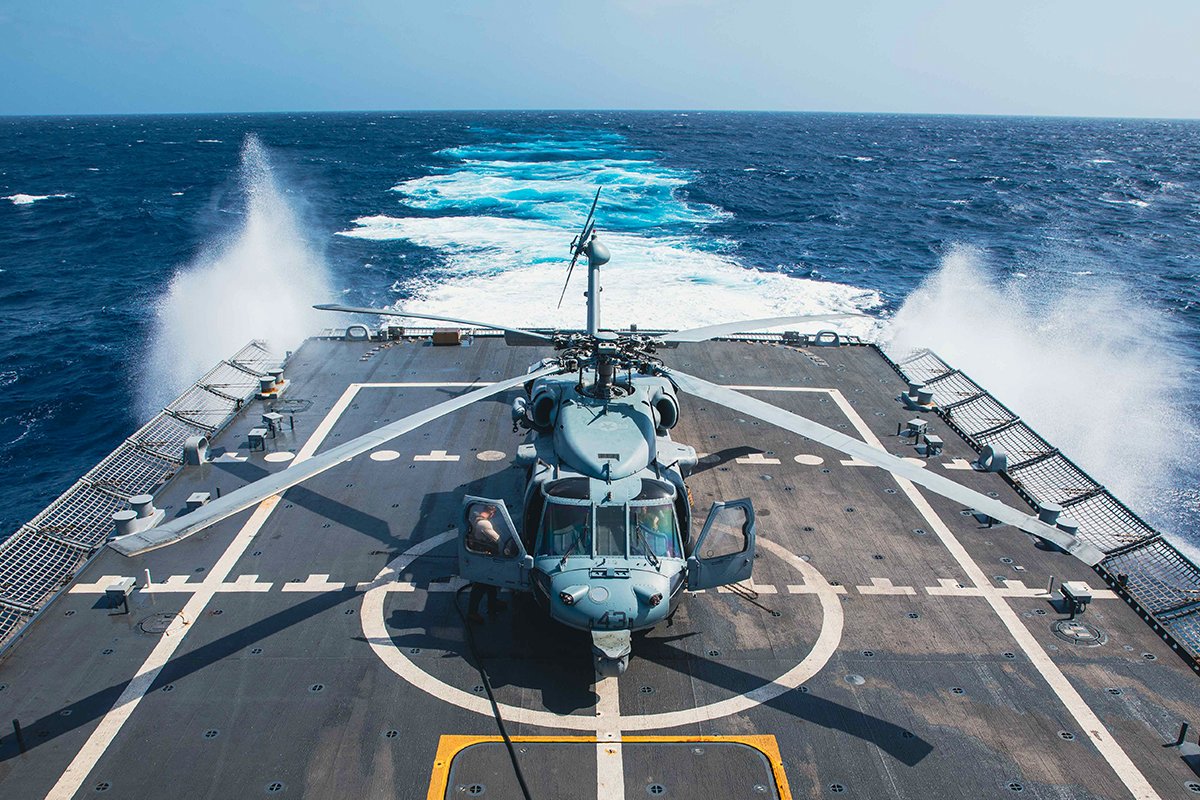 While the other ships earmarked for decommissioning have not been publicly identified, the Navy released a shipbuilding plan in June that cited plans to recycle two Los Angeles-class attack submarines: Providence and Oklahoma City. The previous shipbuilding plan, released in Dec. 2020, cited plans to place five dock landing ships in reserve by 2023, including Whidbey Island, Germantown, Gunston Hall and Ashland from the Whidbey Island class, and Carter Hall from the Harper's Ferry Class.
Two oilers have also previously been marked for decommissioning: John Lenthal and Walter S. Diehl. And there are only two of the relatively brand-new expeditionary transfer dock seabasing ships: Montford Point and John Glenn. They've only been in service since 2013.
Why is the Navy Asking for Early Ship Retirements?
The Navy is feeling an intense budget squeeze and leaders say they're making tough choices so they can invest in new ship construction. The service expects to save $3.6 billion across the next five years by taking 24 ships out of commission, and the LCS, between upkeep and maintenance, was going to cost the Navy a lot of money it didn't want to spend.
Each of the nine Freedom-class ships was on track to set the service back $50 million per year while delivering limited value. One planned LCS mission set, anti-submarine warfare, never became a reality over more than a decade in service. Officials acknowledged in the budget briefing that the mission was over before it began for the LCS; it will now transfer to the new Constellation-class frigates, set to begin construction this year.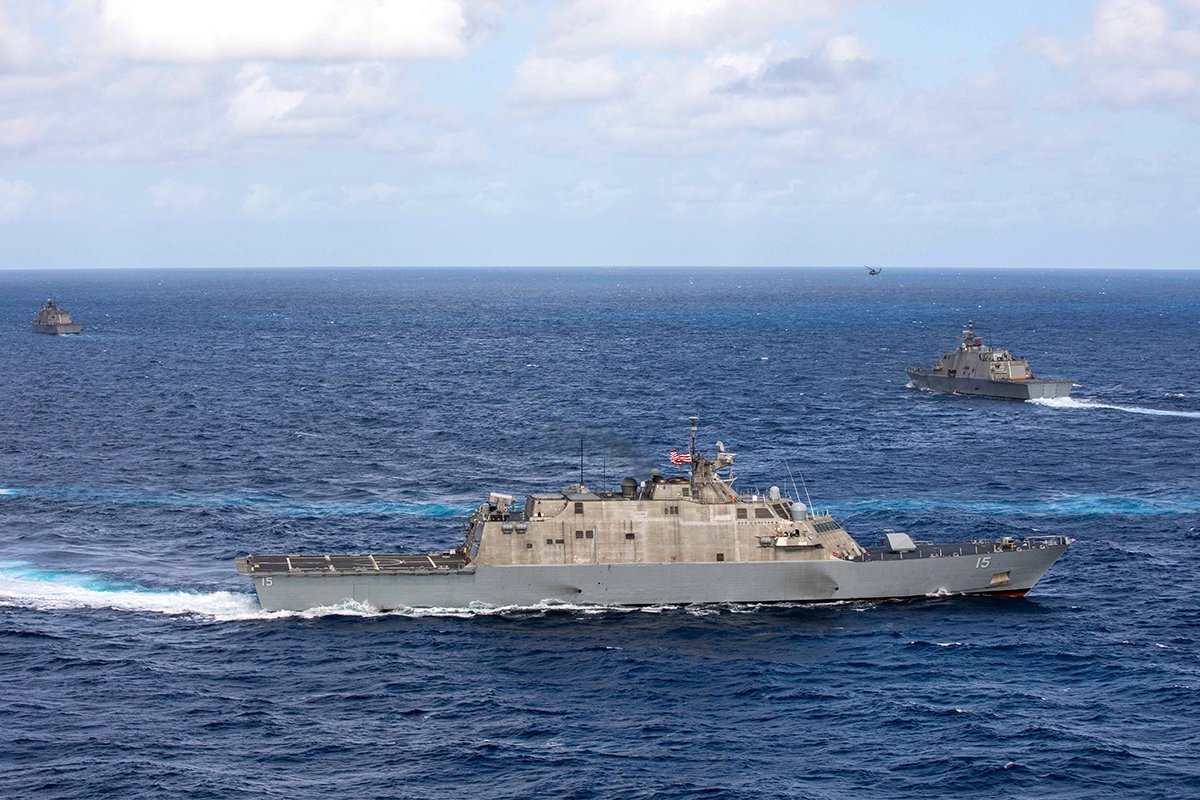 The nine ships the Navy wants to buy will set it back nearly $25 billion, more than 10 percent of its total $230.8 billion budget request.
What Went Wrong with the Littoral Combat Ship?
Where to begin? The LCS, envisioned by the Navy as a smaller surface vessel that could operate in coastal environments, was beset by delays and cost overruns from the outset and faced powerful critics. A 2010 report from the Pentagon's weapon tester found the ship wasn't built to survive hostile fire and could not even withstand the Navy's own shock trials in testing.
The late Arizona Republican Sen. John McCain, who chaired the Senate Armed Services Committee, skewered the LCS in a 2014 floor speech.
"In today's fiscal world, spending money as we've done in LCS is not just reckless, not just wasteful – it's dangerous," he said. "It actually weakens our national defense. It is my sincere hope and firm conviction that in the future we can prove ourselves better stewards of taxpayers' monies than we have in the past."
Early LCS deployments revealed yet more problems: cracks, engineering and equipment failures, even electrical outages. As mission modules remained in development and more deployments were interrupted by ship breakdowns, the LCS got a new nickname among sailors: "Little Crappy Ship."
After moving in 2016 to take the first four LCS vessels offline and use them for testing, the Navy announced in 2020 that it would retire them. The newest of the four was just six years old.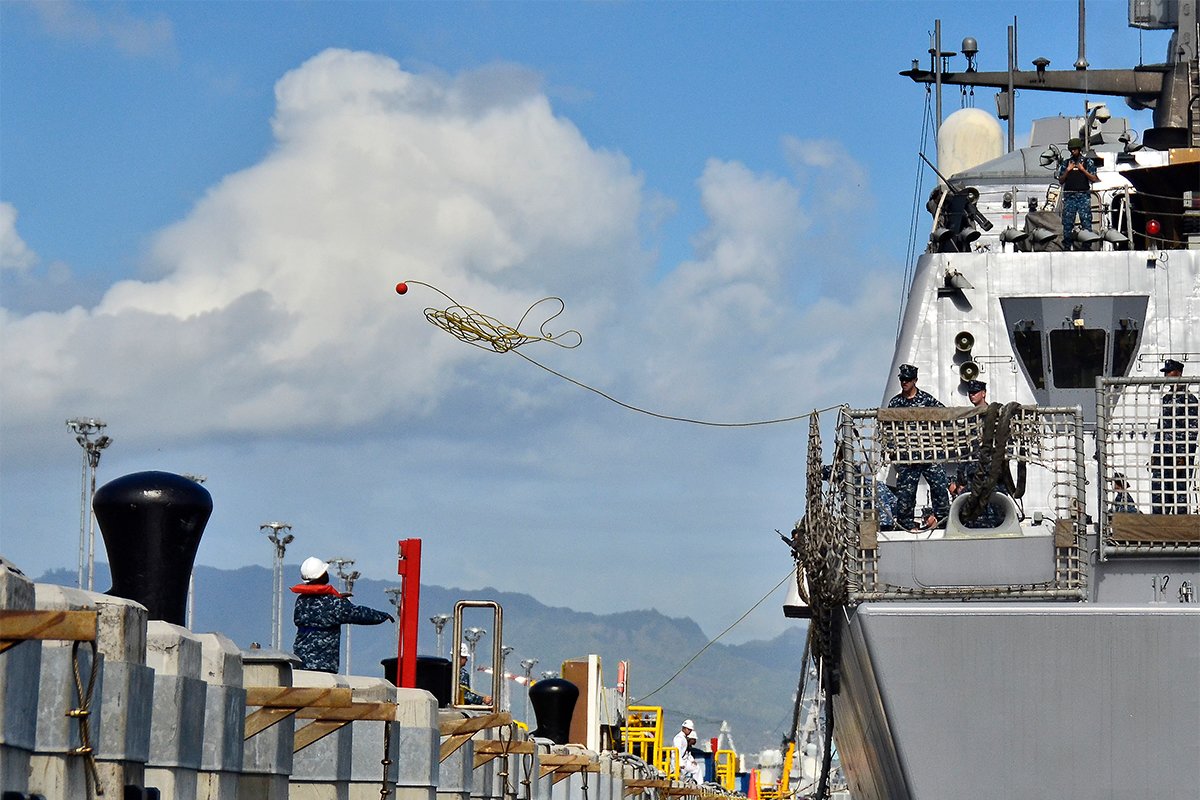 To date, only one of the three planned LCS missions, surface warfare, has been fully realized. Another, mine countermeasures, is in partial use in the Pacific. Plans announced by the Navy to strengthen Pacific presence by stationing four of the ships in Singapore on a rotation basis quietly fell by the wayside also.
The Navy's future frigate is intended to be a more survivable, better-engineered successor to the LCS.
How Does Congress Feel About Decommissioning All These Ships?
Not great, Bob! Key lawmakers have voiced their consternation at the Navy's plans.
"I am particularly disappointed that even as we aim to grow our naval and projection forces, this budget continues the divest to invest strategy that will shrink our fleet once again," Rep. Rob Wittman of Virginia, ranking member of the House Armed Services' Seapower and Projection Forces subcommittee, said in a statement.
Rep. Elaine Luria, a retired Navy commander, took to Twitter to bash the budget.
"I have delayed putting out a statement about the Defense Budget because frankly it would have been mostly full of words you might expect from a Sailor, but here goes: It sucks," the Virginia Democrat tweeted March 29. "… They propose decommissioning 24 ships; 11 of which are less than 10 years old. 1 has been in service less than 2 years and 2 are currently in modernization. All to save…0.5% of their budget. This, along with an anemic building program, will shrink the navy to 280 ships, at the same time they are calling to build a 500-ship Navy. HINT: If you want to grow the Navy, stop decommissioning more ships than you build."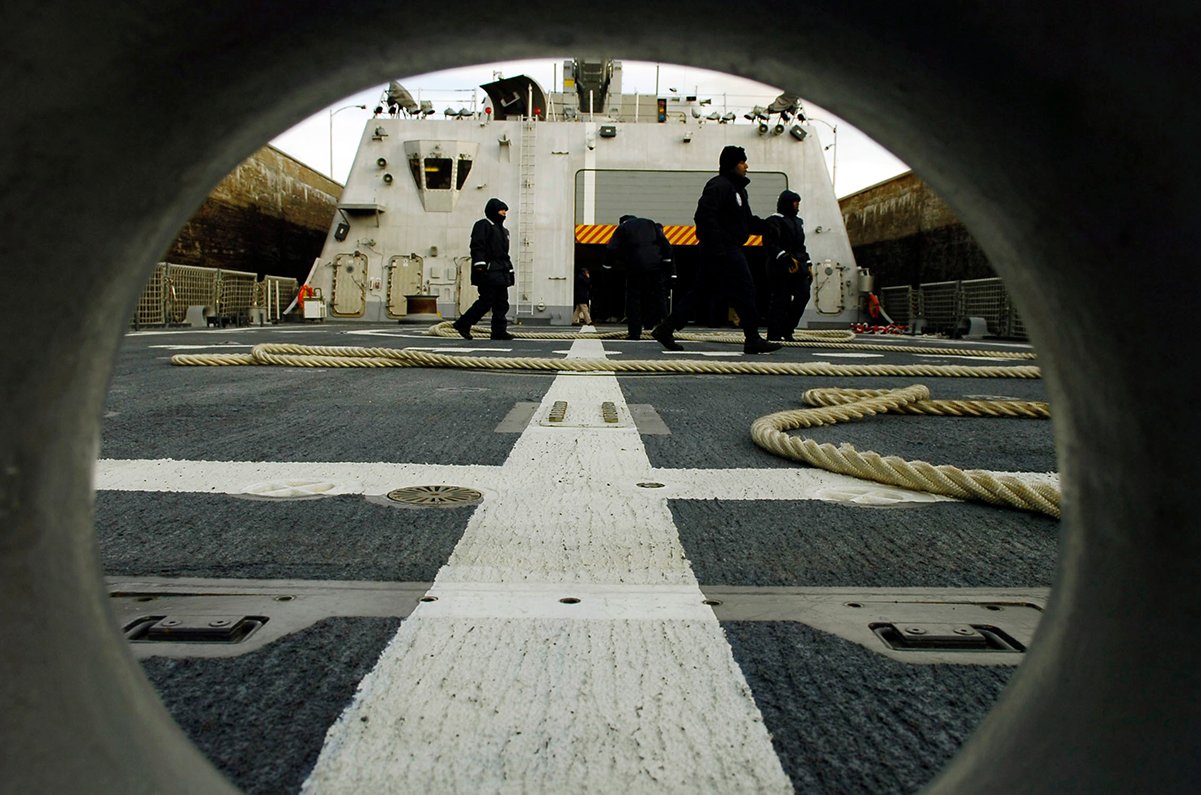 It's very possible Congress will block the Navy's attempt to decommission all the ships on its list. LCS Fort Worth, for example, has been recommended for retirement before, but saved by lawmakers. Navy officials say, though, that the service will be in budgetary straits if forced to keep ships it doesn't want.
"Sometimes Congress opines that they don't want us to decom a ship and generally we work with the committees to restore value to, for example, our personnel and ops and maintenance lines to sustain those ships," Gumbleton said in the briefing. "If that were not to happen, then that would be a hole in the budget."
Which Military Mission Will Feel This The Most?
The four dock landing ships on the retirement list deploy with three-ship Amphibious Ready Groups, carrying combat-ready Marine Expeditionary Units around the globe for training, humanitarian assistance and support missions. The Marine Corps never has as many amphibs as it wants, and it's already down: the Navy was forced to decommission the amphibious assault ship Bonhomme Richard last year after a devastating 2020 fire suspected to be the result of arson.
Marine leaders said as recently as 2019 they needed 38 amphibs to execute the nation's missions; they're down to 32 today. The Navy also revealed in its budget request that it wants to end production of the San Antonio-class amphibious assault ships, which could leave the Marine Corps with as few as 24 amphibs, Defense News reported.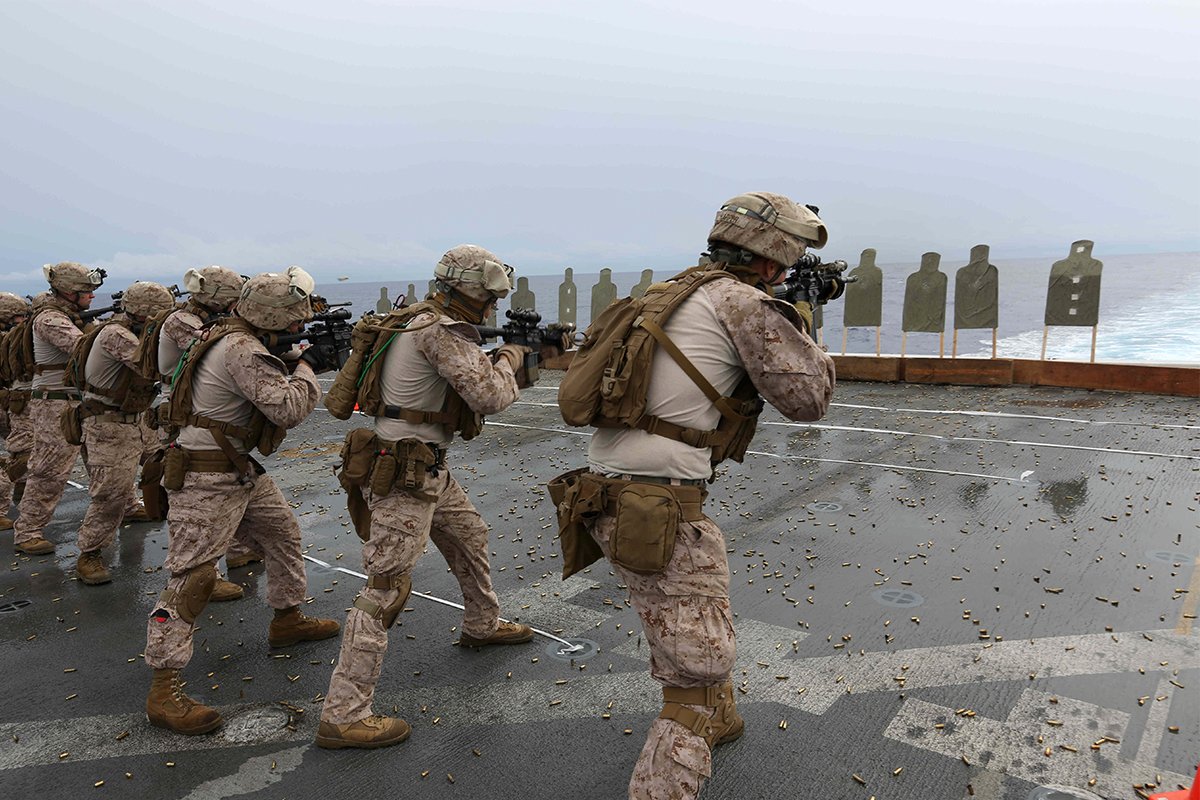 The Navy is pursuing a new class of light amphibious warships. But the new budget request put off acquiring the ships until 2025 and indicated a modest buy of just four LAWs by 2027. That could leave the Marine Corps short on ships for years.
A new amphibious warships requirements study is now underway to determine how many ships the Marine Corps really needs today, especially as service leaders acknowledge that a signature operation – storming hostile beaches – is likely a historical artifact in an era of area denial and long-range weapons.
Can the Navy Still Reach 355 Ships?
Yes, but it will take a big injection of funds. The Navy has yet to invest the additional almost $27 billion per year the Congressional Budget Office estimated in 2017 would be needed to build the fleet it wants over the next three decades. In the wake of COVID spending and amid inflation jumps and other economic upheaval, the service is becoming more fiscally constrained, not less, in its budget priorities.
The Navy itself has been moving away from its insistence on a specific fleet size in its messaging. In its fiscal 2022 report to Congress on shipbuilding, it proposed building a fleet of between 321 and 372 manned ships over the next three decades, augmented by between 77 and 140 uncrewed, or drone, ships. Offering a range of outcomes gives the Navy flexibility in planning and acknowledges that capability is not just a numbers game; it's not yet clear what future platforms will be able to accomplish or how they might be able to network for greater impact.
"New production platforms, such as uncrewed systems, [next-generation logistics ships], and LAW, bring great potential, but also have greater developmental risk. This is represented by a wider objective range," the shipbuilding plan states. "As prototyping and experimentation retire technical and CONOPS uncertainty and risk, along with a clearer understanding of the associated costs, we expect that the objective force ranges will narrow."
What Happens to Navy Ships After They're Decommissioned?
All kinds of things. Ships designated "out of commission in reserve," or OCIR, remain on the Navy's vessel register, awaiting the possibility of future use. The Navy keeps these ships at three Naval Inactive Ship Maintenance Facilities in Washington State, Hawaii and Philadelphia. The Ticonderoga-class cruisers are expected to end up in one of these maritime boneyards, as are all the littoral combat ships.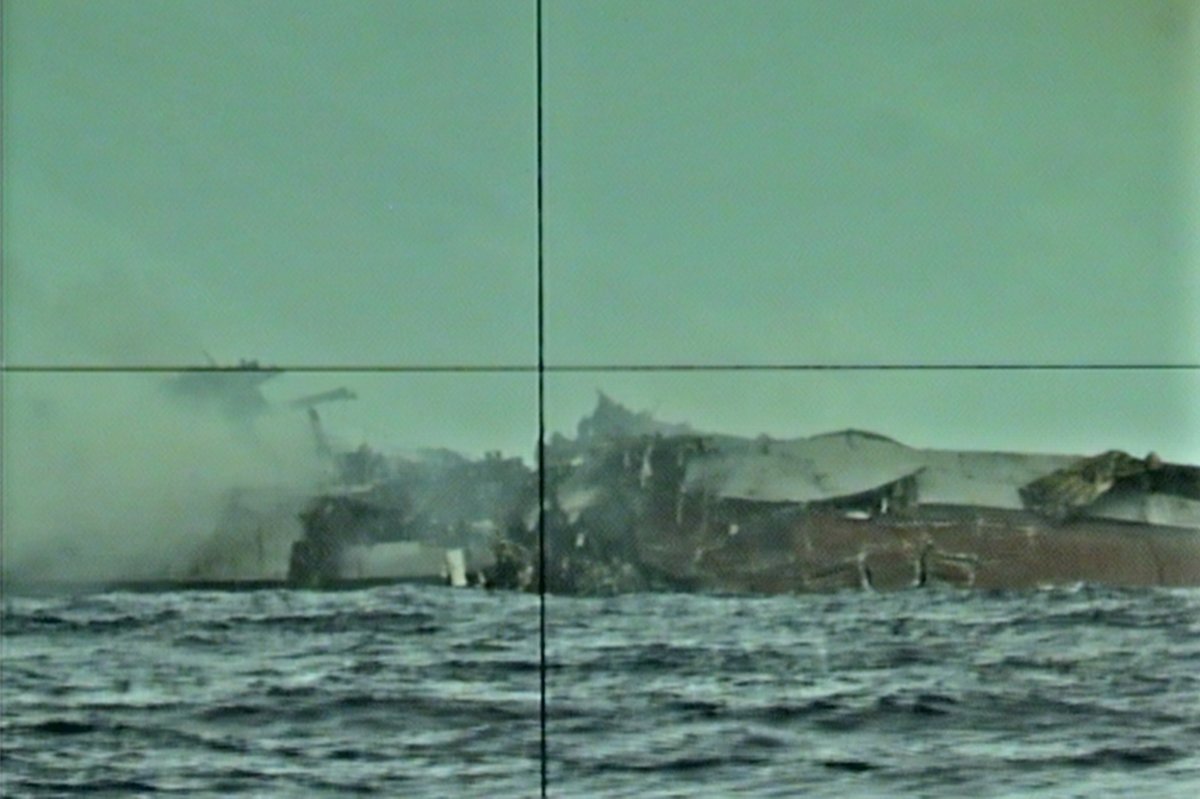 Other vessels are not as lucky. The submarines are scheduled for recycling, which means they'll be broken down and likely sold for scrap. The oilers, likewise, are earmarked for disposal by dismantling.
Occasionally, the Navy also sells decommissioned ships to foreign militaries, so they can begin a second naval career. There are none currently marked for sale, however.
Finally, ex-Navy ships can end their service in a blaze of glory as targets in a "sinking exercise," or SINKEX. This is exactly what it sounds like: these retired vessels are targets for active ships, which fire on them until they submerge. As of last year, there are five ships sentenced to die by sinking: the frigates Rodney M. Davis, Vandegrift, Boone and Ingraham; and the amphibious assault ship Denver.
Read Next: