A commissioned Navy officer from the aircraft carrier Abraham Lincoln sued his bosses Tuesday over the Pentagon's COVID-19 vaccination mandate, arguing that he's naturally immunized after catching the virus and the shots might hurt his health.
In the federal lawsuit filed in Washington, DC, against Navy Secretary Carlos Del Toro and Defense Secretary Lloyd J. Austin III, Lt. Cmdr. Graham D. Fletterich alleges his request for a temporary waiver from receiving the jab cost him a promotion and resulted in an adverse Fitness Report & Counseling Record.
He urges the Navy to follow its own regulations and allow him to defer vaccination until the natural immunity he acquired from contracting the virus over the summer wears off. Then he plans to get the shot, like every other sailor.
"I'm one of millions and millions of people who have contracted COVID-19 and recovered," said Fletterich, 39, during a telephone interview with Coffee or Die Magazine on Wednesday, Dec. 8. "I just want to keep serving the country I love and the Navy I love."
Navy spokespersons declined comment on the lawsuit. Navy leaders typically do not discuss in the press ongoing litigation. Federal attorneys have yet to file motions in Fletterich's case, which is being handled by attorney Timothy C. Parlatore.
Parlatore is a former surface warfare officer who also represented Special Warfare Operator Chief Edward "Eddie" Gallagher, who was acquitted at court-martial of murdering an Iraqi prisoner of war, and maverick Marine Lt. Col. Stuart Scheller, who criticized his chain of command over the conduct of the war in Afghanistan.
Parlatore told Coffee or Die this isn't a "wackadoodle" anti-vax case but instead turns on whether the Navy's current immunization policy for patients who have recently recovered from the illness is "arbitrary and capricious."
"The problem is that no one can guarantee the vaccine would be safe for Lt. Cmdr. Fletterich," said Parlatore, who has been vaccinated against the disease. "There's just not enough research about this now, but there might be in the future."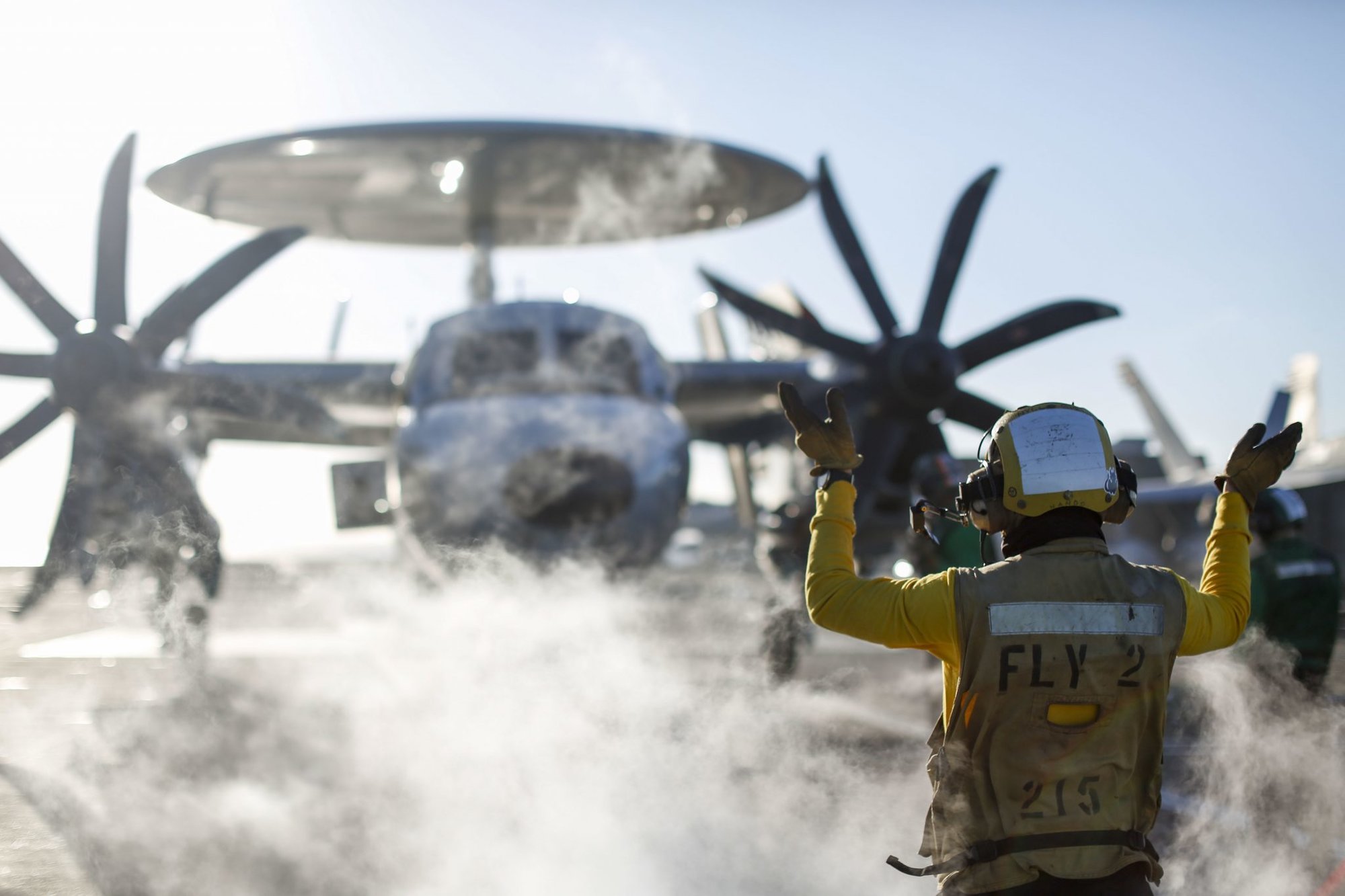 On Aug. 10, Fletterich tested positive for COVID-19 while on board the Lincoln. He quarantined and returned to duty Aug. 23. The next day, the Pentagon issued a mandate requiring the vast majority of service members to be vaccinated against the virus by Nov. 28, 2021.
The Navy counts 49,546 sailors who were diagnosed with COVID-19. Seven were hospitalized. Sixteen died. Nationwide, more than 786,000 Americans have died from the disease since early 2020.
As of Nov. 29, 97.2% of all active-duty sailors had received at least one dose of the vaccine, according to the Navy. The maritime service has granted seven permanent and 400 temporary medical exemptions from receiving the vaccinations, and six requests are pending review.
Commanders denied all 2,531 requests from sailors seeking religious exemptions.
The Pentagon has vowed to separate from the service all sailors who refuse the lawful order to receive the vaccination, if they can't garner an exemption.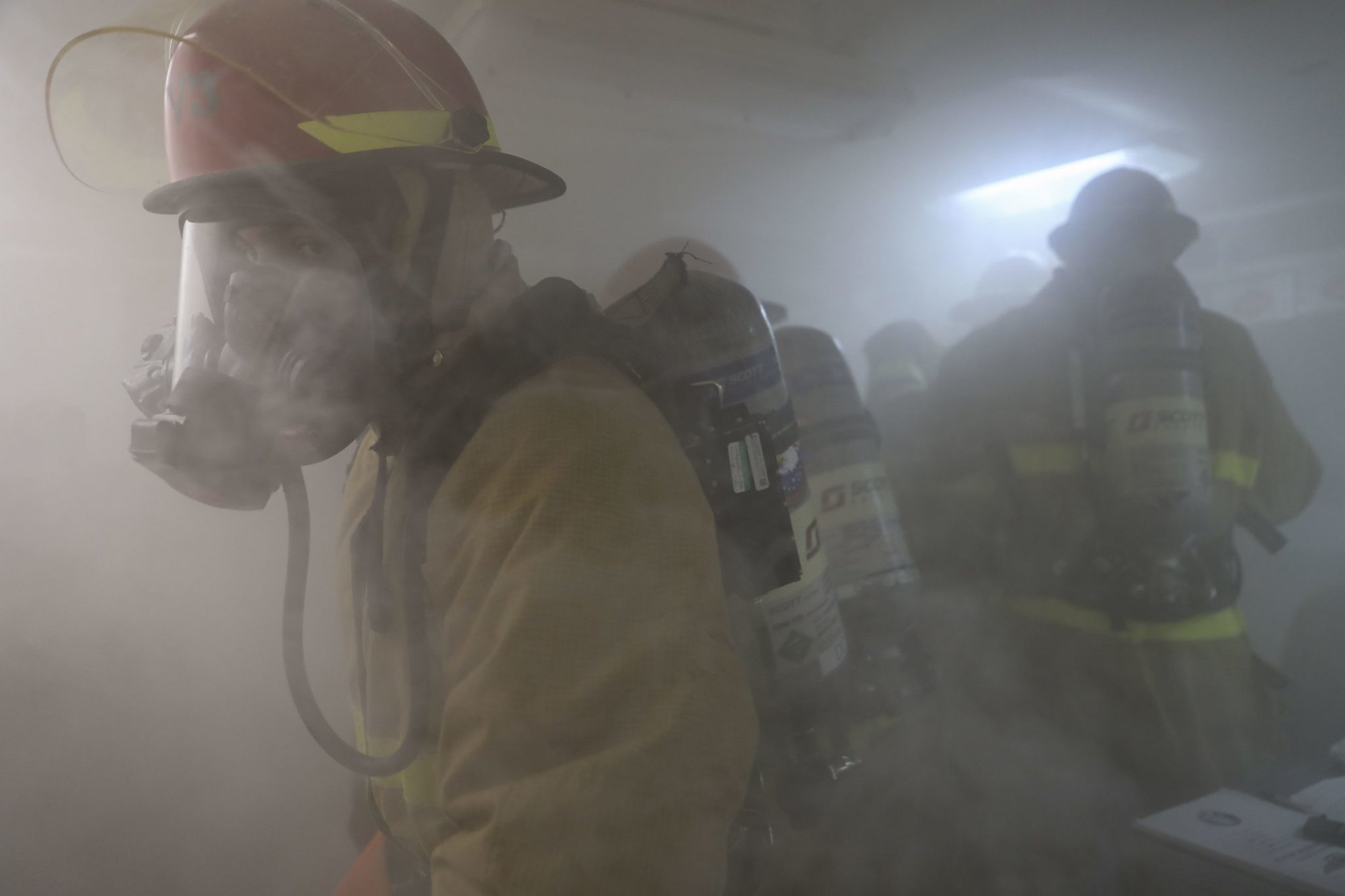 Fletterich said that he followed the advice of his civilian physician and on Sept. 14 requested a temporary medical exemption from the mandate. Fletterich sought the reprieve because of studies, mostly from overseas, that suggested he might have a heightened immunity against the disease, compared with those who received vaccines.
Based on testing he received in September, Fletterich told Coffee or Die he knew he had three times the antibody protection after recovering from the disease than what a shot could give him. And he was concerned about the lack of large-scale studies on patients who receive the shot so soon after acquiring the virus. Would a COVID-19 vaccination hurt his health?
Shortly before Fletterich launched his initial request for a waiver, a study on COVID-19 reinfection rates in Kentucky was published. Researchers found that patients who contracted the disease and remained unvaccinated were more than twice as likely to be reinfected with the illness, compared with those who recovered from the malady and got vaccinated.
"If you have had COVID-19 before, please still get vaccinated," said Dr. Rochelle Walensky, the director of the Centers for Disease Control in Atlanta. "This study shows you are twice as likely to get infected again if you are unvaccinated. Getting the vaccine is the best way to protect yourself and others around you, especially as the more contagious Delta variant spreads around the country."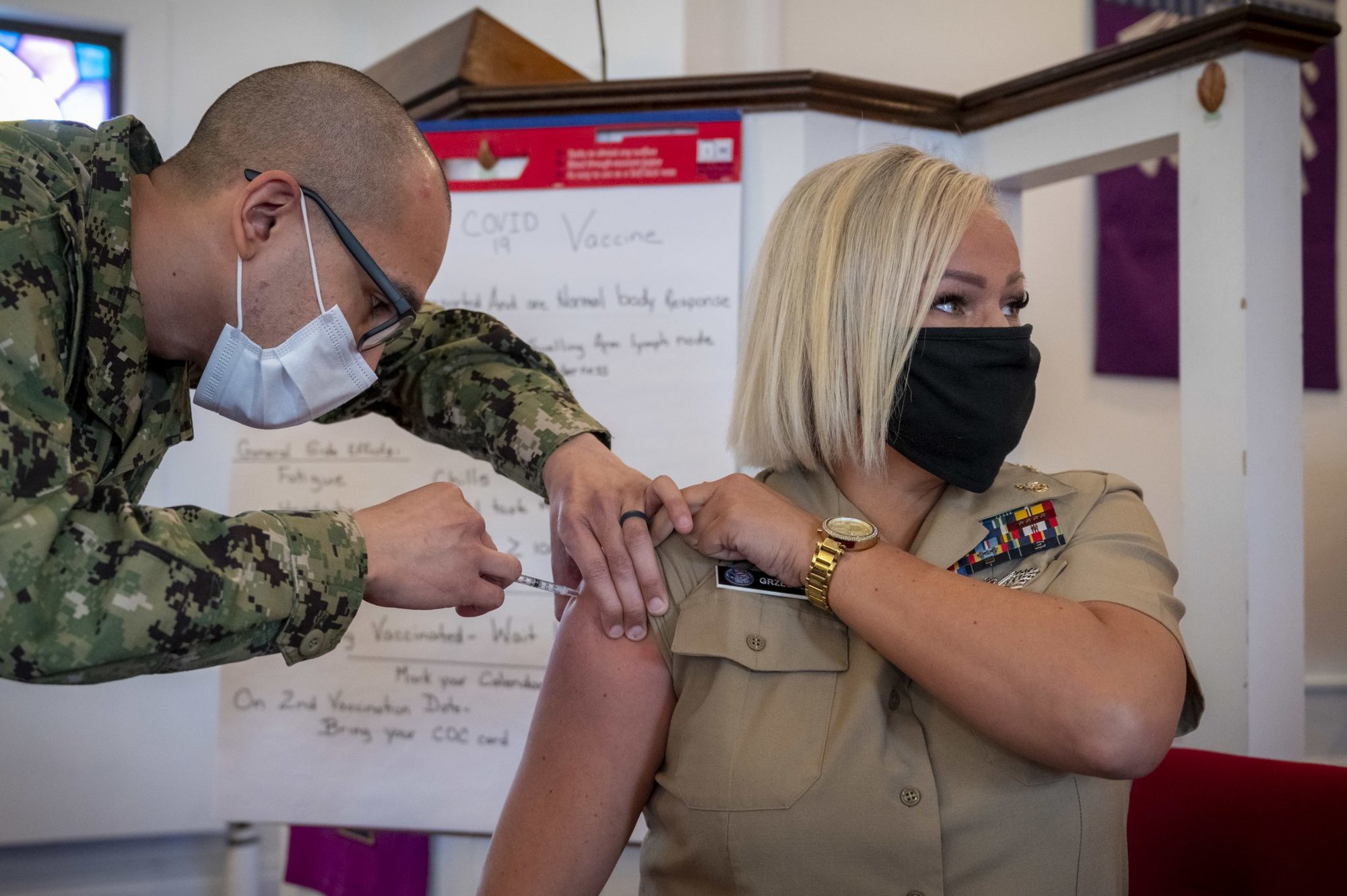 It remains unclear if that study was on the mind of Fletterich's senior medical officer, Cmdr. Daniel J. Monlux. A form letter from Monlux denied his exemption request on Sept. 15.
And that, Fletterich said, is where the Navy violated its own rules, which require that all sailors be "evaluated for preexisting immunity, screened for administrative and medical exemptions, and/or evaluated for the need for medical exemptions to immunizations."
On Nov. 13, Fletterich sent up his chain of command another request for a temporary waiver from the vaccine mandate. The timing was important. For him to be fully vaccinated by Nov. 28, he would need to receive a shot by Nov. 14.
He'd been underway on board the carrier since Nov. 4, which added urgency to his request.
"Since the denial of my initial exemption request, I have been trying in good faith to determine the correct process for seeking review of that denial to appeal it and any other administrative options that remain available to me to protect my health, as it is Navy policy that I am responsible for ensuring my own medical readiness," he wrote. "I have sought answers from Navy medical personnel, from Navy JAG personnel, and from my own chain of command regarding remaining avenues to gain fair review."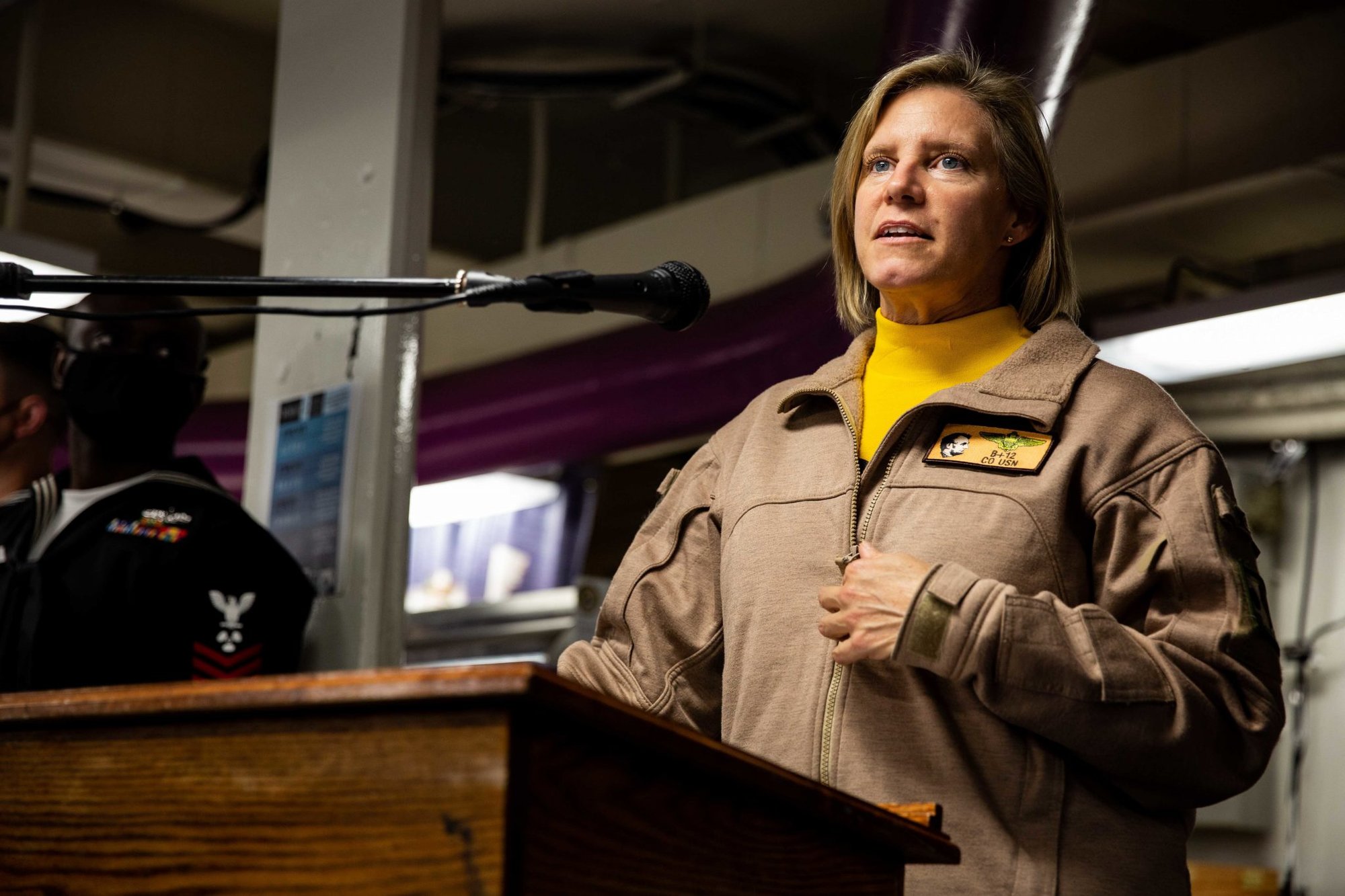 On Nov. 15, Capt. Amy Bauernschmidt, the Lincoln's commanding officer, not only denied Fletterich's request but wrote in her message that she was the final authority on the matter. There could be no appeal.
The same day, Fletterich received an adverse FITREP recommending against promoting him or even retaining him in the Navy, according to the legal filings.
He was slated to pick up commander on Dec. 1. On Nov. 18, he received a message from Naval Personnel Command in Millington, Tennessee, informing him that while he remains "selected" by the promotion board, he can't be promoted or frocked with the higher rank.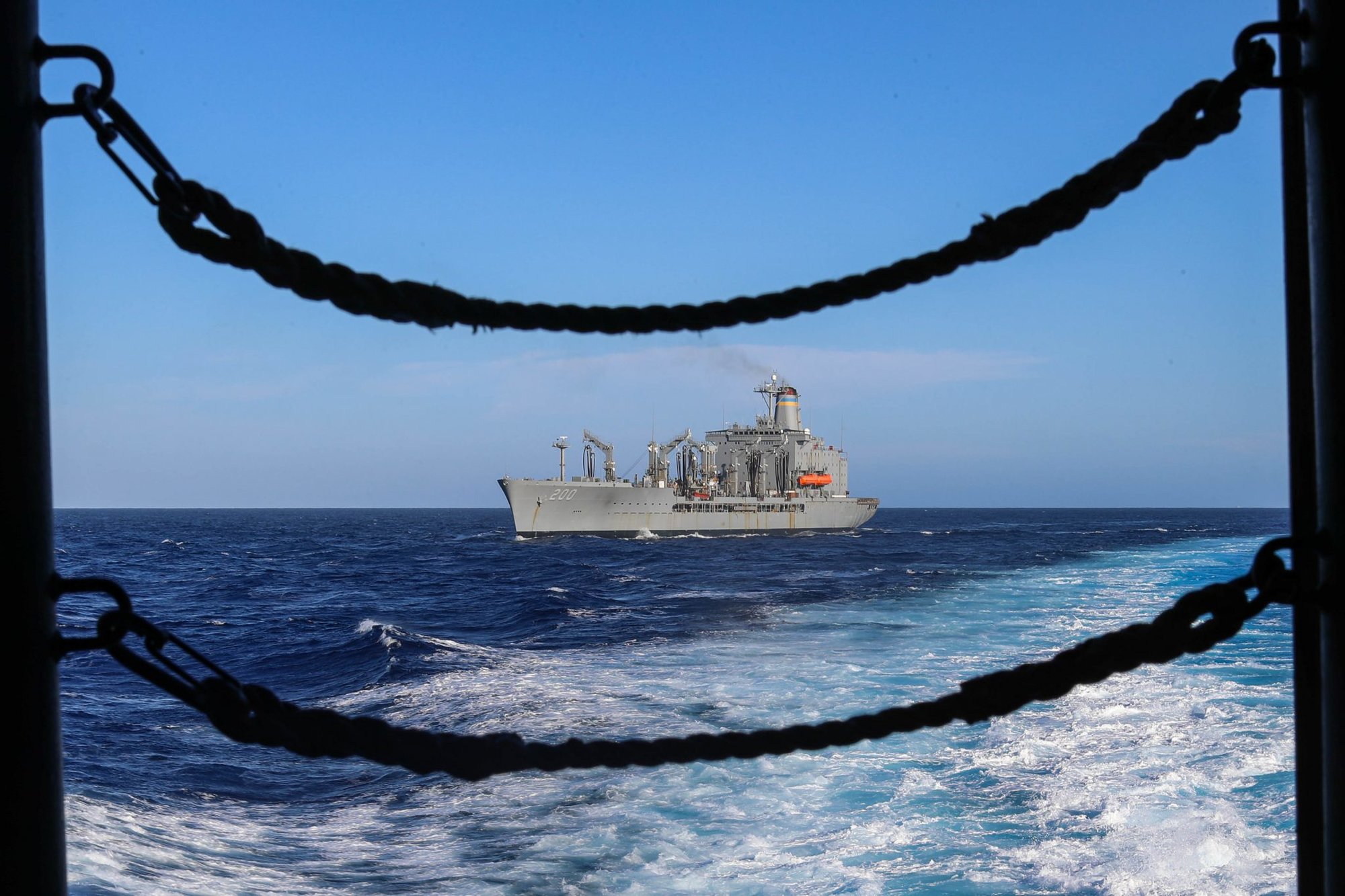 A career surface warfare officer who commissioned out of Ohio State University, Fletterich continues to serve as the carrier's auxiliaries officer. Auxiliaries officers report to a chief engineer and help maintain vital systems, such as a warship's electrical or propulsion machinery.
Fletterich previously served on board the guided missile destroyers Ross and Kidd and the guided missile cruiser Cape St. George.
Homeported at California's Naval Air Station North Island, the Abraham Lincoln returned from sea on Dec. 3, following exercises that included flight operations, underway replenishments, damage control, and Naval Special Warfare maneuvers.
Read Next: What We Know About Omicron, the New COVID-19 Strain