Three years after ISIS declared a caliphate in Raqqa, Syria, its ability to take more territory had crumbled. With constant coalition airstrikes and special operations forces weakening the jihadist group, its capability to effectively fight back was waning. Once a force to be reckoned with — with foreign fighters flooding in from all over the world and a revenue stream of $80 million a month from oil smuggling and other ventures — the terror group literally had its own jihadist-style economy.
At one point, it controlled 40 percent of Iraq. By April 2017, however, it only laid claim to 7 percent of Iraqi territory, including Mosul. But it would soon lose that as well.
With a Patagonia hat, a tactical long-sleeve shirt, and Gatorz glasses, Ephraim Mattos fit the bill of a typical Western volunteer based in Erbil, Iraq. However, as a former U.S. Navy SEAL, there is nothing typical about Mattos. He went to Iraq as a member of the Free Burma Rangers (FBR), a humanitarian organization operating in some of the world's most dangerous places. According to FBR's website, they are "a multi-ethnic humanitarian service movement working to bring help, hope and love to people in the conflict zones of Burma, Iraq, and Sudan." After spending a few days at a safehouse, Mattos and his team headed west to Qaraqosh, Iraq — an ancient Christian city.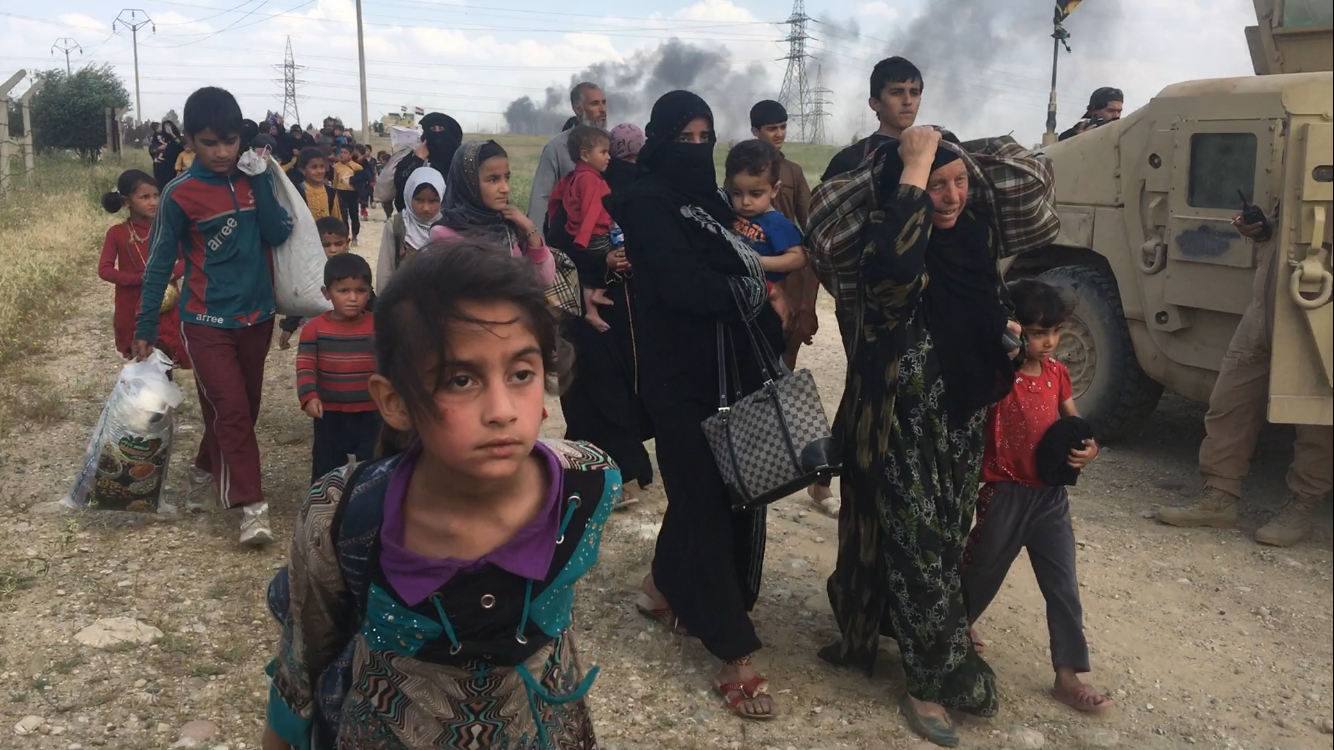 This is also where, for the first time, Mattos saw the destruction ISIS left in their wake. The city's churches were burned to the ground, crosses had been ripped from their steeples, and homes and buildings were deserted. The community had been butchered, enslaved, and targeted for eradication.
Qaraqosh had been liberated for close to a year by the time Mattos arrived, and he witnessed the Christian community sending a bold message to ISIS.
"Their town had been decimated. Machine gun holes on the sides of the buildings — everything was rubble. Still, they were erecting these giant crosses as kind of a big middle finger to ISIS," Mattos recalled.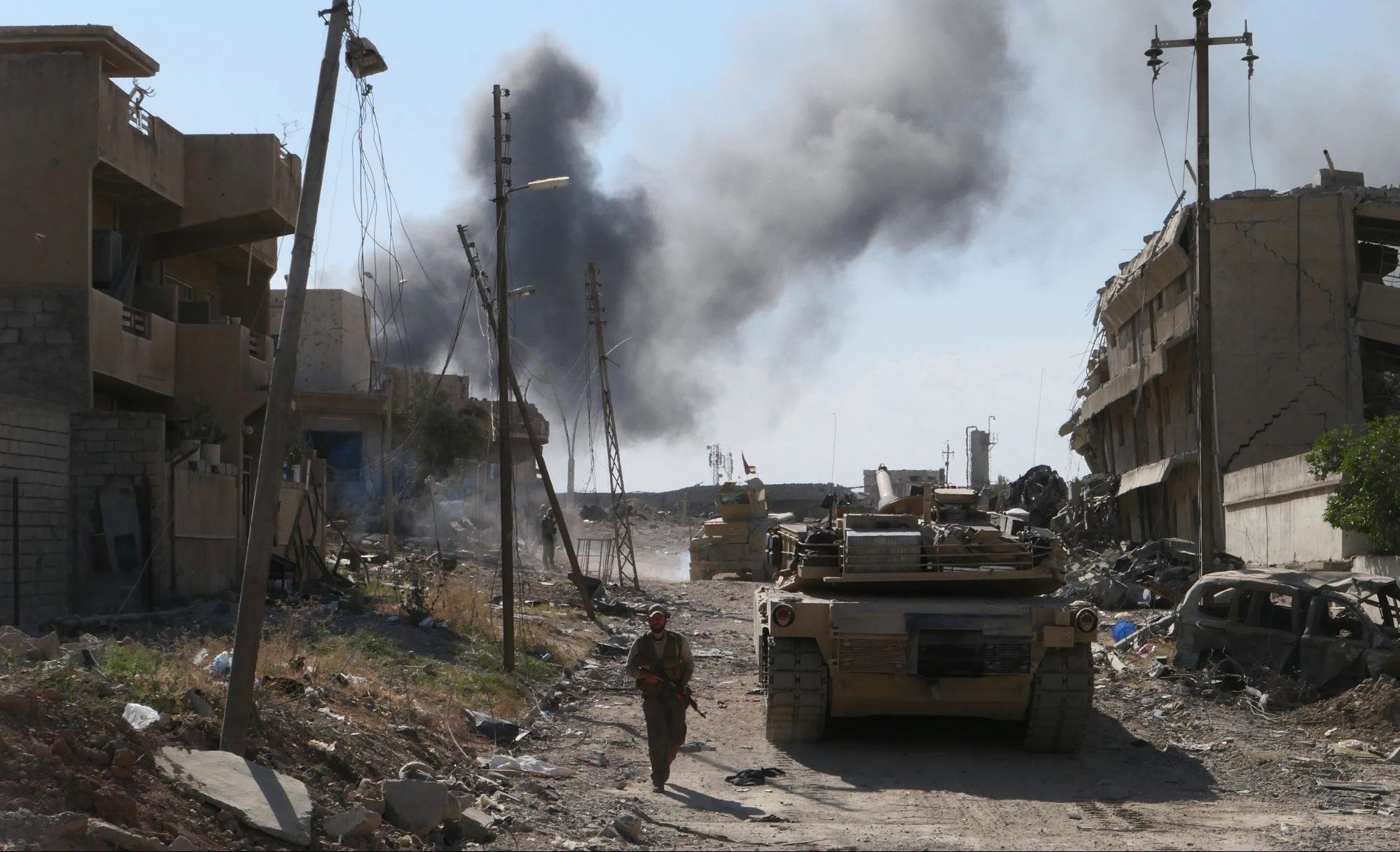 Trained as a sniper, Mattos didn't have access to same type of gear that he used while in the SEAL teams. Instead, he carried a Yugoslavian AK47 and a tactical vest he purchased from a local shop. He wasn't in Iraq to engage the enemy — at least not initially — but to provide medical support. However, what he could offer was limited to what he learned in the military: basic TCCC (tactical combat casualty care).
His time in Qaraqosh was short-lived though; the Free Burma Rangers were being called to the frontlines in Mosul.
The farther the team moved into Mosul, the worse the carnage became.
"We would come across entire blocks where there was not a building standing, [and there were] rotting bodies in the street, twisted bodies," Mattos said. "The stench was awful — dogs and cats were eating the bodies. The smell of rotting bodies en masse is one of the most horrible smells you can imagine. […] It almost brings you to your knees."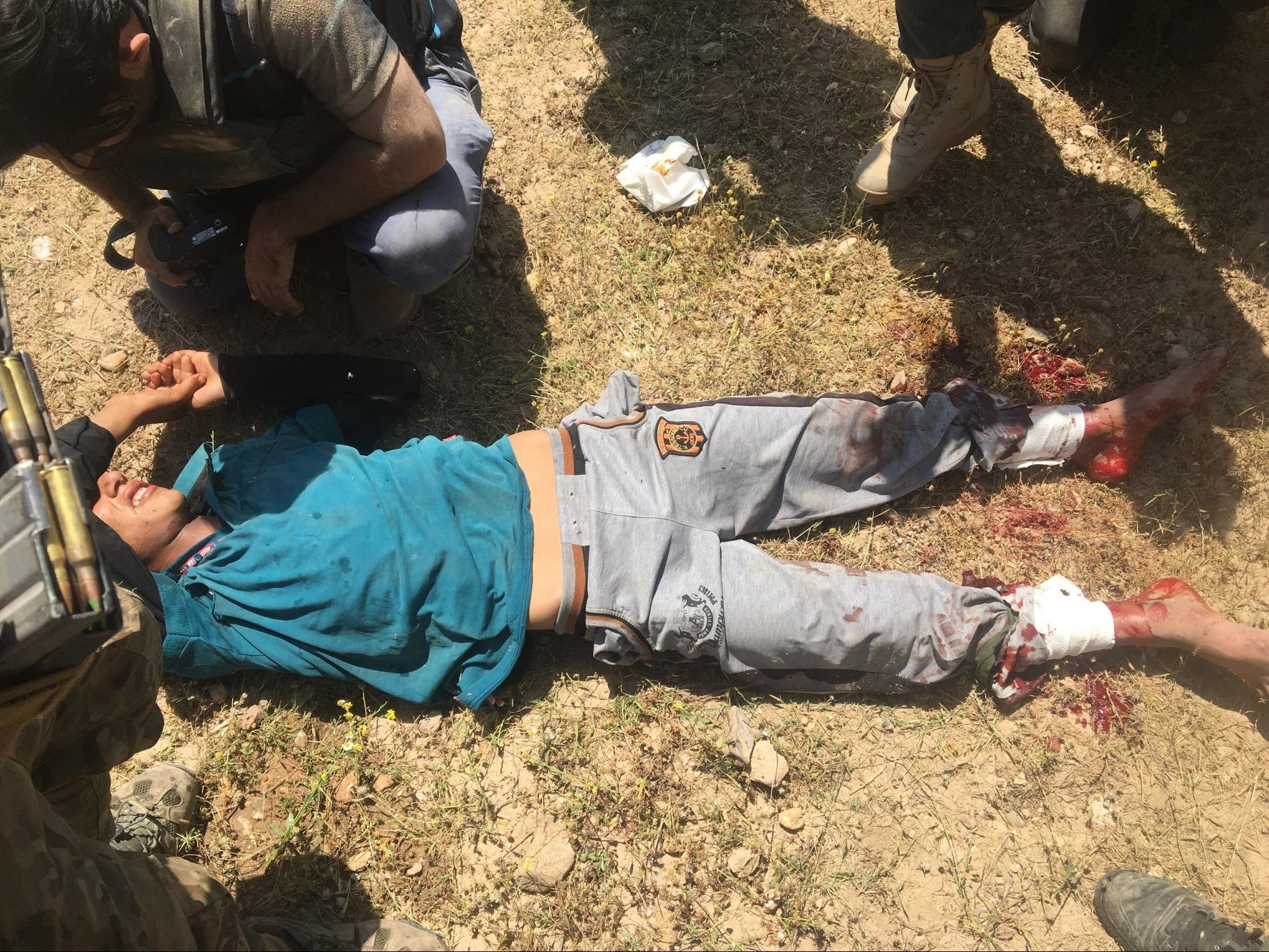 As the Free Burma Rangers moved closer to the Tigris River, the cruelty of ISIS became more visible. They saw 30 to 40 cars lining the street, all burned. In addition, some vehicles sat in craters or on rooftops. Fifteen- to 20-foot craters were formed by whatever ordnance had been dropped from above, said Mattos.
"A lot of civilians were buried alive," the former SEAL said. To this day, volunteers work around the clock to clear and remove the thousands of bodies that were left among the rubble during the offensive to retake Mosul.
A little girl had been shot in the face by ISIS; her father was shot in the legs as she tried to flee. As a medic, Mattos saw it all.
On May 4, 2017, Mattos and his teammate, Sky Barkley, were pinned down by ISIS snipers behind a Humvee when an Iraqi Humvee pulled up next to them. The doors swung open, revealing soldiers who required treatment.
With an active sniper in the area bound to complicate the situation, Barkley told the Iraqi soldiers that they were not in the right place — they needed to move to a nearby hill for help.
Later, Mattos had the chance to look at the soldiers' injuries. One soldier's stomach was split open, his intestines hanging out. Mattos had no idea how to treat the wound, but fortunately, Barkley did.
"He took a water bottle and got the intestines wet," Mattos said. "Then he took a plastic bag and laid it on top of the guy's intestines. He wrapped his waist. I remember the soldier being completely pale, foaming at the mouth. His buddy holding his hand, worried he was going to die."
Life on the front lines was brutal, and sleep never came easy. If it wasn't exhaustion and mosquitoes plaguing their efforts, it was Iraqi soldiers rousing Mattos and his teammates every few hours to go treat people walking down the road.
Mattos still remembers the last person he treated before returning home. The Iraqi woman was bleeding heavily, the blood visibly soaking through her hijab. He asked her if he could take a look at the wound; after receiving permission, he pulled out his trauma shears to cut through the fabric.
She grabbed my arm and dug her nails into it. I hated it. I hated causing her pain.
"I cut across her hijab on top of her collar and found a tennis-ball-sized [piece] of flesh had been taken out of her left breast, indicating a shrapnel injury," Mattos said. "The only thing I could do to treat it at that point was to stuff it with iodine and gauze. I pressed it into the wound. She was in a lot of pain. She didn't scream. She grabbed my arm and dug her nails into it. I hated it. I hated causing her pain."
Just as he finished dressing the wound, he saw more blood. She had the same type of injury in her armpit.
As much as the situation may have warranted it, there was no time to lament over the woman's disposition. He simply pushed forward and treated the additional injury.
Mattos never sought notoriety during his time in Iraq, but notoriety eventually found him. During one firefight with ISIS, he and his fellow teammates were caught on video risking their lives while returning fire and maneuvering from behind a tank.
The video went viral, with Mattos visibly laying down cover fire for the leader of the Free Burma Rangers, David Eubank. Eubank darted out from behind the tank, completely exposing himself to enemy fire in order to rescue a girl pinned down in a pile of bodies. Mattos and his teammate continued firing in the open until Eubanks safely returned, the young Iraqi girl safely in tow.
Mattos reflects on moments like that and notes that he saw more action in Iraq than he did during his time in Afghanistan as a SEAL.
"There wasn't much destruction during my time in Afghanistan," Mattos said, describing combat in Afghanistan as a different beast than the urban fighting in Iraq. "It was rural, treeline to treeline, shootouts followed by gun runs from A-10s or Apaches. We never took a single casualty. In hindsight, the fighting in Afghanistan seemed like child's play compared to the assault on West Mosul."
Mattos continues his humanitarian work today, but also took time to author a book that memorializes his time in Iraq. "The City of Death: Humanitarian Warriors in the Battle of Mosul" offers an in-depth account of the challenges Mattos and the Free Burma Rangers faced in a fight that didn't receive the same amount of attention as the previous wars in Iraq. With "City of Death," Mattos and co-author Scott McEwen (of "American Sniper" fame), ensure that stories of the losses they endured and the victories they shared will not be forgotten.