Navy SEAL Lt. Thomas "Tommy" Norris and South Vietnamese naval commando Nguyễn Văn Kiệt pushed off from the shore in an abandoned sampan while dressed as Vietnamese fishermen. The pair were on an impossible mission to find Iceal "Gene" Hambleton, a US Air Force navigator who was shot down over Quang Tri Province and had been on the run from more than 30,000 North Vietnamese soldiers.
All previous rescue attempts had been failures — eight aircraft were shot down, 14 Americans killed, two of the rescue team captured, and two more missing in action. The largest search and rescue effort of the entire Vietnam War had dwindled down to the efforts of a handful of Navy commandos.
Two nights prior to their risky undercover paddle, Norris led a five-man patrol to rescue Lt. Mark Clark, a forward air controller who was shot down while searching for Hambleton.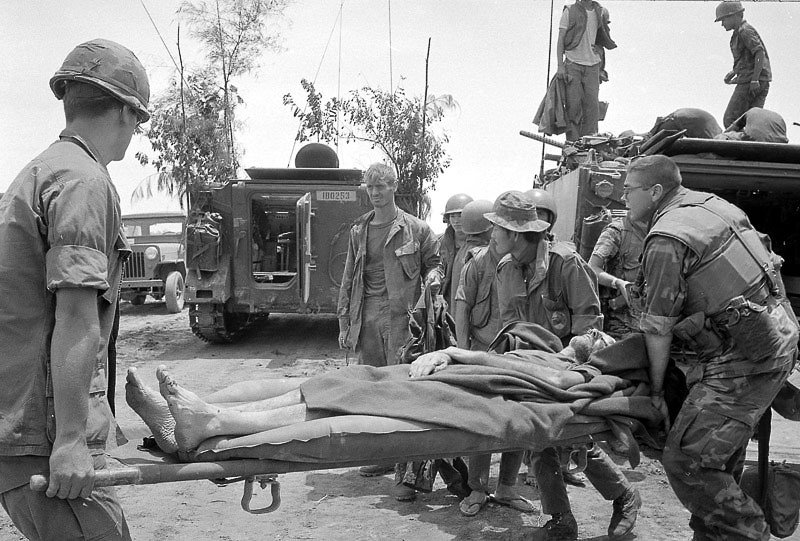 Clark had received a cryptic message that instructed him to float down the Cam Lo River: "When the moon goes over the mountains, make like Esther Williams and get in the Snake and float to Boston." He needed to go to the river and head east.
As Norris moved toward the riverbank, he heard Clark's heavy breathing before he spotted the downed pilot floating in the river. However, a North Vietnamese Army patrol was crossing the same area, forcing Norris to maintain cover and helplessly watch Clark float by. For the next two hours Norris searched the water for any signs of the missing aviator. At dawn — and 2,000 meters behind enemy lines — Norris and his team rendezvoused with the American pilot and brought him safely back to a forward operating base. That protection lasted only hours as they were hit with mortars and rockets that decimated their South Vietnamese partners, cutting down the force by nearly half.
Hambelton had called airstrikes on NVA supply lines from his emergency radio while simultaneously evading capture. Hambelton's health was fading fast after more than a week's time on the run with little food and contaminated water in his stomach. After a forward air controller informed Norris that Hambelton was not hitting his calls on a time schedule and when he did he barely could talk, Norris asked for volunteers. The only other commando that would join him on the one-way rescue mission was Kiệt. They were determined to not let Hambleton fall into the enemy's hands.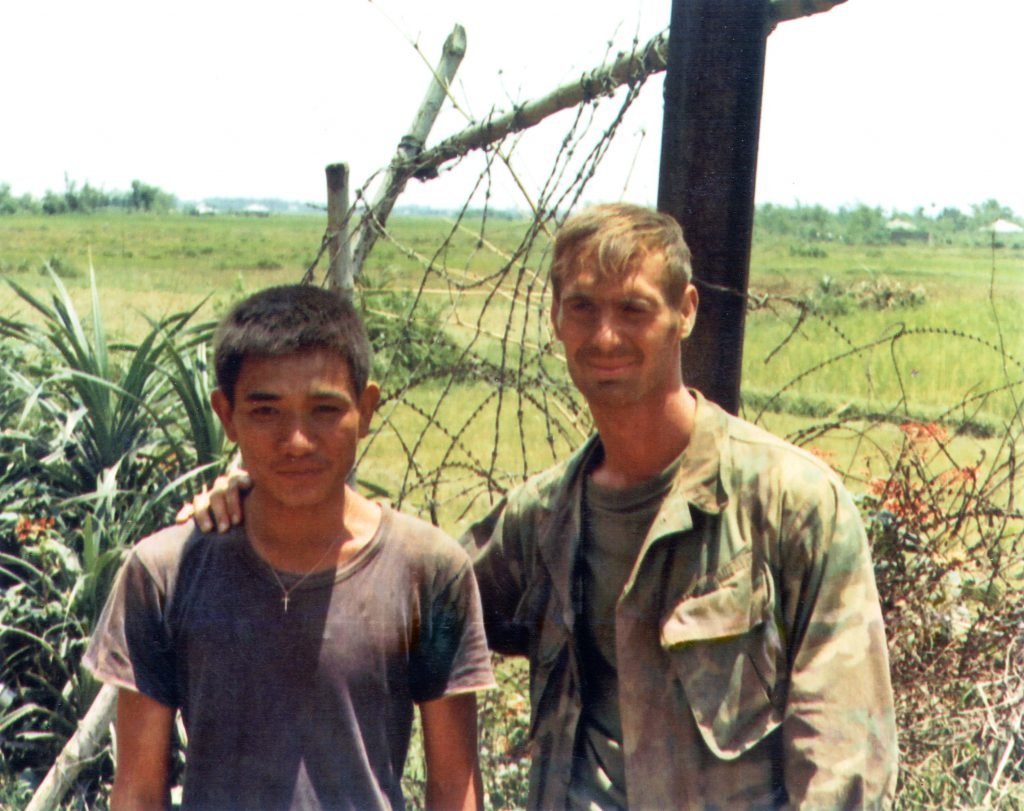 Hambleton, a navigator by trade, was an avid golfer and could envision the layouts of golf courses in his mind. Knowing the NVA were monitoring their radios, the rescue planners ingeniously relayed cryptic messages as they had with Clark, but used navigation points of Hambleton's favorite golf courses this time.
"You're going to play 18 holes and you're going to get in the Suwannee and make like Esther Williams and Charlie the Tuna," Hambelton said in an interview. "The round starts on No. 1 at Tucson National."
The No. 1 at Tucson National is 408 yards southeast, information only he would know, and he traveled that distance through enemy minefields to the river. Seeing the precise locations of the the water hazards or the fairways of his favorite golf courses in his mind acted as a mental compass through the jungles of Vietnam — and led him to a banana tree grove that provided some sustenance to his malnourished body.
Hambleton hugged the bank of the river for three long days and nights. Clinging to life, Hambleton saw two men paddling quietly up the river, both carrying AK-47s and dressed as fishermen. As the most-wanted man in the region, his first thought was to be afraid. And then his delirious focus noticed Norris' eyes — an American. After 11 days on the run, Hambleton was helped into the bottom of the sampan and was covered in bamboo with instructions to lay motionless. Norris and Kiệt feared waiting until nightfall would worsen his condition, so they returned back the way they came.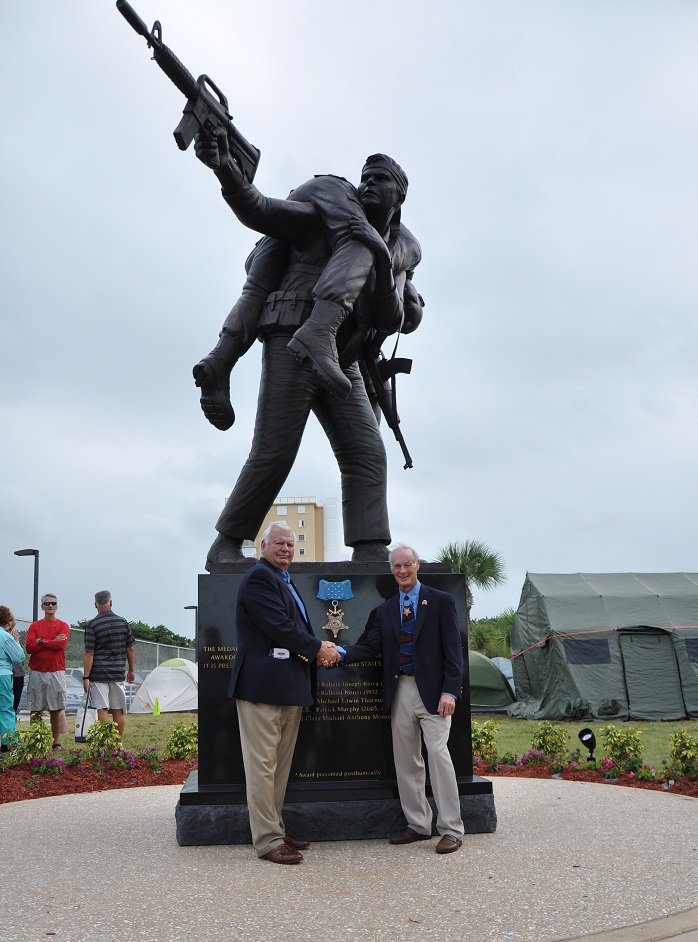 They passed numerous NVA positions, tilting their heads away from the enemy's menacing glares. When a suspected enemy machine gun position opened up on their boat, Kiệt pulled the sampan to the shore to conceal it behind some vegetation. Norris called in close air support, hoping to pin down the enemy and allow to get the rest of the way back to the FOB. The plan worked.
Norris had successfully rescued both Clark and Hambleton and was awarded the Medal of Honor for his actions between April 10 and April 13, 1972. Kiệt was one of two South Vietnamese soldiers to be awarded the Navy Cross during the war. The rescue even garnered Hollywood's attention, and Gene Hackman took the role starring as Hambleton in the movie Bat*21.
Norris continued his military service in Vietnam and participated in a historic reconnaissance operation where he was shot in the head and eventually lost an eye while providing suppressive fire while his SEAL element retreated to the water for exfiltration. When Norris became too wounded to escape the ambush, another Navy SEAL named Mike Thornton, who later became a founding member of SEAL Team 6, charged through the onslaught of enemy fire back to Norris's position and rescued him. This was only the third time in US military history that a Medal of Honor recipient rescued another Medal of Honor recipient.