Two Navy SEALs, an Army Ranger, a Marine fighter pilot, and more than a dozen other service members have filed a lawsuit claiming the Pentagon's COVID-19 vaccine mandate is not accommodating religious exemptions. As the military's first COVID-19 vaccine mandate deadline arrives Tuesday, Nov. 2, the lawsuit with nearly two dozen plaintiffs is asking a federal judge to block the mandate for all service members and contractors.
Unlike a previous suit, the 23 plaintiffs are asking a judge to grant class-action status to the suit as it seeks to represent "all others similarly situated" in the military. The suit also takes aim at the September mandate that covers all Pentagon employees, including civilians and contractors.
Liberty Counsel, a law firm that specializes in evangelical Christian causes, filed the class-action suit against President Joe Biden, Secretary of Defense Lloyd Austin, and Secretary of Health and Human Services Alejandro Mayorkas in the United States District Court for the Middle District of Florida on Oct. 15.
"No service members should be forced to choose between dishonorable discharge by the Nation they love or sinning against God by violating their sincere religious beliefs," the lawsuit reads. "This Court must protect the rights of these military heroes and remove from the Republic the stain of government coercion of conscience."
The 23 listed plaintiffs include 18 military members who are anonymous in the suit but include significant information about their careers and religious beliefs. Collectively representing every branch of the military, the plaintiffs include two Navy SEALS, a Navy explosive ordnance disposal officer, one Army Ranger, and a Marine Corps F/A-18 pilot who lists himself as a "Top Gun graduate." The plaintiffs also include five civilian contractors.
All claim strong religious objections to COVID-19 vaccination, with 22 citing Christian beliefs and one Marine captain identifying as Muslim. All cite the use of abortion-derived cell lines in the testing of currently available vaccines as antithetical to their religious views.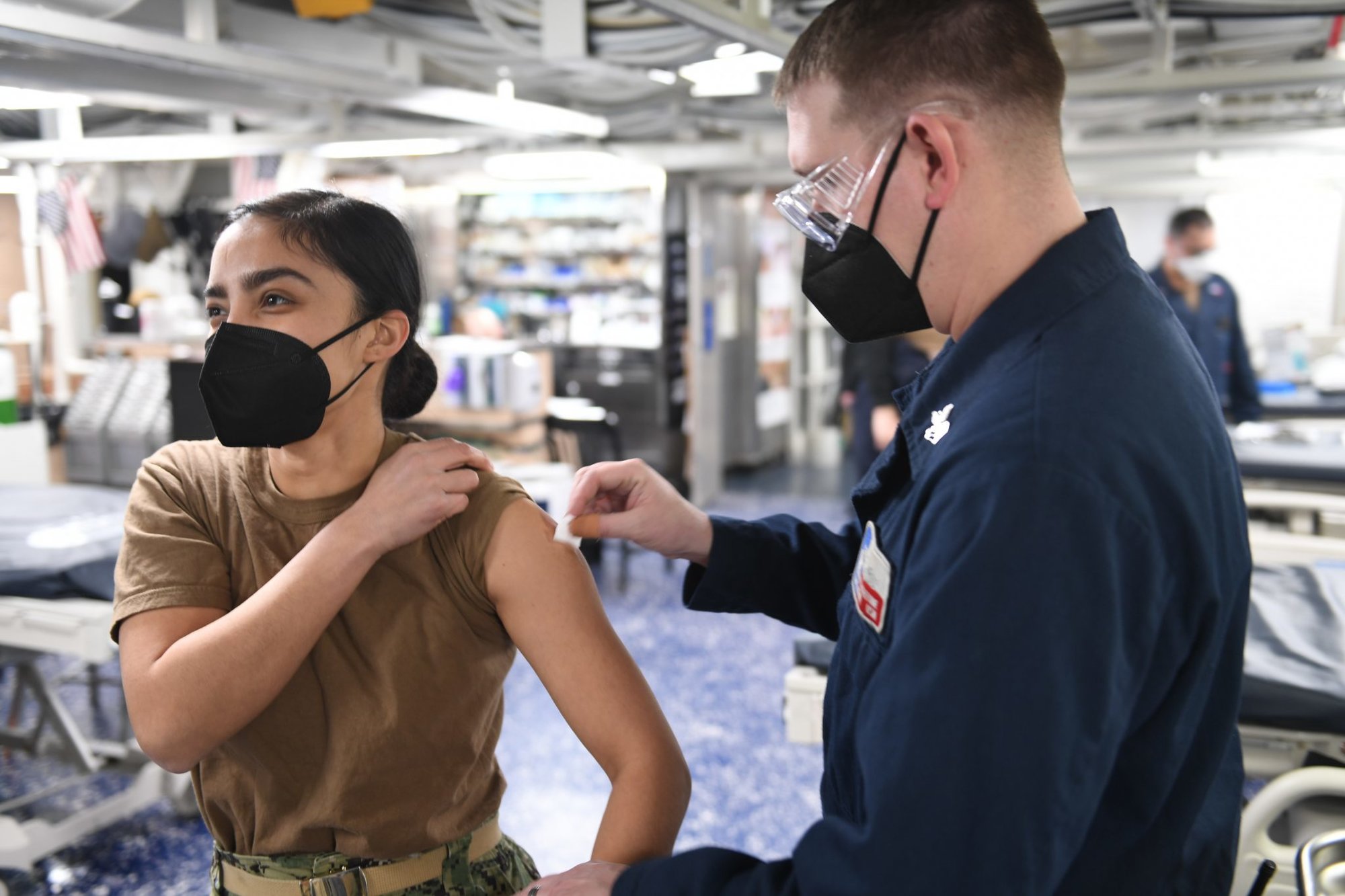 A short biography of one woman among the plaintiffs tells in the suit a story of her becoming pregnant after a rape, then seeking an abortion. Afterward, the lawsuit reads, the woman felt "like a murderer, and punished herself because she felt unworthy. This behavior only stopped after her husband caught her punishing herself," inspiring a religious awakening.
Another plaintiff, an Air Force major, "has a strong conviction that God will judge 'hands that shed innocent blood' and he cannot align himself with such deeds."
Vaccines are widely, though not universally, endorsed by religious leaders. The Pope has said that Catholics may receive the Moderna and Pfizer vaccines without the risk of sin, though the Vatican has noted that the Johnson & Johnson vaccine, which was developed from abortion-derived cells rather than just tested on them, is morally problematic. However, in a recent statement, Vatican officials made clear that the higher moral calling is to receive a vaccination in order to not pass on the virus to others.
Beyond religious dogmas, plaintiffs also said they have suffered unfair consequences by simply submitting requests for exemptions.
The Army Ranger claimed a superior officer had told him that applying for a religious exemption would "put a target on him." A Marine Corps second lieutenant complained that, upon submitting his request for a religious exemption, he was removed from his training company. And a Marine Corps lance corporal "has been told by several non-commissioned officers that 'it is unlikely your religious exemption request will be approved,' and that 'they're just going to deny them all.'"
The suit seeks a temporary restraining order, preliminary and permanent injunctive relief, and declaratory relief against enforcement of the federal mandate.
This lawsuit follows in the footsteps of another recent court case in the US District Court for the Northern District of Florida, where Defending the Republic, a legal organization founded by beleaguered 2020 election lawyer Sidney Powell, filed a suit on behalf of 16 military plaintiffs looking for an immediate restraining order on imposition of the mandate.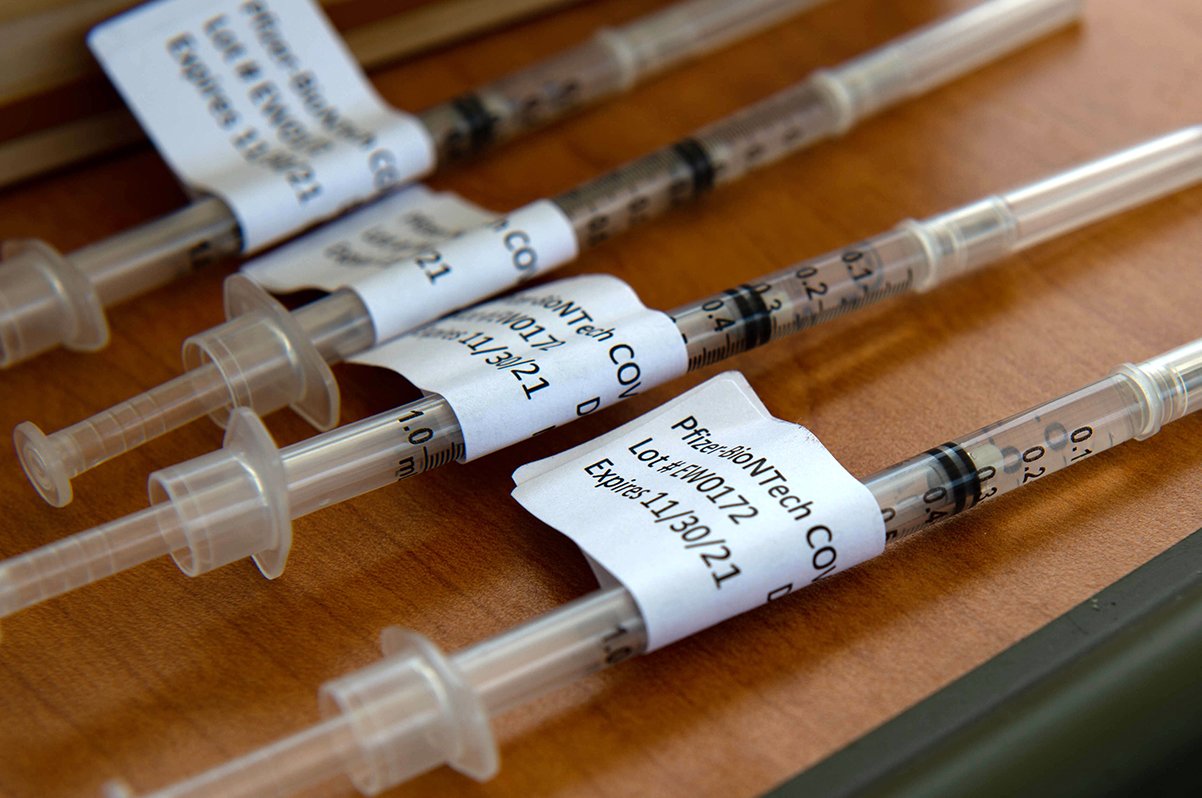 The Powell lawsuit largely centered around technicalities in the Food and Drug Administration approval process and was not aimed directly at religious exemptions, although some of the plaintiffs had requested them. The next hearing in that case is scheduled for Wednesday.
While that lawsuit was narrowly tailored after its initial filing to affect only its specific plaintiffs, this new suit is looking to stop, at least temporarily, enforcement of the mandate across the board for anyone requesting religious exemptions. As of late October, no branches of the military had reported granting any religious exemptions to the COVID-19 mandate.
The current deadlines for each branch are Nov. 2 for the Air Force and Space Force, Nov. 28 for the Navy and Marine Corps, and Dec. 15 for the Army. Guard and Reserve elements' deadlines are later than those of their active-duty counterparts.
Assistant to the secretary of defense for public affairs John Kirby said Monday that 99% of active-duty sailors had received at least one dose of a vaccine, as had 93% of Marines, 97% of airmen, and 90% of soldiers. He also said Austin was entrusting enforcement of repercussions for missing the mandate deadline to the judgment of individual commanders. "The Secretary wants them to exhaust other measures" before moving to punitive outcomes, Kirby said.
"Can we promise you there will be absolute uniformity across the board?" Kirby said. "No, and we wouldn't want to promise that, because it wouldn't be the same way we handle orders violations for other offenses as well."
Read Next: