Monday, Nov. 29, the Navy said that only about 700 sailors across the fleet had not yet begun the COVID-19 vaccination process prior to Sunday's vaccine deadline for the Navy and the Marine Corps.
Turns out, it's more like 9,500.
A Navy spokesperson told Coffee or Die Magazine the service could not fully explain the discrepancy between Monday's information and Tuesday's "validated" numbers. "Previous releases reflected a snapshot of data available at that time," the spokesperson said. "Information released (today) reflects validated and the most up to date information."
Overall, the Navy's active-duty vaccination rate is 97.2%, not the 99.8% the Navy claimed it was Monday.
The Marine Corps released final numbers Monday night, with 95% of its active-duty force vaccinated.
The Navy also said Tuesday that about 400 sailors have received temporary exemptions, none of which were religious exemptions.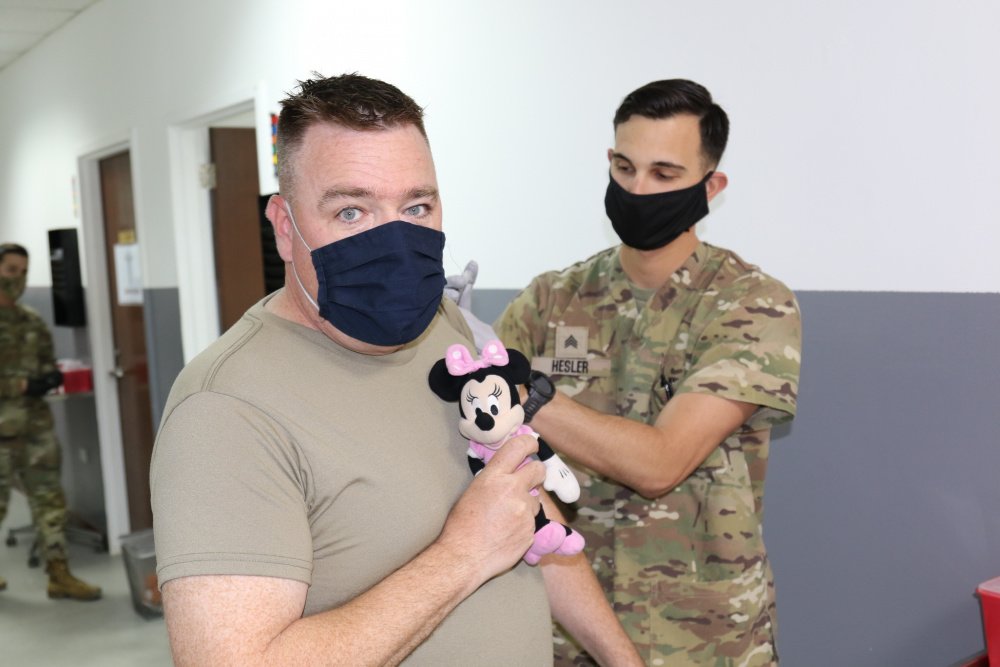 According to the current Navy policy, adopted Nov. 15, any sailors denied an exemption from the vaccine have five days to begin their vaccination series. If they do not, they face separation.
Officers who refuse vaccination will receive adverse special fitness reports, while enlisted members who refuse vaccination will receive adverse special evaluations. In both situations, files will be noted as "member failed to maintain deployability or individual readiness standards by refusing the order to receive the COVID-19 vaccine."
Like under the Marines' guidance, sailors who refuse vaccination will be subject to general (under honorable conditions) discharge and could potentially lose GI Bill benefits. Unearned portions of special pay will be recouped.
The Air Force has already passed its vaccine mandate deadline, with 97% of active-duty airmen at least partially vaccinated as of Nov. 2. The Army's deadline is Dec. 15.
Read Next: