When you're cruising at 80 miles an hour on a custom-built chopper, everything becomes quiet, and it feels like flying. For Liam Kennedy, it's when he finally finds himself free from insecurities and past missteps and finds a balance between self and soul. He is finally at peace.
Kennedy is on a spiritual journey of personal growth. He finds the open road a muse for his artistic endeavors and the evolution beyond who he was yesterday. He loves photography, sleeping under the stars, sharing a drink with others, and burning his socks to start campfires.
"I just wanted that sense of adventure and danger. I guess I've always been addicted to adrenaline," Kennedy said. "Out on the road, I have to rely on myself and what I brought to get to the next destination. Consistently doing this has given me a lot of confidence. It's rewarding to rely on yourself."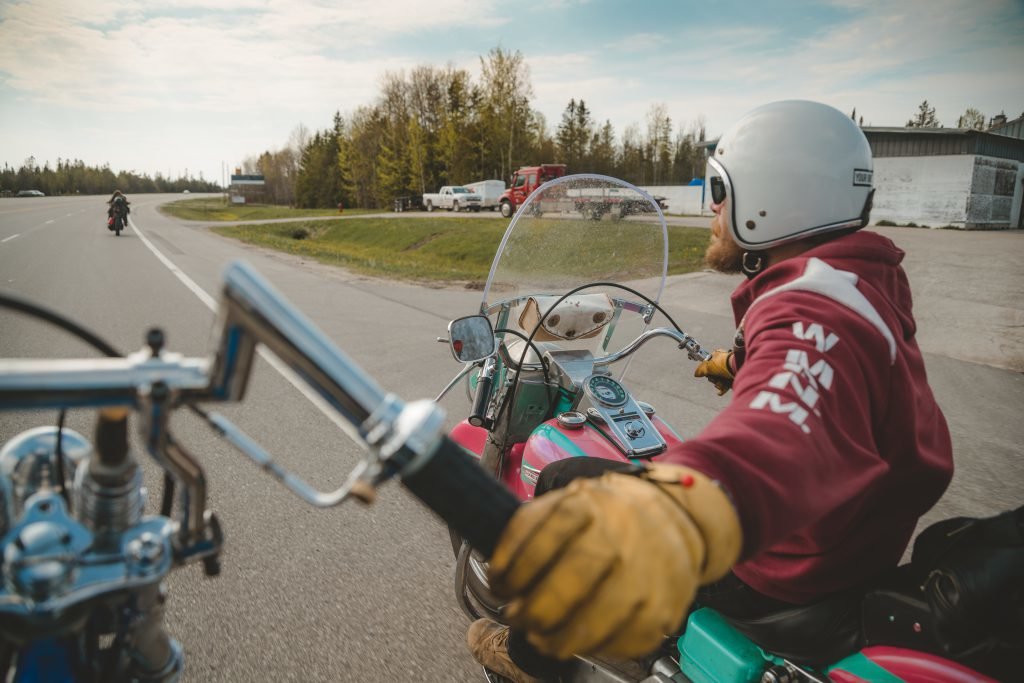 Growing up in Lafayette, Indiana, and looking for an escape, Kennedy joined the Navy at 19 as a mass communication specialist. He was looking for adventure. He spent eight years traveling the world, photographing every niche culture within the Navy. From ship deployments to Navy SEAL training, Kennedy was behind the lens, experiencing the action and documenting his journeys.
"I felt the Navy gave me a sense of discipline and hard work," he said. "I've definitely carried on these traits to my new passion."
Before departing the service, Kennedy began a love affair with another art form.
"I didn't get into riding motorcycles until I was about 22. I was on deployment when an opportunity to buy a bike fell into my lap," Kennedy said. "I took a chance and bought it. Although it would be a few months before I got back home, I was looking forward to riding."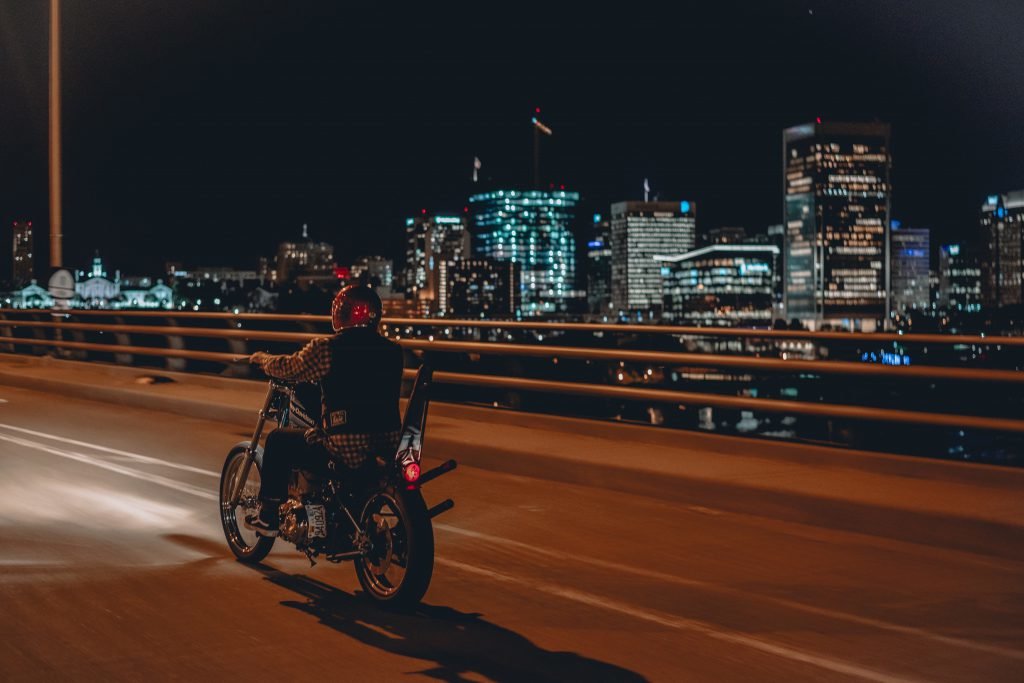 Working on bikes and photography are his forms of creativity, Kennedy said. The idea of traveling with only a motorcycle and backpack for a 7,000-mile trip across the top half of the United States captured his attention and stoked the flame of adventure.
"I took the trip to see if I could do it. I didn't want to be on my deathbed regretting anything. I knew it was going to be dangerous, but what's not?" he said. "I could die walking access the street. The experience and memories outweighed that."
Living without regrets and in pursuit of open-road adventures has also given Kennedy the ability to share the experience with others by bringing an audience to a rarely seen culture through his lens.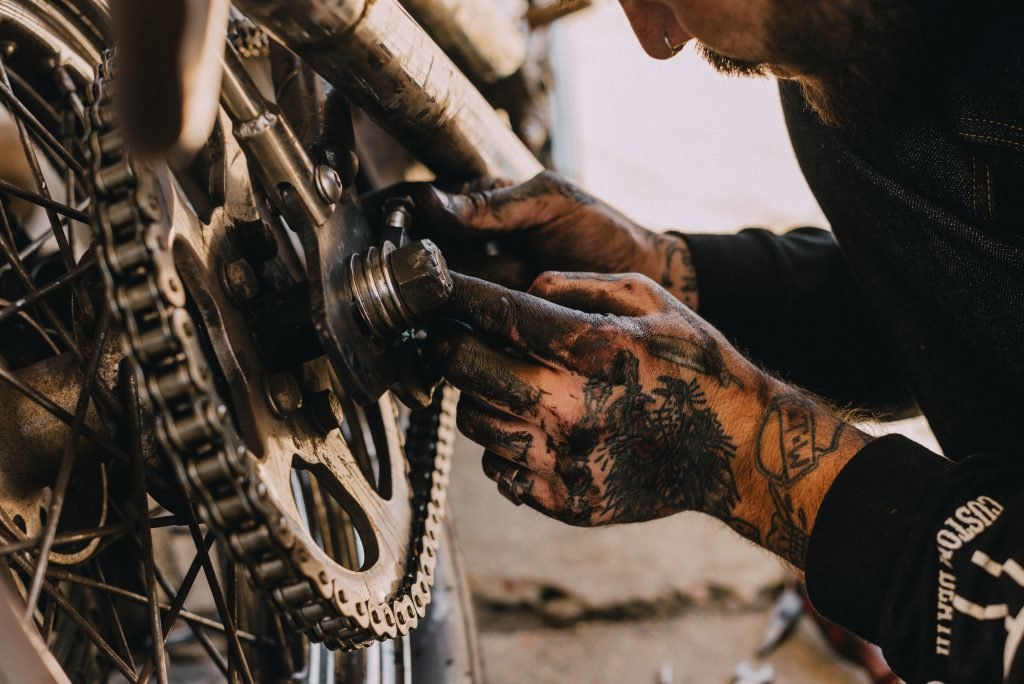 "When I shoot, I want someone to feel like they are with me, experiencing the ride as I do," Kennedy said. "The riding, friendship, landscape, and partying. Through my images, I want to re-create that early morning feeling where you wake up and you have to either find water or another beer to get the day going."
His talents with the lens have led several national publications and organizations to showcase his artwork. In all the hell that was 2020, Kennedy found a few bright spots. His images were featured in DicE Magazine, Choppers Magazine, and internationally in an Australian publication called Greasy Culture. In 2019, he was featured in the Fuel Cleveland art exhibition.
"It was a weird mix because Fuel Cleveland was more or less a motorcycle show," Kennedy said. "I was showcasing my work for bikers and art enthusiasts. It was rewarding to have the people I ride with appreciate my work. I wanted to showcase the amazing motorcycles they created by hand."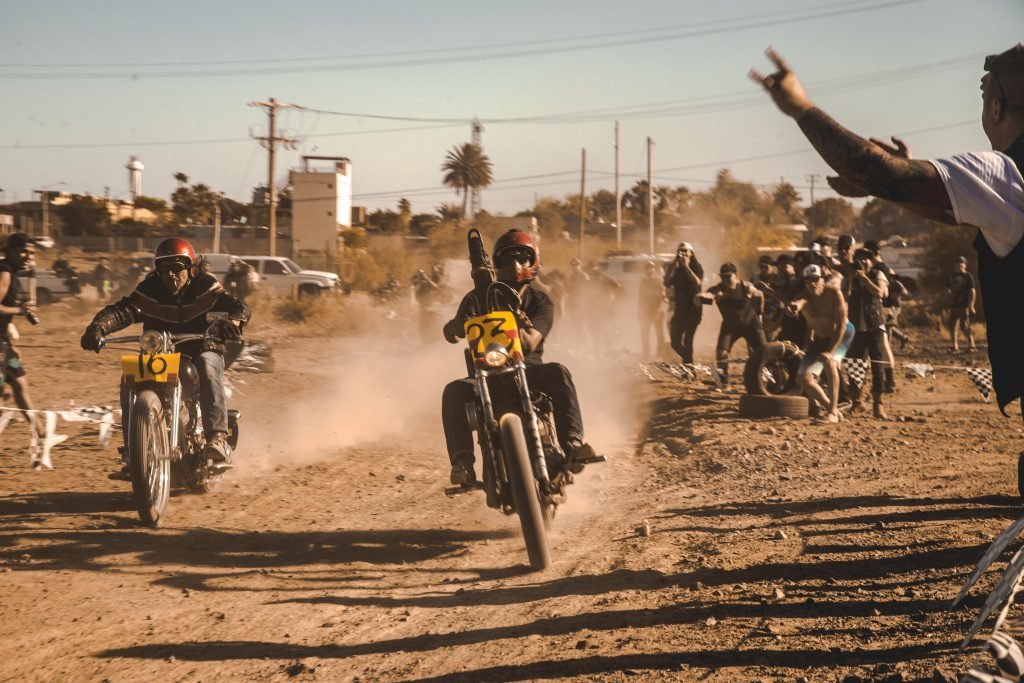 He credits the camera as his all-access pass to highlighting the personal passion the motorcycle community is known for. "While I'm shooting," he said, "I feel like the camera gets me in, and my attitude gives me the ability to stay."
His images show elements of biker culture that generally go unseen. Kennedy positions himself to capture these passing moments of love, friendship, camaraderie, and speed. His images highlight an honesty and timelessness that evoke a mashup of painter Norman Rockwell's illustrations of post-World War II American culture and the biker world's artist-in-residence, David Mann. They are raw, unapologetic, honest, and truly American.
Riding and photography are forms of therapy for Kennedy. This perspective about himself and life seems to resonate through his work. He's found it's sometimes necessary to stop and appreciate the moment, kick off the shoes, take a walk in a river.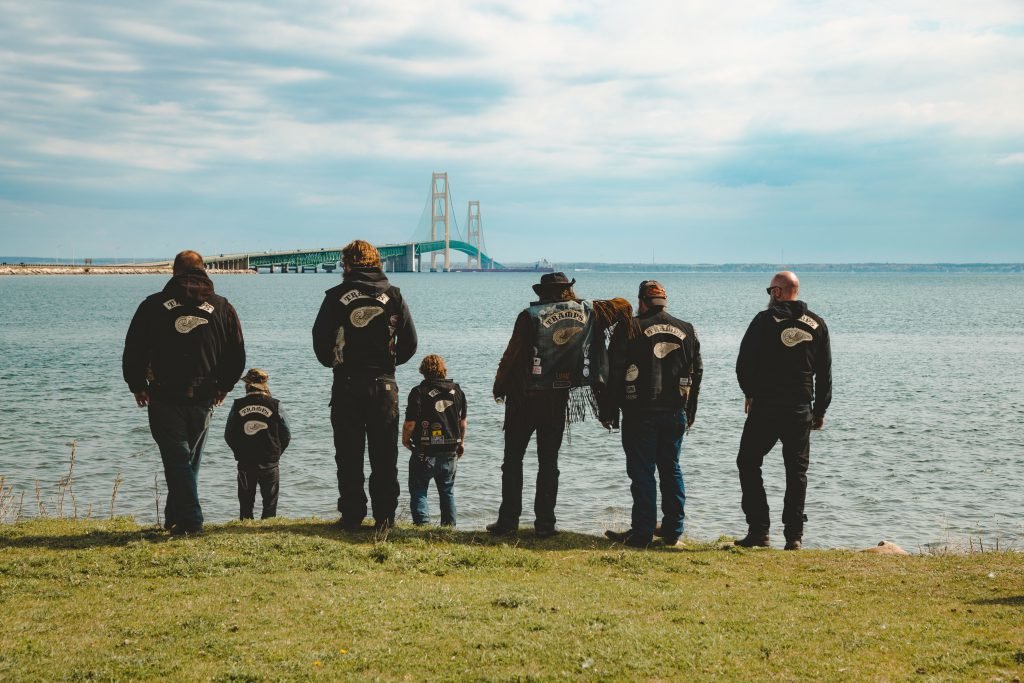 "Freedom for me means finding yourself and being with nature," Kennedy said. "No one around, solitary régime on the bike, a cleansing-head therapy. Knowing it's all right, I'm still here."
On the road, Kennedy meets a number of veterans. He's quick to trade a beer and a "no shit there I was story" and finds their reasons for riding are similar to his — an opportunity to remember who they are and be free.
"I think veterans need to know it's not so serious anymore," he said. "There's the fear of death but not from an outside force. It's a moment to relax, have fun, challenge yourself, and really get back the freedom that you might have lost."
When Kennedy was in the service, he recalled, he'd see many of his friends return from deployment as a shell of who they once were. Some people never came back. But the veterans he meets on the road have found strength through riding.
"I see it in my lenses," Kennedy said. "When veterans are around the biker community, they find the same brotherhood they had in the military. They seem to find a deeper, more profound friendship. It's a relief to finally find your tribe."
Read Next: