The United States has been grappling with civil unrest ranging from peaceful protests to all-out riots in the wake of George Floyd's death while in police custody. Portland has been in the national spotlight most recently after federal law enforcement from various elements of the Department of Homeland Security were deployed to the city, resulting in increased tensions and tactics that have caused calls for the agencies to leave.
That's why Chris David, a former U.S. Naval officer and Naval Academy graduate local to the Portland area, took the bus downtown to join protesters on Saturday night. He wanted to ask the federal officers one question.
"I stood in the street in front of them and I started asking them if it was okay to violate their oath of the Constitution," David said in an interview with a local CBS affiliate.
The chaotic interaction was caught on camera, showing one officer shoving David backward. David caught his balance and planted his feet. That's when the 53-year-old disabled veteran received multiple blows from a baton followed by pepper spray to the face without so much as flinching.
"They kept hitting [me with] batons and I think they decided that wasn't going to work, so the two pepper spray hits I think I took, and that ended that," said David. "That was not fun, so I flipped them off and walked to the corner of the park as best I could and I was losing my vision. I was walking through a giant cloud of CS gas."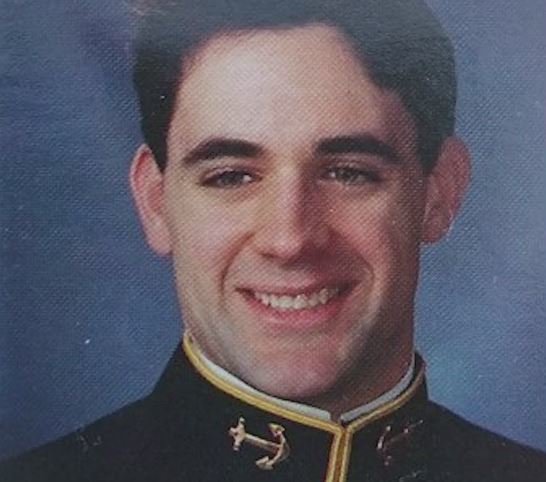 Despite how it appears on camera, David did sustain injuries. He was treated on-scene by a field medic named Tav before being transported to the hospital by EMS. According to initial reports, he suffered a fractured hand that may require surgery.
"They are playing me up as an Iron Man and a Superman. I'm a 53-year-old overweight man on blood thinners and I have a lot of physical damage from the military," David said. "So, I'm not made of steel at all. They could have killed me last night, as my ex-wife and daughter have reminded me 45 times this morning."
At the time of this article, tensions have continued to escalate in Portland and around the country, with feelings regarding the protests and the response to them largely split along partisan lines.