A 30-year-old New Haven, Connecticut, firefighter died fighting a house fire early Wednesday morning. Ricardo Torres Jr. radioed a mayday call while inside the burning house after two people had been rescued from the blaze. When fellow firefighters reached Torres, he was unresponsive. He was found with New Haven Lt. Samod Rankins, who officials say is in critical condition in a burn unit at a hospital in nearby Bridgeport.
Torres was married with one young son.
Firefighters responded to the fire soon after midnight, where a home with a basement was fully engulfed. A tenant and the 84-year-old owner were inside but quickly evacuated by Torres' crew. The two firefighters then began attacking the fire, advancing a hose line inside. Torres put out a mayday call soon after.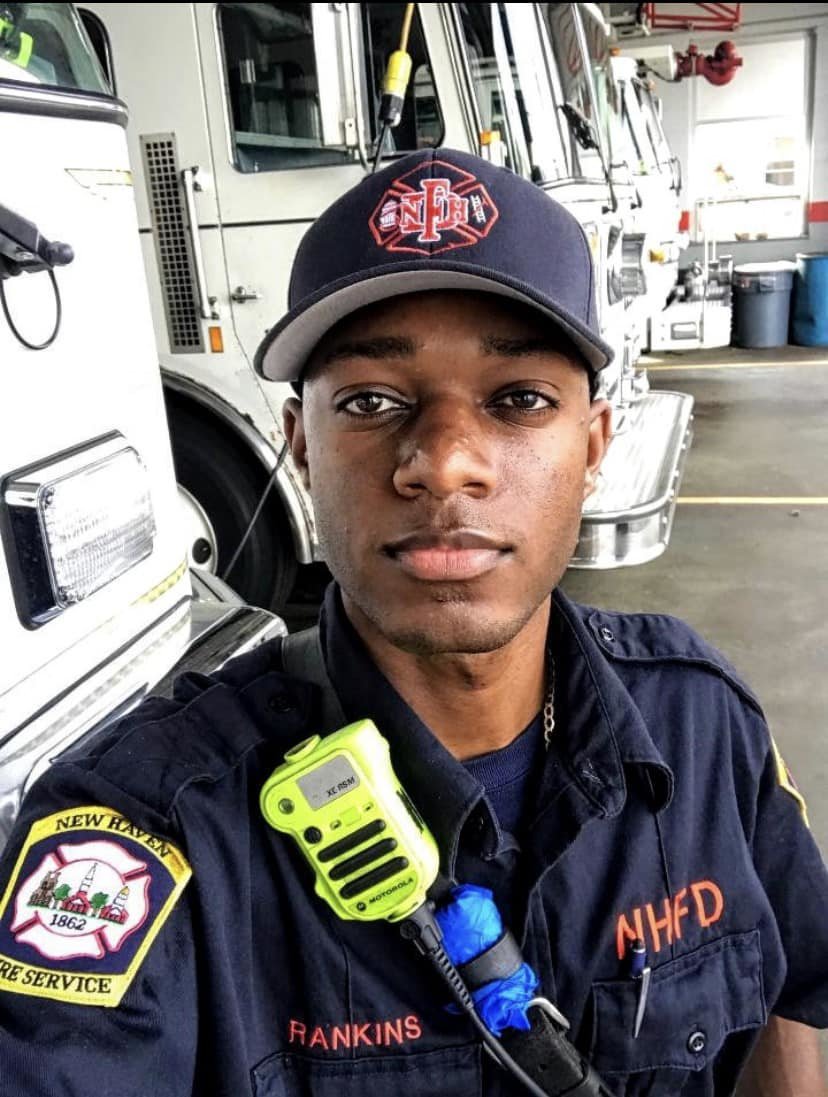 New Haven mayor Justin Elicker said Torres' mother was at the hospital where Torres was taken and she spoke about "how when he was a young boy he always wanted to be a firefighter," Elicker said. "Firefighter Torres is a son, he's a brother, he's a husband and he's a hero. He ran inside a building to save other people and lost his life."
Torres was hired in 2019, Rankins in 2018, said New Haven Fire Chief John Alston. Rankins had been promoted in March to lieutenant.
"Our hearts are broken. Our spirits are hurting. Our faith is strong," Patrick Cannon, president of the local firefighters union. Surrounded by local firefighters at a press conference, he said, "What you're seeing now is family. We're family and we're hurting."
Fire departments around the region and country shared messages of condolence and unity on social media with the New Haven department.
Read Next: