The latest Marvel installment to arrive on Disney+ is full of holiday spirit, and we're here for it.
Set to Andy Williams' Christmas classic, "It's the Most Wonderful Time of the Year," the new trailer for Marvel's upcoming Hawkeye series features lots of New York City skyscrapers and Christmas decor, making it feel like the folks at Marvel/Disney are intentionally stoking our nostalgia. While it may not be Hans Gruber falling from Nakatomi Tower in Die Hard, Marvel's latest trailer does feature a from-above shot of principal characters falling backward in slow motion. Add to that lots of explosions and plenty of bad guys to shoot, and it seems Marvel is set to deliver all that fans of the holiday-action genre want for Christmas.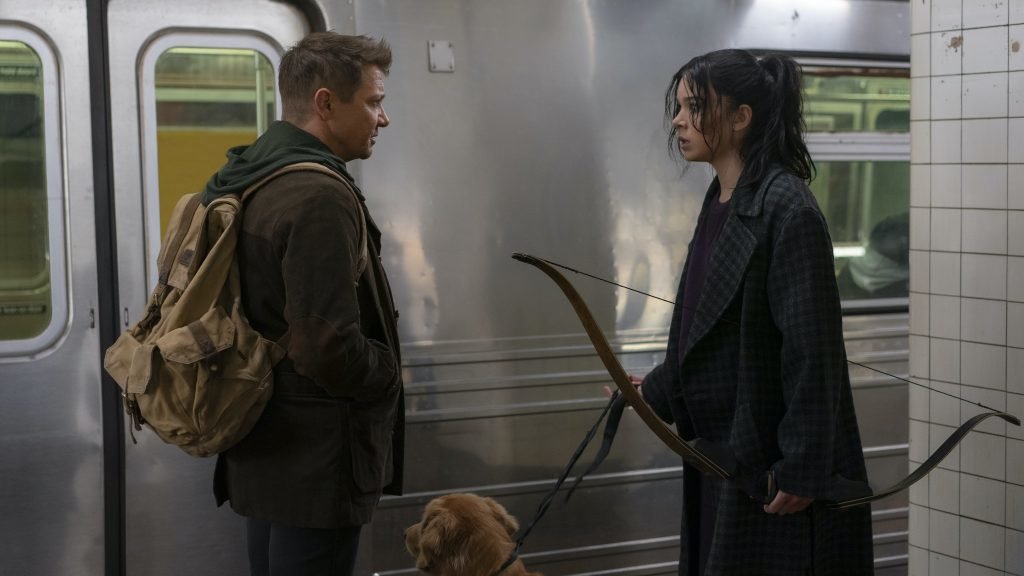 Hawkeye appears to pick up with the arrow-slinging Avenger after the events of Avengers: Endgame. Jeremy Renner reprises his role as Clint Barton alongside Hailee Steinfeld as Kate Bishop, Barton's eventual successor as Hawkeye.
Steinfeld, who began her career as a singer and model, debuted on the big screen in the Coen brothers' 2010 remake of True Grit and has starred in popular films such as Pitch Perfect 2 and Bumblebee.
The two "golden archers" will also star alongside Black Widow actress Florence Pugh, who plays Yelena Belova, Natasha Romanoff's sister.
The last time fans saw Hawkeye in a live-action installment from the Marvel Cinematic Universe, he was still grieving Romanoff and returning to the role of family man (Hawkeye's character takes an unexpected turn in Marvel's What If … ? The animated series imagines alternate realities for many of the MCU's most beloved characters). Hawkeye seemed genuinely happy to be hanging up his superhero quiver in the opening of Avengers: Endgame, but despite ultimately stopping Thanos, Clint Barton is not quite done with his bow. After declaring, "This is going to be the best Christmas ever" in the new trailer, Hawkeye once again finds himself fighting for his life in New York City.
The Marvel Cinematic Universe is expanding on multiple fronts, and with upcoming films like Multiverse of Madness and Spiderman: No Way Home, it's good to see Marvel still making more character-focused series in the same vein as The Falcon and the Winter Soldier.
The first two episodes of Hawkeye will be released on Disney+ on Thanksgiving. The show's six episodes will take fans through the holiday season, and the finale drops on Christmas Eve.
Read Next: 'Lethal Weapon' vs 'Die Hard': Which Is the Better Christmas Movie?