Beginning a military career can be one of the most exciting steps in one's life. At the same time, this milestone can also be pretty daunting. The responsibilities that accompany a military career are magnified when one chooses the officer path. For newly commissioned lieutenants and ensigns, the knowledge that their decisions can lead to the failure of the mission or endanger their troops can be overwhelming. One of the best ways to prepare for this new responsibility is by reading how others have handled it.
Too often, young minds seeking to better understand warfare and their new role in it are handed the likes of Sun Tzu, Rommel, and Clausewitz. While these all contain important and relevant information, they can be dry and therefore discourage further reading, and young lieutenants will learn the actual tactics and strategies in those books at their respective professional schools in a clearer and more approachable way.
The following recommendations will better guide those preparing to take on their new role as a leader.
ENDER'S GAME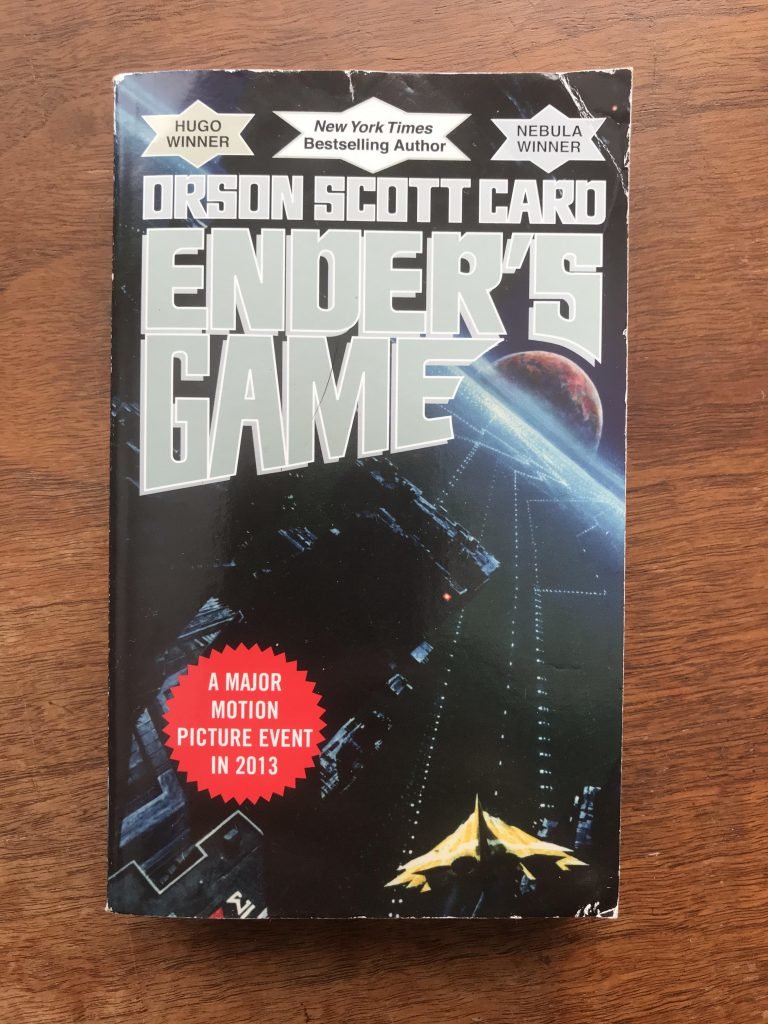 Instead of buying The Art of War and using it as a coaster, we recommend Orson Scott Card's sci-fi classic, Ender's Game. The novel centers around Ender Wiggin, a child selected to attend a military academy where he trains to prepare for an impending alien invasion. That spoiler-free summary may sound a bit too nerdy, but trust that Ender's Game is not soft. It explores all the basic principles of success on the battlefield but cloaked in a captivating science-fiction story you won't want to put down. The plot illuminates the importance of thinking outside the box and repeatedly demonstrates how this can be done. Wiggin explains, "I don't care if I follow your rules. If you can cheat, so can I. I won't let you beat me unfairly, I'll beat you unfairly first." This fact of war is stated in different ways a thousand times over — in as many books — but Wiggin goes on to show the reader how it's done.
Ender's Game also highlights the fact that, while military service can be immensely satisfying, it isn't always fun. Being a junior officer is hard, lonely, and just plain sucks sometimes. It is important to be ready for that and to remind yourself daily that your job takes priority over your feelings. You are expected to perform your duties on behalf of your troops, unit, and country. Don't catch your mind feeling sorry for yourself, don't complain about things that seem unfair, and don't seek comforts over job proficiency. The job, and the mission, comes first.
As Ender Wiggin explains, "Humanity doesn't ask us to be happy. It merely asks us to be brilliant on its behalf." Ender's Game is full of anecdotes about war and lessons on how to develop a tactically sound mind. Equally as important, it is entertaining from cover to cover. Do yourself a small favor and skip the movie. After reading Ender's Game, you will have a more thorough understanding of The Art of War than your roommate who uses the latter to appear intellectual. Circle back to Rommel and Clausewitz a bit later.
WHAT IT IS LIKE TO GO TO WAR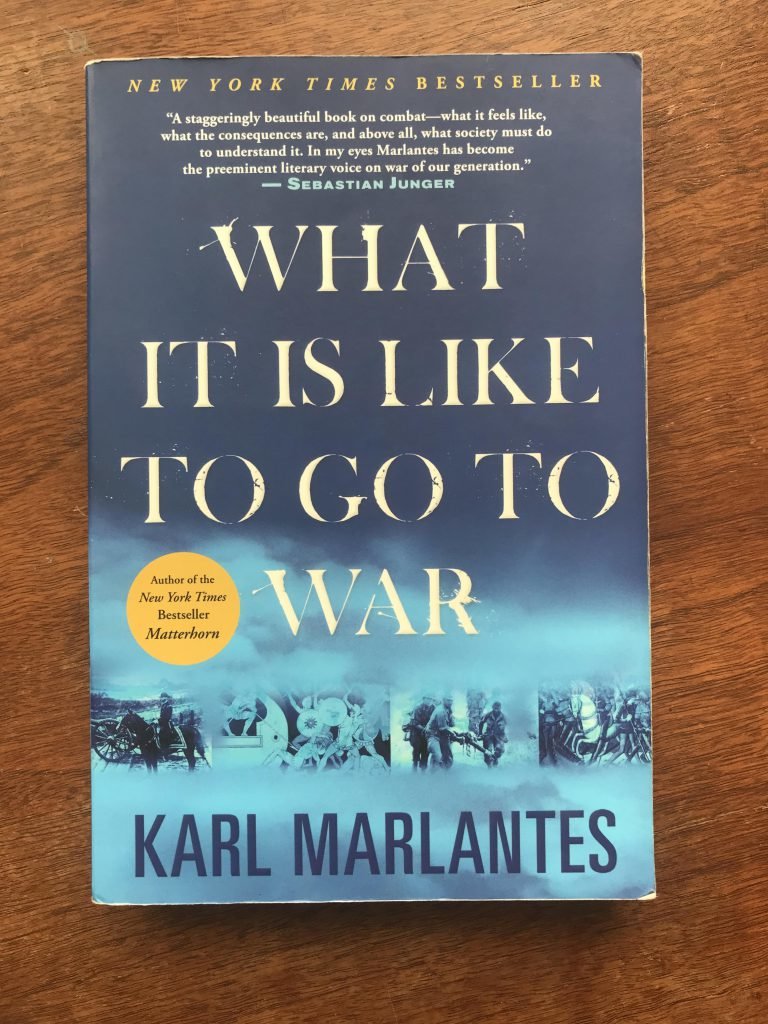 Karl Marlantes' nonfiction masterpiece What It Is Like To Go To War is an essential addition to the bookshelf of all new lieutenants. The often recommended On Killing by Lt. Col. Grossman is (in my opinion) highly problematic, and Marlantes accomplishes what Grossman falls short of: preparing young minds to better understand the psychological effects of killing.
Marlantes, a veteran of the Vietnam War, spent nearly 40 years writing his breakout novel, Matterhorn. While Matterhorn is a better piece of literature (and arguably one of the greatest war epics ever written), What It Is Like To Go To War is a short and concise book, perfect for preparing new troops for the rigors of combat. Marlantes does not seek to impart knowledge about tactics, but rather to prepare young warriors to "better handle the many psychological, moral, and spiritual stresses of combat." To drive home his points, Marlantes describes the toll that killing and violence can have on the psyche and shares personal stories of his time as an infantry platoon leader in Vietnam. He includes just enough detail to fully support each point without sharing so much as to risk wandering.
In addition to preparing the reader's mind for the "horrors of war," Marlantes includes small yet vital facts about how to successfully lead others through the maelstrom. He describes an instance in Vietnam when a helicopter pilot prematurely pulled out of a hot landing zone, forcing some of the troops being dropped off to jump. The jump results in a broken leg, but the pilot's momentary lack of discipline caused a snowball effect, ultimately ending with a large assault being executed with only a fraction of its original strength. He neatly sums up the moral of the story: "Combat magnifies small acts terribly." It's critical to understand the potential consequences of even the smallest acts and for young officers to scrutinize their choices.
What It Is Like To Go To War also tackles the taboo topic of medals. Marlantes encourages leaders not to seek medals for themselves, but for their men. While being candid about his desire to earn medals, Marlantes also addresses the confusing mixture of guilt and pride after receiving commendations — and the cost of earning them. He details why soldiers desire to be singled out and recognized for achievements but stresses how crucial it is not to let that desire cloud your judgment or sway your decision making. He explains to young leaders the importance of appropriately recognizing the actions of their subordinates by quoting Napoleon: "An army runs on its stomach and ribbons." You need to acknowledge the actions of your troops and ensure they know their devotion to duty does not go unseen. Understand the politics of awards and ensure your troops are properly recognized.
In addition to Marlantes' own insight and personal stories of combat, What It Is Like To Go To War is full of quotes from classics like The Odyssey, The Seven Pillars of Wisdom, and the Bhagavad Gita. All of which are hard to tackle in a nonacademic setting. Marlantes can be used as your own personal guide. Use SparkNotes for the classics. Then, when the time is right, go back and read them.
GENERATION KILL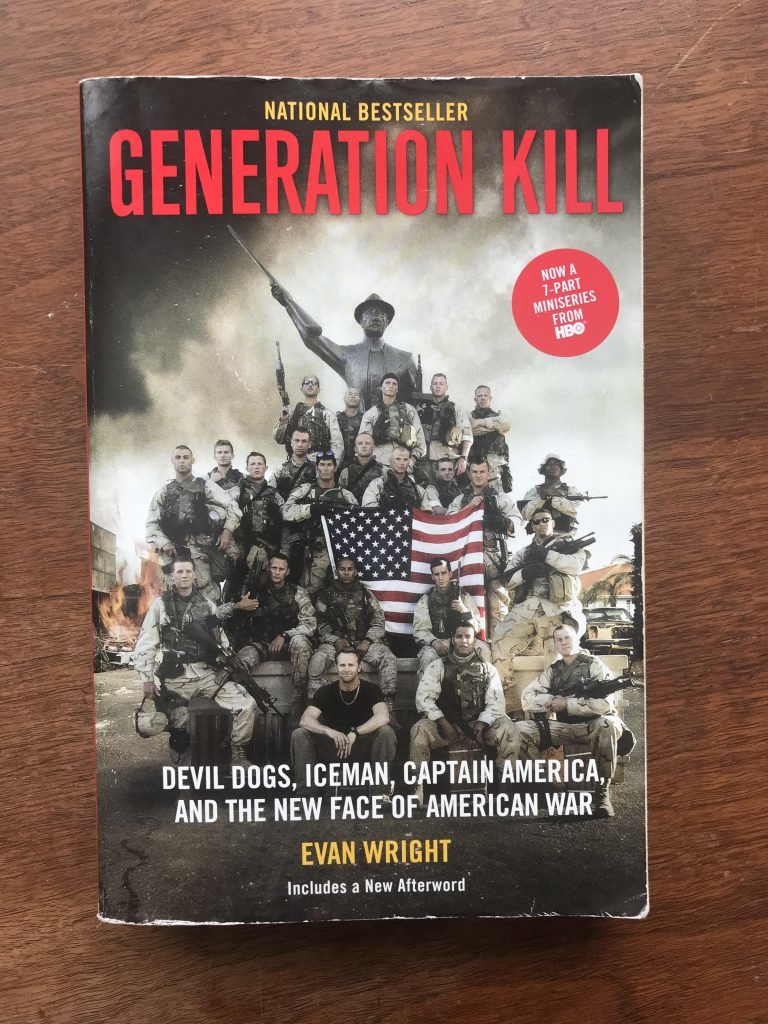 Perhaps the most intriguing book on the list for lieutenants of the 21st century is Generation Kill by Evan Wright. This book chronicles the invasion of Iraq as seen through the backseat of a HMMWV with the US Marine Corps' 1st Recon Battalion. With a few instances of rock-solid leadership — most notably that of Lt. Fick, whose own book, One Bullet Away, is also a good read — Generation Kill is more about what not to do as a young leader. With zero regard for political correctness, the book provides good insight into what your first platoon will be like and how enlisted troops often view the officer corps. In addition to specific depictions of poor leadership, Generation Kill provides broader guidance on the do's and don'ts of being a young lieutenant.
At one point, two Marines face disciplinary action after attempting to stop an officer's danger-close fire mission. They know the wrong location will likely cause friendly casualties and decide to disobey orders. While it is important as a new leader to both follow orders and ensure your troops obey your own commands, the lesson from this story is more important: It is imperative that you listen to the advice of your troops. While you are in charge of them, many of your soldiers, sailors, or Marines will have more experience than you — a valuable asset you should embrace. When one of the characters is asked if he fears repercussions for his disobedience, his response is "I care about my men, shielding them from the bullshit, and keeping them alive." He continues, "Guys who believe no orders should ever be questioned are usually the same ones who are too dumb to explain them. They just don't want to look stupid in front of the men." If an order unnecessarily jeopardizes the mission or the lives of your men, it is your obligation as their leader to question it.
The story about the artillery strike offers another valuable lesson in leadership: competence. You must be competent in your job. Regardless of your experience level, your troops will expect you to know your job, as well as theirs, intimately. Generation Kill is full of examples of grossly incompetent officers. Read their stories and ensure you do not follow in their footsteps.
In addition to competence, the book highlights the importance of remaining genuine to yourself. Know your audience and be able to adapt; if you are naturally quiet, do not think forced volume will miraculously inspire your troops. Stay genuine, earn the respect of your subordinates, and they will follow you.
These books are by no means a sufficient and comprehensive reading list. They should serve as a jumping-off point to what is hopefully a long career filled with constant reading and self-improvement. Always strive to learn, grow, and improve your position; reading is vital to all three.
In case you aren't convinced to take it upon yourself to read, consider this warning from former defense secretary and decorated Marine Gen. Jim Mattis: "If you haven't read hundreds of books, you are functionally illiterate, and you will be incompetent, because your personal experiences alone aren't broad enough to sustain you. Any commander who claims he is too busy to read is going to fill body bags with his troops as he learns the hard way."
Junior officers — pick up a book, prepare yourself, and enjoy the journey.