Read the original article on Military.com. Follow Military.com on Twitter.
The Marine Corps' School of Infantry has launched a new course aimed at training young grunts how to be riflemen, machine gunners and anti-tank gunners in an effort to send more capable infantrymen to the fleet.
In late January, the School of Infantry-West began running the first 14-week Infantry Marine Course, or IMC, a pilot training course that emerged out of Commandant Gen. David Berger's effort to redesign the Marine infantry battalion.
Infantry instructors developed the course over the past year to focus on creating young infantry Marines with the tactical skills and self-reliance to operate in the expeditionary and dispersed battlefields of future conflicts, according to a news release from Marine Corps Base Camp Pendleton, California.
"To be more dispersed and more precise, we need privates now that can operate by themselves, and don't have to be told and shown where to go all the time," Lt. Col. Walker Koury, commander of School of Infantry-West, said in the release.
The new course is about five weeks longer than the current, nine-week infantry program, providing additional time for practical application and repetitive training on skills for riflemen, machine gunners and anti-tank missile gunners, according to the release.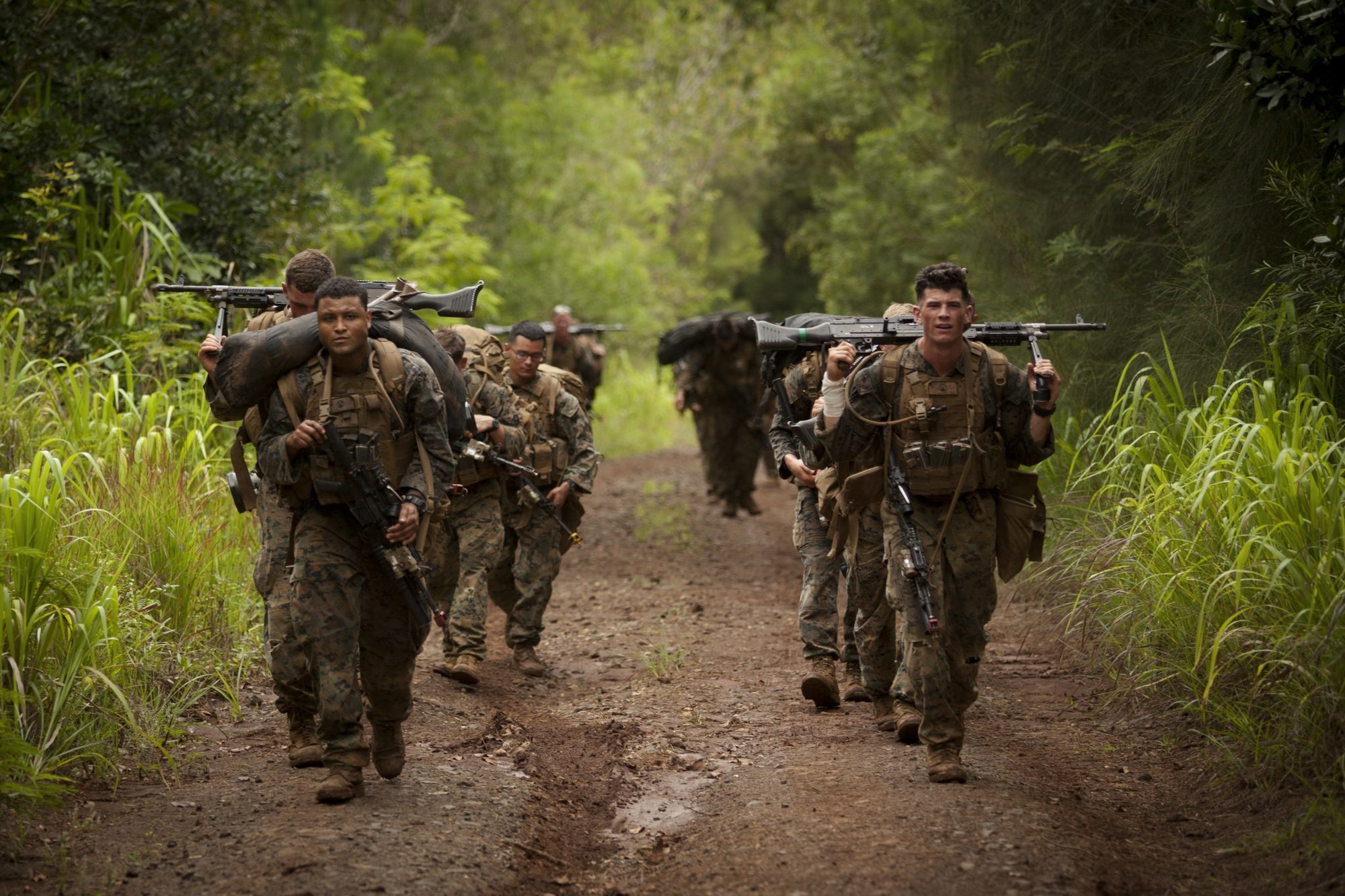 One of the goals of the new course is to ensure that Marines are proficient with every company-level weapon system by the time they reach their first unit.
"IMC is not a specific skill set for one Marine to be a rifleman, or a machine gunner, or anti-tank missile gunner," said Staff Sgt. Jude Stewart, the lead marksmanship instructor for Alpha Company in SOI-West's Infantry Training Battalion. "The infantry Marine of the future will be able to do all of them and understand when and where that skill needs to be applied."
Marine leaders announced in December that the service is planning to conduct future war games to determine whether infantry jobs should remain specialized or be consolidated into a single military occupational specialty, or MOS. But that effort is still in the planning stages, Capt. Sam Stephenson, a spokesman for Training and Education Command, told Military.com.
The Marine Corps currently has several enlisted infantry MOSs, including riflemen, reconnaissance Marines, machine gunners, mortarmen, snipers, anti-tank missilemen and light armored vehicle Marines.
The IMC pilot will feature one squad instructor leading each 14-man squad through the training. During the first nine weeks of the course, the Marines will be taught individual skills, including weapons manipulation, land navigation and radio communication.
Read Next: Why It's Going to Be Much Harder to Make Expert Under the Marines' New Rifle Qual Standard
The remainder of the course will focus on testing their new knowledge in a collective environment, forcing the Marines to work together as fire teams and squads. Students will learn how to patrol complex terrain and employ fire and maneuver tactics. This is also when the Marines will learn about combat orders and conduct multiple student-led force on force actions, according to the release.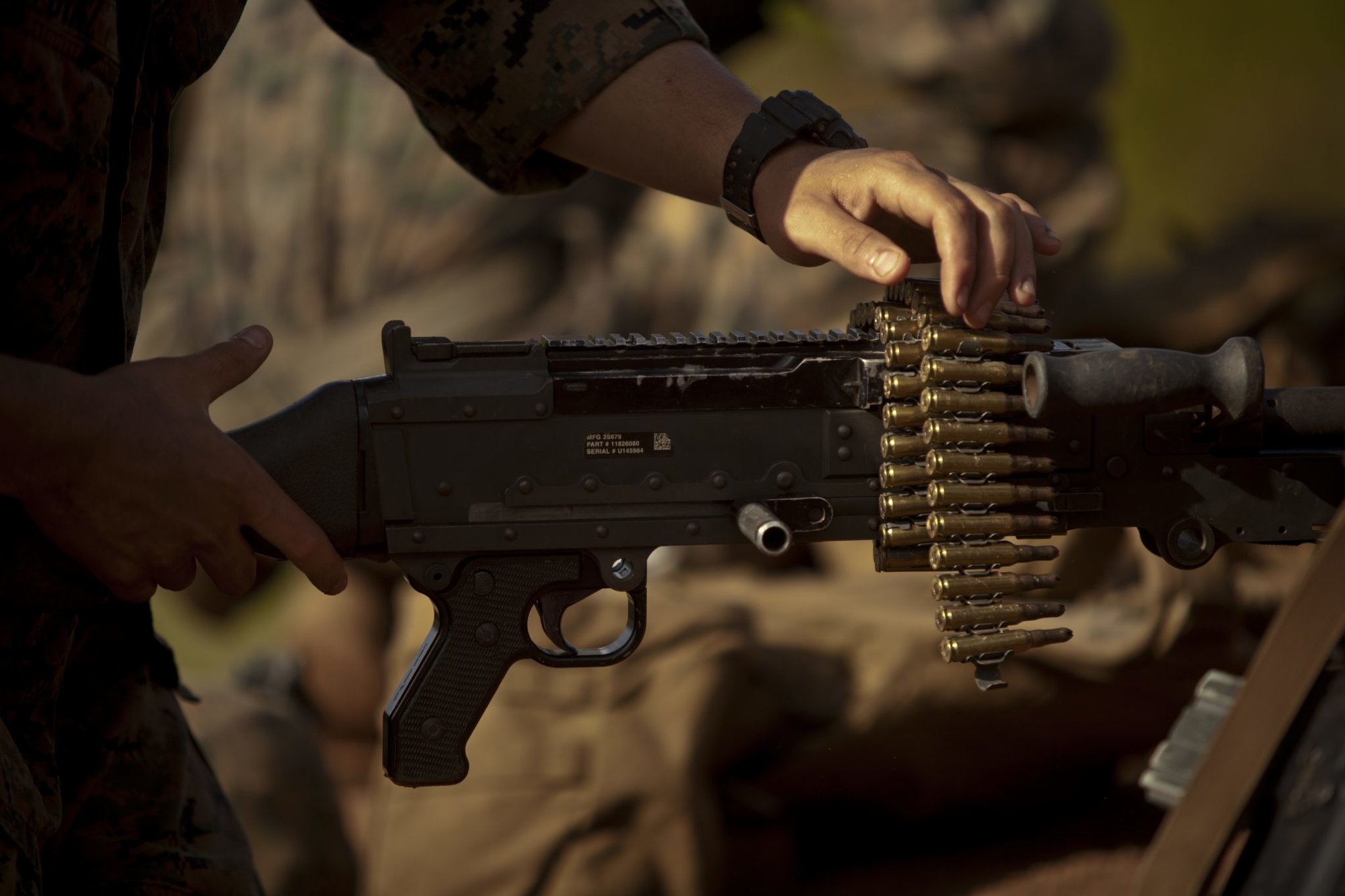 Ultimately, the course is designed to teach young grunts to be more responsible for themselves.
"Through freedom of thought and freedom of action, they're able to employ whatever it is we've taught them along the way," Chief Warrant Officer 3 A.J. Pascuiti, the battalion gunner for Infantry Training Battalion, said in the release. "Rather than, 'Do a thing because I said so,' it's, 'Get to a fundamental end state, and here are the tools that can help you achieve that goal.'"
The Marine Corps will run two, 14-week pilots of the Infantry Marine Course at SOI-West and two at SOI-East, Stephenson said, adding that the first pilot at SOI-East is scheduled to begin in June.
The service won't finalize the program of instruction for the course until next year, to give instructors time to evaluate IMC graduates and ensure the new program is creating the infantry Marines that the Corps will need in the future, according to the release.
"Rote memorization; instant obedience to orders are good for certain things, and they're not getting thrown away from this course," Pascuiti said in the release. "We're just going a step further and understanding that the individual — and a collective of individuals — is what wins in combat. What we have to recognize is, these young Marines, through a collective of individuals, will win the day for us."