Two New Orleans Police Department (NOPD) officers came under fire by a passing pedicab at the intersection of Royal and St. Philip streets in the French Quarter of New Orleans on Friday, according to a NOPD press release.
The two officers were on patrol in their squad car and had stopped at the intersection for intersecting traffic when the unidentified male opened fire on the officers in their vehicle. The shooting was captured on a close-by business' security camera. After shots were fired, the patrol car appears to slowly roll forward as apparent steam starts billowing from the front of the squad car.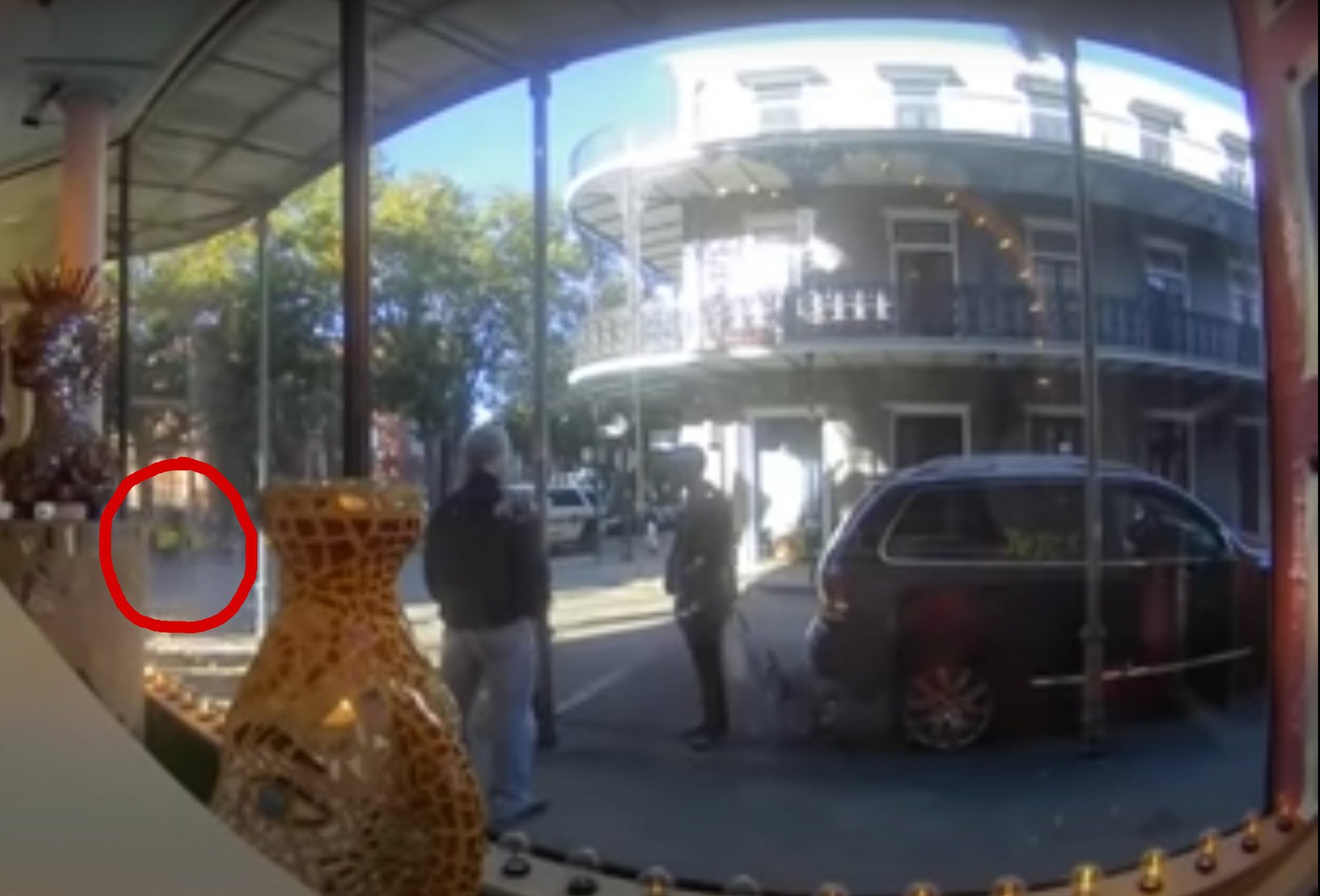 The patrol car comes to a stop, and the officer in the driver's seat appears to fall out of the squad car onto the street next to the squad car. The officer doesn't move for several seconds, and the second officer comes around to the driver's side and appears to check on his partner. The downed officer and his partner then stand up and run for cover.
According to the press release, one of the officers was struck by the gunfire and sustained a gunshot wound to the left cheek. The other officer sustained "minor abrasions" to the left arm. NOPD reported that the officer with the gunshot wound was in "serious but stable condition and was responsive" at the time of the press release.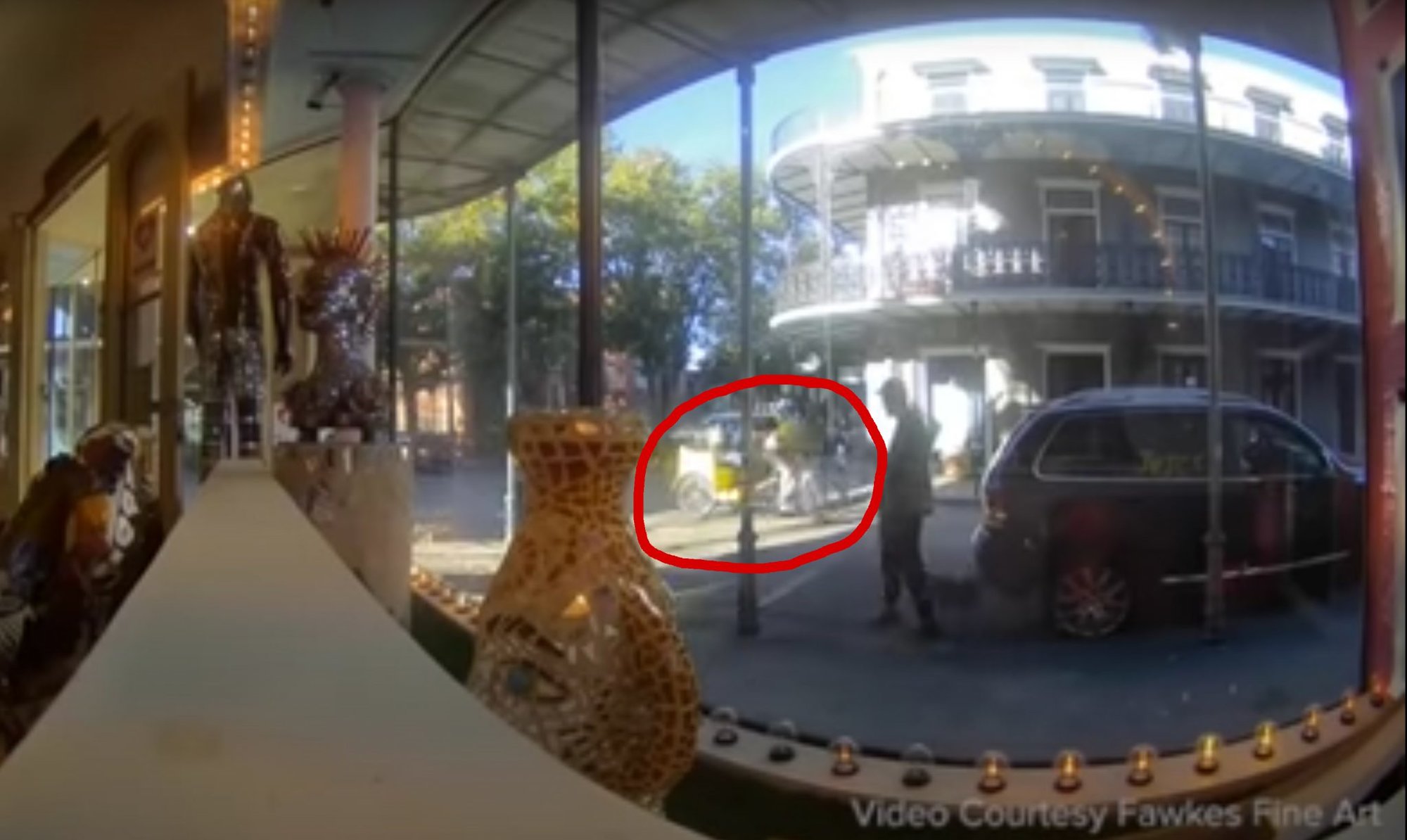 A retired US Army veteran helped treat the wounded officers until responding medical units arrived.
"We want to thank her, as well as citizens who helped to point out the perpetrator to officers responding to this scene," said NOPD Superintendent Shaun Ferguson in the press release.
The shooting suspect was located and arrested less than a half mile from the scene, near the intersection of St. Peter and Decatur, shortly after responding NOPD officers arrived to investigate and pursue the suspect. NOPD said that the suspect was not injured during the scene or in the process of his arrest. A firearm was found close to the suspect during his arrest.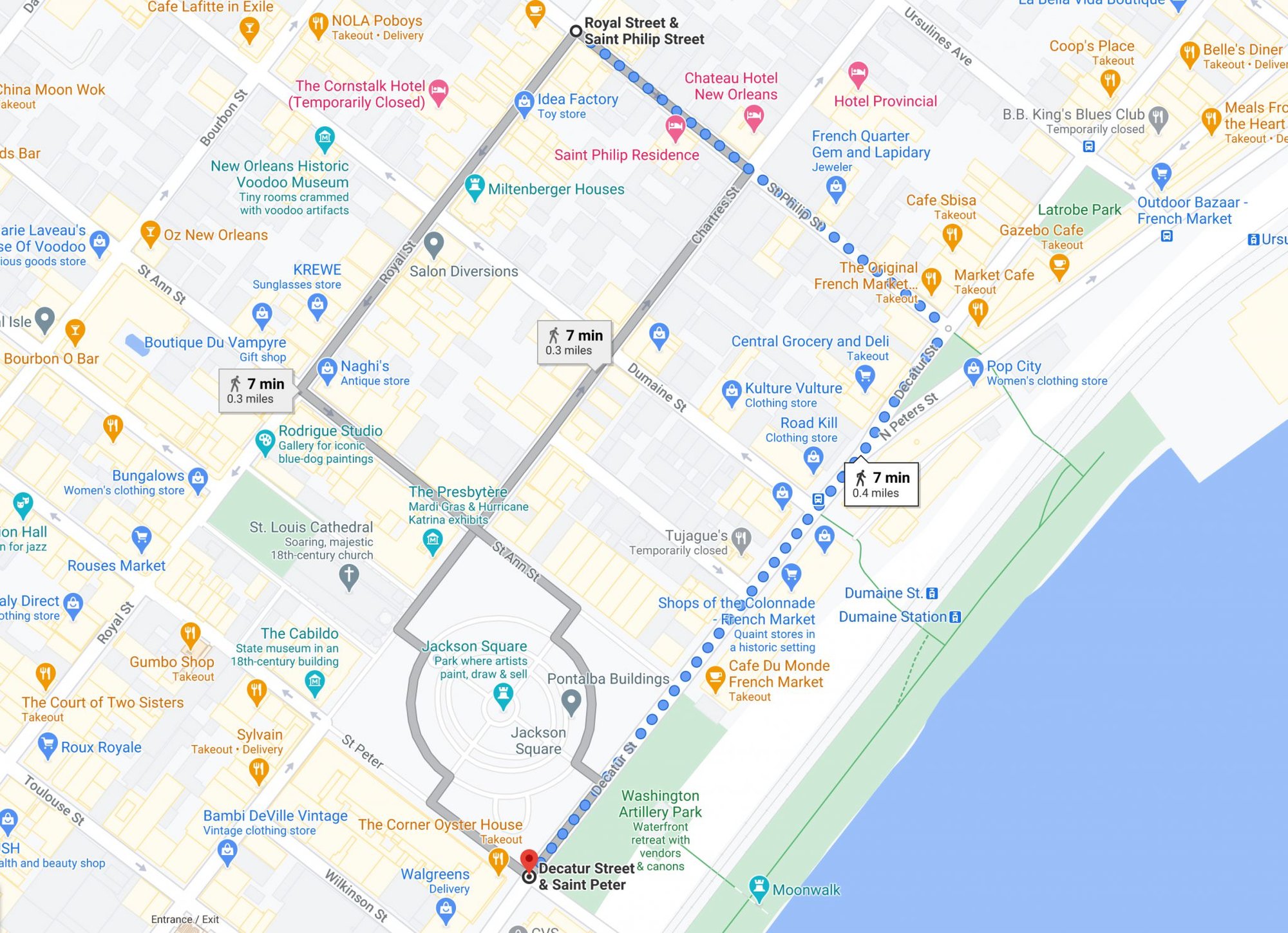 The suspect was transported to a nearby hospital after "suffering a possible medical episode at the time of his arrest." The identity of the suspect and possible charges have not been released at the time of publication.
Neither of the two officers wounded in the attack or the responding officers fired shots at the suspect during the incident. NOPD Public Integrity Bureau's Force Investigation Team is currently investigating the incident.