During the Friday, April 29, funeral service at the Church of St. Francis de Sales in Queens, New York City Fire Department Firefighter Vincent Geary told mourners, "No one ever had to worry about Tim."
Firefighter Tim Klein came from a family of firefighters. His dad retired from the department after battling blazes for three decades, but over the past six years, the son carved out his own legacy at Ladder Company 170 in the Canarsie section of Brooklyn.
There, he was known as "fit, smart, great communicator, dedicated, team player, problem solver, patient, and so much more," Geary said. "He was respected by his peers, bosses, and everyone that knew him."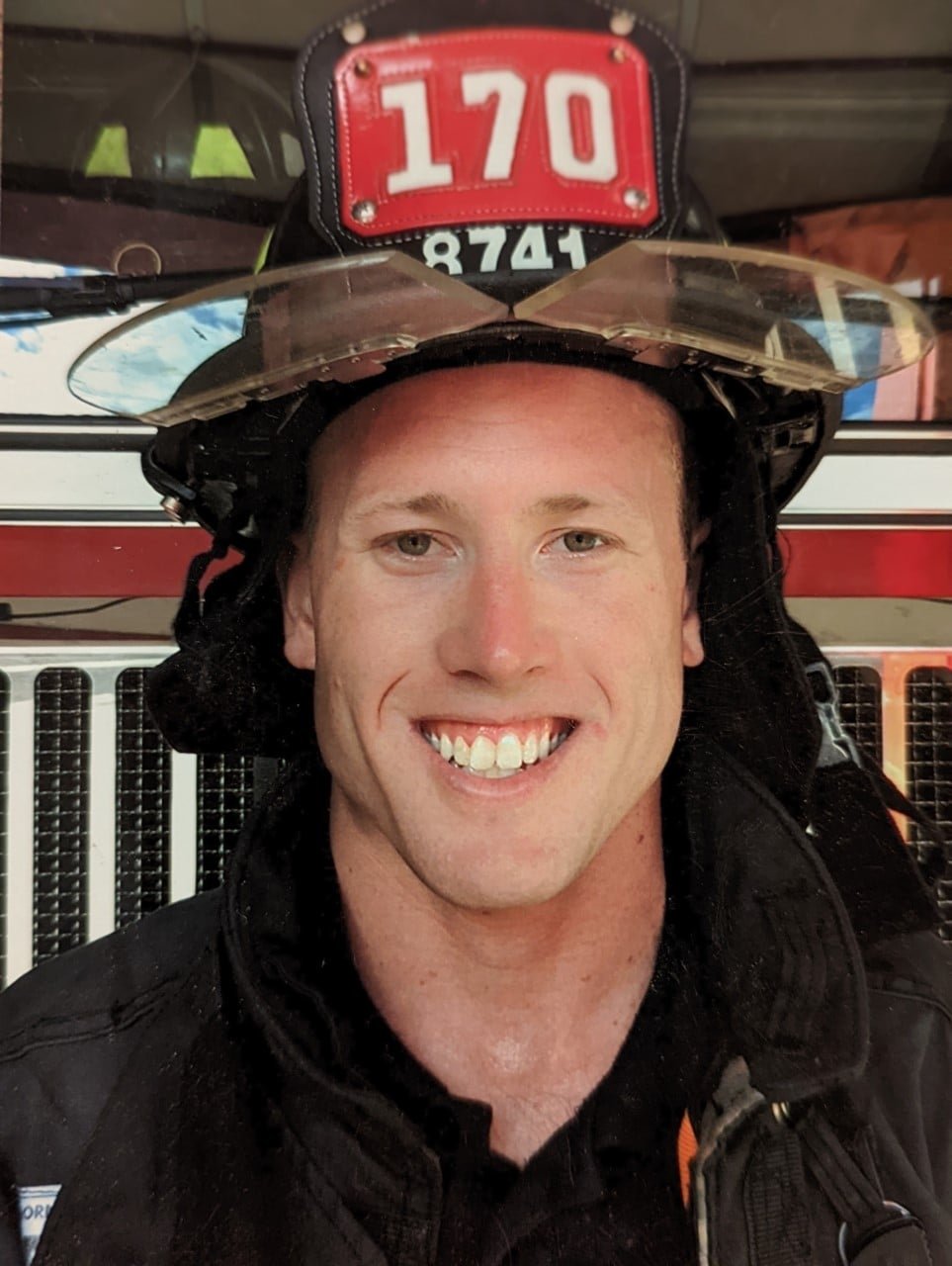 The call came in at 1:49 p.m. on April 24, while Klein was subbing at Engine Company 257. The company was there in under five minutes, and its firefighters rushed into a home engulfed in smoke and flames, a three-alarm blaze.
Conditions quickly deteriorated, and the incident commander ordered them out, but not before the ceiling collapsed, injuring nine firefighters. Klein was rushed to Brookdale University Hospital Medical Center to be treated for severe burns. He died there later that day.
Klein became the 1,157th member of the New York City Fire Department to die in the line of duty. So far in 2022, 40 firefighters have died on the job nationwide, according to the US Fire Administration.
Geary told funeral goers he'd grown up "a few short blocks" from Klein, and both went to St. Francis de Sales Catholic Academy in Belle Harbor, "but it wasn't until I walked into Canarsie that I really understood the man that he became, the person I looked up to inside and outside of the firehouse the past six years."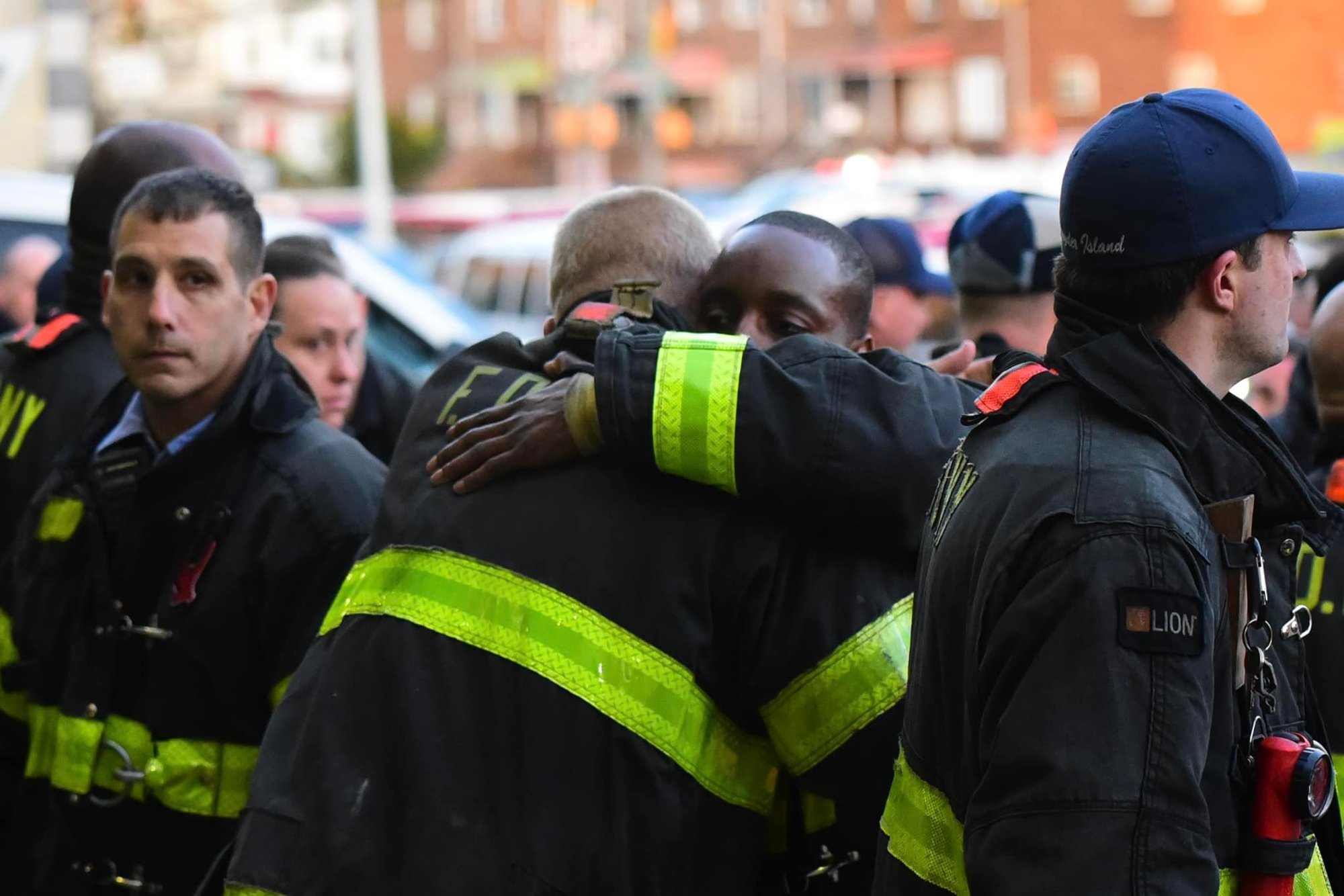 When the department asked Geary to eulogize his lost friend, his first thought was "to text Klein-o."
"He was our mentor, the junior guys' senior man, a leader, an example setter, a role model to everyone in the firehouse because he just always knew the right thing to do," Geary said.
But even in death, Klein helped ink the address. Geary said he cribbed notes from Klein's eulogy for Steven Pollard, a fellow firefighter at Ladder Company 170 who died after tumbling off the Belt Parkway while responding to an early 2019 crash.
"I was quickly reminded I had my work cut out for me because he made it look so easy. Thanks a lot, Tim," Geary said.
"I will miss looking across from you in the truck and asking for quick advice on the way to a fire," Geary added. "Canarsie will never be the same without you, TK, but we will continue to get back on the trucks and do what you loved. Knowing you are always with us, we will never forget you. We all love you."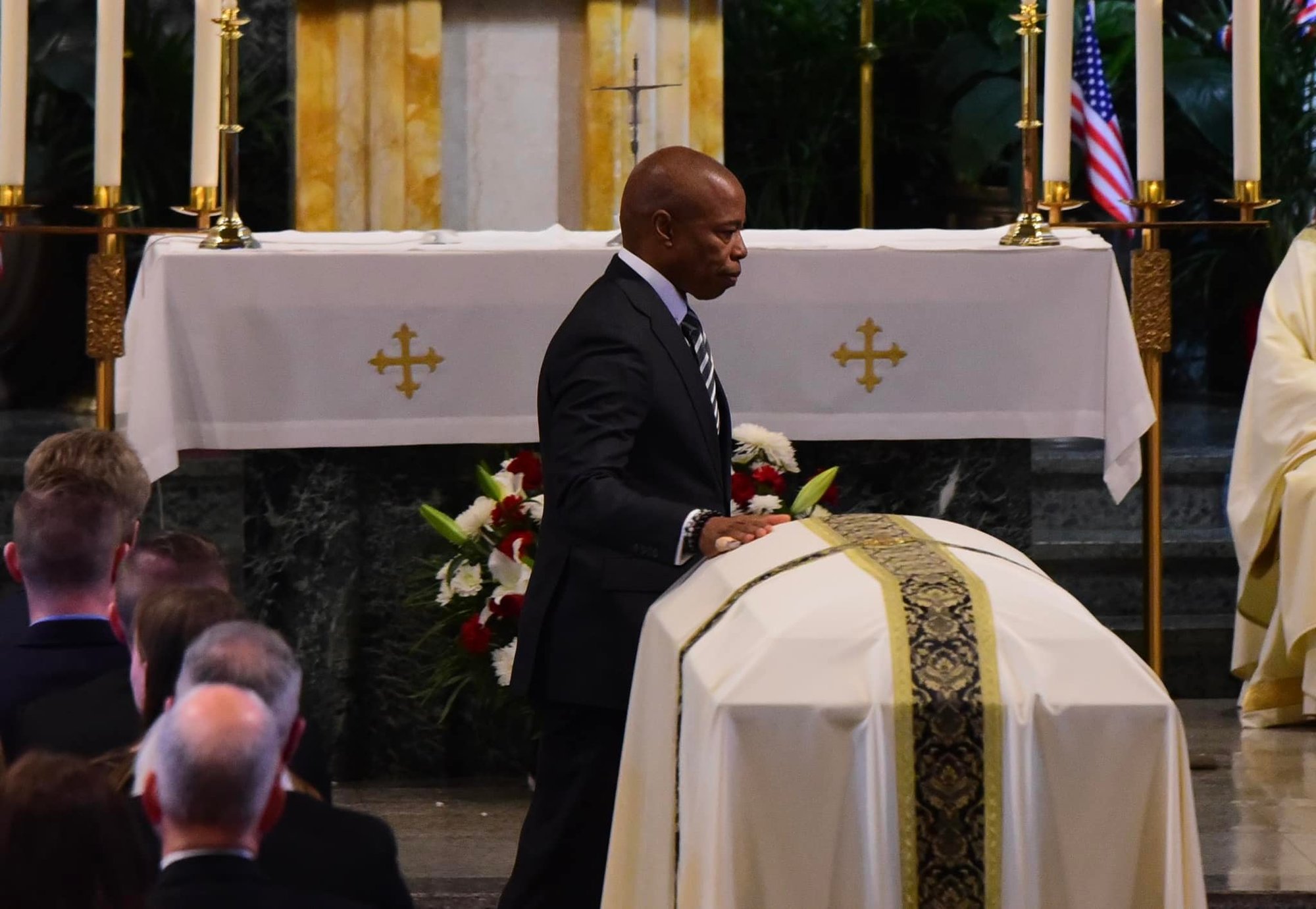 New York City Mayor Eric Adams told mourners that Klein, in his spare time, built ramps for disabled citizens.
"He was more than a firefighter. He was more than a hero. He is representative of an American family," Adams said while turning to Klein's family members seated in a nearby pew. "You are an American family."
"The American dream is knit together by people who put on the uniform and run towards harm and danger, put their lives on the line with the possibility to never come home again," the mayor said. "And, trust me, Tim would do it again."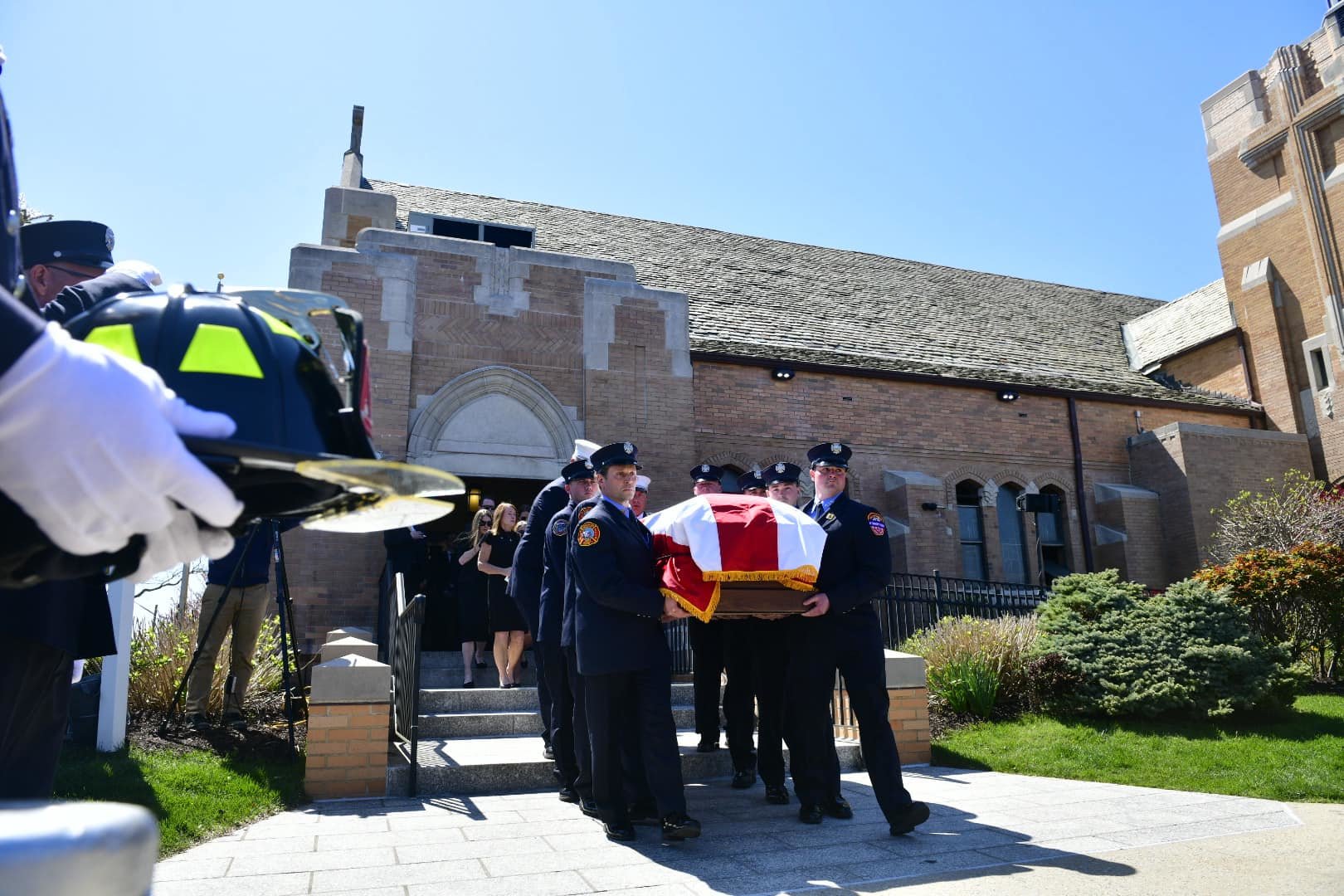 Klein was born Sept. 17, 1990, to Patrick Klein and Diane "Dee Dee" Klein (née McDade).
He's survived by his parents and his sisters, Tara, Bridget, and Erin.
Klein's mother told mourners she and her only son were on a first-name basis by the time he turned 2.
"Tim was calling me 'Dee,'" she said.
She spoke of the condolences shared with her, how friends and neighbors stopped to tell her and her husband what an amazing job they did raising their son, and how proud they should feel about that.
"But, honestly, he exceeded our greatest expectations by far," she said. "It would be like creating on paper the qualities to create that perfect son. And, in our case, he came to life."
Read Next: