In wartime, soldiers are under constant threat of injury or worse. There is no 911 to call out in the middle of tactical field operations and contentious battle zones. What there is instead is the 9-line. The 9-line is a standardized list of questions regarding injured persons, civilian or military, that is read out when a medical evacuation, or medevac, is requested. It includes things like the state of the patient, nationality of the patient, location, signal for pickup, and more.
The 9-line has saved the lives of many American soldiers, and Tyler Merritt, the co-founder of Nine Line Apparel and the Nine Line Foundation, wanted to capture that same energy in his brand.
"We wanted to create something that had meaning," said Merritt, who started the apparel company with his brother, Daniel. "What we're talking about is what do you give back to your community."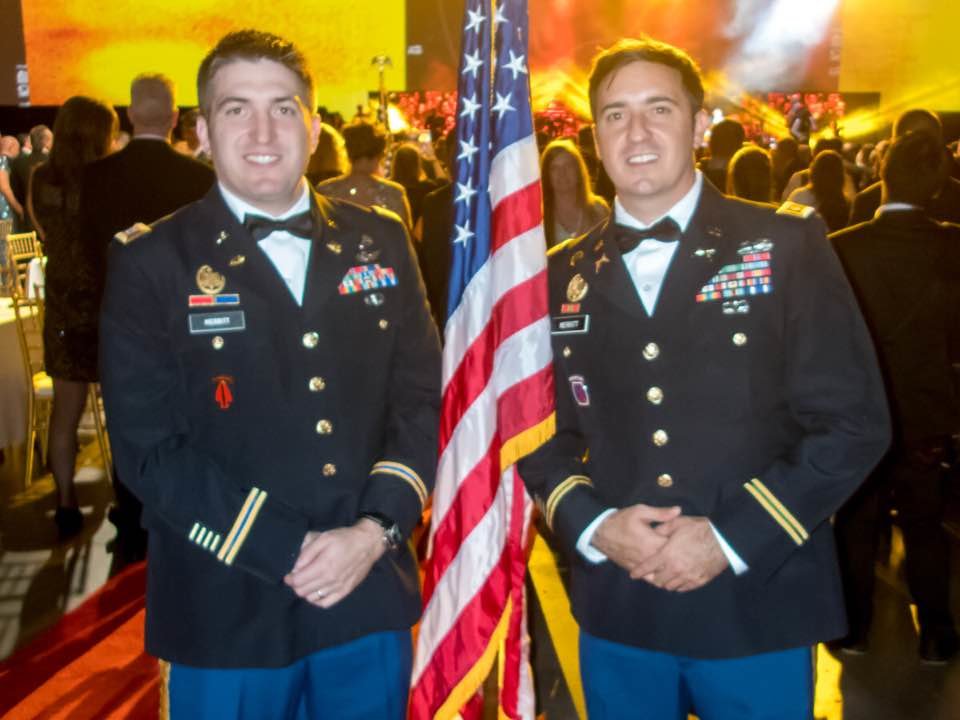 Before breaking into the clothing industry, Merritt served in the military, after growing up in a military family. His grandfather joined the Marines at age 16, and soon after he was storming the beaches of Iwo Jima.
"I was all about playing Army and going up to West Point with my grandfather," Merritt said. "He definitely influenced me." But he wasn't particularly set on the military path in his youth, he admitted.
"Then 9/11 happened," he said, and that was when he was inspired to join the service. He was a senior in high school. With some convincing from his then-enlisted brother, Merritt set off to the same US Military Academy at West Point that his grandfather had taken him to as a child.
"Grandpa would be proud — you should go and do that," Daniel told him. His brother "was the biggest influence in my life," Merritt said, and that helped make Merritt's decision to study at West Point easier.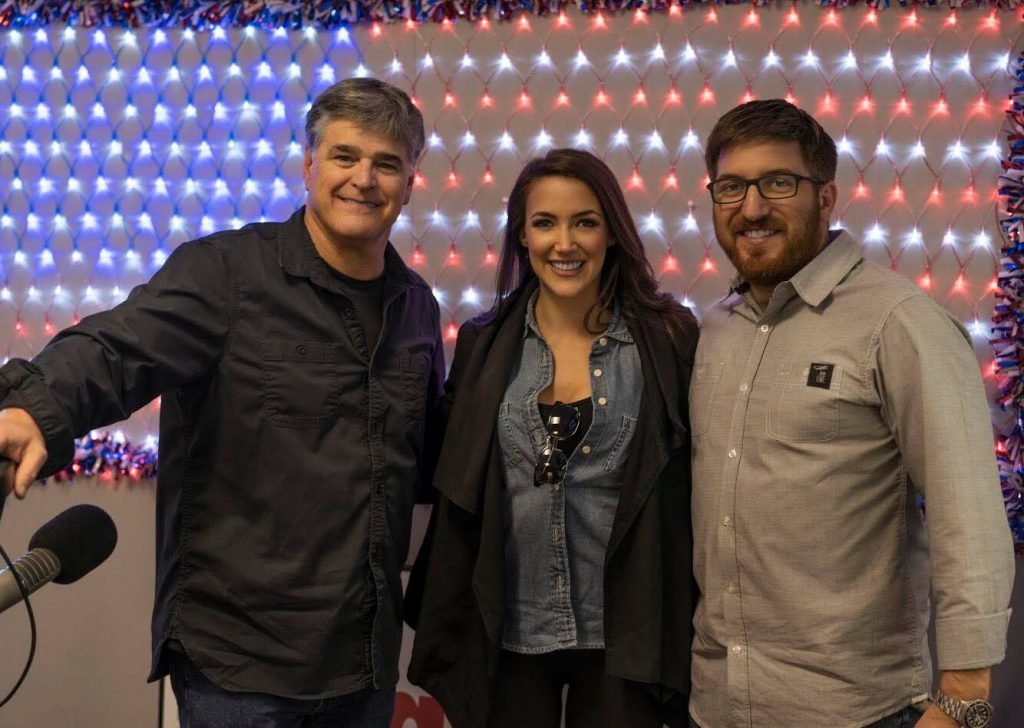 While Daniel was enlisted, Merritt went the officer route. When he graduated from West Point in 2006, he went straight into flight school, and from there, he ended up in the 160th Special Operations Aviation Regiment as an Apache helicopter pilot.
The 160th SOAR is one of the most heavily deployed military units and was prominently featured in the 2001 film, Black Hawk Down.
"Our job [in the 160th] is to be time on target anywhere in the world in plus or minus 30 seconds," Merritt said.
Shaped by war and with his patriotism firing on all cylinders, Merritt and his wife, Angela, co-founded Nine Line Apparel in 2012, while Merritt was still in the Army. With this clothing brand, he wanted to bridge the gap between active duty service members, veterans, and civilian supporters.
"I started Nine Line when I was still a special operations air mission commander," Merritt said. "It started off in my garage, and it really was a hobby."
As Merritt was still active duty and often deployed, much of the early work for Nine Line Apparel was left to Angela. But he was home in 2013 for the company's first holiday rush. With the company steadily growing, they moved to a storefront in Savannah, Georgia, in 2014 — and then quickly outgrew that as well.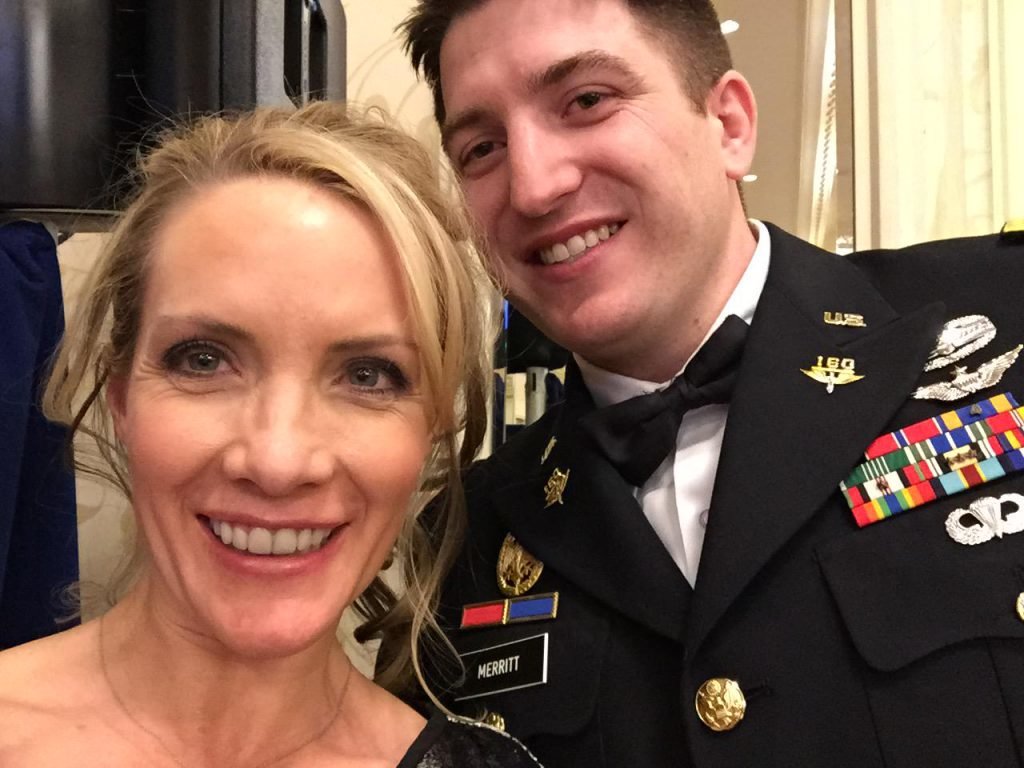 Another project Merritt threw his energy behind was the Nine Line Foundation, which was founded in 2013. Its original purpose was to help Merritt's West Point classmate, Capt. Edward "Flip" Klein. Klein lost three limbs while deployed to Afghanistan. With the approval of the Nine Line Apparel board, a portion of the company's income went to aiding with Klein's rehabilitation and also eventually helped build a wheelchair-accessible home for Klein.
The foundation also started a community in Savannah called Veterans Village that aims to give homeless veterans a place to live and helps them transition back into civilian life.
"A 9-line is a [distress] call in the military," Merritt said. "When someone's injured on the battlefield, someone like myself will come pull them off."
Through his work with the Nine Line Foundation, Merritt wants to capture that same helpful spirit and provide an equivalent answer to veterans who may be struggling back home.