There will be no charges brought against Kenosha, Wisconsin, police officer Rusten Sheskey, Kenosha County District Attorney Michael Graveley announced in a two-hour press conference Tuesday. Sheskey shot Jacob Blake multiple times during an incident in August 2020.
No advance notice was given regarding the decision due to security concerns, Graveley said. He explained that his office reviewed hundreds of pages of police reports, more than 40 hours of video, and numerous other sources of evidence during the last several months before making the determination not to file charges.
Sheskey will not face prosecution because it would be difficult to prove wrong the argument that the officer was defending himself, Graveley said. He also said there would be no charges brought against Blake regarding the incident. According to Graveley, the complete investigative file is publicly available to provide transparency regarding the district attorney's conclusion.
"The challenge now, and part of what I hope to begin in my conversation today, is rather than burning things down, can moments of a tragedy like this be an opportunity to build things," Graveley said. "There are times and circumstances that are tragic, where communities in their healing process can begin to make themselves a better community that allows for all points of view and allows all the parties, even those who feel so disenfranchised, have a voice."
Graveley continued: "And then I don't want to leave out the officers whose entire careers, in fact their whole lives, have been judged by a few seconds that they conducted themselves on this shift, and to their families because there's a tragedy there. They've clearly been impacted in the several months that this decision has been awaited."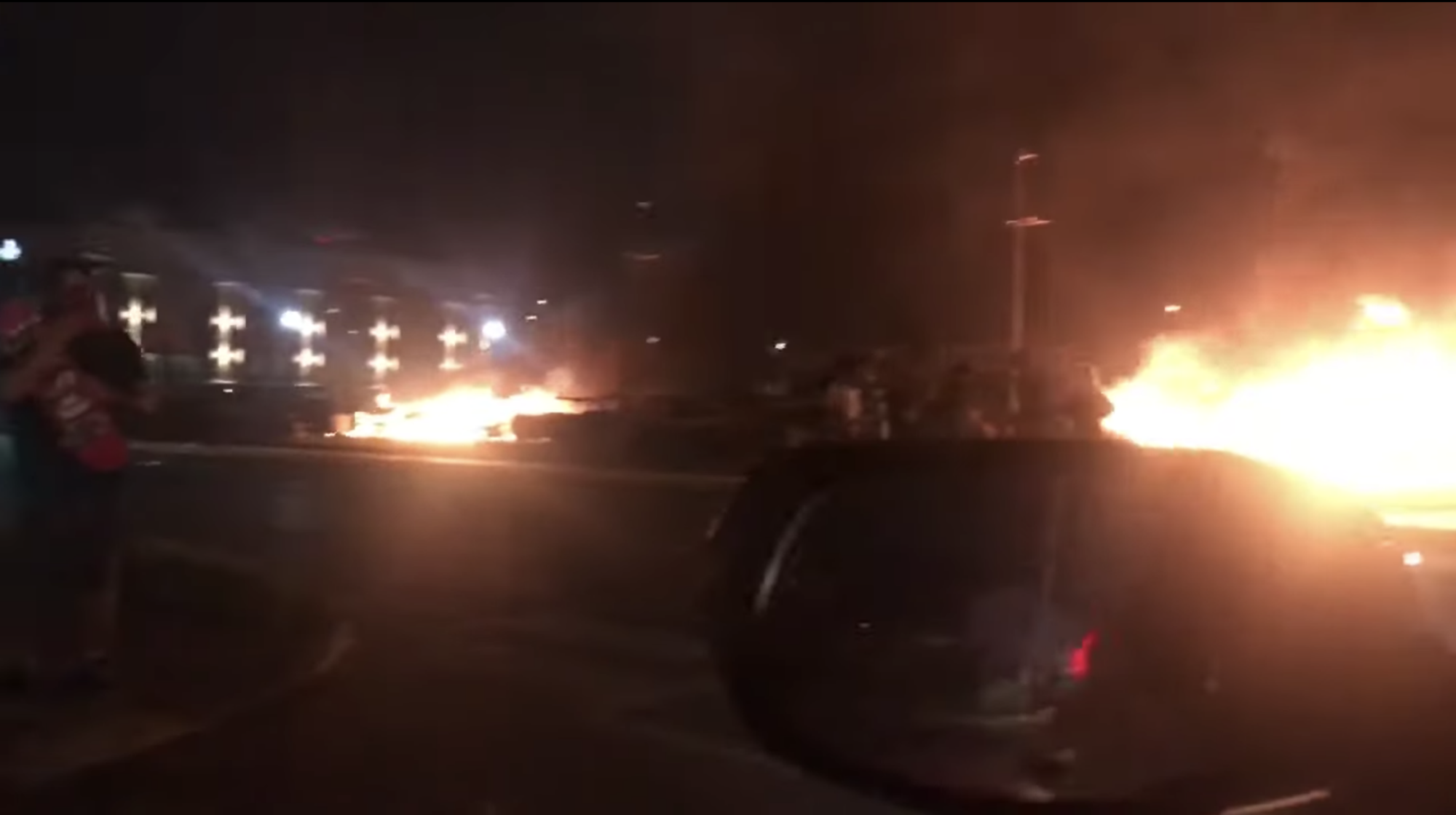 Various cell phone videos emerged of the incident, showing Sheskey and his partner trying to detain Blake, resulting in a physical altercation on the ground. After failing to submit to the officers' initial use of a taser, Blake walked toward the driver's-side door of a vehicle while holding a knife and refusing to drop it.
In multiple videos Sheskey and his partner can be seen following Blake around the front of the vehicle. Sheskey tried to grab Blake's shirt, and then Blake attempted to reach into the vehicle. Sheskey then fired seven shots at Blake, wounding him. Blake survived the shooting, which left him partially paralyzed, and is reported to be in continual pain from his healing injuries.
Controversy over the nature of the shooting included accusations of racism and police brutality, spurring protests and riots throughout Kenosha and adding fuel to the national outcry over the May 25, 2020, death of George Floyd in police custody in Minneapolis. Several portions of Kenosha were damaged or destroyed during the riots, as hundreds of people demanded the arrest and charging of the officers involved in the shooting.