Deployed service members can find themselves in a range of situations. Some face life-threatening decisions every single day, while others deal with endless days of severe boredom. Some are firing rifles, others are turning wrenches, and others are preparing food to sustain the rest. All have stressors, and they must find ways to make it through.
It's common for all of these people to come across local wildlife in one way or another, especially stray dogs. Perhaps because it reminds them of home or a childhood pet, deployed service members often develop a deep bond with a stray.
When the deployment ends, it can be heartbreaking for the service member to leave their dog behind. Many of these foreign countries are not kind to stray animals, especially in war zones. Developing a relationship with a dog just to fly home and leave them in harm's way winds up becoming another profound burden on the military member's shoulders.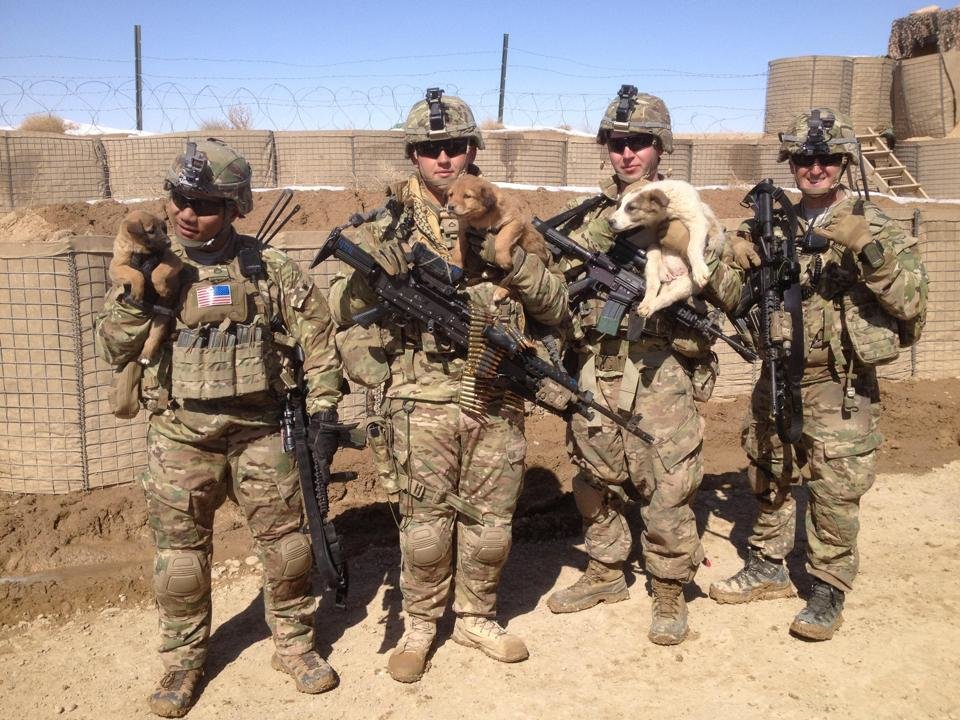 In response, a few nonprofits have been created to take care of these animals and reunite them in the United States with their soldier, sailor, airman, or Marine. The process of reuniting a dog is long and complicated — it involves a series of quarantines, vaccinations, various modes of international transportation, and, of course, a lot of money.
No Dog Gets Left Behind (NDGLB) is a nonprofit organization that has stepped up to take care of the funding portion of the process.
"[Our primary mission is to] enrich the lives of our soldiers, who have done so much for our country, by helping to reunite them with the stray dogs that they rescued while deployed to war zones," said Trish Gohl, the founder of NDGLB, during a recent interview with Coffee or Die. "We strive to educate the public on the therapeutic benefits these stray dogs provide for our soldiers while deployed and while adjusting to life back here in the USA."
As Gohl and the staff at No Dog Gets Left Behind began to realize the positive impact these animals were having on the service members returning from deployment, they saw another opportunity to help. They started the Strays for Soldiers program, where NDGLB "partners with shelters to cover the adoption fee for qualified active military and veterans who give a forever home to a shelter pet."
The organization consists solely of volunteers, and it has seen significant success despite their limited resources. "As an all-volunteer charity, we have successfully reunited 80 dogs with their soldiers here in the USA," said Gohl, "and we have sponsored the adoption fees for more than 200 veterans who adopted a shelter dog or cat. I believe we have played a small part in enriching the lives of those who have given so much to our country."
"In 2018, we raised money to reunite a dog named Finn from Afghanistan with his soldier, 'Soldier Mac' (we were asked not to disclose his name)," said Steve Berman, the Director of Fundraising for NDGLB. "The local Afghanis had abused Finn, cutting off his ears and tail, trying to turn him into a fighting dog. When he wouldn't fight, they stoned Finn. Just a horrible life. Finn avoided the locals, but took to Soldier Mac and they immediately bonded. With his tour coming to an end, Soldier Mac wrote to us, asking for our help to get Finn home.
"He said, 'I want to give him a home where he'll never have to be afraid or go hungry again and he knows he's loved.' Our 2018 Fall Ball fundraiser raised enough money to bring Finn — and four other dogs — home. Finn's now living the high life with Solider M in the U.S. That makes it all worthwhile."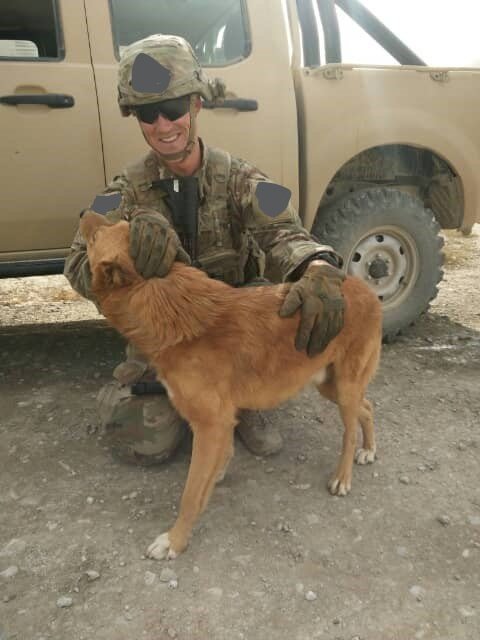 NDGLB hosts two fundraisers a year. These galas have paid for dozens of reunions, and NDGLB is always searching for new sponsors and supporters. Their event has enjoyed guest speakers such as First Sergeant Matt Eversmann (retired); Dave "Boon" Benton, U.S. Marine Corps (retired); and Colonel Tom Manion, U.S. Marine Corps (retired) of the Travis Manion Foundation.
"There is a lot of competition for dollars, including over 40,000 veteran service organizations and countless animal-welfare-related organizations," Berman said, describing some of the obstacles they face. "We stand at the intersection of those two causes and need to better explain to people the importance and depth of bond that is formed between our troops and the dogs they rescue from war zones while deployed. I really believe that NDGLB is a special organization, doing what it does for all the right reasons. I hope that more and more companies and people will join us on our mission and help support the cause."
At the heart of NDGLB's mission is the bond between the service member and the dog. Gohl shared a comment from one soldier who met his dog, Lucy, in Afghanistan:
"Lucy has found her way into my heart in another way, a way that she could not have planned. This was my first deployment following the birth of my son. It was always hard to leave my wife, but this deployment has proved to be the match for my emotional resiliency. I have missed my son tremendously. While she could never fill the void in my heart at leaving family, Lucy, my 'Sweet Girl,' has been a godsend, helping me to assuage some of the pain at being separated from family, providing companionship in loneliness, gratitude to kindness, and a happy, wagging tail at all times."