This article was originally published April 29, 2021, by Radio Free Europe/Radio Liberty.
Negotiators in the conflict in eastern Ukraine have failed to agree a truce ahead of Orthodox Easter later this week amid a surge in fighting since the start of the year.
A cease-fire that took hold in July has been unraveling, with deadly clashes sharply increasing between Ukrainian forces and Moscow-backed separatists in a war that has killed more than 13,000 people since April 2014.
A Russian troop buildup in recent weeks near Ukraine's borders and in Russian-occupied Crimea has raised concerns of a major escalation of the conflict in Kyiv and its Western backers, but Moscow claimed on April 29 that almost all its troops had now returned to their permanent bases after participating in massive drills.
Participants in a meeting of the trilateral contact group (TCG) comprising Ukraine, Russia, and the Organization for Security and Cooperation in Europe (OSCE) "reiterated their commitment" to the cease-fire, the special representative of the OSCE chairperson-in-office in Ukraine, Ambassador Heidi Grau, said on April 29.
"However — regrettably — no agreement was reached upon a TCG statement on responding to cease-fire violations and their elimination in the future," she added.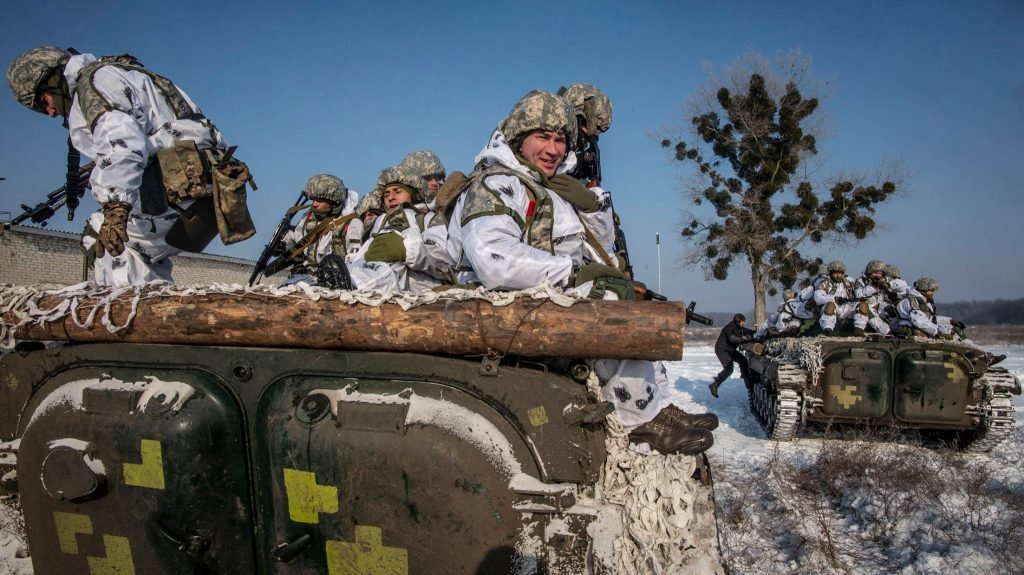 Interfax-Ukraine quoted the spokesman of the Ukrainian delegation, Oleksiy Arestovych, as saying that the six hours of talks on an "Easter truce" had been "constructive" but that a final text could not be agreed.
Russian representative Boris Gryzlov blamed the Ukrainian side, telling Interfax that Kyiv had "blocked Russia's proposals on specific mechanisms to prevent violations" of a cease-fire.
The Orthodox Easter holiday falls on May 1.
More than 30 Ukrainian soldiers have been reported killed since the beginning of 2021, compared with 50 in all of last year. The separatists have reported at least 20 of their fighters killed.
Grau noted that the OSCE Special Monitoring Mission to Ukraine (OSCE SMM) "continues to record a high level" of cease-fire violations.
The "growing number of restrictions and impediments to the freedom of movement of the OSCE SMM is negatively affecting" the implementation of its mandate, the diplomat said, adding that unmanned aerial vehicles used by the international monitors "are targeted daily by small-arms fire as well as by jamming."
Meanwhile, the commander of Russia's Western Military District reported that most of his troops were now back at their garrisons after taking part in major maneuvers around the areas of eastern Ukraine.
Speaking during a meeting of top military brass, Colomel General Aleksandr Zhuravlev said that just one trainload of troops was still on its way to their home base.
General Valery Gerasimov, chief of the General Staff, said that more than 300,000 troops, nearly one-third of Russia's 1 million-strong military, took part in the exercises earlier this month, along with about 35,000 combat vehicles, 900 aircraft, and 180 ships.
Western officials did not immediately comment on the Russian announcements.
The United States and NATO have said that the Russian military buildup was the largest since 2014, when Russia annexed Crimea and threw its military, political, and economic support behind separatists in parts of eastern Ukraine.
Copyright (c)2021 RFE/RL, Inc. Reprinted with the permission of Radio Free Europe/Radio Liberty, 1201 Connecticut Ave NW, Ste 400, Washington DC 20036.