There is a saying amongst K9 handlers from the U.S. Naval Special Warfare Development Group (DEVGRU) that epitomizes the bond with the dogs at the command: "Your emotions run up and down the leash." The intimate bond between Will Chesney, a 13-year DEVGRU dog handler and assaulter from Red Squadron, and his working dog Cairo, a 70-pound Belgian Malinois, was immortalized after the success of the biggest mission in U.S. military history: Operation Neptune Spear. The historic raid sent shockwaves around the world as two dozen U.S. Navy SEALs assaulted and killed Usama bin Laden in his compound in Pakistan.
Since the nighttime raid in May 2011, countless articles and newspapers have printed Cairo's name, but nobody has shared the real story behind this four-legged hero — until now. Chesney and Joe Layden authored the book "No Ordinary Dog: My Partner From the SEAL Teams to the Bin Laden Raid," which is available everywhere today. It gives insight into Cairo's extraordinary life and how working dogs are valued members of their teams.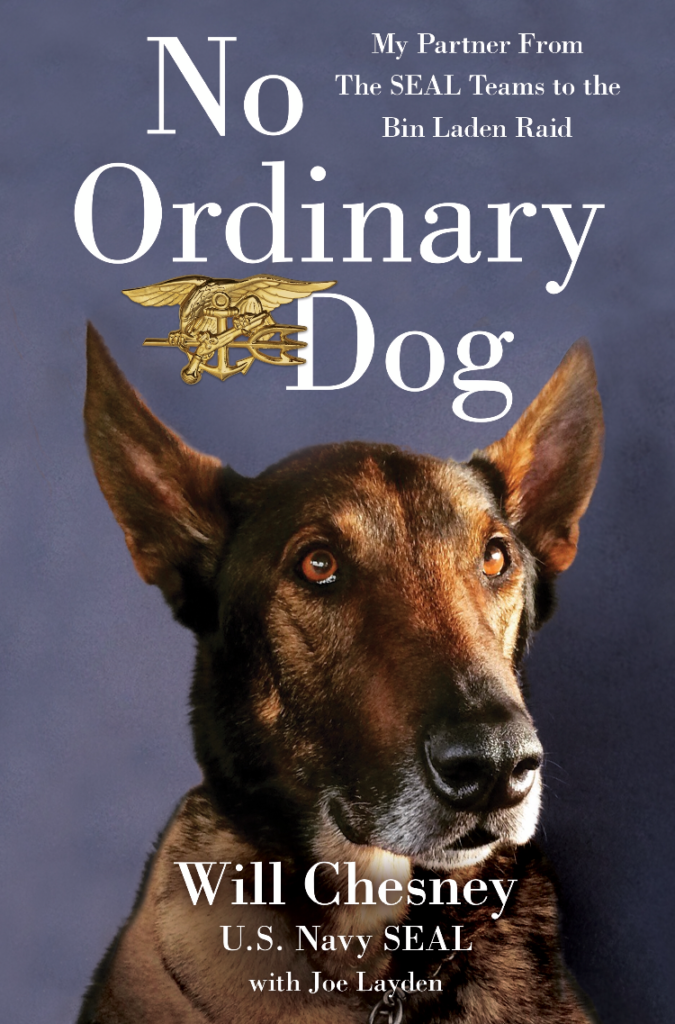 This book is a personal and touching tribute to a beloved canine SEAL. It shares the experiences of an operator and his teammate — one that has fur, a wagging tail, and a smiling face. Humorous stories, such as one about Cairo riding in a sidecar on Chesney's motorcycle and almost stopping traffic at the sight of his "doggles," combined with action from two overseas combat deployments — including the culmination of everything they learned being put to the test during the bin Laden raid — offer a full-spectrum approach to the dog's life.
Chesney and Cairo both put their lives on the line for the U.S. military while conducting secret missions around the world. Bullet wounds and shrapnel from explosions are the price they fearlessly accepted. Chesney proposed, "I guess you could say it's 'Marley and Me' meets 'No Easy Day,'" Chesney said in the book proposal.
Chesney accepted his first dog handling position when he joined DEVGRU, and when he first met Cairo in the summer of 2008, the pair became inseparable. They exhaustively trained together jumping from planes, rappelling from helicopters, and completing other mission-critical tasks in which SEALs are required to be proficient. When they weren't at work, they relaxed at Chesney's home where Cairo ate steak dinners, watched movies on the couch, and slept in Chesney's bed.
"Some dogs don't have the ability to turn off work-mode, but with Cairo, he could turn it off," Chesney said in a recent phone interview with Coffee or Die. "I could take him home and trust him around strangers, children, and other animals."
"I was his father and [the other SEALs] were his uncles. We were one big family," Chesney said. "He was a real mellow dog, but when you put that vest on him, he would turn on that switch and I never had to worry about him."
Working with the animals also taught Chesney and the other SEALs in his squadron valuable life lessons that are explored in his book. A prime example was how dogs don't dwell on the past or worry about the future — they live in the moment. "They run off of love," Chesney said. "If you give them love, they give you unconditional love right back."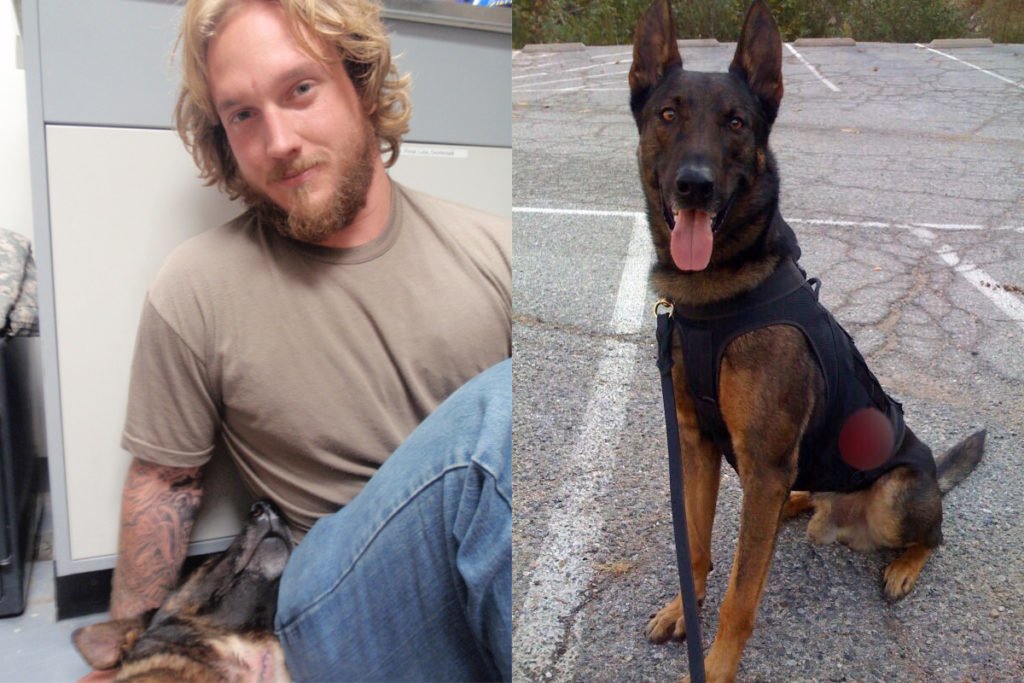 Cairo and Chesney's story is unlike the typical war memoir. "No Ordinary Dog" explores a military career spent alongside man's best friend as they navigated the repercussions of war. They each struggled through pain and hardship, and they relied on each other to heal and overcome. The raw authenticity of Chesney's vulnerability and Cairo's resilience will resonate with readers.
Even on nighttime raids when operators depended on night vision goggles, Cairo relied on his senses and instincts to apprehend terrorists, avoid non-hostile subjects on target, and route hidden enemy bombs. Through it all, Cairo and Chesney worked as a team.
"We were fortunate enough to be a part of one of the biggest missions in history, and I've seen a few articles out there that aren't completely true, so I want people to know the truth about him and his story," Chesney said. "I want to bring attention to just how valuable these working dogs are. These dogs will sacrifice their lives for us, and they save our lives all the time."