Coffee or Die Magazine senior editor Nolan Peterson has been selected to become an ambassador for the Special Operations Warrior Foundation, a 41-year-old charity that provides educational funding to the children of fallen special operations personnel and Medal of Honor recipients.
Peterson, a former pilot for Air Force Special Operations Command, has been a supporter of the foundation for several years. In 2010, he ran a marathon in Antarctica and raised approximately $15,000 for the organization.
"I had never run a marathon before in my life, and I'm running it in knee- to hip-high snow, across the glacier, minus 20 degrees," Peterson said. "It sounds maybe a bit cheesy, but I really had this image in my mind of those soldiers I had seen in combat and the incredible legacy they leave behind. They really inspired me to do something I probably had no business doing."
"He's been a de facto ambassador before we formalized it," retired Maj. Gen. Clay Hutmacher, president and CEO of the Special Operations Warrior Foundation and former commanding general of the US Army Special Operations Aviation Command, told Coffee or Die. "Our ambassadors have proven to be very passionate and effective spokesmen for and representatives of the foundation."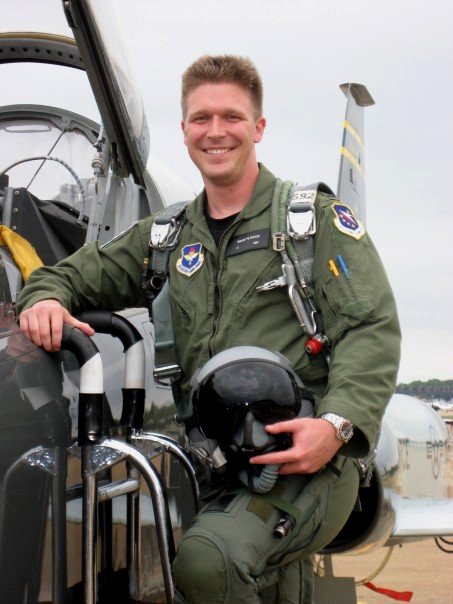 "As a pilot, I had what was essentially a front-row seat to observe the very finest of America's soldiers in action," Peterson said of his time providing air support to Navy SEALS and Delta Force soldiers. "I really was very impressed by what they were doing to keep our country safe."
Peterson formed a personal connection to the foundation when, shortly after he left the military, an aircraft from his former squadron crashed in Djibouti. "Four of my friends died," he said. "It was nice knowing that the families of those four men, my former brothers in arms, would be taken care of."
The Special Operations Warrior Foundation was formed after the failed rescue attempt of hostages in Tehran in 1979, which claimed the lives of three Marines and five airmen who were survived by 17 children. "The other members of that task force that were on that mission made a personal commitment and passed the hat to do what they could do to fund the education of those kids," Hutmacher said.
Since then the organization has grown dramatically and currently fully supports approximately 965 children, from preschool through college, providing educational costs, tutoring, mentorship, and even necessary accommodations for special needs children.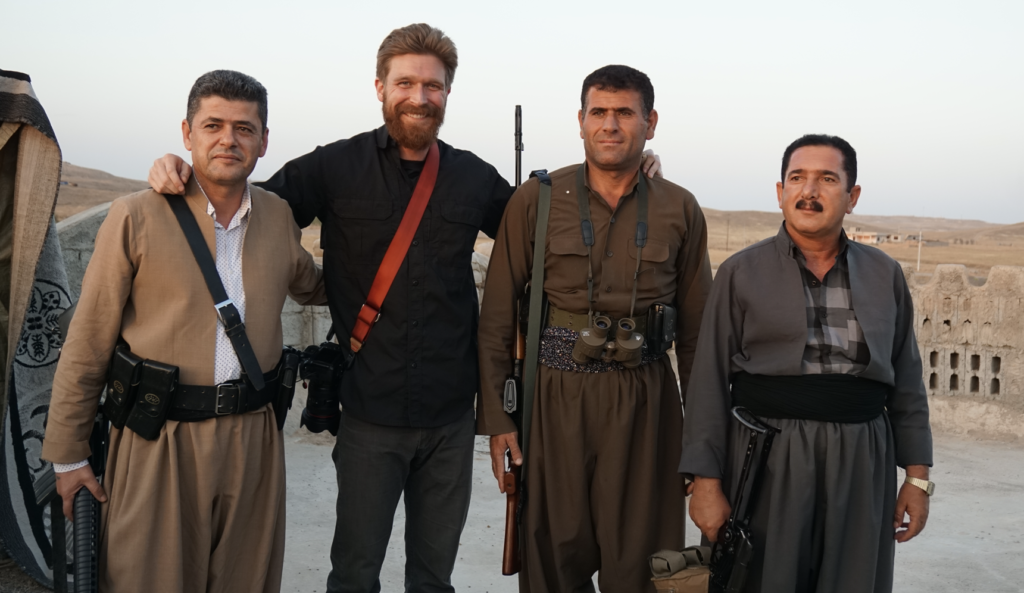 "We have families that their lives are turned upside down in the blink of an eye," Hutmacher said. "If something happened to me, this is what I would ask for — to help my kids reach their full potential."
Peterson is a 2004 Air Force Academy graduate. He followed that degree with a two-year master's program at the Sorbonne in Paris, where he "got the Hemingway bug bad" and began writing short stories. After his time in the Air Force Special Operations Command, he earned another master's degree — this time in journalism — from Northwestern University.
"I would frequently get this deer-in-the-headlights look from my civilian family and friends when I was trying to explain the realities of war to them," Peterson said. "I truly believe that being a journalist was another way to serve my country and to do a small part to inform the American public about the seriousness of what's at stake for our country in these foreign combat zones."
Now living in Ukraine, Peterson frequently travels to war zones around the world and has visited all seven continents. "There's no substitute for a journalist actually going someplace and reporting firsthand what they see," he said.
Peterson looks forward to his new position as an ambassador with the Special Operations Warrior Foundation, he said, hoping they'll use him as a voice for the organization, "as somebody who has a personal backstory that makes a compelling pitch for why this cause is so important."
Read Next: 'From Cradle to Career': Special Operations Warrior Foundation Leaves No Child of America's Fallen Special Operators Behind