"By far the most dangerous moment" of the Ukraine-Russia standoff is here, Coffee or Die Magazine's Nolan Peterson said in an interview with the digital news network The First TV and again on the radio with The Clay Travis & Buck Sexton Show.
Peterson, a senior editor for Coffee or Die, lives in Ukraine and has been reporting on the Ukraine-Russia conflict since 2014, embedding with Ukrainian forces and interviewing leaders.
"In the seven and half years that I've covered the war in the Donbas … this is by far the most dangerous moment," Peterson told Sexton on First TV's Hold the Line. Peterson has been reporting for months on the buildup of Russian forces at the Ukrainian border and a reported Russian plan to invade Ukraine in 2022. "We're actually talking about a countrywide invasion."
Peterson told The First that he has watched the Russian buildup and was unsurprised by the recent conclusion by US intelligence officials that Russia has an active plan to invade Ukraine after the new year with a force thought to be as large as 175,000 troops.
Ukraine and all of Europe face the very real possibility of an extended war, the likes of which have not been seen on the continent since the 1940s, Peterson said.
"It feels like I'm in the opening scenes of some World War II movie on the eve of the Nazi invasion of Warsaw or something," Peterson said in the radio interview. "And it's just really hard to appreciate or the contemplate the fact that, in the 21st century, we're thinking about a major armored invasion of a European country; about the fact that tanks might be rolling down the streets here in Kyiv, and there might be airstrikes in the city.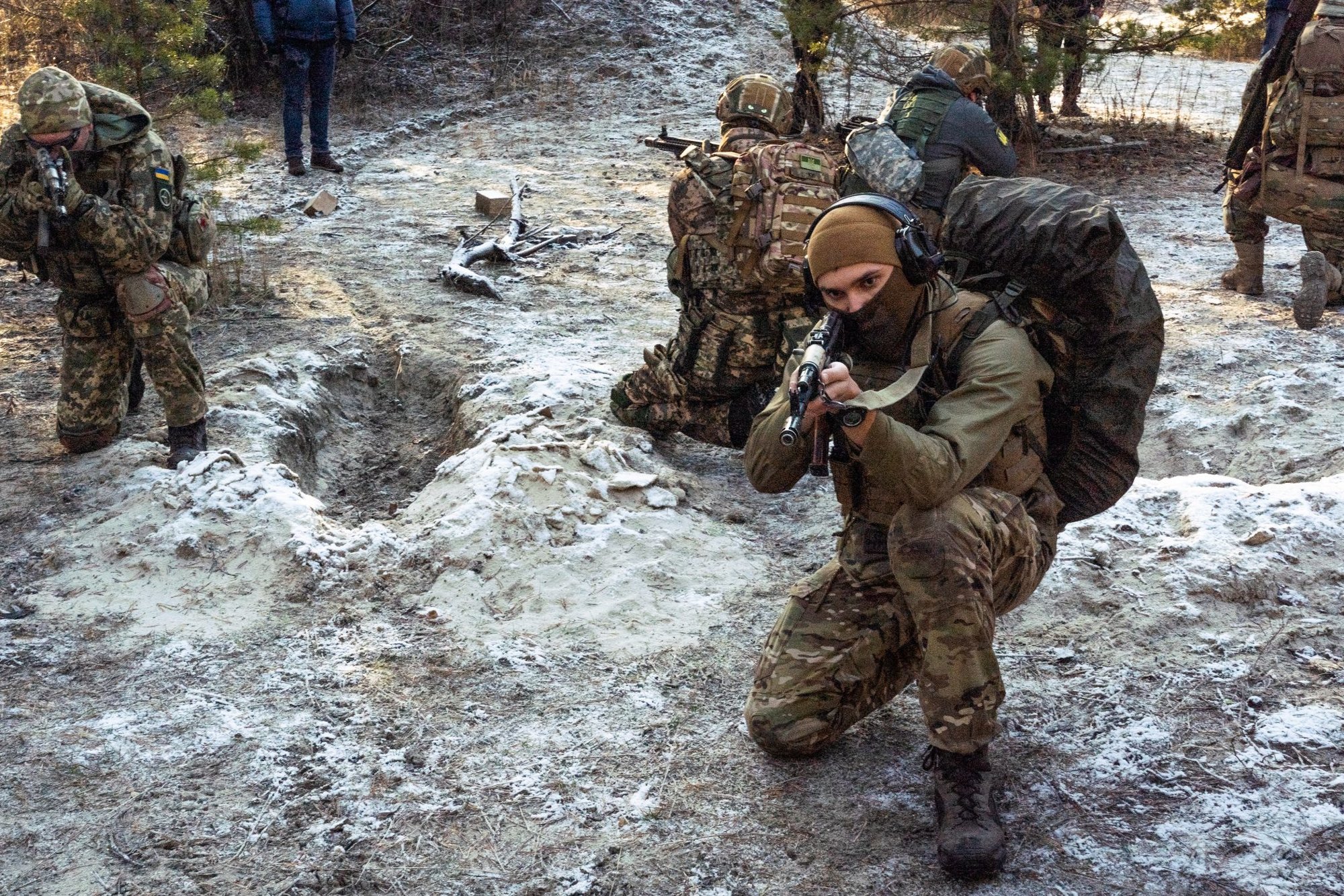 Russia invaded Ukraine in 2014 in reaction to Russian ally Viktor Yanukovych being ousted from presidential office. The conflict has simmered with sporadic but regular fighting ever since. Peterson has spent time with Ukrainian special forces and front-line troops, reporting from trenches built between the Russian and Ukrainian lines.
Peterson on the Clay Travis & Buck Sexton Show:
Ukraine Reporting From Peterson for Coffee or Die Magazine:
Ukraine's Military Downplays Threat of Russian Border Buildup
Amid Russian Military Buildup, Multiple Crises Menace Ukraine, Eastern Europe
Ukraine Braces for Russian Blitz